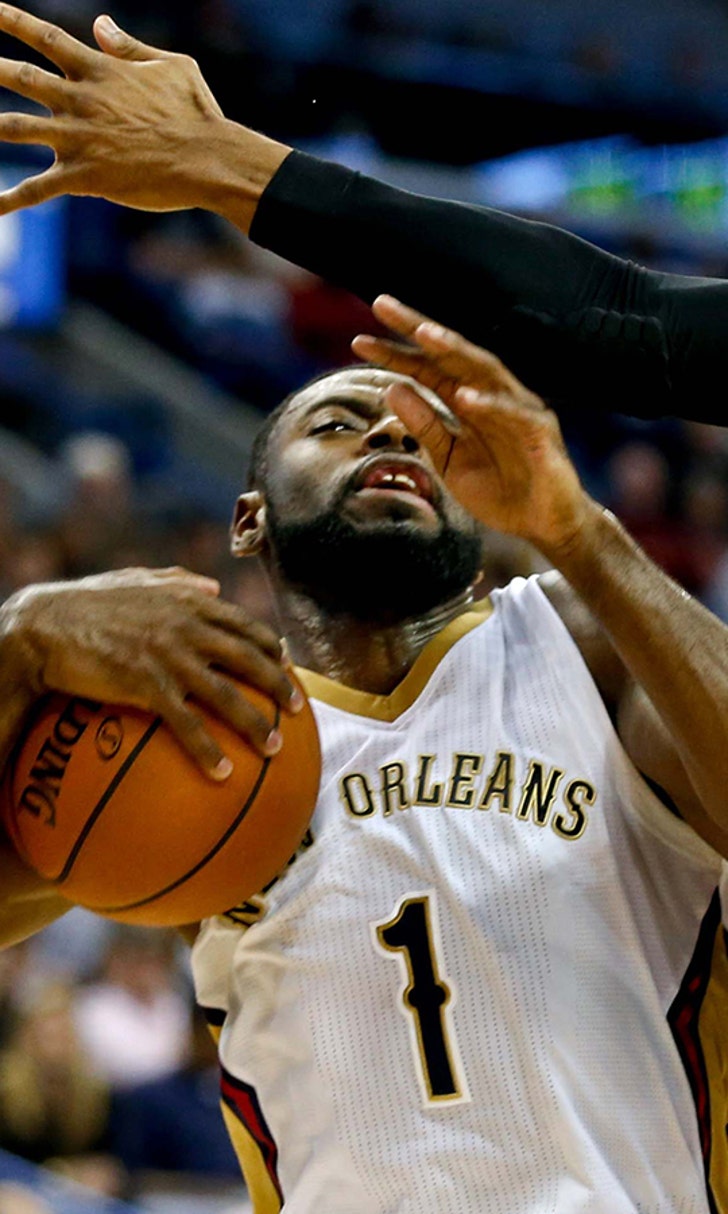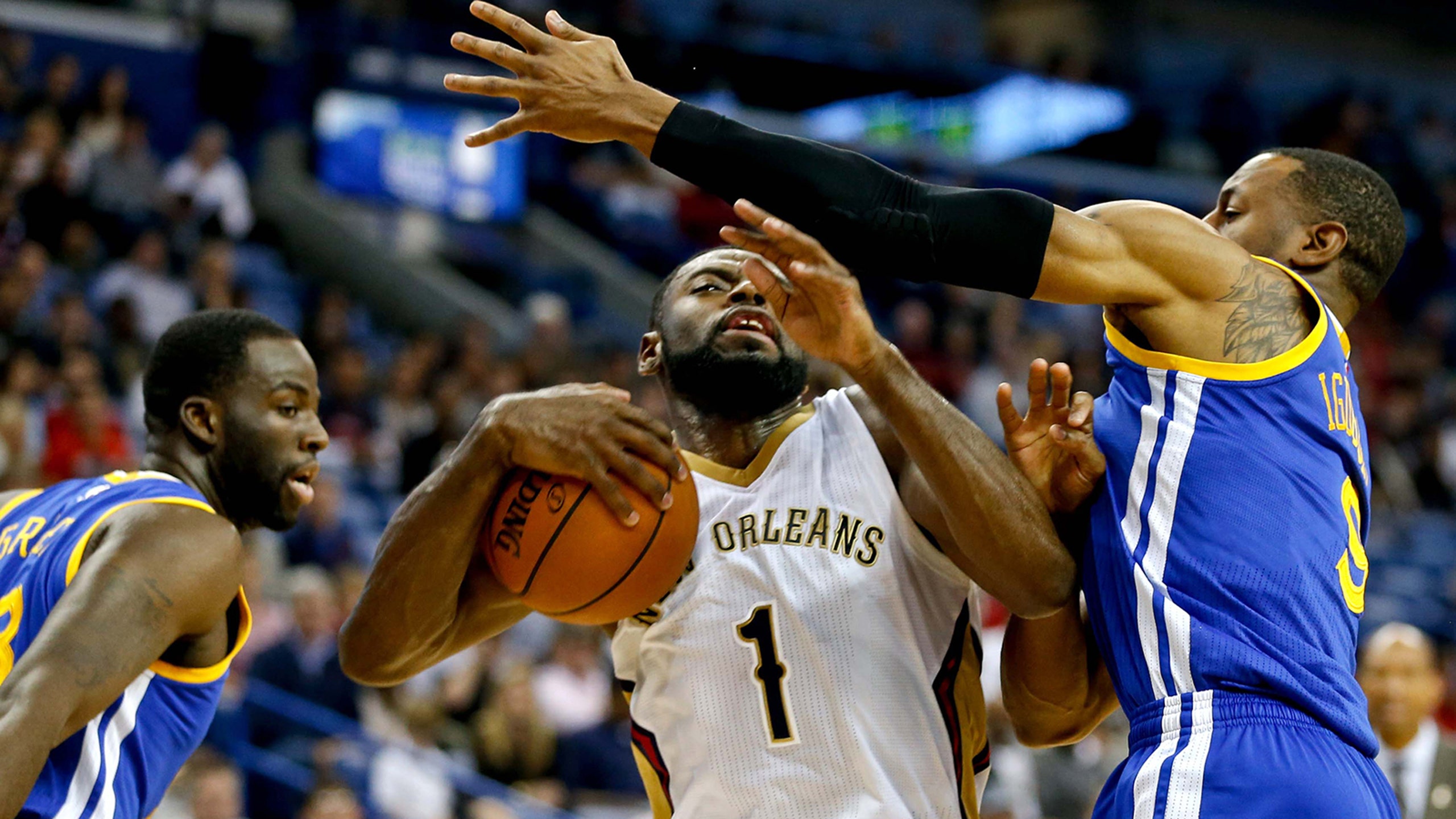 Curry lifts Warriors past Pelicans in OT
BY foxsports • December 15, 2014
As Stephen Curry watched his second 3-pointer in overtime go down from 26 feet out, he shrugged his shoulders then pounded his chest.
It's as if Curry just can't help himself when the chance to hit a devastating shot arises, and the Golden State Warriors can't help but win -- even when it looks like they shouldn't.
Curry scored eight of his 34 points in overtime, and the Warriors won their 16th straight, 128-122 over the New Orleans Pelicans on Sunday night.
"It was just a tough game to win. (The Pelicans) were playing well and hitting shots," Curry said. "Obviously we had enough in the tank at the end to finish it up."
Klay Thompson added 29 points for the Warriors, whose franchise-long winning streak includes a club-record 10 straight road victories.
"This winning streak feels great and we don't want it to end any time soon," Thompson said.
Tyreke Evans scored 34 points for the Pelicans before fouling out with three minutes left in overtime.
Jrue Holiday had 30 points, nine assists and five steals for New Orleans, which was playing without Anthony Davis but still led 107-99 with 4:16 left in regulation.
"Our guys fought their tails off tonight. We just came up short," Pelicans coach Monty Williams said. "To have a chance to win against the best team in the league says a lot about our guys."
Andre Iguodala had a season-high 20 points and Shaun Livingston scored 12 for Golden State.
Coming off a victory a night earlier in Dallas, the Warriors were concerned about a let-down in New Orleans. Coach Steve Kerr warned his team about it before tip-off but it nearly became a self-fulfilling prophecy anyway.
Golden State committed 20 turnovers.
"If we defend and take care of the ball, we have a chance. We didn't do either one tonight," Kerr said. "Thankfully, we've got really, really talented players and we have an incredibly strong, competitive desire to win."
After not hitting a field goal for the last quarter-and-a-half of regulation, Curry opened overtime with a pull-up jumper. Draymond Green followed with a three-point play on a driving layup as he was fouled by Ryan Anderson. Curry came back with a 3-pointer from 26 feet out, and a few possessions later added another.
Anderson scored 15 for the Pelicans, but was only 2 of 8 from 3-point range, one game after he tied a career high with eight 3s. Dante Cunningham added 13 points.
Marreese Speights, who had 10 points, made one of two free throws with 43.5 seconds left in the fourth quarter, tying the game at 111. Neither team managed to score again in regulation. Evans' game-winning attempt at the horn was rushed and off-balance.
Curry scored 13 of his points within the first seven minutes of the game, and the Warriors led by as much as 11 on Justin Holiday's alley-oop dunk of Livingston's fast-break lob late in the first half.
Golden State still led by double digits when Thompson's 3-pointer made it 82-72 midway through the third quarter, but New Orleans reeled off 11 straight points. Jeff Withey, who had 10 points, dunked twice during the spurt, which also included Anderson's second 3 of the game.
---