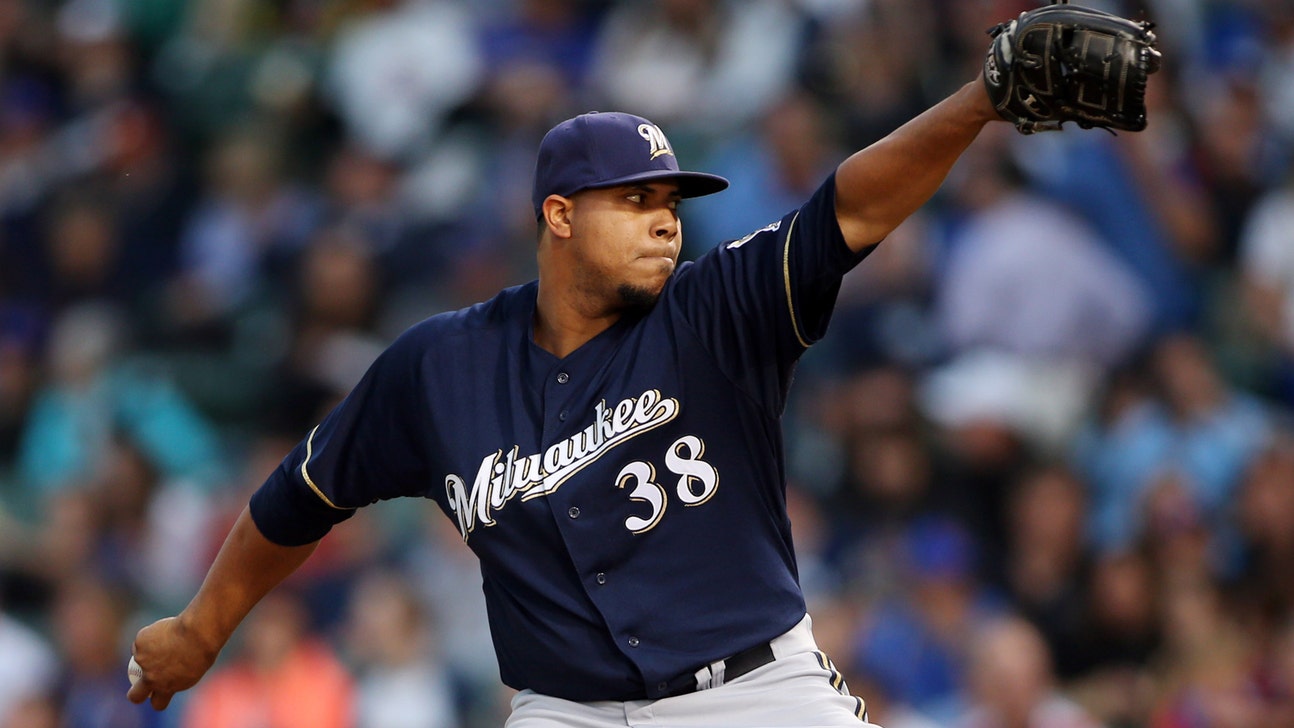 Cubs claw past Peralta, Brewers again
Published
Aug. 13, 2014 12:12 a.m. ET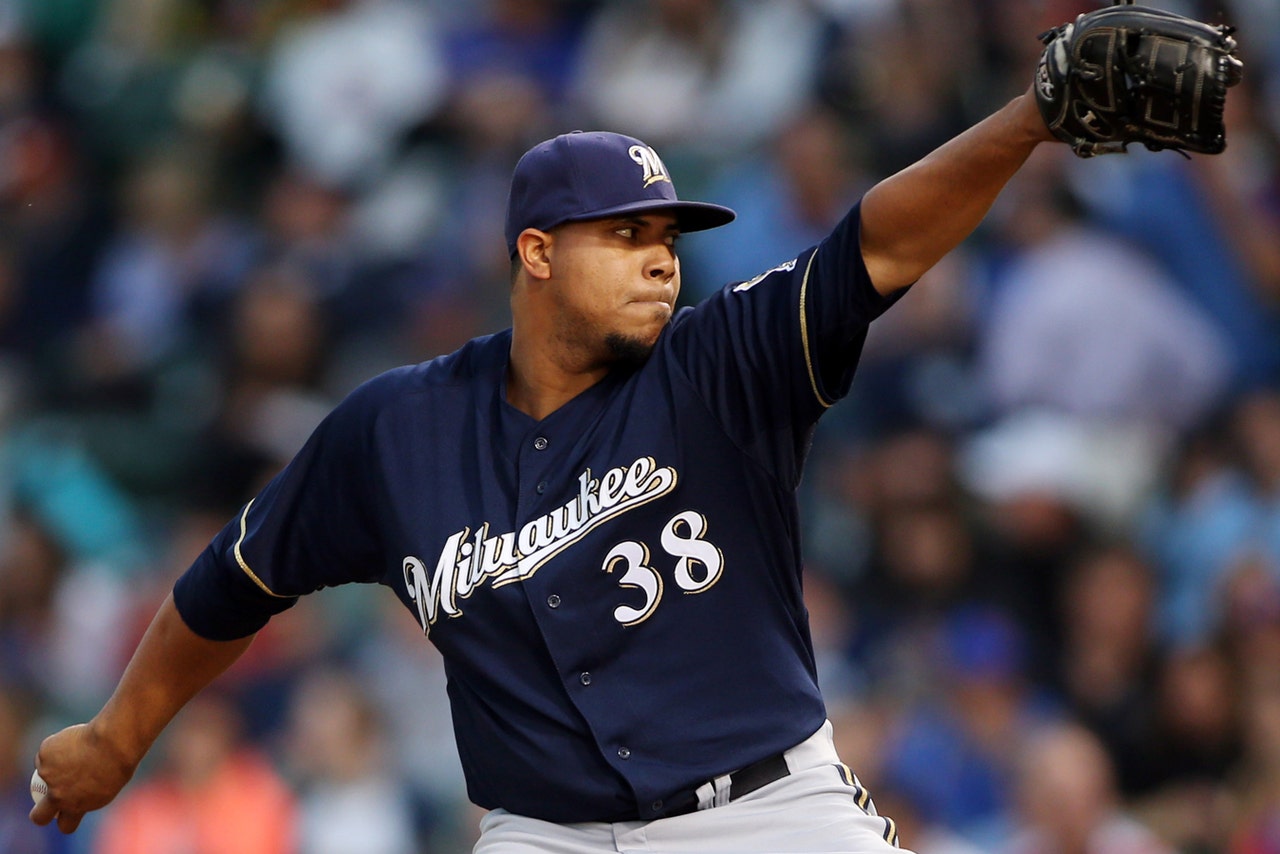 Wily Peralta receives the ninth-most run support of any pitcher in the National League, but the Milwaukee Brewers just can't score for the right-hander when he faces the Chicago Cubs.
The Brewers were flummoxed by rookie right-hander Kyle Hendricks in a 3-0 loss to the Cubs at Wrigley Field on Tuesday, as Chicago evened the four-game series after dropping the series opener Monday.
Three of Peralta's seven losses this season have come at the hands of the Cubs, as the Brewers have not scored a single run in his three starts against Chicago.
"For some reason, (the Cubs) put good at-bats against me," Peralta said. "It's a young team. They have big-league hitters. I think I'm going to get another chance to face them and get a win."
Nobody on the roster had faced Hendricks prior to Tuesday. The 24-year-old has been a bright spot for the Cubs since coming up from Triple-A in July, and he lowered his ERA to 1.73 by holding the Brewers scoreless over 7 1/3 innings.
"It's tough when you have a guy that relies on movement, and he does," Brewers first baseman Mark Reynolds said of the challenge of facing a guy for the first time. "He was spotting it real well. Hopefully next time we face him we have a better idea of what his pitches do, and we can put together better at-bats against him."
The Brewers only advanced runners into scoring position in two innings, watching as their only potential rallies were snuffed out by double plays.
Khris Davis walked and Reynolds singled with one out in the fifth, but Jean Segura hit a ground ball to short for an easy twin killing.
Down 3-0 in the eighth, the Brewers loaded the bases with one out against Hendricks. Reynolds started the inning with back-to-back singles, while Carlos Gomez lined a base hit to right after Gerardo Parra struck out.
Pedro Strop replaced Hendricks and induced a double-play ball off the bat of Jonathan Lucroy to end the inning.
"We only had two (chances), really," Brewers manager Ron Roenicke said. "We had first and second (then a) double play and a bases loaded double play. We didn't do a whole lot. We got the three hits there in the eighth, but before that we didn't do much."
After Luis Valbuena singled to start the second, Arismendy Alcantara legged out a potential double play and then stole second. A wild pitch sent Alcantara to third, causing Roenicke to bring his infield in. Justin Ruggiano followed with a single to left to put the Cubs up 1-0.
"I got the thing that I wanted -- I just wanted a ground ball," Peralta said. "I got it, but the ball passed through. There's nothing you can do about it. You just have to keep throwing your pitches and get a ground ball."
Alcantara singled home Starlin Castro in the fourth, while Anthony Rizzo put the Cubs up 3-0 in the sixth on his 26th home run of the season.
"I was falling behind pretty much everybody," Peralta said. "That's what you're going to get when you fell behind working against good hitters. They've got pretty good hitters, so you have to attack and work ahead. I wasn't able to do that tonight."
Hendricks has faced three of the National League's top four offenses in consecutive starts and has allowed a total of three earned runs over 22 1/3 innings in three wins. Acquired by the Cubs in the Ryan Dempster trade in July of 2012, Hendricks has yet to be figured out in his six starts.
"No. 1, he was locating real well," Reynolds said. "Made very few mistakes. We never faced him before, and he kept us off-balance with his cutter and his curveball and he picked his spots when he threw his fastball."
Follow Andrew Gruman on Twitter
---