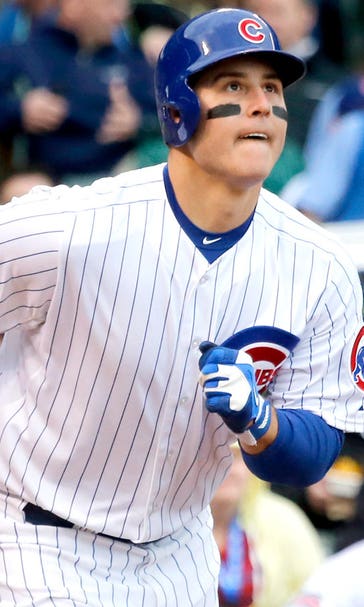 Cubbies feeling blue: Rizzo, Castro could be done for season
September 3, 2014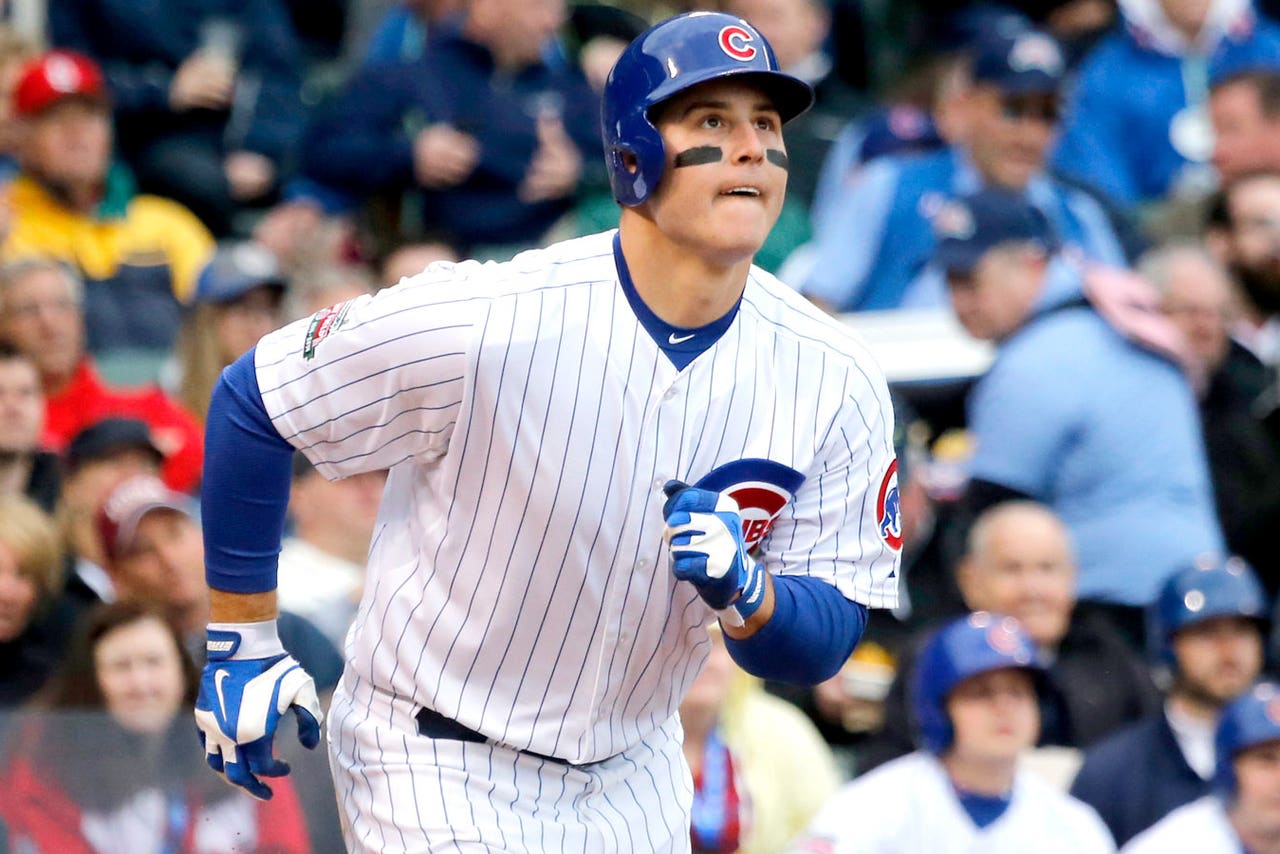 Things had been looking good for the Cubs lately, but they've gotten a double dose of bad news this week. 1B Anthony Rizzo has been diagnosed with a lower back strain, and ordered to stay away from baseball activities for the next 10 days. After that, it's possible that Rizzo could return, but expect the Cubs to be very cautious with him. Even Rizzo said that his "main concern is being full strength in the offseason and getting ready for next year." Per the team's website, look for Chris Valaika and possibly Mike Olt to handle first base for the Cubs.
Then, SS Starlin Castro sprained his left ankle on Tuesday while sliding into home plate. It doesn't sound like there's a fracture, but we'll know more today. The Chicago Sun-Times reported that the Cubs "are expected to take a cautious approach with Castro because of the often-lingering nature of such injuries, which could quickly wipe out the final three-and-a-half weeks of his season." Stay tuned, Castro owners. Javier Baez moved over to shortstop to replace Castro.
Tuesday's studs & duds
Stud: Clayton Kershaw ... again. Eight innings, one run, five baserunners, eight strikeouts. Ho-hum.
Stud: White Sox C Tyler Flowers slugged two home runs and knocked in four runs against the Twins.
Dud: Indians' closer Cody Allen gave up three runs to blow a save against the Tigers. Allen has coughed up two save chances in the last three days - hopefully, it's just a mini-slump.
News & notes
Brewers OF Carlos Gomez could miss "multiple weeks" with his sprained left wrist, according to the team's website. Look for Gerardo Parra - who's not a bad option for some deep mixed leagues - to get most of Gomez's at bats.
Cardinals SP Michael Wacha will come off the DL to start on Thursday. STLtoday.com reports that Wacha's pitch count will be 60.
With Michael Morse probably out for another week due to an oblique strain, look for Buster Posey to get more time at first base for the Giants, with Andrew Susac (owned in 0 percent of FOXSports.com leagues) catching.
The Orioles hope to have SS J.J. Hardy (back) in the lineup today, with 1B Steve Pearce (abdominal muscle) targeting a weekend return.
Yankees' jack of all trades Martin Prado left Tuesday's game with a hamstring injury. We should know more today about his status.
A's OF Coco Crisp (neck) is expected to miss a few more days.
Aaron Crow saved Tuesday's win for the Royals, but only because closer Greg Holland had pitched on three consecutive days.
The White Sox called up infielder Marcus Semien, who figures to see time this month at second base and third base. Semien has 18 home runs and 10 stolen bases between the minors and majors this season.
Streaming starters
Indians SP Carlos Carrasco may have allowed 10 hits in five-and-a-third innings on Tuesday, but he also struck out 10 batters and gave up just one run, so we're up to 86-54 for the season. Today's pick is Jason Vargas (owned in 33.4 percent of FOXSports.com leagues) against the Rangers, while Thursday's choice is D-backs' lefty Vidal Nuno (0.9 percent owned) at San Diego. Nuno has a 2.25 ERA over his last four starts, with 24 strikeouts against four walks in 28 innings.
See you back here tomorrow morning.
---