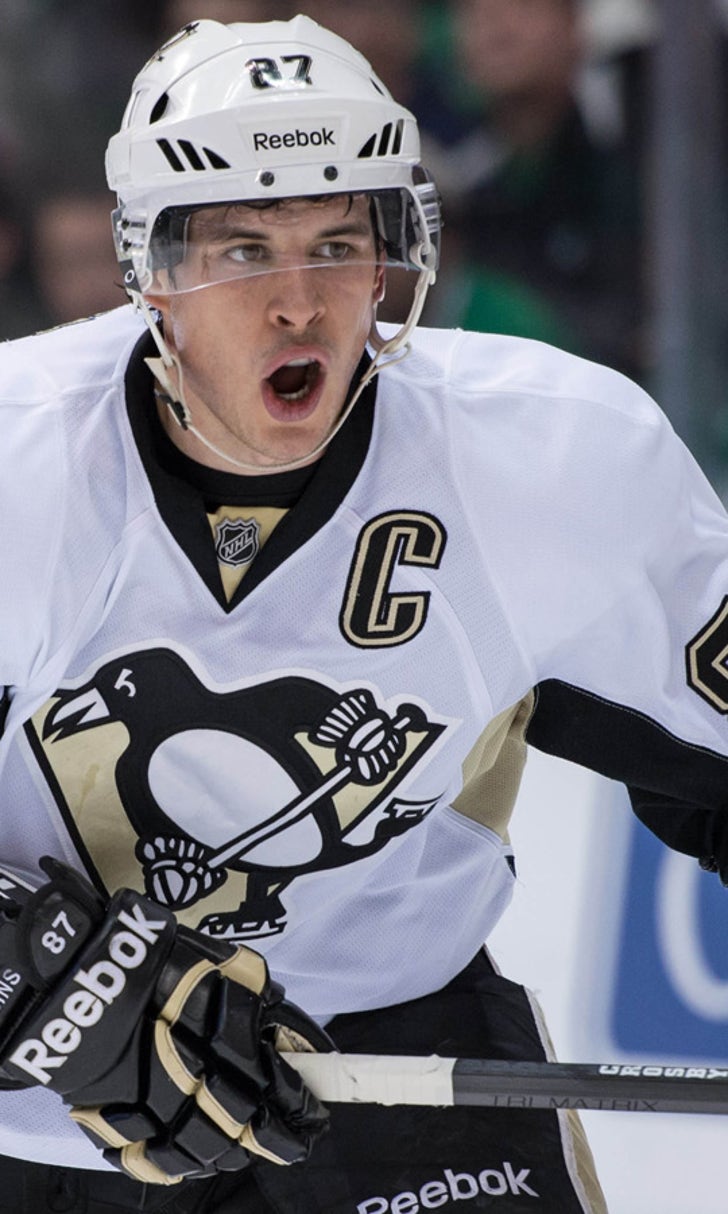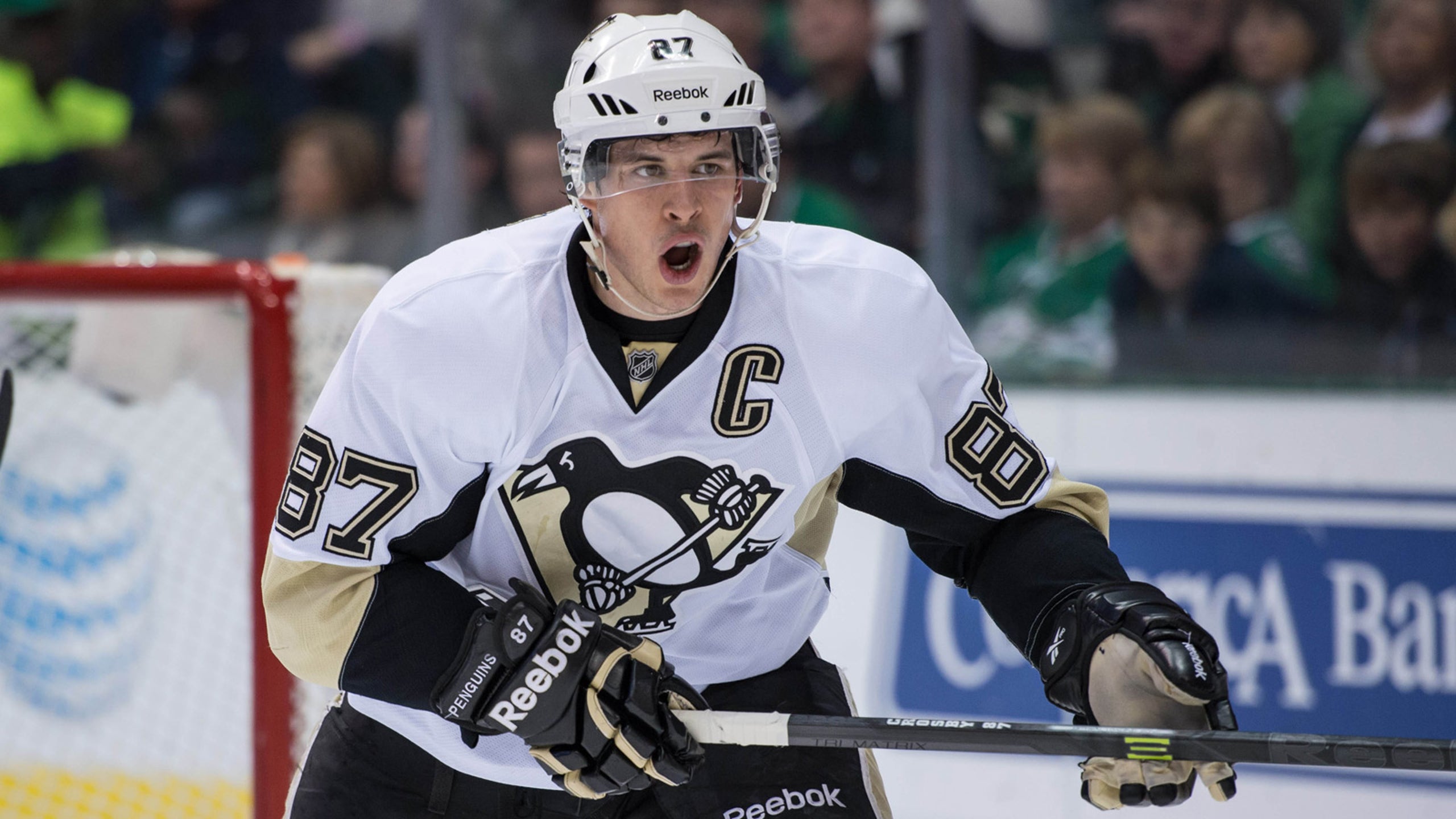 Crosby, Penguins add to Coyotes' challenges
BY foxsports • January 31, 2014
GLENDALE, Ariz. -- During the lockout last season, Penguins star Sidney Crosby was in Phoenix for a week, skating with a number of players to stay in shape. One of those players was Coyotes right wing Radim Vrbata, who got to play on a line with the NHL's current scoring leader and perhaps its greatest player.
That short stint gave Vrbata a first-hand look at what the Coyotes will be up against Saturday when the Penguins skate into Jobing.com Arena for the first time since Nov. 6, 2010.
"He's somewhere else than the rest of us," Vrbata said. "He can shoot, he can pass, he's good on the power play, he's good on the PK, he's great on faceoffs.
"He does a lot of things that you probably won't see too often."
The Coyotes don't need any more challenges before the Olympic break. They are 5-9-1 in January, they suffered a bad loss to Buffalo on Thursday, and they continue to languish out of a Western Conference playoff spot.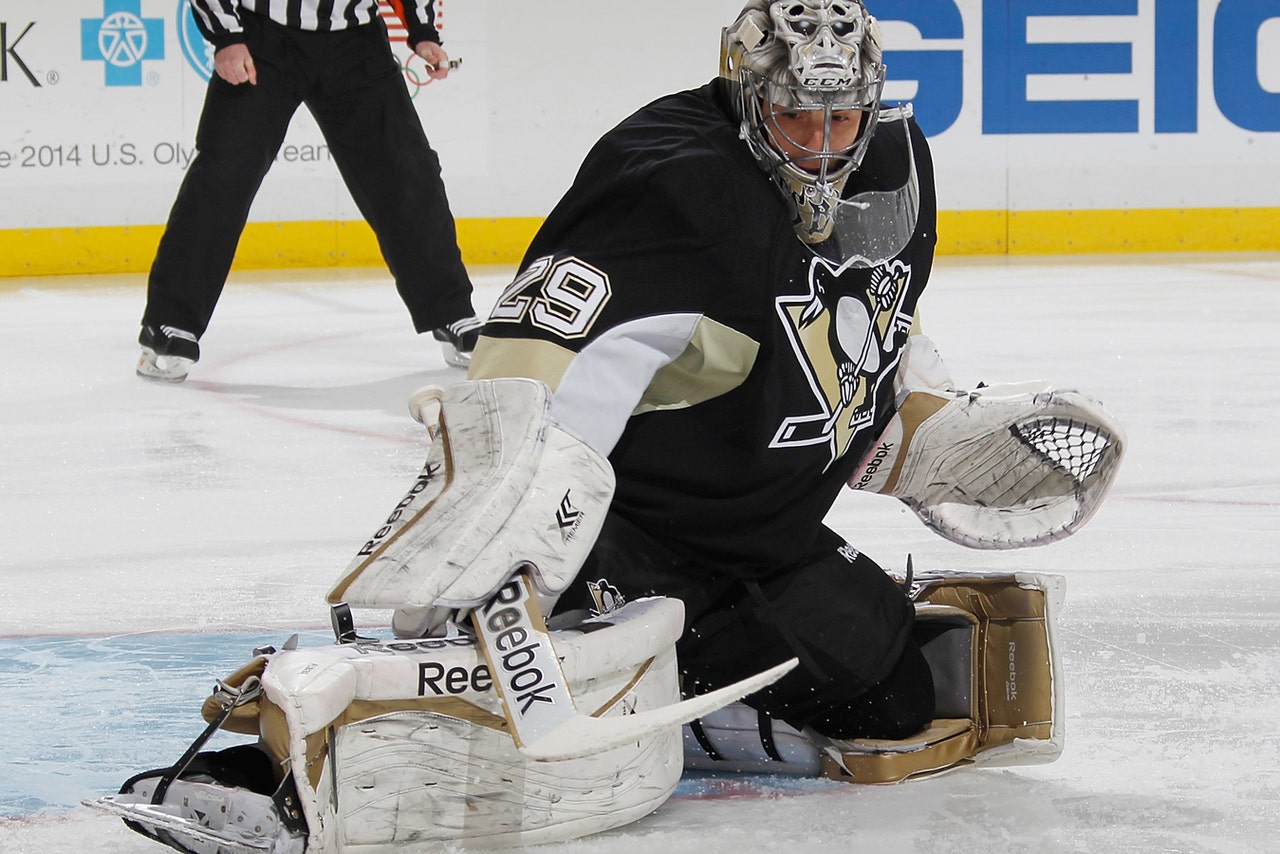 Penguins at Coyotes
When: Saturday, 6 p.m.
Where: Jobing.com Arena, Glendale
TV: FOX Sports Arizona Plus
Records: Pittsburgh 38-14-2; Phoenix 25-19-10
Scouting the Penguins: Pittsburgh leads the Eastern Conference by seven points over Boston and has all but locked up the Metropolitan Division with a 17-point lead over the New York Rangers. The Penguins have been remarkably consistent this season. Since Nov. 23-25, they have not lost two games in a row. Goalie Marc Andre-Fleury (.917 save percentage) has played well this season, but so has the team in front of him. The Penguins have the top power play in the NHL (25 percent) and the top penalty-killing unit (87.3 percent). Pittsburgh D Kris Letang did not play Thursday in Los Angeles due to illness, while Fs Joe Vitale (wrist), Chris Conner (hand), Pascal Dupuis (knee), Beau Bennett (wrist) and G Tomas Vokoun (pelvis) are out indefinitely. Pittsburgh is 8-0-1 against the Pacific Division and 11-3-1 against the Western Conference.
But in the final four games before the break, Phoenix will face two of the NHL's elite in Pittsburgh and Chicago, along with a pair of games against the Dallas Stars, who are just three points behind the Coyotes.
"You'd better be ready to play or you'll be on the back side of it," coach Dave Tippett said. "I like the challenge for our team."
In the immediate future, that means finding a way to stop the Penguins' firepower. Pittsburgh has three players among the NHL's top 16 in points. Crosby, who was recently named captain for Canada's Olympic team, tops the league in assists (48) and points (75). Forward Chris Kunitz has 27 goals and 55 points, and center Evgeni Malkin has 15 goals and 38 assists.
Coyotes defenseman Zbynek Michalek was a Penguin for two seasons (2010-12), so he should have a better idea than many on how to slow the team's stars. But Michalek said there is no secret.
"Play good defensively, don'€™t give them any odd-man rushes and stay out of the box," he said. "Just normal things.
"I think we just have to worry about our game. We didn'€™t put up a good effort (Thursday against Buffalo), and we have to make sure we play better tomorrow."
To a man, the Coyotes stressed the importance of not focusing too much on Crosby. The Penguins are fourth in the league in goals per game and both of their special teams are ranked No. 1 in the NHL, so there are plenty of areas of concern.
At the same time, Crosby tends to garner an inordinate amount of attention. 
"It's hard to (expletive) contain that guy," center Mike Ribeiro said.  
In listening to the Coyotes handicap his strengths, it is a testament to Crosby's greatness that nobody focused on the same thing.
Ribeiro talked about his skill. Tippett talked about his competitiveness.
"He drives their team with work ethic," he said.
Vrbata didn't know where to focus.
"His complete game," he said. "He does everything well."
Follow Craig Morgan on Twitter
---