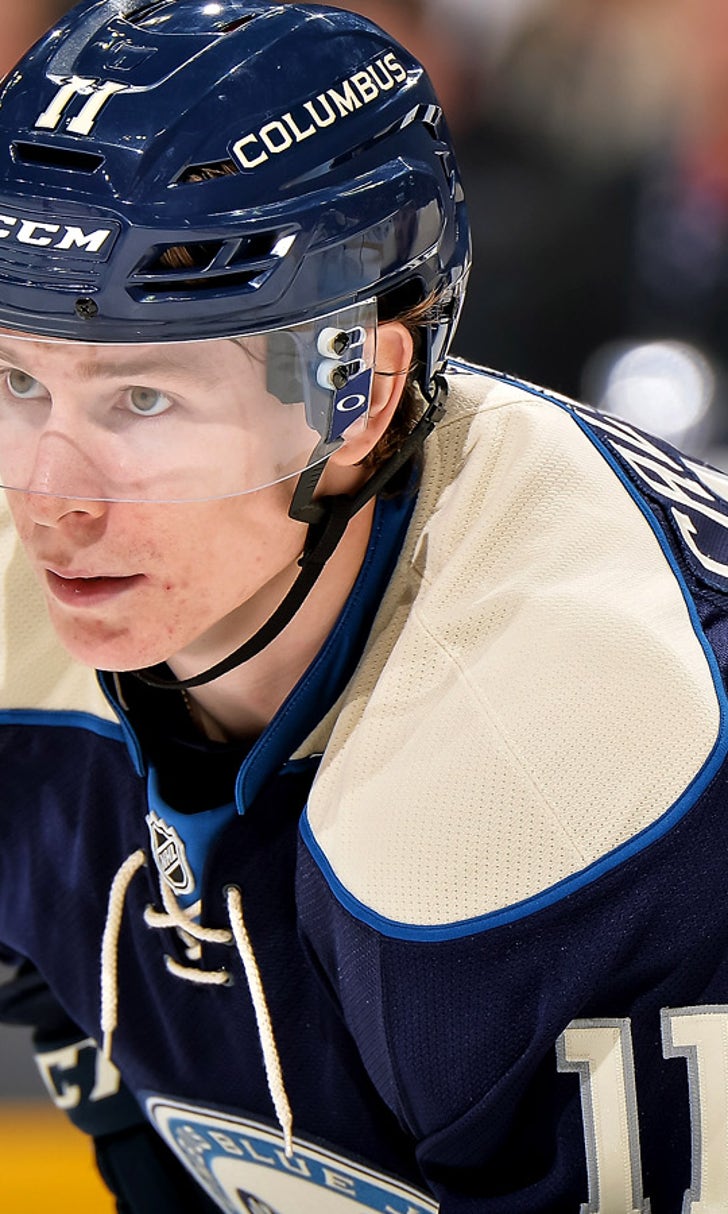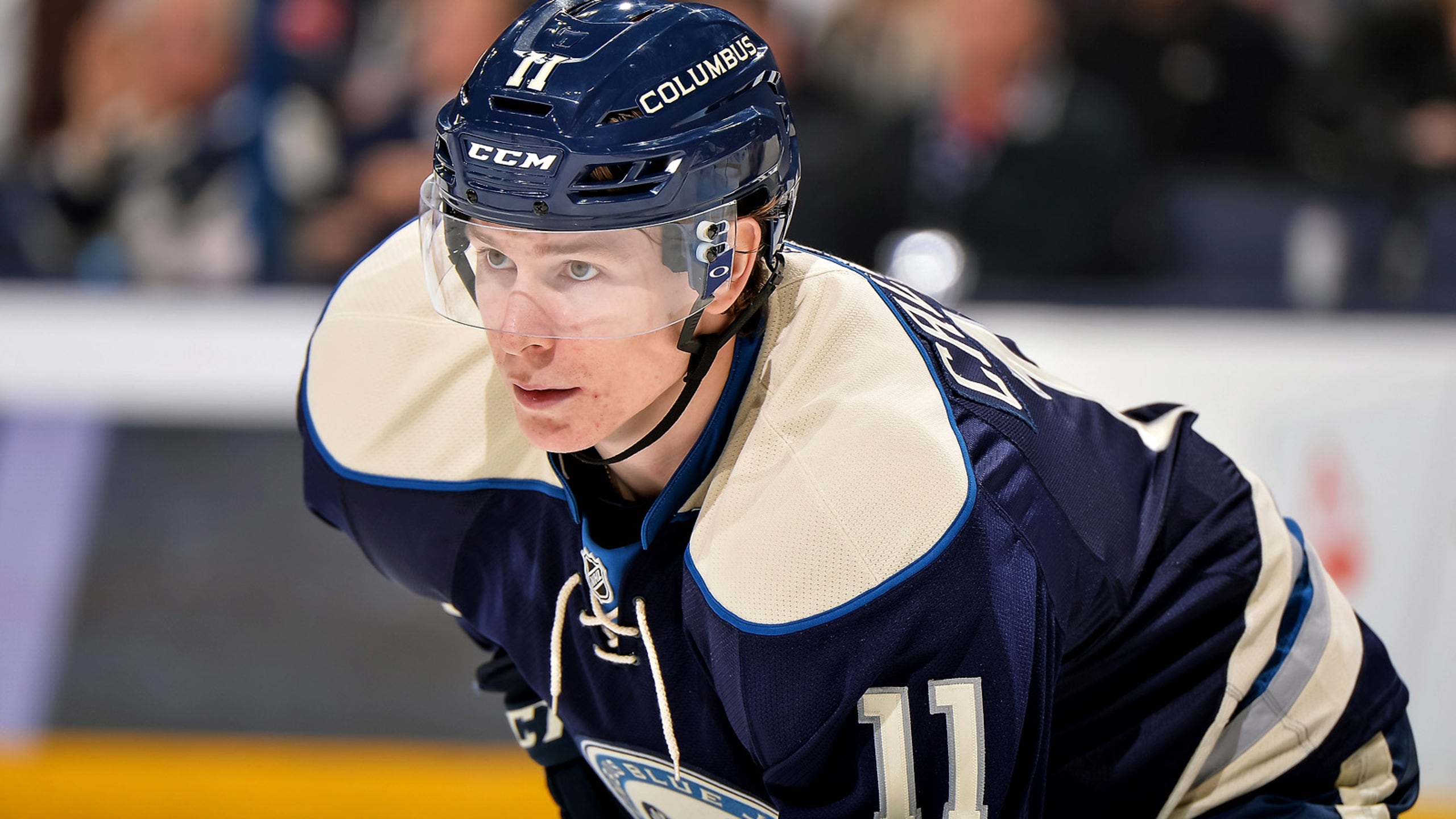 Crashing the Net: Skille and Calvert are back, lineup changes and being disciplined
BY foxsports • November 20, 2014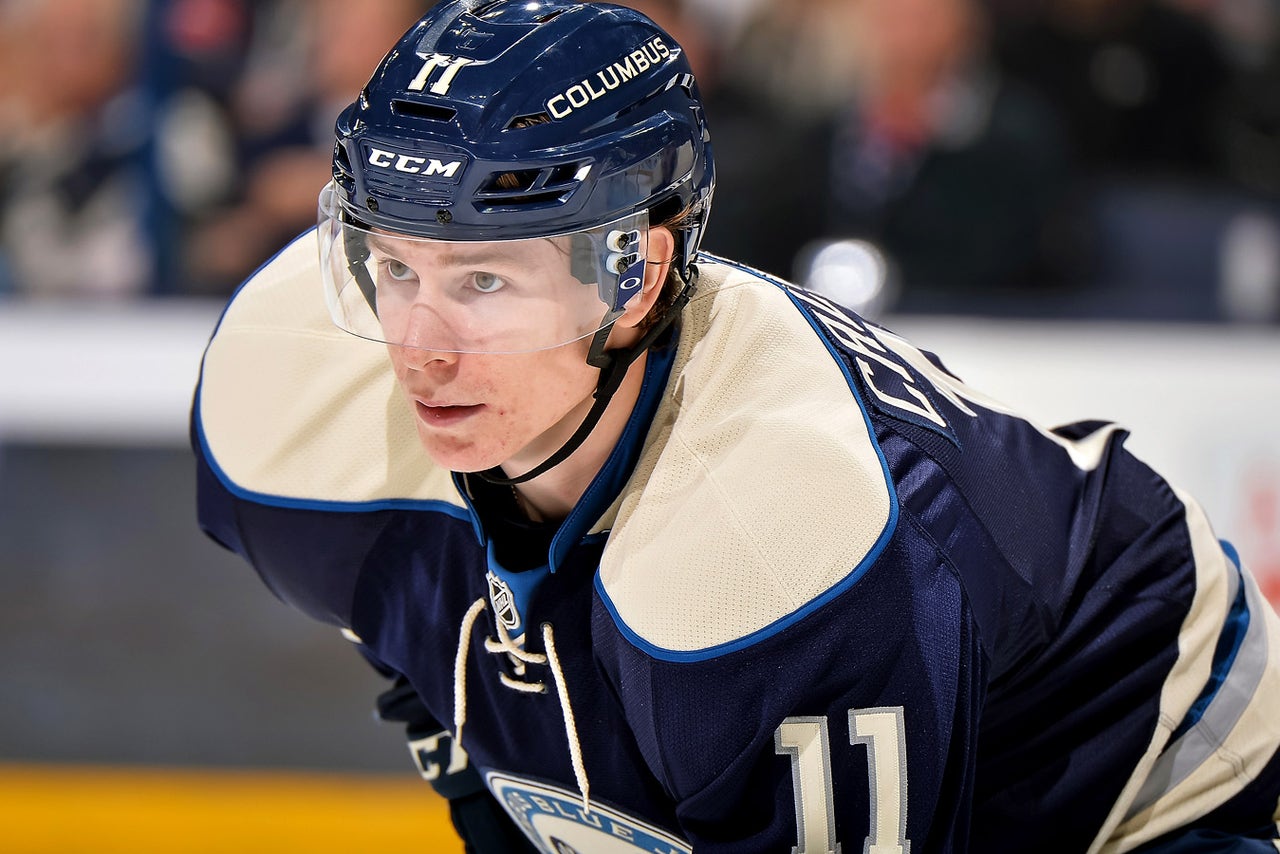 Columbus, Ohio - Tuesday evening there were three healthy players watching the game from the press box. Forwards Jack Skille and Matt Calvert are ready to make their return to the lineup, with newly-acquired defenseman Kevin Connauton "possibly" drawing in versus the visiting Boston Bruins, according to head coach Todd Richards.
Skille, himself a waiver claim, is anxious to get back to playing and helping the team climb out of the early season hole they are in.
"In my situation, I don't want to be missing games," he said. "I want to be playing and helping this team in whatever way that I can. I want to be a part of the change in this room. Hopefully, we can get back in it and start winning some games."
Todd Richards had Skille and Calvert flanking rookie center Alex Wennberg in practice this morning. Speed coupled with, at times, sublime passing could very well make for a potent line against the Bruins.
"Hopefully, they can bring some energy," said head coach Todd Richards. "Alex (Wennberg) thinks the game well and he's a pretty responsible player. And the other two guys on the wing can hopefully bring some speed and energy."
Wennberg, having already been reassigned once to Springfield (October 26), never left the Blue Jackets. He was reassigned on the west coast trip and recalled the next day due to Nick Foligno being stretchered off the ice on October 26. He's taken it upon himself to show improvement and give the coaches a reason to keep him here.
"His game has gotten better," said Richards, "now we still need him to improve."
Matt Calvert, activated off Injured Reserve earlier this week (Tuesday), is ready to go after suffering an upper-body injury on November 7 in Carolina. He doesn't have any worries about having a setback.
"I've better practicing harder and feeling better every day," Calvert said. "I think with any injury, you try to come back when you know you won't be a liability out there. Sometimes there are situations when you come back early and sometimes you can give it a little time. For me, if there's anything I can do to help the team, I'll do."
The club has missed the speed, energy and skill that both Skille and Calvert bring to the lineup on a nightly basis. For the first time in a seemingly long time, the Blue Jackets have extra healthy players that are ready to get into the lineup and contribute.
Blue Jackets lines/pairs
The forward lines and defensive pairs in practice Thursday looked a bit different than what has been the norm lately. Todd Richards said Wednesday that there would be changes to the lineup for Friday's game against the Boston Bruins.
Forward lines:
Foligno / Johansen / Jenner
Hartnell / Anisimov / Atkinson
Skille / Wennberg / Calvert
(Tropp/Boll) / Cracknell / Gibbons
Defensive pairs:
Johnson / (Prout/Connauton)
Wisniewski / Erixon
Leopold / Savard
Power play and penalty kill
The Blue Jackets have the fourth best power play in the NHL as of Thursday, converting at 23.6 percent. Their penalty kill, on the other hand, is in need of improvement. It is ranked 26 at 75 percent. The Bruins have a road PP percentage of 12, good enough to be ranked 23rd in the league. Their PK on the road is 26th at 72.7 percent. By being disciplined, Columbus can take advantage of the Bruins.
---