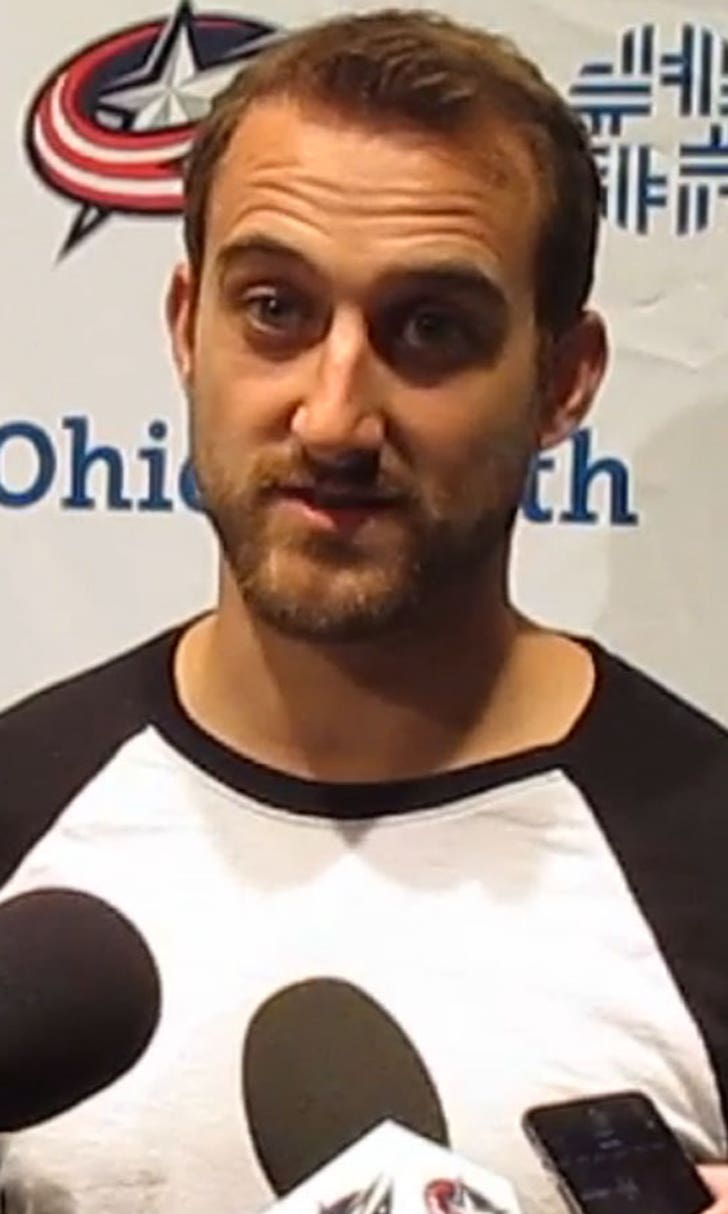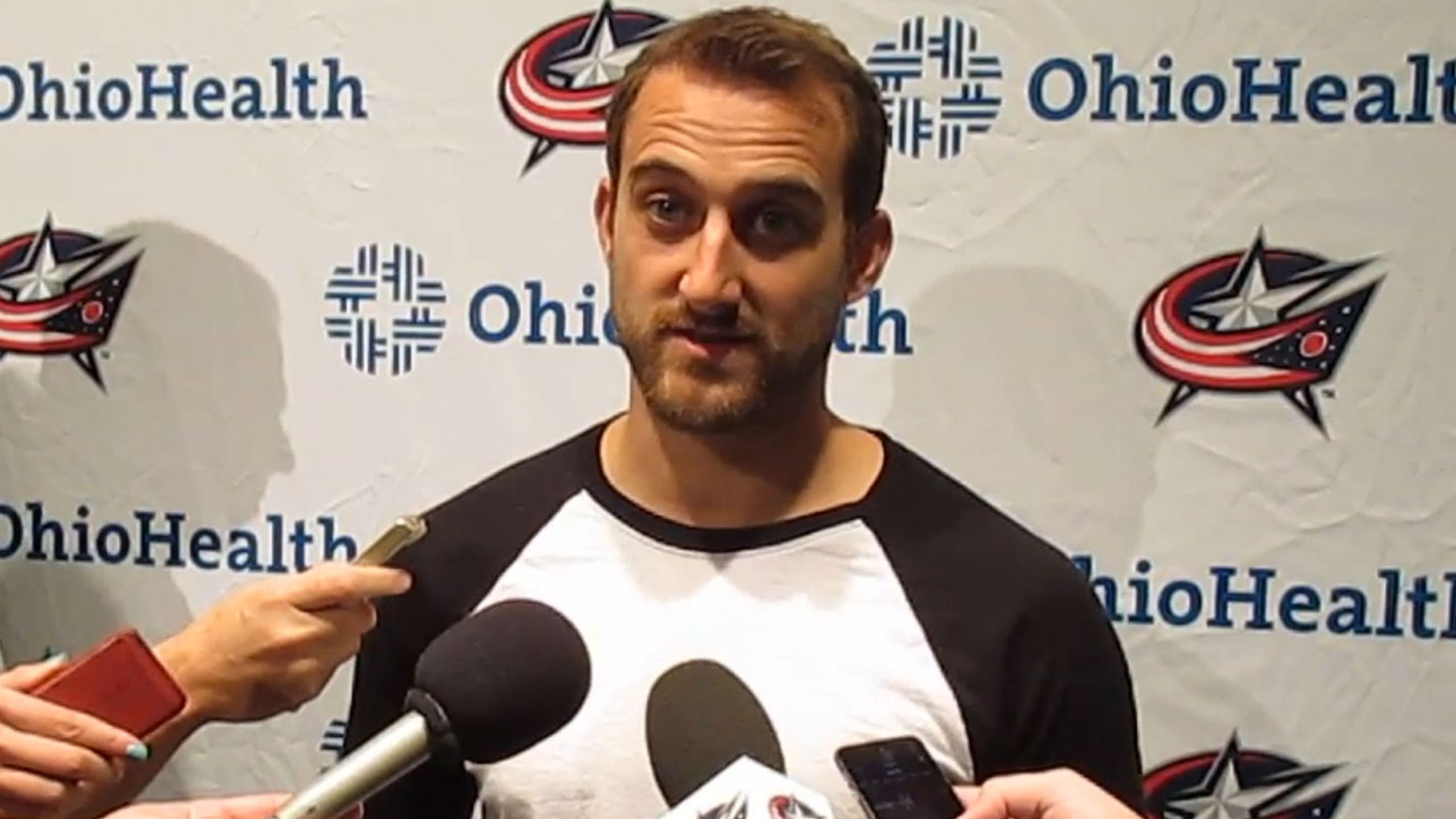 Crashing the Net: Foligno's neck, Atkinson's eye and more
BY foxsports • October 27, 2014
COLUMBUS, OH -" The Blue Jackets returned to the friendly ice of Nationwide Arena today after a bruising west coast road trip. They are a banged up bunch of hockey players that are not hanging their heads with the adversity that seems to follow them around.
Forward Nick Foligno, after being stretchered off the Staples Center ice on Sunday, was walking around with a stiff neck on Monday afternoon. He had a smile on his face as he met with the media following practice, saying it was his right side that went numb from the collision with the linesman.
"It was pretty scary when it first happened," he said. "I have to thank the docs (L.A. Kings) there and our training staff, too. I got checked out today and other than some stiffness, it's just diagnosed as a stinger. That's pretty promising. I can't wait to get back out there with the guys."
It was a scary moment for everyone, as the replays showed him face-down on the ice and immobile. Blue Jackets trainer Mike Vogt was immediately by his side as players surrounded him in a semi-circle. He did fly back to Columbus with the team and had an MRI on Monday.
"I've seen the docs and had an MRI," said Foligno. "I had a neck brace on earlier today, but once I got the MRI and everything was good, I got to take it off. (Doctors) were able to clear everything and my spinal cord looks good. I had an x-ray (Sunday) to make sure that I was all good (no fractures)."
He knew that his wife Janelle would be extremely worried after seeing him on the ice motionless. "It was all I thought about (wife and daughter)," said Foligno, "making sure they knew that I was okay. When you have a family, you want to make sure that they know you are fine. I got to get on the phone with them right away. The staff also called her and she was feeling a lot better after hearing from them."
He also said that he did protest being placed on a backboard to the assembled training staff and EMS personnel.
"You never want to be going on a stretcher. You want to get back in the game. Once I started feeling my limbs again, I wanted to get back out there with the guys. We were down 3-2 at the time, (although) I don't think I would have been very much help at the end of that game."
Matt Calvert to IR
The team placed forward Matt Calvert on Injured Reserve retroactively to October 24. He suffered an upper body injury in the game against the Anaheim Ducks and is expected to miss approximately one week.
Alex Wennberg recalled
Rookie center Alex Wennberg, assigned to the teams' AHL-affiliate Springfield Falcons on Sunday, was recalled by the Blue Jackets on Monday. He traveled back to Columbus from the west coast with the team and participated in the optional skate Monday. This has to be one of the shortest trips for a player recalled after being "sent down". He didn't even have to unpack his bags.
Cam Atkinson looking better
Three days after an injury to his face from Ryan Kessler's skate blade, forward Cam Atkinson was back on the ice practicing. There is still some swelling around the cut, but he can see out of it today. He wants to play in the game on Tuesday. Coach Todd Richards would not commit to Atkinson playing until after he talks with the trainers later Monday.
Next Game
The Blue Jackets host the Ottawa Senators Tuesday at Nationwide Arena. The puck Drops at 7 p.m.
---