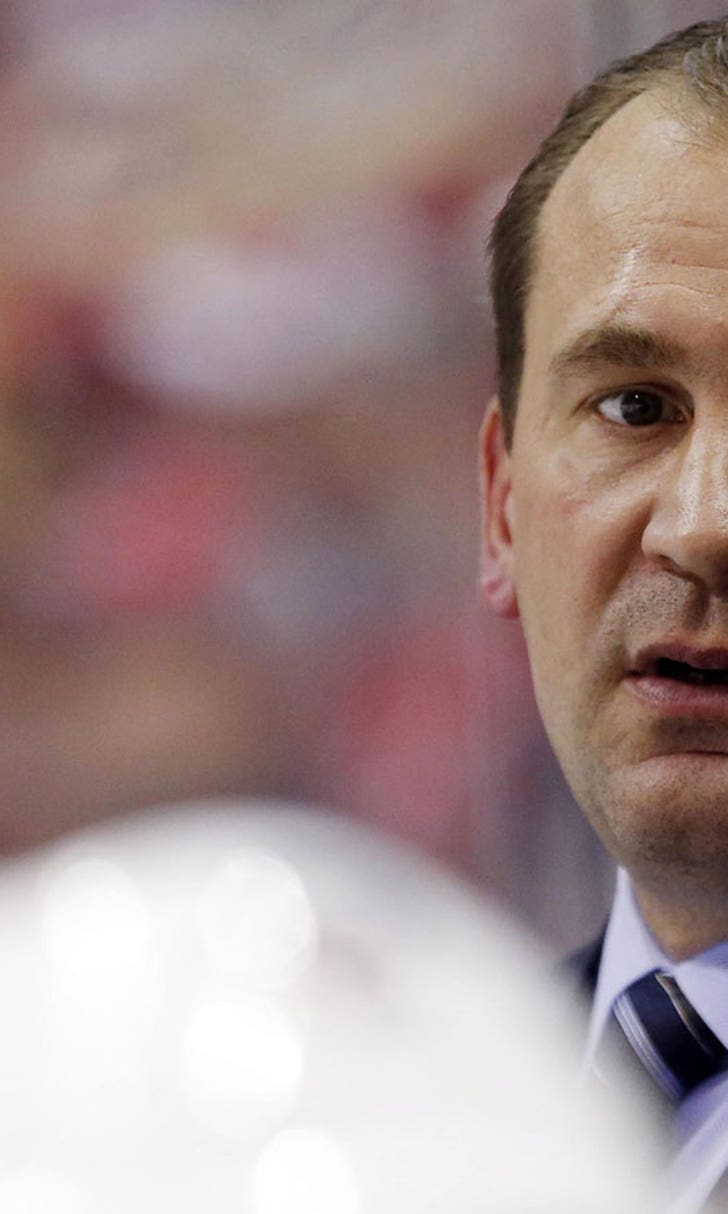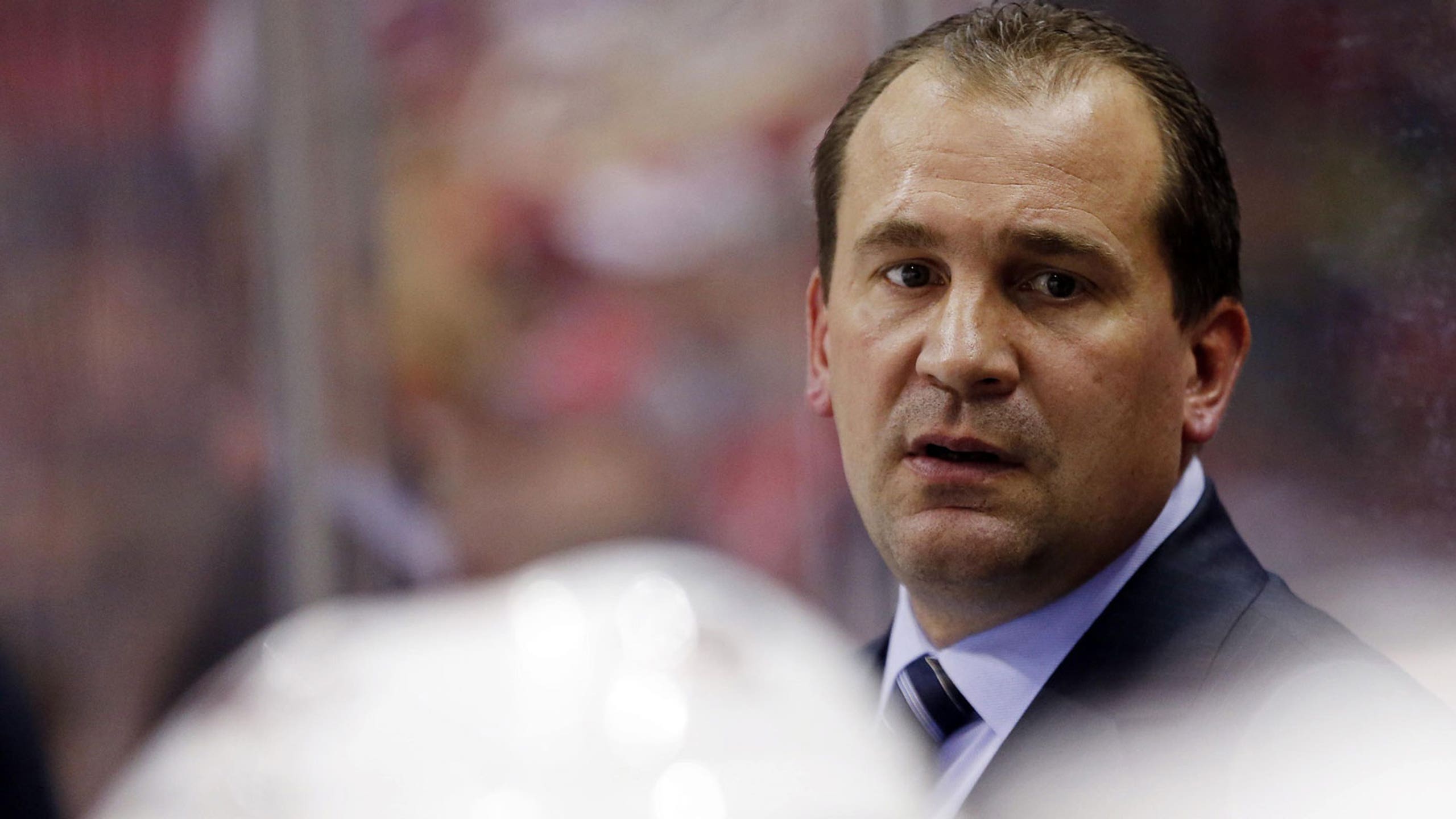 Crashing the Net: Blue Jackets own up to bad start
BY foxsports • November 24, 2014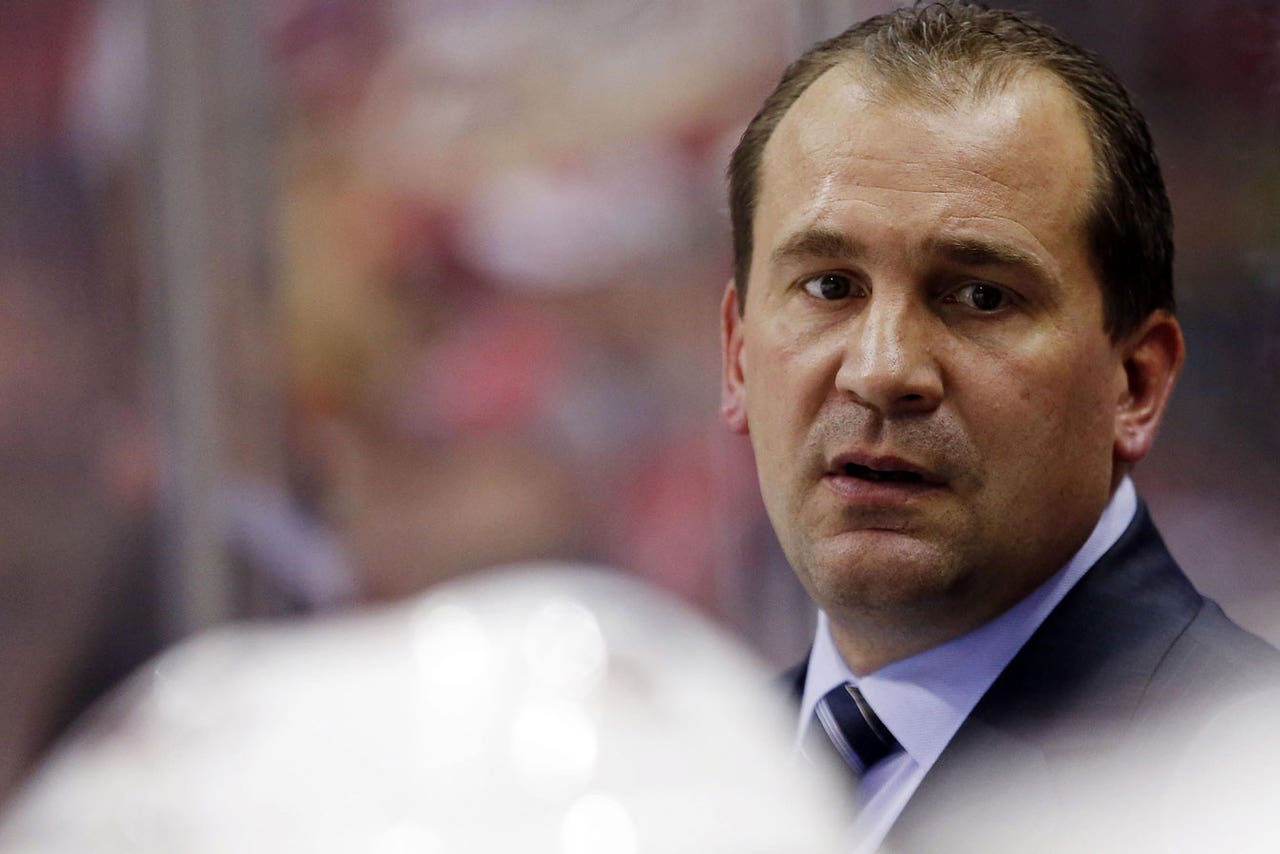 COLUMBUS, Ohio -€" It was a somewhat quiet group of players that took to the ice Monday morning for practice on the main ice of Nationwide Arena. The normal jocularity as the players warmed up was missing. Winning just two games of your last 14 will have that effect on a team.
Head coach Todd Richards reworked his forward lines for practice in the hopes of maybe sparking something positive. Matt Calvert and Jack Skille flanked Ryan Johansen and rookie center Alex Wennberg had Corey Tropp and Jared Boll/Adam Cracknell on his wings. Boone Jenner centered Nick Foligno and Scott Hartnell.
"It's just trying to find combinations that work," said Richards, "and trying to find some consistency to our game. We can have good periods, good games, here or there. I don't know if we've played a full 60-minute game yet. We've been close a couple of times.
"Are we better with Boone in the middle or on the wing? That's really what it comes down to. Just by the way we skated today doesn't mean that that's how the lines will be tomorrow."
They skated with an uptempo pace and crisp passes. Players were asking questions of the coach as the drills progressed in an effort to get their game back on track. Everyone seemed to be on the same sheet of music with a little jump in their step. This lineup shuffle is all part of the effort to find a way to win games.
"I wish we were winning games," Richards said. "If you're winning games, you're probably not making as many of these moves and these decisions because there's consistency to your game. Right now, the fluctuation in our game from good to bad is similar to our stretch last year. It's trying to find that consistent game."
This is all in an effort to get better, as Todd Richards reminds them of daily. Unlike years past, when players would repeat the same tired cliches, the guys in this dressing room take ownership of their poor start to the season.
"I think that you look at the 20 games now and realize that a lot of the losses and poor play is because of us," said forward Nick Foligno. "It's self-inflicted. As much as that's disappointing, and everyone in here is disappointed with that record (6-12-2) and how we played, we can turn that around."
There is no deflecting the blame or making excuses for these guys. They are visibly upset after a loss, and it doesn't matter if they've lost one game or nine in a row, the anger is real. They hate to lose.
"It's not that we're getting beat by teams that are better than us. We're not playing well enough, as a team, to win those games. (winning) comes from us wanting to get better every day and understanding that that's the only way we're going to dig ourselves out of this."
Finding a way to win games instead of finding ways to lose is the first priority for the team as they attempt to salvage a season that is nearing the "make or break" point. They know and acknowledge that something has to happen soon.
Letestu and Dubinsky
Mark Letestu (groin) and Brandon Dubinsky (abdominal surgery) both skated in the Ice Haus today before joining the rest of the team for the last few minutes of practice. There is no timeline for the return of either player, although Dubinsky would seem to be the closer of the two.
"I'm progressing," said Letestu. "I've never dealt with a groin injury before. Like any injury, there are good days and bad days. It's progressing and that's the right mindset going forward. The training staff is doing a great job."
"When I'm ready and healthy, I'll be out there and ready to help the guys.
Monday practice lines
Forwards:
Calvert / Johansen / Skille
Hartnell / Jenner / Foligno
Gibbons / Anisimov / Atkinson
Tropp / Wennberg / Boll-Cracknell
Defense:
Johnson / Prout
Wisniewski / Connauton
Leopold / Savard with Erixon as the extra
The Blue Jackets host the visiting Winnipeg Jets Tuesday at 7 p.m. at Nationwide Arena. Catch all the action beginning at 6:30 p.m. with the FOX Sports Ohio pregame show "Blue Jackets Live."
---