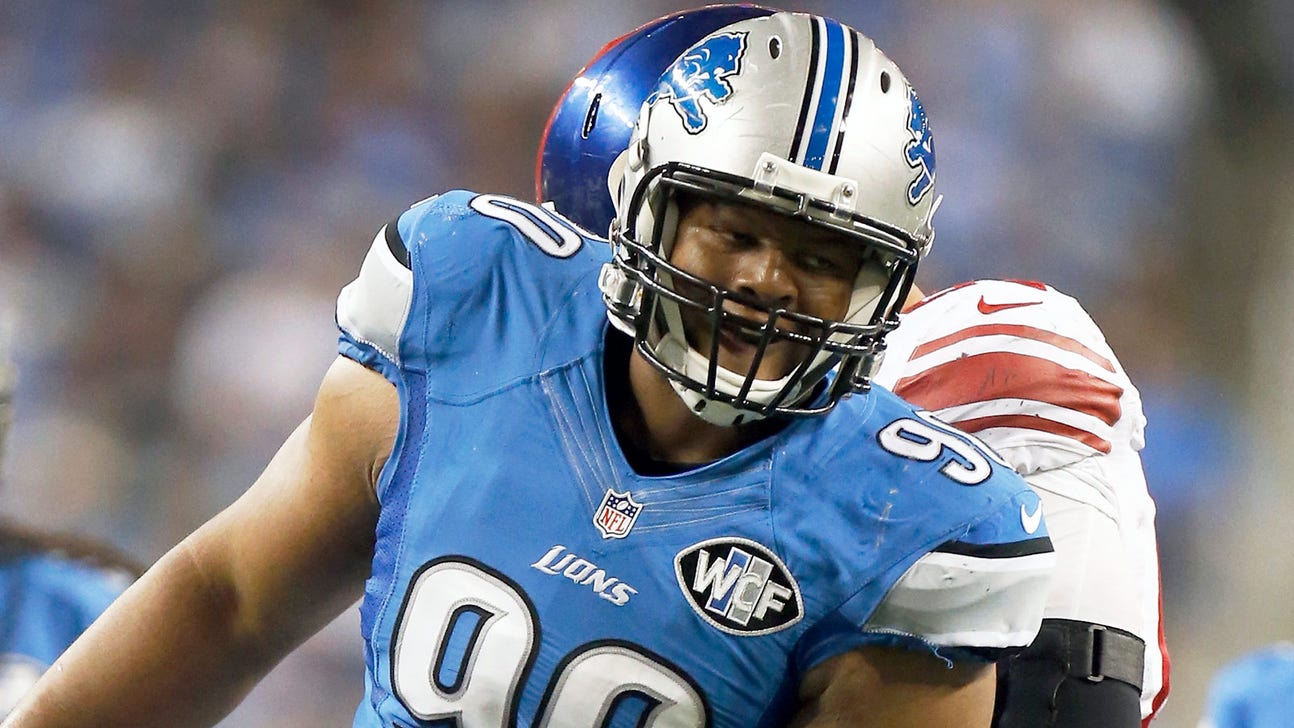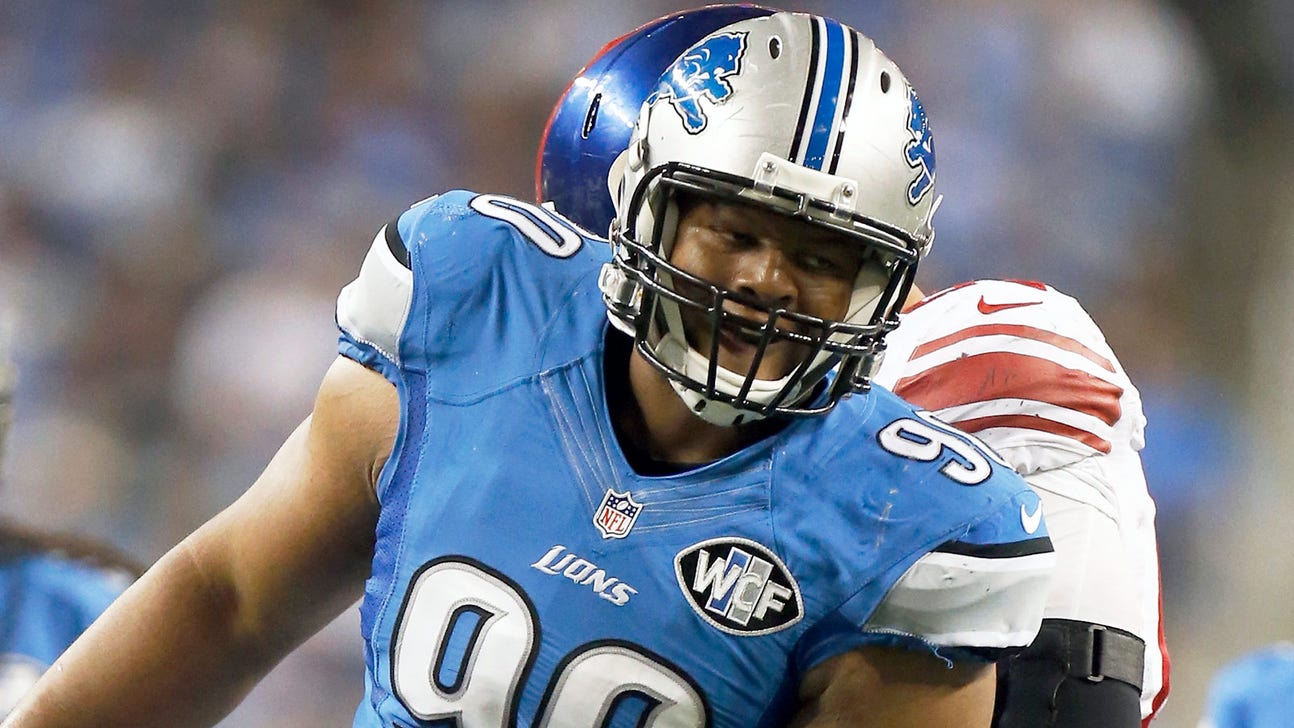 Cowboys top 10 free-agent targets
Published
Feb. 10, 2015 11:26 a.m. ET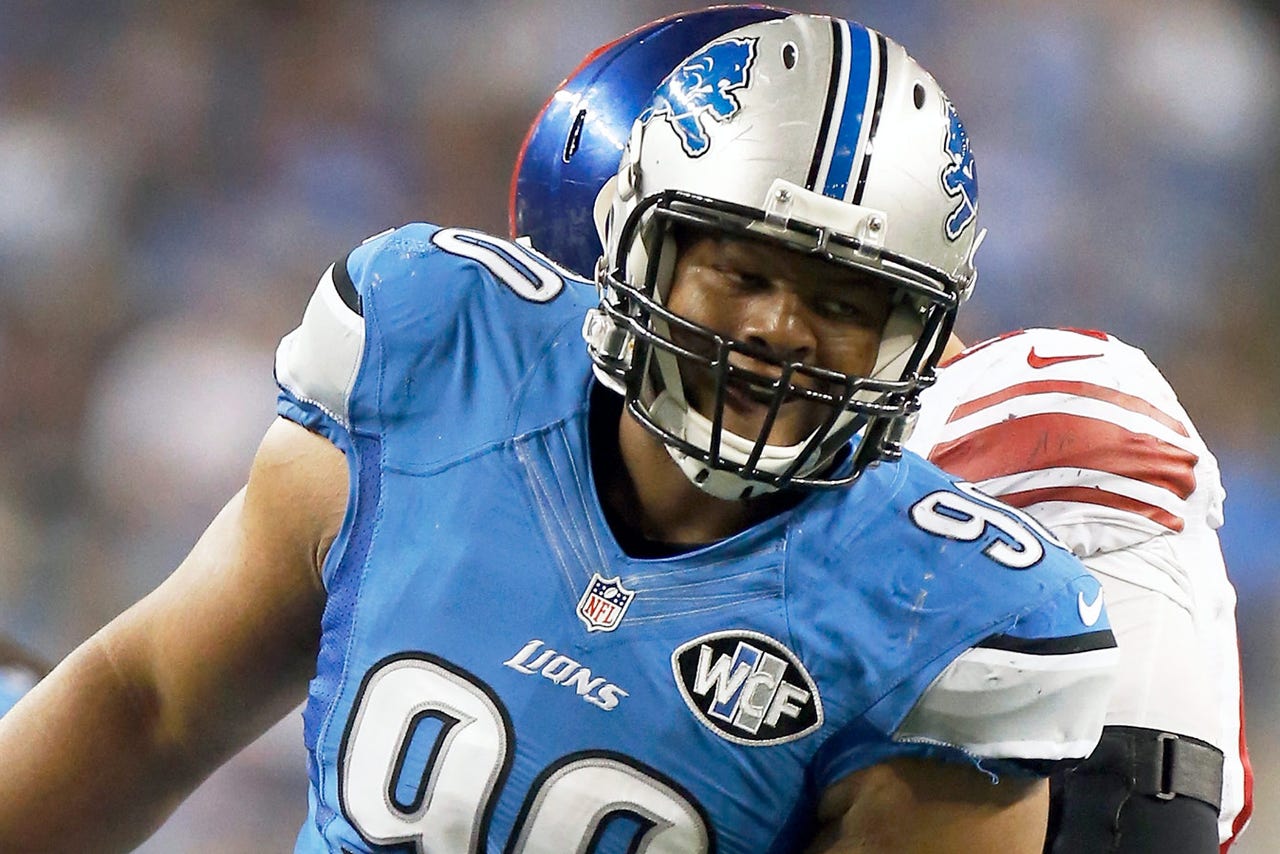 Home runs for the Cowboys? Or a series of affordable base hits?
Our sources and their track record suggest that the most likely scenario this spring is that the Cowboys continue their recent trend of using free agency to hunt for bargains.  But the desire for a grand slam exists, especially if you factor in a) Dallas' ability to do a deal, Cap Hell being the myth that it is and b) Jerry's admission that his mortality - and Tony Romo's horizon -- are on his mind.
When it comes time for Jerry and his personnel department to make a splash, or when they are looking for after-the-rush bargains? Our top 10 Cowboys targets, taking into account both lines of thinking:
1) Kansas City Chiefs DE Justin Houston
Houston (6-3 and 258) was a third-round pick in the 2011 draft. He will be 27 years old for the 2015 season. He has been the centerpiece for the Chiefs defense for the last three years. He also had 23 tackles for a loss and four forced fumbles in 2014, along with 22 sacks. To put that into perspective, the entire Cowboys defense has 28 sacks - just six fewer than Houston. He has 43 sacks in the last three years.
There exists the very possible scenario that Houston is franchise-tagged by the Chiefs, though they've got a lot of financial juggling to do in order to get there.
It's worth noting that Panthers Pro Bowl-talent Greg Hardy deserves to be mentioned in this sort of category based on his skills. Now, how willing is anyone to dismiss his domestic-violence issue? Let's slow down here and allow him to change out of his orange jumpsuit before we hurry him into silver-and-blue.
2) Detroit Lions DT Ndamukong Suh
Suh (6-4 and 305) was the second overall pick in the 2010 draft. He will be 28 years old in the 2015 season. Suh had 8.5 sacks, three PBU's, 23 tackles for a loss and 37 QB hurries. The Cowboys got an up-close-and-personal look at just how disruptive Suh can be in the Wild Card game at AT&T Stadium. Suh had two sacks and five QB hurries vs the Cowboys stud offensive line.
We're betting Suh is seeking a Watt-level deal (six years, $100 mil), but his talent level may be too much to ignore.
3) Seattle Seahawks CB Byron Maxwell
Maxwell (6-1 and 207) was a sixth-round pick in the 2011 draft. He will be 27 years old in the 2015 season. While he doesn't receive the media attention that Richard Sherman, Earl Thomas or some of the other members of the "Legion of Boom'' get, that doesn't mean he hasn't played a big part in their success. In the last two seasons, Maxwell has 24 PBU's, six INT's and two FF's.
4) New England Patriots FS Devin McCourty
McCourty (5-10 and 195) was the 27th-overall pick in the 2010 draft. He will be 28 in the 2015 season. McCourty is without a doubt the best free safety that will be available in free agency, which certainly a position of need for the Cowboys. McCourty had two INT's, six PBU's, a FF and allowed a 62.6 opposing passer rating to QB's in 2014. He has 17 INT's in his five-year career.
5) Philadelphia Eagles OLB Brandon Graham
Graham (6-2 and 265) was the 13th-overall pick in the 2010 draft. He will be 27 in the 2015 season. Graham has played out of position in Philadelphia for the last five years as an outside linebacker. Still, he's had some success as a rotational pass rusher, recording 5.5 sacks, four forced fumbles and 12 tackles for a loss in 2014. His natural position, however, is as a 4-3 DE, which is what he played in college. In his last two years in college he recorded 20.5 sacks and 46 tackles for a loss.
Graham is someone who could instantly improve the Cowboys pass rush without breaking the bank.
6) Washington Redskins OLB Brian Orakpo
Orakpo (6-4 and 257) was the 13th-overall pick in the 2009 draft. He will be 29 in the 2015 season. Like Graham, Orakpo is an 3-4 outside linebacker with his current team but played 4-3 DE in college. He's had some injury problems through his career (missed nine games in 2014 and recorded just half a sack), but when he's healthy he is a force to be reckoned with, averaging 8.5 sacks in seasons where he plays 15+ games. In 2013 he recorded 10 sacks, one INT, one TD, four PBU's and two FR's.
Smile
FOX SPORTS DAILY
COWBOYS EDITION
Cowboys News To Your Inbox!
*By clicking "SUBSCRIBE", you have read and agreed to the Fox Sports Privacy Policy and Terms of Use.
Orakpo is originally from Texas and attended the University of Texas. His injury history is alarming, but if the Cowboys are able to sign him to a one-year "prove-it" deal (not unlike Anthony Spencer before him), that's a gamble we'd be willing to take.
7) Detroit Lions DT Nick Fairley
Let's preface this by saying spending money at 1-tech is more "our idea'' than it is Dallas.
Fairley (6-4 and 308) was the 13th-overall pick in the 2011 draft. He will be 27 in the 2015 season. While his counterpart, Suh, gets most of the attention, Fairley plays a part in what Suh is able to do. Like Orakpo, Fairley has some injury concerns. He had one sack, one FF and 17 QB hurries in eight games in 2014. However, when he's healthy he can be dangerous. Fairley had six sacks, a safety, a FF and 21 QB hurries and 14 QB hits in 2013 - extremely impressive numbers for a 1-tech defensive tackle.
We've seen some throw the name of Ravens defensive lineman Haloti Ngata, 31, onto this pile. And while he's a talent, he's not a free agent (yet?) as he's to receive a base salary of $8.5 million in 2015 with a $16 million cap number in Baltimore. Ultimately, we doubt Dallas gets involved here, with him or any other big-money guy at 1-tech. ... again, "our idea,'' not theirs.
8) Baltimore Ravens S Will Hill
Will Hill (6-1 and 202) went undrafted in 2012 and might be on the verge of joining his third NFL team. He's got NFL's Drug Policy issues, the latest of those being Adderal usage. But first for the Giants, and last year for the Ravens, he's shown himself to be a playmaker. Can he be squeezed inside the mold of a "Garrett Guy''? Can talent force the squeeze? Can affordability?
We don't think this is a front-and-center guy in the Dallas personnel department right now. But we think he ends up being a back-burner consideration at Valley Ranch.
9) Tampa Bay Bucs DE Adrian Clayborn
Clayborn (6-3 and 280) was a 2011 first-round pick. But he's appeared in only 36 games over four years with the Bucs. He missed most of 2012 with a torn ACL and was placed on IR last year with a torn bicep after playing just one game into 2014. This is exactly the sort of guy the Cowboys' Will McClay-led personnel department has scored big with. He's received far less acclaim than Orakpo, and hasn't played at that level yet, either. But for our money (which it is not, as it's the Joneses' money) this is yet another one-year "prove-it" candidate.
10) New Orleans Saints RB Mark Ingram
Ingram (5-9 and 215) was the 28th-overall pick in the 2011 draft. He will be 25 in the 2015 season. Ingram had a breakout year in 2014 with nine TD's and 964 rushing yards. His height isn't very desirable, but he plays with some impressive power for his size.
Depending on whether or not the Cowboys re-sign Murray (we believe we've pretty well established that Dallas has no wish to pay market value for an All-Pro runner), running back is a position they will be looking at. ... in one or more areas. Ingram may not be able to duplicate Murray's stats by himself, but if the Cowboys use a RB by committee approach, he would be a great addition.
Some fans may point to Murray's pass-blocking and ability to hit holes as a reason that he's "irreplaceable." However, Murray allowed three sacks on 71 pass-block plays (tied for most sacks allowed among NFL RB's in 2014). Ingram allowed zero sacks and one QB hurry in 50 pass-block plays.
Also, Murray was stuffed on 37 rushing attempts in 2014 (once every 10 rushing attempts). Ingram was stuffed 17 times (once every 13 rushing attempts).
None of that, by the way, is meant as an indictment of DeMarco or his brilliant season -- just some truths that help us frame his value. Meanwhile, slot No. 10 on our list could almost be filled by an assortment of other competent vet RBs ... and there are so many of them on the coming FA list, that the team that avoids the "early rush'' is likely to get a bargain later. Just to demonstrate the variety of options: Ryan Mathews of the Chargers, Shane Vereen and Stevan Ridley of the Patriots, Bilal Powell of the Jets and Jonathan Dwyer of the Cardinals -- all with skins on the wall as starters, all under the age of 27 - are among the three dozen such guys who will be looking for deals this offseason.
But we mention Ingram specifically in part because Garrett loved him coming out of the draft and you can bet he kept on eye on him while coaching him during the Pro Bowl. Signing Ingram would also give the Cowboys the top two RB's selected in the 2011 draft ... the other being Ryan Williams, yet another candidate to serve as evidence that finding affordable gems is as worthy of examination as discussing the biggest names on the market.
MORE FROM FOX SPORTS SOUTHWEST: 
- Five-star recruits who were never stars in college
- Ranking NFL quarterback salaries
- Oldest player on every NBA team
---