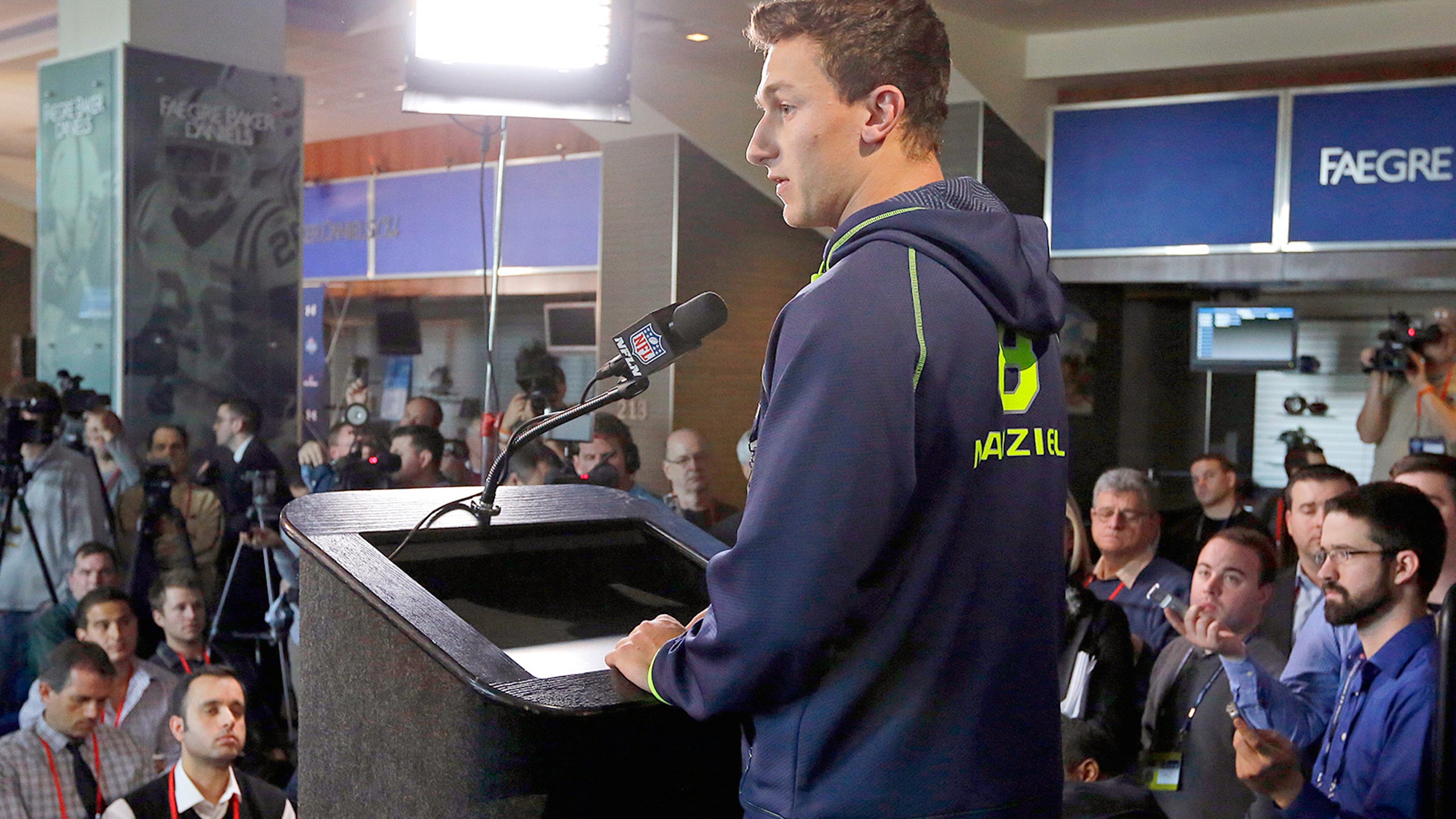 Cowboys interview Johnny Manziel, just in case
BY foxsports • February 25, 2014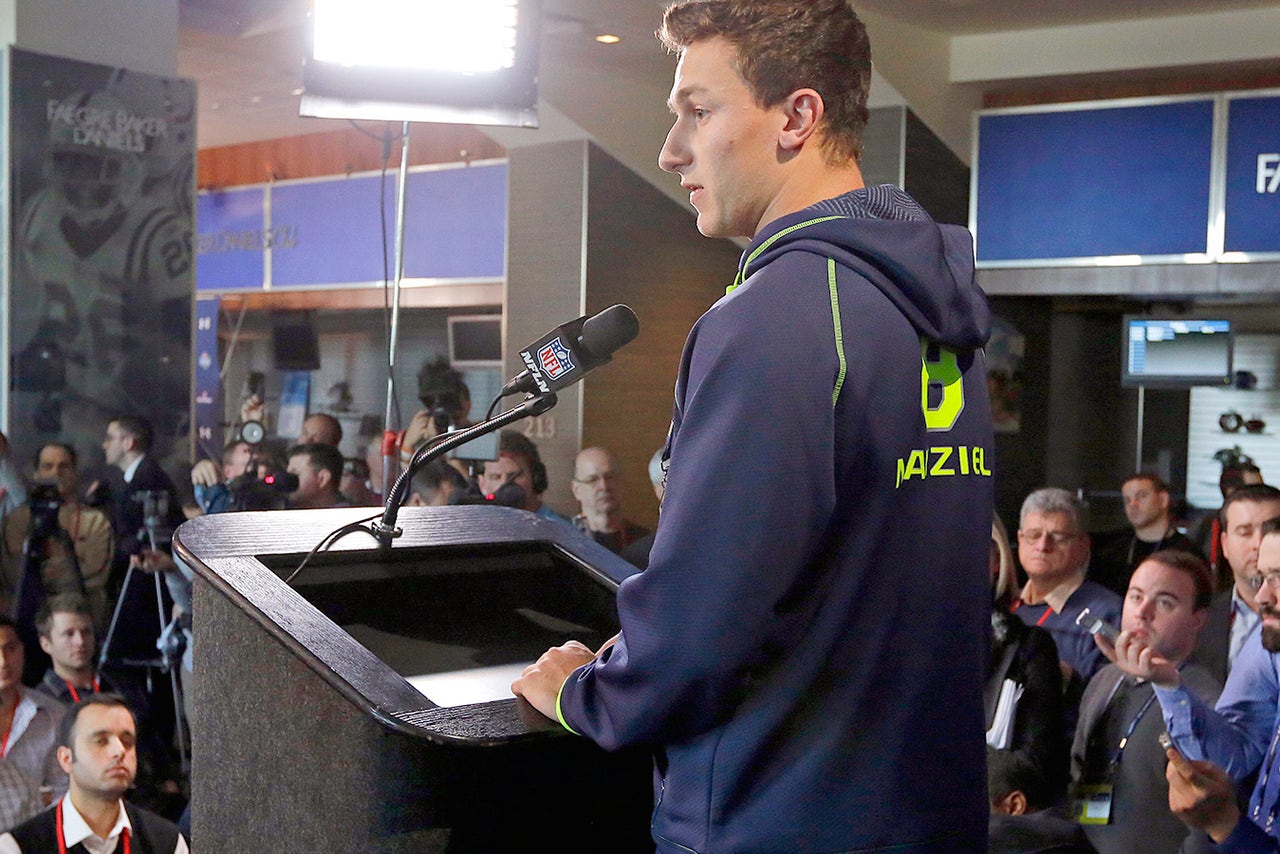 Less than an hour before Jerry Jones discussed the possibility of the Dallas Cowboys drafting Johnny Manziel in May, Cowboys executive vice president Stephen Jones gave his thoughts on the same topic.
The Cowboys spent one of their 30 scouting combine interviews over the weekend meeting with the former Texas A&M quarterback.
But Stephen Jones said that was just an example of the franchise doing their homework.
"You certainly have to look at him in terms of if he were to fall, where he would stack up with the other options," Stephen Jones told the Ben and Skin show Tuesday evening on 105.3 The Fan [KRLD-FM]. "It's in no way saying that we're going to interview him because if he falls we're going to take him. We just have to know that if something were to happen, obviously he can be a polarizing character, so you have to be prepared."
Yes, the Cowboys did sign Tony Romo to a six-year contract extension last March, but he will be 34 in April and he is coming off two back surgeries in as many years.
If Manziel is there, shouldn't the Cowboys give some thought to their future at the quarterback position?
"At the end of the day, you do look at franchises who have drafted quarterbacks in the first round that fell to them," Stephen Jones said. "There's not a better example than Green Bay, where they had great success with Brett Favre, won a couple of Super Bowls and still drafted Aaron Rodgers, who in their opinion was just too good to pass up because a lot of team did have Aaron Rodgers as a top 10 type of player, so when he fell, they took him. It worked out for them. It worked out good. Brett was nearing the end of his career and they made a tough decision to go with the younger guy in Aaron Rodgers and now they've had another great run. Not unlike New England with Bledsoe and Brady. Now, that wasn't a high pick, I understand that. And of course, just recently with the Colts when they took Andrew Luck in the wake of having Peyton Manning.
"There's obviously a lot of work and a lot of discussion that has to go on. There's no commitments anywhere other than, you better be doing your homework as the opportunity presents itself, that's certainly what the combine is for."
Follow Jon Machota on Twitter: @jonmachota
---