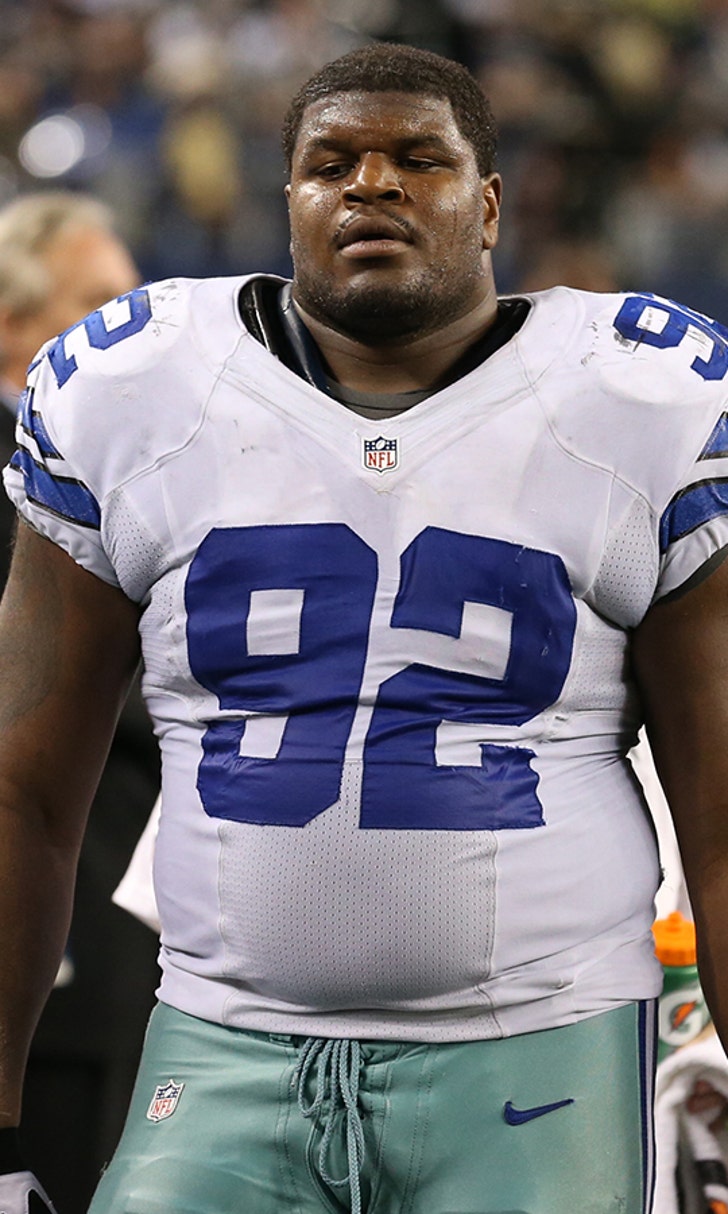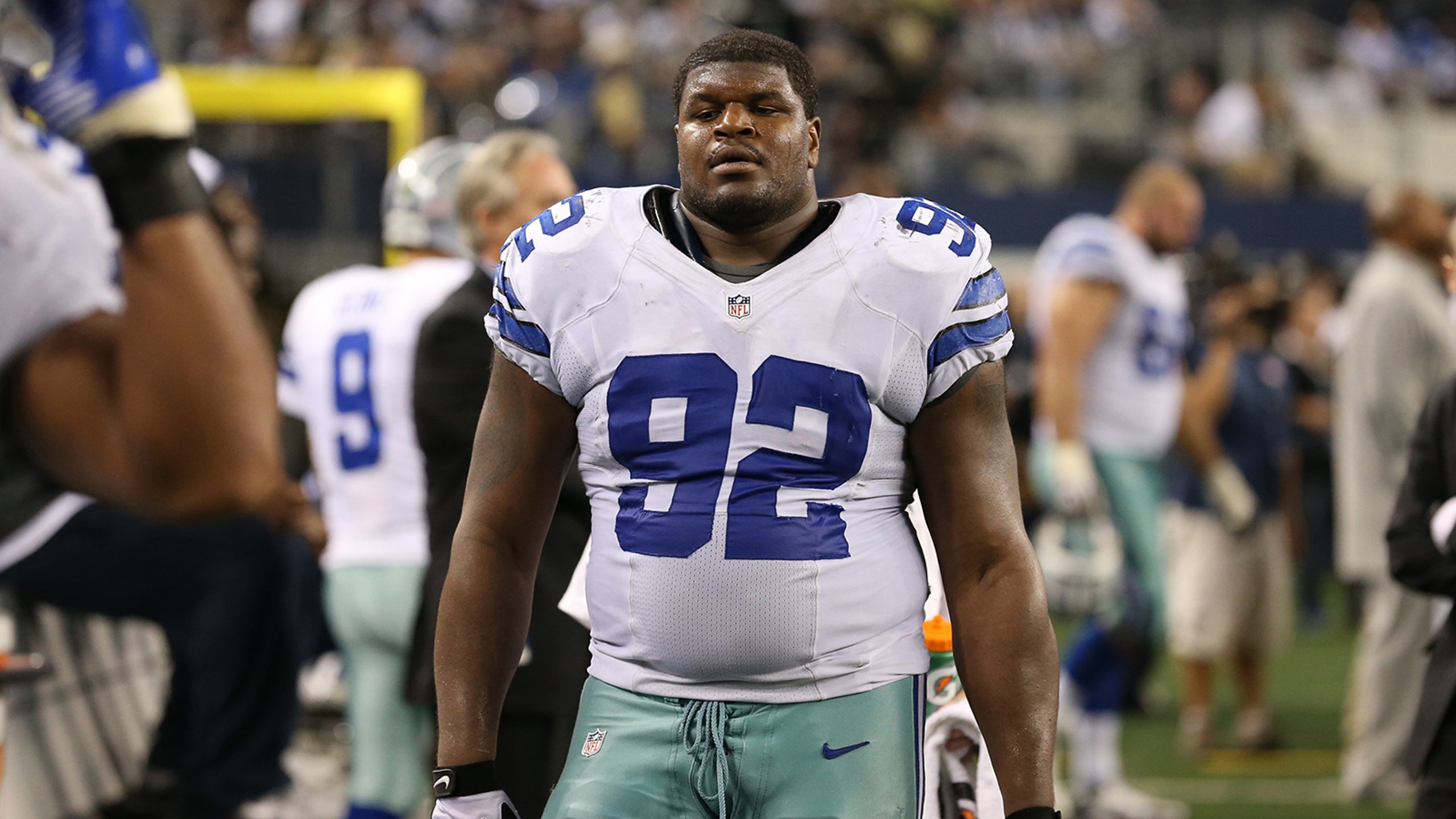 Cowboys DT Josh Brent's season debut Sunday no guarantee
BY foxsports • November 21, 2014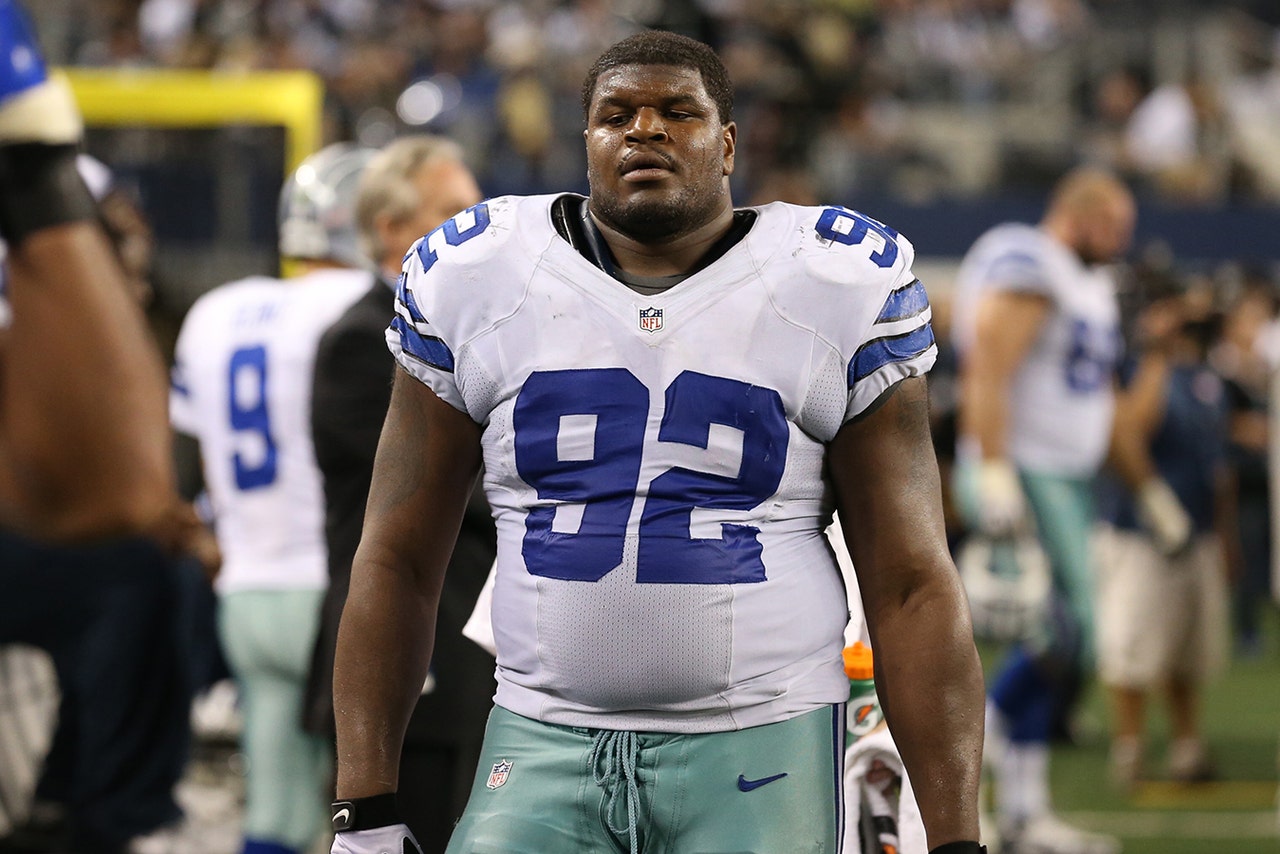 A year ago at this time, the Cowboys couldn't find a healthy defensive lineman anywhere. Sunday when they play the Giants, they'll have too many to fit on their active roster.
Building the depth of the defensive line has been a gradual process all season, and as Cowboys owner/general manager Jerry Jones pointed out Friday, it finally seems to have come to fruition with the return of Josh Brent.
"It results in serious competition," Jones said on 105.3 FM The Fan. "All these guys want their reps, and Josh of course is out there -- he's just chomping at the bit. You see things that are just really indicative of good teams."
It started in the first month of the season, when Pro Bowl end Anthony Spencer returned from his microfracture surgery. A month after that, rookie defensive end DeMarcus Lawrence returned from the short-term injured reserve and joined the active roster.
Couple that with the improving play of Henry Melton, who rehabbed from an ACL injury during the offseason, and the Cowboys suddenly had a surplus of defensive linemen when Brent returned from his 10-game suspension.
According to Jones, the big-bodied defensive tackle has wasted no time establishing himself in practices since joining the 53-man roster.
"You'll be in drills and you'll see a big, in his case 330 or 340 pounds, running after the ball 15 yards down the field," Jones said. "That's the kind of effort that you're getting from practice sessions from these interior guys -- well, that's a positive."
FOX SPORTS DAILY
COWBOYS EDITION
Cowboys News To Your Inbox!
*By clicking "SUBSCRIBE", you have read and agreed to the Fox Sports Privacy Policy and Terms of Use.
All told, the Cowboys worked with 11 healthy offensive linemen this week. That's a good bit more than normal for the active roster -- which would typically be about eight or nine.
"You can take nine, but nine stresses you elsewhere," said Cowboys coach Jason Garrett.
With that in mind, it remains to be seen who won't be able to suit up Sunday against the Giants -- whether it's Brent or someone else. Garrett said the lack of injuries means that some healthy defensive linemen will be forced to sit when the Cowboys turn in their list of seven inactive players.
Whether Brent makes his season debut in New York is a decision Jones said is up to Garrett and defensive coordinator Rod Marinelli. But he added that the extra competition has been beneficial all around.
"That's a decision obviously Jason will make, but Rod Marinelli will be the key input there for him," Jones said. "Rod, boy has he got it going from motivation out there, and the ones that have that best week of practice -- it's a big counter when it comes to who's going to get the jersey to play that Sunday."
---