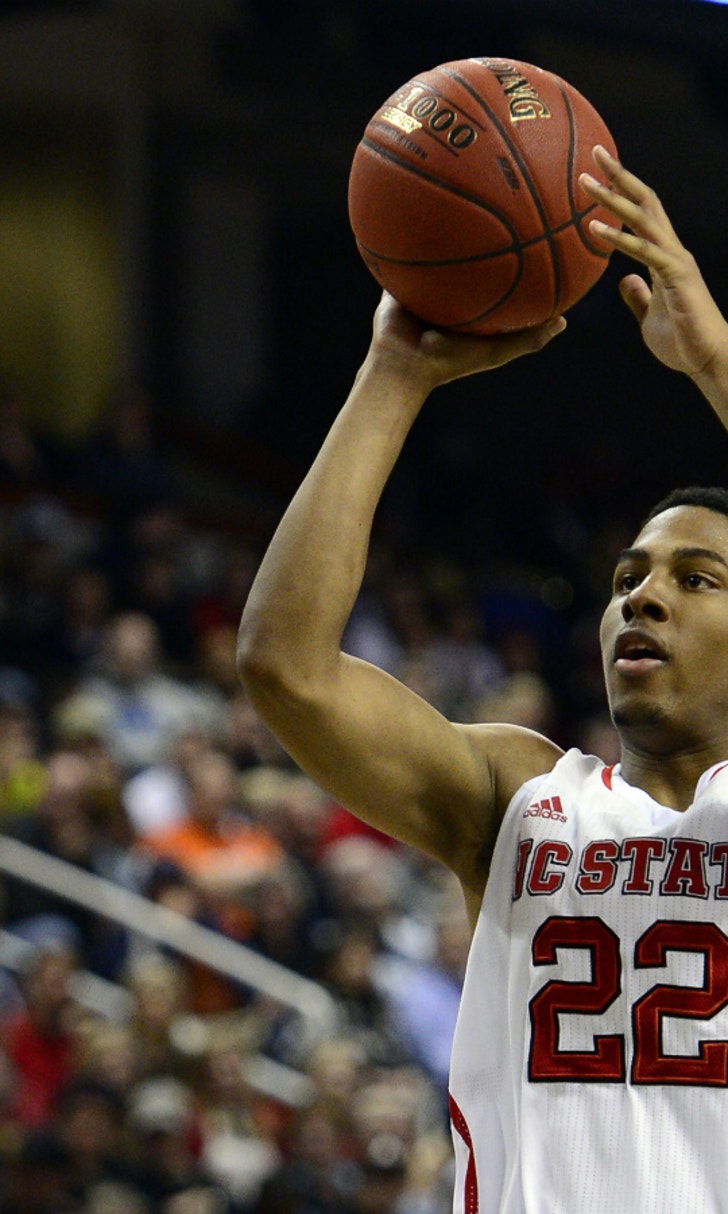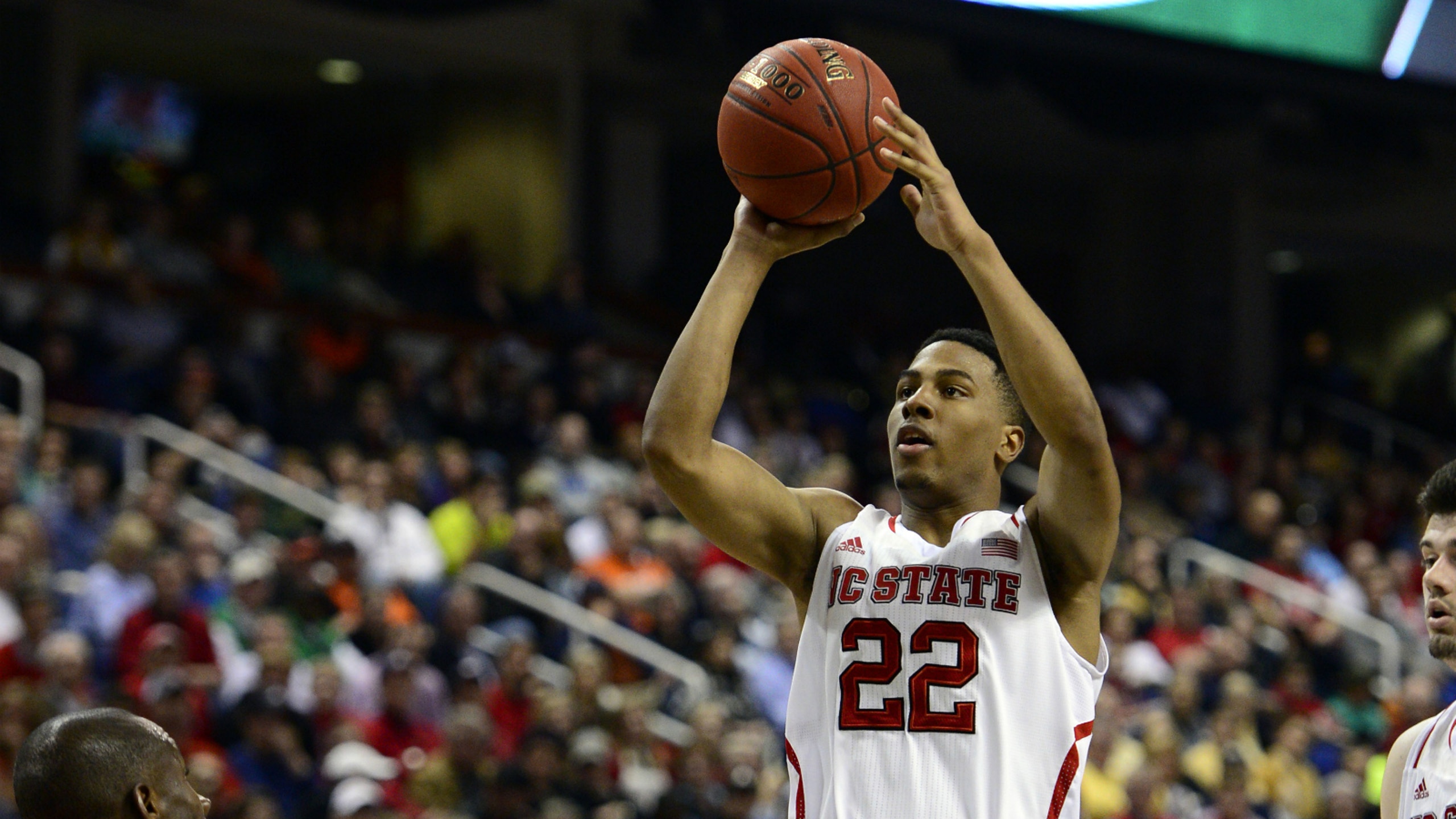 Court Vision: Scrappy Wolfpack get hard-earned win against Hofstra
BY foxsports • November 17, 2014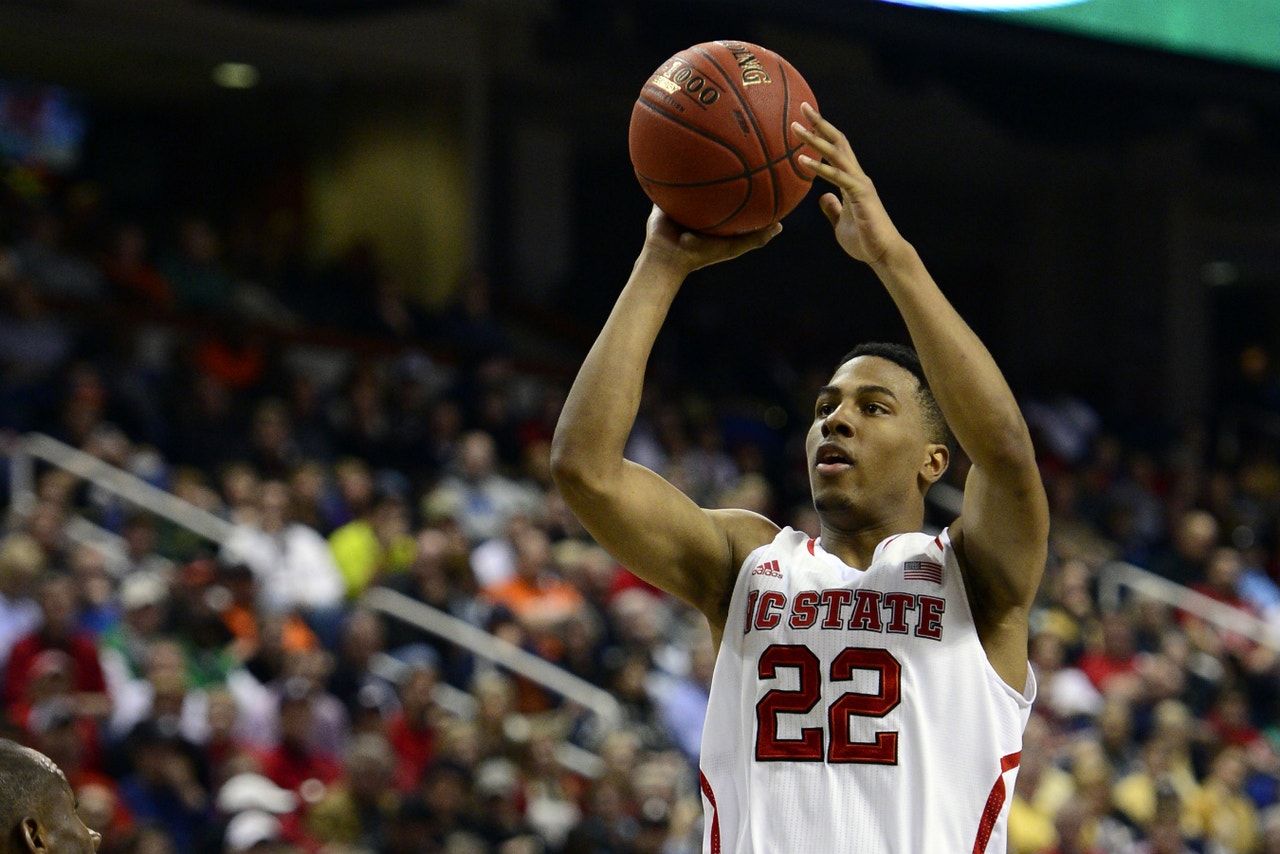 RALEIGH, N.C. -- N.C. State (2-0) got its first real challenge of the season in Hofstra (1-1), but then won a bit of a slugfest at home, 76-64. It was never really a game that was in much doubt -- the closest Hofstra got was eight points -- but it was a game that taught the young Wolfpack plenty about ithemselves and what they can do.
1. N.C. State has the looks of a tough team.
Looking around NCAA Tournament projection brackets that are always made insanely too early, N.C. State doesn't make most of the hypothetical fields. Even though the Wolfpack have made the NCAA Tournament in each of Mark Gottfried's three seasons as head coach, arguably with worse rosters than this one.
The Wolfpack got hit square in the face with their first dose of adversity early in the season, and ultimately, they responded.
When the game was on the line, bodies were flying everywhere after loose balls and players were pulling down tough rebounds in traffic but got the job done.
Gottfried was particularly happy with the play of his fifth-year senior guard Ralston Turner, who hit back-to-back 3's to break the game open in the second half.
"They made a run, and he answered it. That's what you need from veteran guys. You could kind of see it in his eyes, it's coming to me, I'm going to shoot it and make it, make sure this lead doesn't go down too low," Gottfried said.
2. N.C. State will struggle to score this year.
The grittiness the Wolfpack have developed will come in handy, because nothing will come easy. Not much did for last year's team either, but that group had T.J. Warren. This group doesn't have anyone like that.
N.C. State has a number of athletes that like to get into the lane, and they love to use their quickness and speed to penetrate. The Wolfpack only really have one shooter (Turner), and teams are going to zone them to neutralize the offense.
Hofstra did that, particularly in the second half and late in the first, and it worked -- for awhile. The offense bogged down, and the Wolfpack shot just 26.9 percent in the second half, and that was after a late streak of made shots towards the end.
"They ran a 2-3 zone and at first it was just a traditional 2-3 zone, and Ralston made some big shots. I'm not sure how many he made in a row. And they kind of extended it a little more," N.C. State guard Trevor Lacey said. "It was more of a matchup zone, not really a traditional 2-3 zone anymore. That was how me and Cat (Barber) were able to get inside the lane and make some plays for others."
Gottfried stood on the sideline imploring his team to "MOVE!", and sometimes they heard him, sometimes they didn't. This was an early growing pain with last year's team too -- learning to run zone offense -- but ultimately, it's going to have to.
"Their zone was effective and slowed us down," Gottfried said. "Our big guys were in foul trouble. we didn't really have an inside presence against the zone. We became a real perimeter-oriented zone-attacking team, and that's not really what we want to do."
3. The reason this game wasn't particularly close, or that Hofstra never really threatened, is at least in part because of how much N.C. State's defense has improved from last year.
Gottfried's teams have never been known for their defense. They've had some pretty darned good offensive teams while he's been in Raleigh but have been average at best defensively.
If this team is going to be good, it's going to have to be much better than that. Maybe that is why in spite of holding Hofstra to 30.9 percent shooting and 13 turnovers, Turner wasn't all that happy.
"Right now, we're okay (on defense)," Turner said, shrugging. "Depends on how you look at it. In my opinion, we have a long ways to go. If we want to be really good, we have a ways to go.
"Early on, we started out with ball pressure, defensive intensity. Good teams are able to sustain that for a longer period of time. I guess in that aspect, that's what I mean. We have to be able to sustain what we did in the first five minutes for a longer period of time."
In the first five minutes -- really, the first six minutes -- Hofstra had more turnovers (six) than points (five), and N.C. State turned those six turnovers into six points. Hofstra also shot just 2-of-14 from the floor in that stretch.
"We struggled there as the game progressed the guard the ball. They did a great job with their dribble penetration. I thought they tried to attack us with really they have a smaller lineup and really almost play four guards. They went at our 4-guy pretty good, we struggled to guard and we struggled to rotate off of that," Gottfried said.
Ultimately, though, this team has a whole new outlook on defense that will help, and a lot of athletic, long players on the wing and inside that will make opponents' lives difficult.
Lacey, who was around last year sitting out his mandatory transfer year, can feel and see the differences.
"Just being around the locker room, you could tell, it was 'I'm not going to let my guy score' and that was kind of the mentality that we had. This year it's more, we're going to play defensively together and it's not just 'I'm going to stop my guy'," Lacey said. "We're going to stop everybody and we're going to make the rotations. We're going to sacrifice for each other."
NC State's starting guards combined for 45 of the Wolfpack's 76 points on 18-of-44 shooting (Barber and Turner were 13-of-27), adding 20 rebounds between the three of them, nine assists, three turnovers and three steals.
Hofstra, a team with a height disadvantage on N.C. State, rebounded 33.3 percent of its missed shots. The Wolfpack can bother teams as much as they want to defensively and it won't matter if they can't finish possessions with a rebound. Hofstra had 10 second-chance points.
---