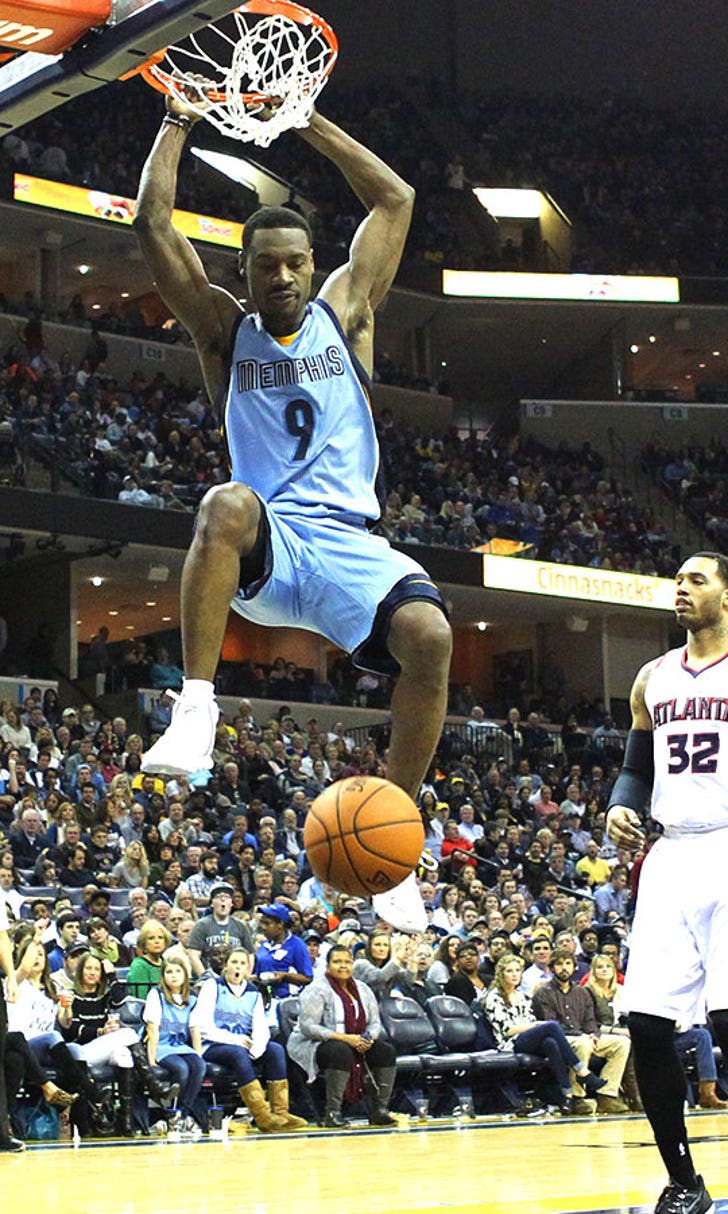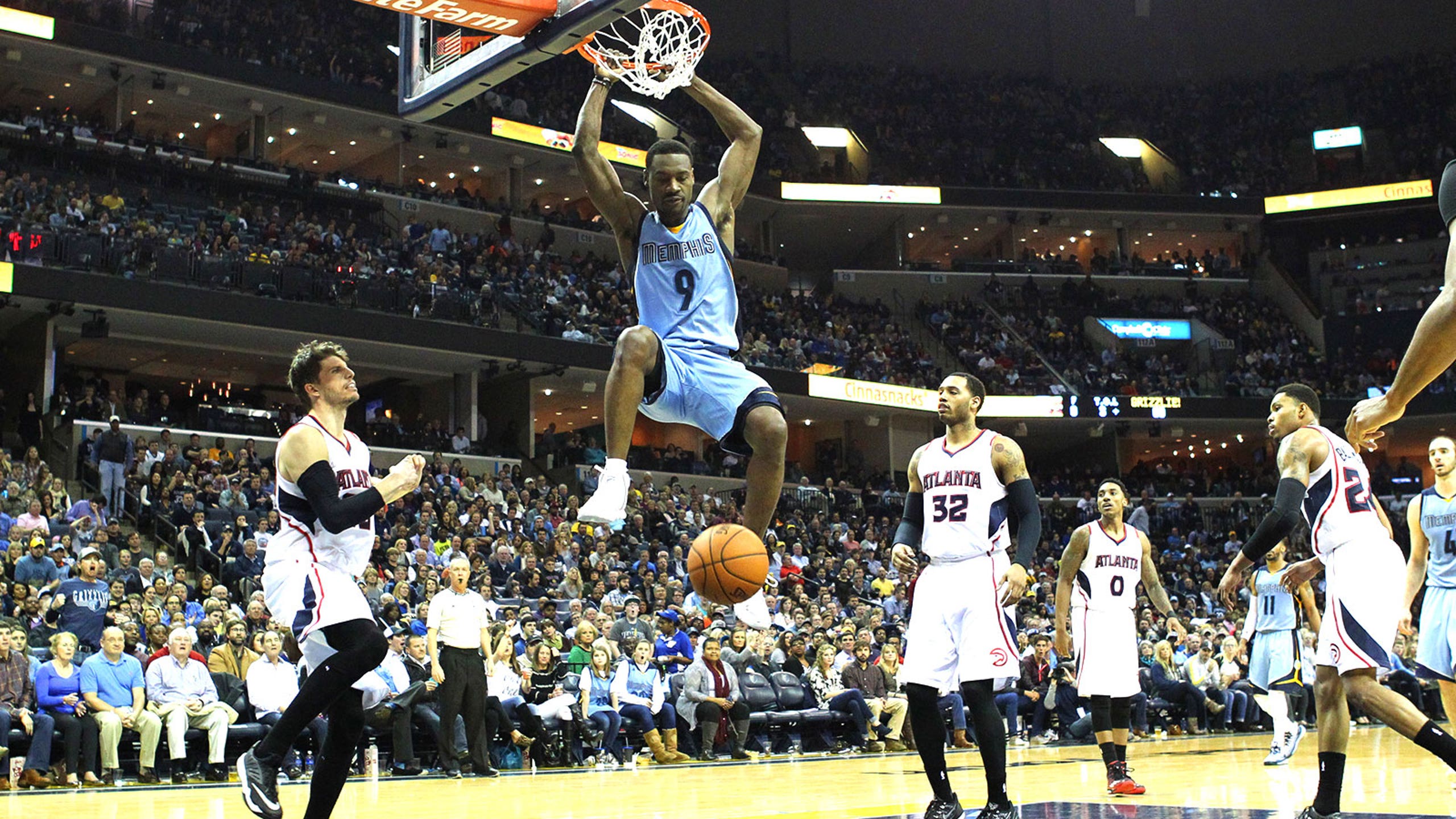 Court Vision: Grizzlies rise to challenge of toppling red-hot Hawks
BY foxsports • February 8, 2015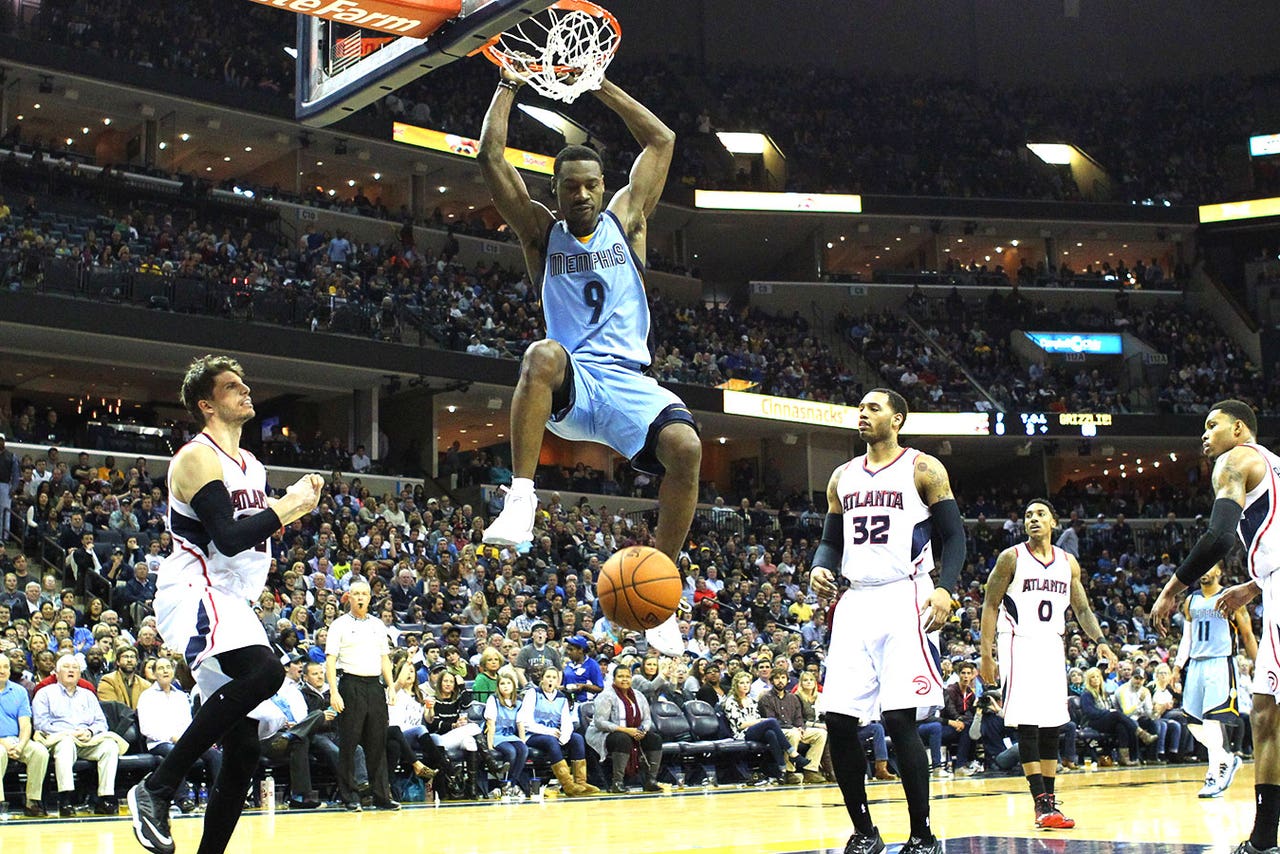 MEMPHIS, Tenn. --€" Two days after a shocking road loss to the lowly Timberwolves, the Memphis Grizzlies bounced back in a big way, posting a 94-88 win against the NBA's best team -- the Atlanta Hawks.
Here are three takeaways from Sunday's victory, which now has Memphis (38-13) positioned to collect 40 victories before the All-Star break:
With the addition of Jeff Green, Allen has gone from starter, to arguably the most popular reserve in the NBA.
On Sunday, he was 4 for 9 from the field for nine points. But in effort, he didn't miss. One of his five rebounds and the one block told the real story.
With Memphis up three in the fourth quarter, Allen was credited with a rebound that was a de facto steal:
Atlanta's Kyle Korver seemingly had the ball and Allen just took it away. It appeared he took it with his hands, but it may have been as much telekinetic. He dumped it off to Kosta Koufos for a slam.
"That's him, all heart," Koufos said.
In an 86-all tie with 2:48 left to play, Allen blocked DeMarre Carroll and scored on the other end for a lead Memphis didn't lose.
When he checked in for the first time, the sellout crowd gave him a loud welcome. They also gave him a TONY, TONY chant.
Koufos used only four words to describe Allen. Starting center Marc Gasol used "unique person."
Three letters may suit, this team's M-V-P.
The final tally from the paint: Memphis 52, Atlanta 34.
"Both teams put their imprint on the game," Grizzlies point guard Mike Conley said.
Atlanta (42-10) hit 12 of 30 from 3-point range, right at its normal rate. Memphis hit 3 of 13 and currently ranks in the bottom half of the league (.345). The first one didn't come until Conley (team-high 21 points) hit one at the 10:16 mark of the fourth quarter, after a 0 for 9 start.
"We had an off-shooting night," Hawks guard Korver said. "We wish it wouldn't have happened tonight against a good team."
If that's an off-night, sign Memphis up.
It can be draining, a two-steps-forward, four-steps-back approach. After an 11-2 run gave the Grizzlies an 82-75 lead, Mike Scott and Kent Bazemore each hit 3-pointers and in less than a minute, the lead was only one.
Korver, who leads the league by a mile with a 53-percent clip from behind the arc, hit 2 of 5 and finished with only eight points. Scott his 3 of 4 off the bench.
Grizzlies guard Courtney Lee, second in the league in 3-point shooting (46 percent), took only one.
It's not the Grizzlies. Whether that debunks a title run or not is TBA. But the paint can cover up the misses. That is proven.
The scoring is up nearly five points and the defense has yielded a league-low 95.9 points per game.
Even with foresight, convincing fans the Grizzlies will be in the NBA Finals remains a tough sell.
Same for the Hawks.
Atlanta has the NBA's best record and just won 19 straight games. But tell anyone outside of Atlanta the Hawks are making The Finals; and it will take all of three seconds for LeBron to be in the argument.
But judging by Wednesday's game, that would be fun, not to mention, easy travel. On Sunday, there were 19 lead changes and seven ties. There is only one way the two would meet again this season -- in The Finals.
"So far away, man, but yeah definitely I think would be a real fun series," Hawks center Al Horford said.
The teams split the regular season, but the Grizzlies' Twitter account took a good shot that would certainly resurface, tweeting:
"Good game Haks (No #W tonight)."
Horford grinned at the question and really, it's not that far off. It's not too far-fetched, either.
@memgrizz has fired a shot.
10: Koufos scored 10 points off the bench. He also had seven rebounds, three offensive.
22: Atlanta PG Jeff Teague scored a game-high 22 points. He hit 9 of 13 from the field and also had six assists.
"I thought we wore them down a little bit." -- Grizzlies coach Dave Joerger
"They found a way to get a little separation at the end of the game and I don't think that we executed as well as we need to. I think their defense and their activity is a big part of that." -- Hawks coach Mike Budenholzer
---