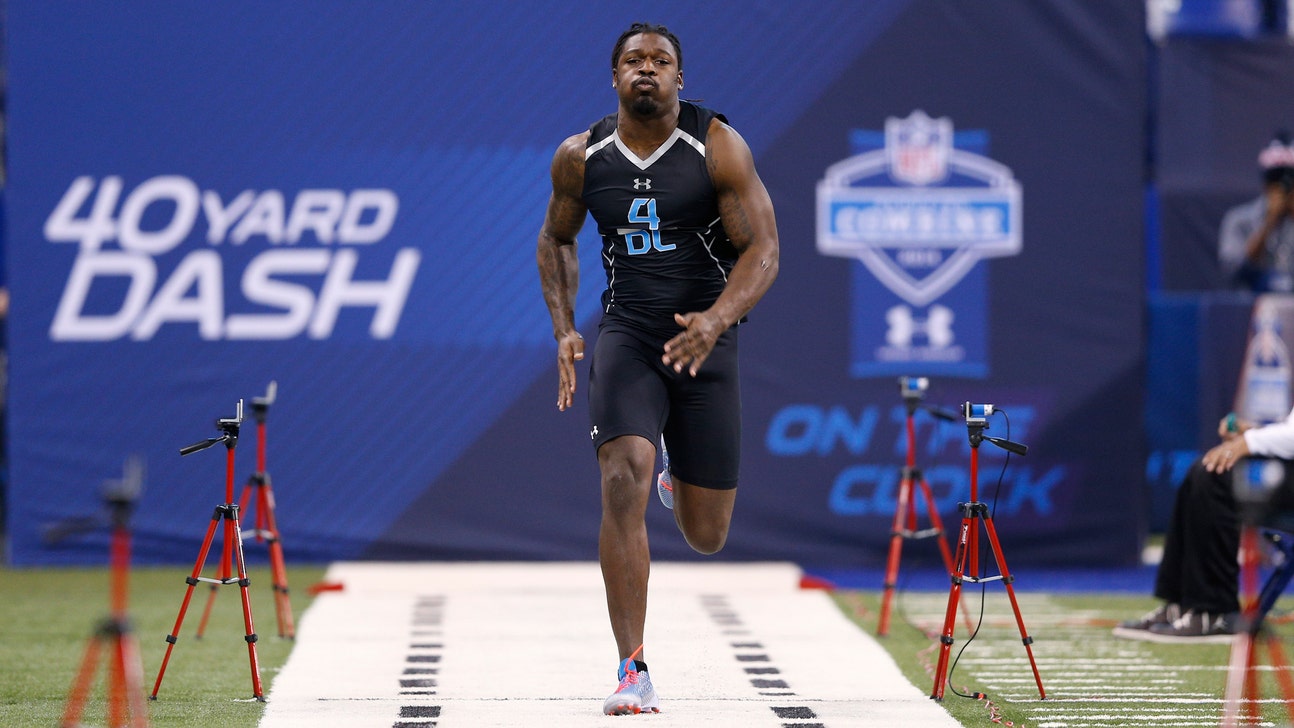 Could Clowney Fall to Browns?
Published
Mar. 15, 2014 10:43 a.m. ET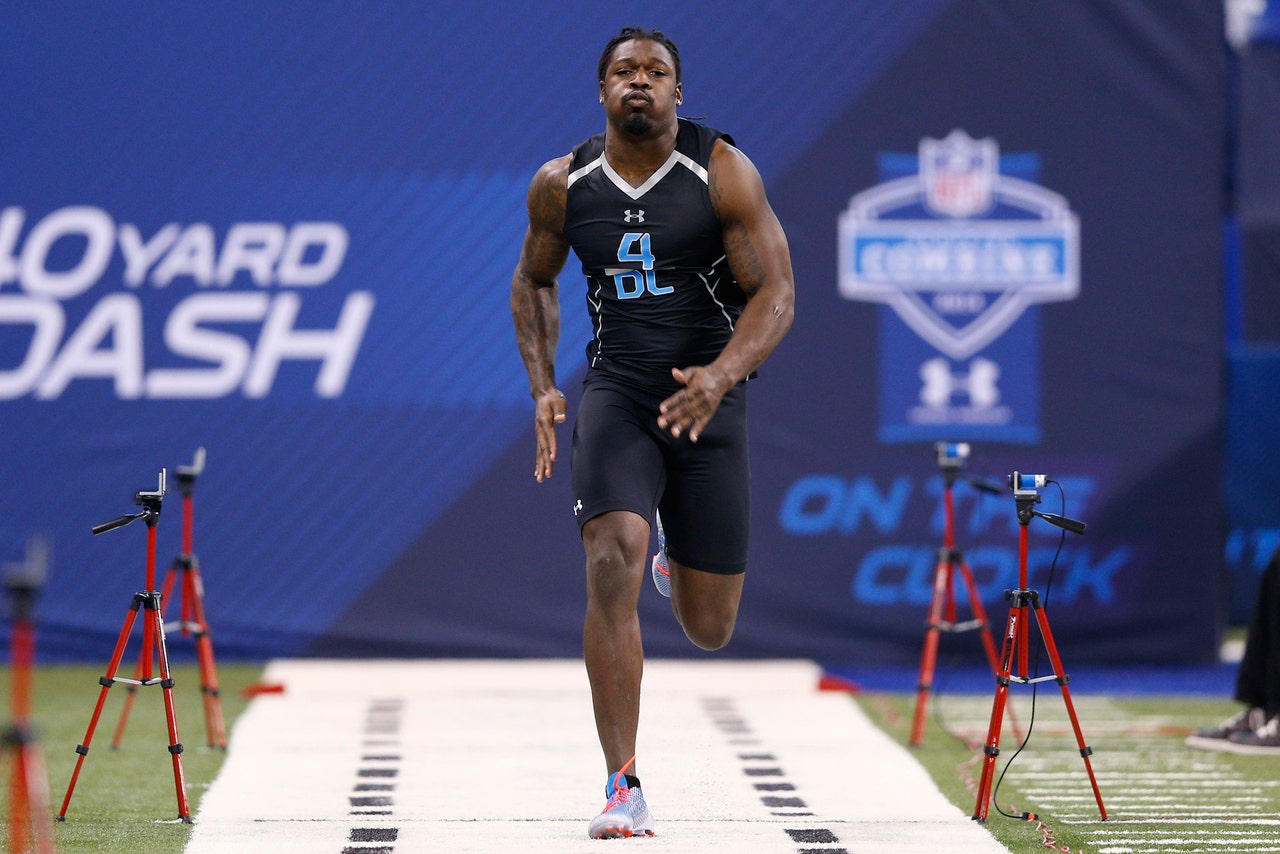 (Over the next several weeks leading up to the NFL Draft, Fox Sports Ohio will take a look at some of the draft prospects that could end up with the Browns. FSO's Fred Greetham was at the NFL Scouting Combine in Indianapolis and will report on many of these top prospects)
The overall consensus of most draft experts is that South Carolina defensive lineman Jadeveon Clowney is the overall most talented player in this year's draft. Many expect him to be taken first overall by the Houston Texans. However, there is some talk that the Texans and other teams ahead of the Browns might draft a quarterback or two and an offensive lineman, thus causing Clowney to be available to the Browns at four.
NFL Network and former NFL GM Charlie Casserly said Clowney is the most talented player coming out this year.
"What you want to do is when you wake up the next morning, feel good that you took the best player in the draft," Casserly said. "The best talent in the draft is Jadeveon Clowney. Guy makes rare plays against the run, rare plays against the pass. Maybe the most talented defensive end I've ever scouted.
"There's a lot of questions to answer, but he's a rare talent at his position."
One of the perceived strengths of the Browns is their defensive line, but GM Ray Farmer said his philosophy is to take the best player available, thus if Clowney is there when the Browns select, he could be the guy.
"I would say that you definitely want to make sure that you're finding the best players," Farmer said. "It's hard to go wrong when you add good players to your football team. People are always going to ask the question as to why did you take so-and-so when you already had this other guy on your roster? I get that, but I think that inevitably when you add good football players you find a way to have success. I think a good example is there (are) teams that they've taken the liberty of not necessarily having the best three-down options but they found guys to play roles that they can utilize and when you do that I think that you have success. So we're going to find guys that can play in a way and do the things that we need them to do order to have success on the field."
Browns coach Mike Pettine agreed.
"We're always looking to add explosive athletes," Pettine said at the combine. "That to me, if you want to be successful in the NFL then you need guys with size and explosion, and he certainly falls into that category."
Clowney (6-6, 249) is a freakish athlete for a player his size. He ran a 4.53 in the 40-yard dash at the NFL Scouting Combine and had everyone's attention with his physique and athleticism.
Clowney said speed is his biggest strength.
"My biggest strength? My speed, of course," he said. "I'm a fast guy, quick, move well. Just my speed. Strength-wise, I am pretty strong also, just need
to work on my pad leverage."
Clowney became virtually a household name among football fans--especially Ohio State fans--when he made 'The Hit' on Michigan running back Vincent Smith in the Outback Bowl after the 2012 season. Clowney made a monster hit for an eight-yard loss, that not only sent Smith's helmet flying, the ball also was dislodged and Clowney picked it up with one hand. The replay was shown over and over on ESPN and other sports programs and has become a YouTube sensation.
"Yeah, coming into the next season after 'The Hit', people were talking about sitting out, all of this, all of that," Clowney said. "A lot of people expected stuff that was impossible, like 10 sacks a game, 30 tackles-for-loss. I knew that wasn't going to happen of course but a lot of people expected it. I just went out there and played my game, hard and physical football like I played my last two years there. We won, like I said, we won, got a high ranking."
In fact, after Clowney's sophomore season his stock was so high, there were rumors he might sit out his junior season and await the NFL Draft after the 2013 season. He had 13 sacks and 23.5 tackles for loss.
However, Clowney said it was never an option to sit out.
"No, I told the guys in the locker room, they are talking that nonsense right now," he said. "They knew I was coming back. The coaches knew I was coming back. They were like, 'Don't worry about it, the media is going to talk.' I said, 'I am going to be ready to play and help the team win.' I said, 'Coach I am going to try to break the sack record this year.' He already knew I was going for that tackle-for-loss record also.
"I was close on all of them going into my junior year. Things didn't go as good as possible but I had a lot of high expectations on myself. I was looking forward to the season. I think I played hard and physical every game."
In 2013, Clowney's statistics were underwhelming, as he had just three sacks and 11.5 tackles for loss. There were some that speculated that he wasn't working as hard as he could. His coach, Steve Spurrier, said his work ethic was 'OK' and many interpreted that as a shot at him. Clowney was asked about the comments at the combine.
"I believe I did work hard," he said. "You pull out any practice tape from last year, you'll see that. That's what I told them. I'll tell everybody that. I will always be working hard. No matter where I end up I am going to work hard and give a team everything I've got."
Rather, Clowney said there were other reasons for having lower numbers.
"Going into last season I had a lot of high expectations of myself," he said. "Things don't always happen like you plan on. I was really trying to break the (career) sack record for us for the next guys coming in.
"There were a lot of ups and downs but we won eleven games, were 11-2, won our bowl game, finished No. 4 in the country for the first time in South Carolina history so I was pretty excited about the season," he said. "I wasn't worried about my stats really. A lot of game changing went on when we played teams. Quick passes, two-on-one, opposite side runs, but that happens. I wasn't really worried about my stats, I just wanted to win."
Clowney's three-year totals in college still showed 47 tackles for loss and 24 sacks.
Clowney wants to be the first player selected in the draft.
"That's one of my goals here, to go No. 1. I came out of high school as the No. 1 player so I want to come out of here as the No. 1 guy."
Clowney said getting a big pay-day as a high draft pick in the NFL won't affect him.
"I believe that once I get to the NFL, it's going to be up on my career," he said. "I just want to be the best, one, of the greatest of all time. The NFL is just the next level, stepping stone in my way.
"Coming out of high school, I said I wanted to be one of the best in college and I think I proved that," he continued. "Going to the NFL, I want to be one of the best in the NFL, go down in history as one of the best, so I have another stepping stone in my way and hopefully take care of business and accomplish that in the NFL."
---