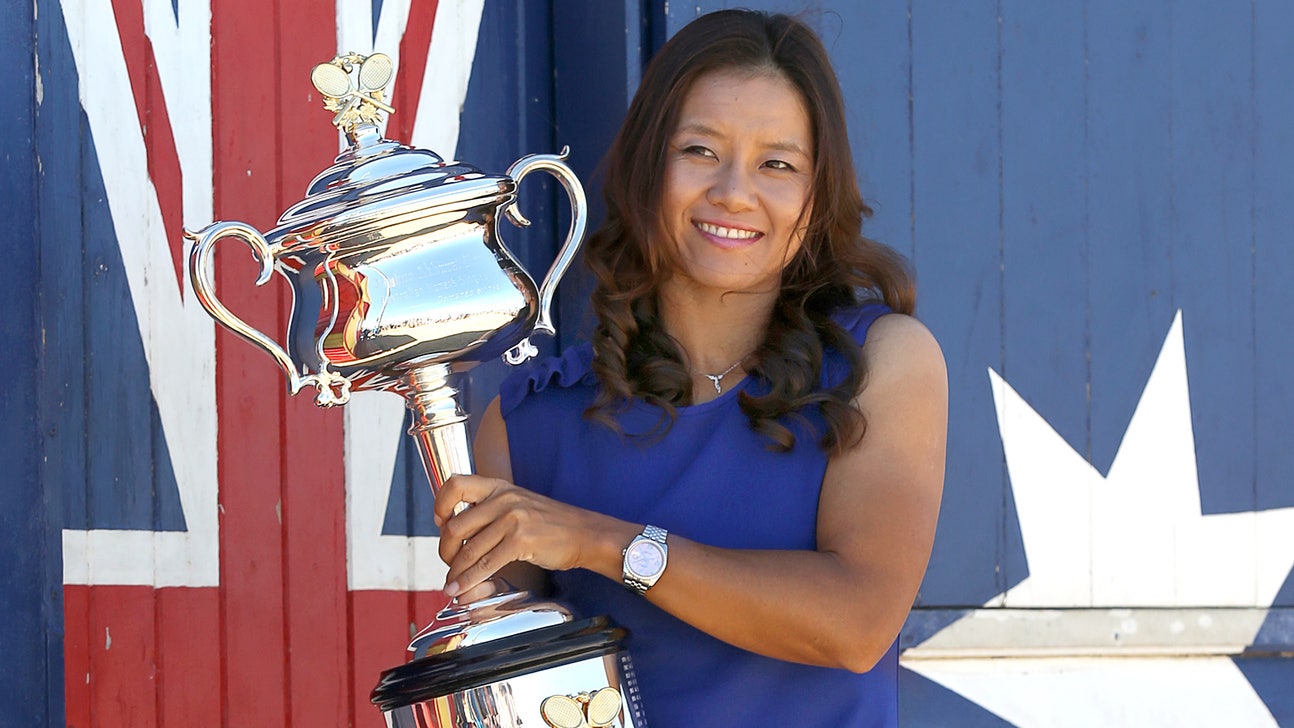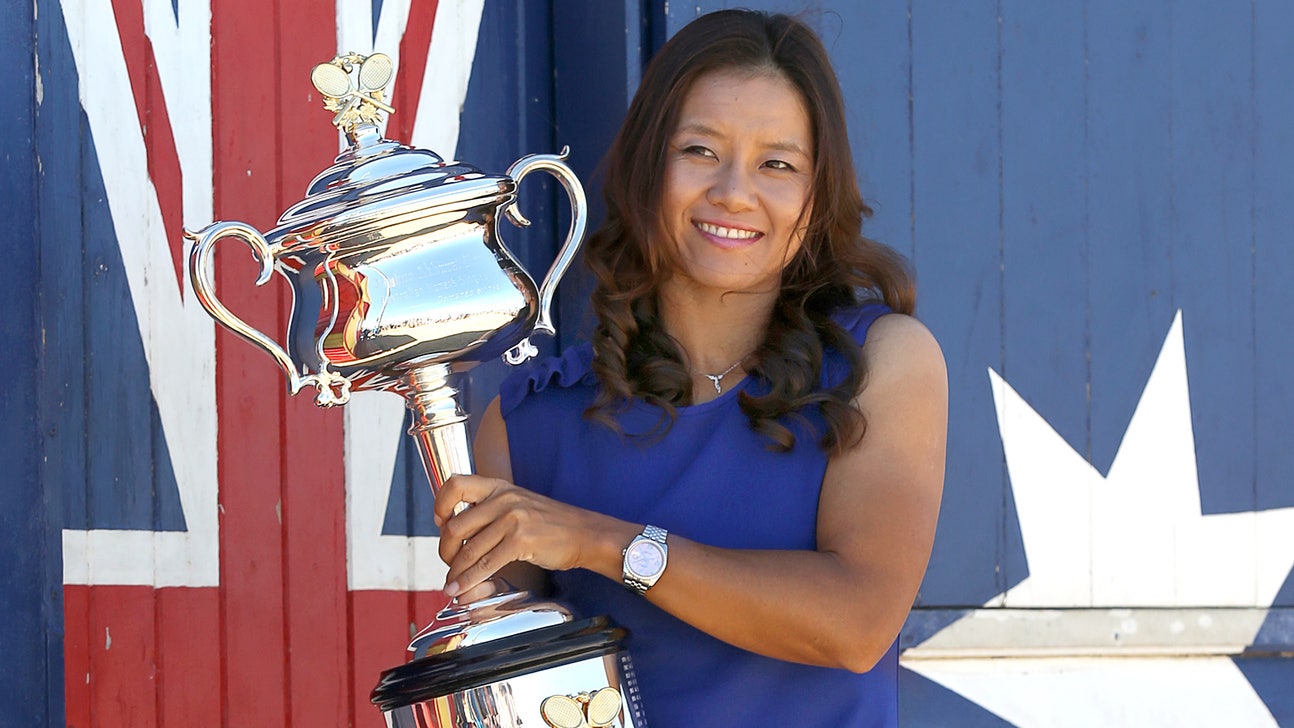 Couch: Li changing how China sees tennis -- and that's important
Published
Jan. 27, 2014 3:41 p.m. ET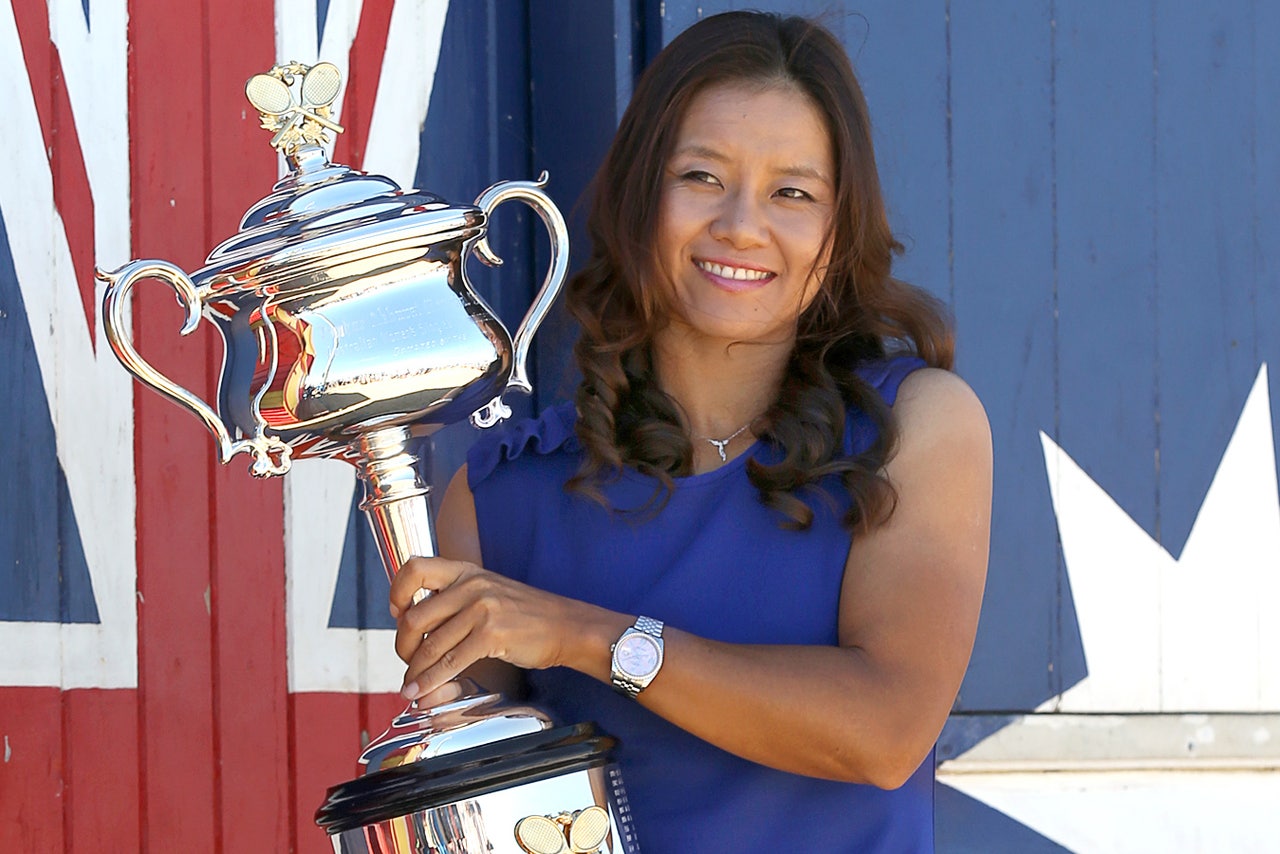 Li Na comes off like a stand-up comic, though you're never quite sure if she's trying to be funny or if it just comes off that way accidentally with her blunt honesty. She speaks her mind.
But she stood on the court Saturday after winning the Australian Open and gave her joking/truths over the p.a., thanking her agent for making "me rich" and then her husband, Shan Jiang, for all he has done.
"Also," she said to Shan, "you are so lucky (to) find me."
Tennis was so lucky to find her, and was lucky to still have her Saturday. The U.S. mainstream sports fan doesn't even know who Li is, but she is women's tennis' greatest selling point. She might be the most important person in the women's game and is definitely the most important one not named Williams.
Li is the only Chinese player ever to win a major. Now she has won two, beating Dominika Cibulkova 7-6 (3), 6-0 just nine months after considering retirement rather than continuing to do endure heavy criticism from Chinese media over her falling results.
Her coach talked her into sticking around another month just to see how things went at last year's Wimbledon. They went well, so she hung around for the U.S. Open. That's how close tennis was to losing her.
I can't wait to see what the TV ratings were for Saturday's match. Think worldwide. Think hundreds of millions. Think: Super Bowl-like.
When Li won the 2011 French Open, 116 million people watched in China. A week later, 106 million watched the Super Bowl in the United States. I know it sounds as if a punchline is coming. There are a lot more people in China than in the U.S.
But with so many sports looking to find a way to crack China, seeing it as an under-tapped massive population with a strong economy, tennis has already been trying to ride Li's success since 2011. It was trying before that, too, without much luck.
But now, tournaments are moving to Asia, and the women's tour will even hold its year-end championship in Singapore. Meanwhile, Li has more than 20 million followers on a Chinese social media account. And numbers vary on this, but the China Tennis Association said in 2011 that 30 million Chinese were regular tennis players, up from just two million six years earlier.
The truth is, tennis needs to add a fifth major and put it somewhere in China. It's not that easy for the NBA to just drop a team in Beijing and travel for games against Cleveland and Detroit. Tennis has built-in advantages as an international sport.
It might have found a frontier. Li took the sport there.
On Saturday? Well, nothing in sport sells like compelling competition.
That's not what we got. This wasn't much of a match. Both players were too nervous in the first set, and Li couldn't figure out how to get her forehand onto the court. In the second set, she calmed down, crushed backhands and rolled. She has the best backhand in women's tennis and will now move up to No. 3 in the rankings.
So the day was a big victory for tennis. A dream day.
It was a big day for women's sports in general, too. It might have something to do with having a daughter, but I tend to look at these tennis major finals as rare opportunities for women's sports.
Tennis is the one women's sport that has made it to the mainstream regularly, not just in Olympic years. There are four BIG days a year in tennis, four spotlight moments for women's sport.
I took criticism after the Wimbledon final last year for calling it a lost moment. Here's the proof I was right: Ask 10 non-tennis sports-fan friends if they remember which woman won Wimbledon last year. If you're in the U.S., a high-spending sports market, you'll find the number of correct answers to be somewhere in the range of...
Zero.
It was Marion Bartoli. She beat Sabine Lisicki, who had beaten Serena Williams earlier in the tournament. Lisicki fell apart in the match. Bartoli plays an unorthodox style that isn't fluid or pleasant to watch. And on top of that, she doesn't have supermodel looks, which -- being honest -- is one thing that can sell in the U.S. That's not fair, but it's fact.
Bartoli was a great personal story of individuality. She had always done everything her way. She fought the tennis federation in her own country, France, over the right to choose her coach. She fought with her father publicly. And no tennis academy today would have even allowed her to keep those awkward strokes when she was growing up. Yet there she was, using them to win Wimbledon.
So her message was a great one. It also was one that didn't sell, not in the U.S. anyway. And then Bartoli retired.
On Saturday, even without a high level of play, that Li-Cibulkova match sold BIG.
Li is also a lesson in individuality, by the way. She fought the Chinese federation, which was insisting on telling her who her coach would be and what her practice and travel schedule would be. It also took 60 percent of her earnings.
It was crushing her. And if that had continued, who knows if Li would have reached the heights she has gotten to? She fought back and won. At the 2011 French, she had her own coach, her own schedule. She had taken control of herself. And she said China had agreed to take only 12 percent of her earnings.
At the 2011 Australian Open -- before Li won her first major -- I talked to a female reporter from China whom I sat next to every day. I asked how her country saw tennis and why it didn't draw crowds.
"It depends on what tournament," she told me. "They like (Roger) Federer, (Rafael) Nadal, the men's tournaments. With the women, they think it is about short skirts."
I suspect it's more than that now. Li represents how the next generation in China, too, appeals to younger people. She is a strong, young woman who goes her own way, has tattoos and speaks her mind.
And now, two major championships.
She's rich. And we were lucky to find her.
---