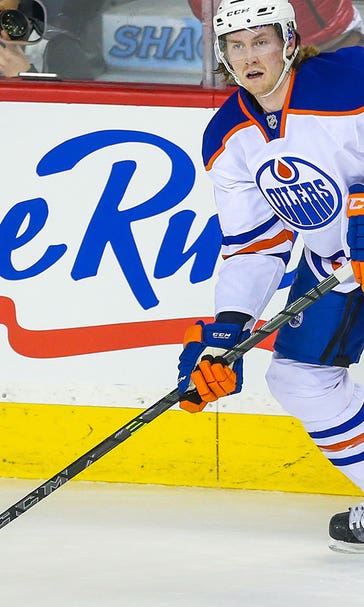 Cost for defensemen rises as trade deadline approaches
February 26, 2015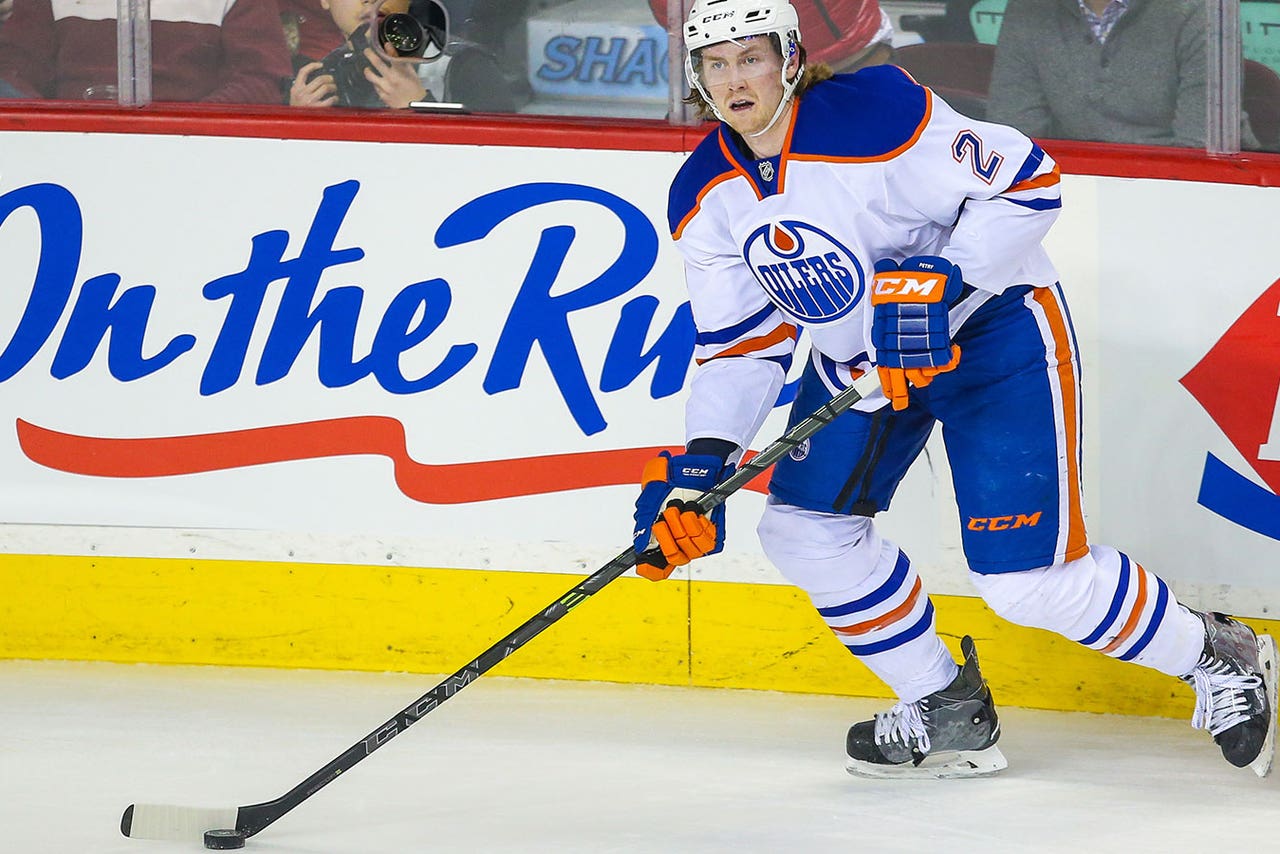 While the Red Wings prepare to take on a desperate San Jose team struggling to make the playoffs, the price is rising on defensemen available in the trade market after a flurry of activity in the past few days.
But the news isn't all bad for Detroit. Kyle Quincey, who anchors the team's most reliable defense pairing with Danny Dekeyser, was cleared to skate again and can play when he feels he's ready. He'll have surgery after the season to remove bone fragments in his foot. And goaltender Jonas Gustavsson might have given Holland another chip to play in trade talks after a sterling performance Tuesday at Los Angeles.
In the fifth game of a brutal six-game road trip, the Wings face off at 10:30 p.m. tonight (Fox Sports Detroit) with the Sharks, who have been enjoying what they termed a late-season mini-camp during a break in the schedule following their outdoor loss, 2-1, to Los Angeles on Saturday. San Jose is two points back of Calgary, which holds the second wildcard spot in the Western Conference.
The Wings, meantime, are trying to avoid a third straight loss (and second straight in regulation -- something they've avoided all season long) after a 1-0 defeat to the defending champion Kings. Gustavsson, who hadn't started since Nov. 5 after missing more than two months with a separated shoulder, stopped 26 shots. The only puck that eluded him was a deflected point shot through traffic on a Kings power play.
"Gus plays well all the time. He just doesn't play because he's been injured so much," coach Mike Babcock said after Tuesday's loss. "I think he gives us a chance most nights."
The performance arguably raised Gustavsson's stock as trade bait, and with Petr Mrazek proving he's more than capable of a prime-time role in the NHL, it might be tempting. There are teams looking for veteran goaltending help, but those teams might not have the right-shot defenseman some -- notably Babcock -- feel the Wings need.
Injuries have plagued Gustavsson throughout his career, which could scare off some teams, and general manager Ken Holland is mindful of the 16-5-4 record Gustavsson compiled last season, when he won some huge games to get the Wings into the playoffs for the 23rd straight year.
As Monday's 3 p.m. trade deadline approaches, the price to acquire Jeff Petry -- a talented, right-shot defenseman whose contract with Edmonton expires after the season -- went up considerably when the Kings gave up a first-round pick and a top prospect to acquire Andrej Sekera from the Carolina Hurricanes.
That left Oilers GM Craig MacTavish thinking he might be able to get a similar package for Petry, the son of former Tigers pitching great Dan Petry. Jeff grew up in Ann Arbor and played at Michigan State. Though he's struggled with a bad Edmonton team, some feel he would be a good fit -- and all that potential would blossom -- on a young, fast Detroit team.
Petry is probably the best defenseman available behind Arizona's Zbynek Michalek, another player the Wings have scouted extensively. He, too, is an unrestricted free agent, and Holland has been adamant in saying he won't mortgage the club's future for a player who might be in Detroit for only a few months.
Nor is Holland willing to part with top prospects -- such as Dylan Larkin and Anthony Mantha -- or emerging stars -- such as Gustav Nyquist, Tomas Tatar or Riley Sheahan. All those names have come up often as the Wings have sought trade partners.
Before the Sekera trade to the Kings, Petry and Michalek were figured to be available for a second-round pick and second-tier prospect. The Oilers would covet any of Detroit's young defensemen -- particularly Xavier Ouellet and Alexey Marchenko, both of whom showed considerable upsides in auditions with the Wings this season, or Ryan Sproul -- in a package with a high draft pick for Petry.
That's an awfully high price to pay for a defenseman who might not be that much of an improvement over any of those young defensemen. But at this time of year, teams that feel like they have a chance for a serious playoff run tend to overpay. And with Montreal, Tampa Bay, Pittsburgh, Washington, Anaheim and St. Louis all looking to add a defenseman, the price is likely to go higher than Holland is prepared to pay.
---