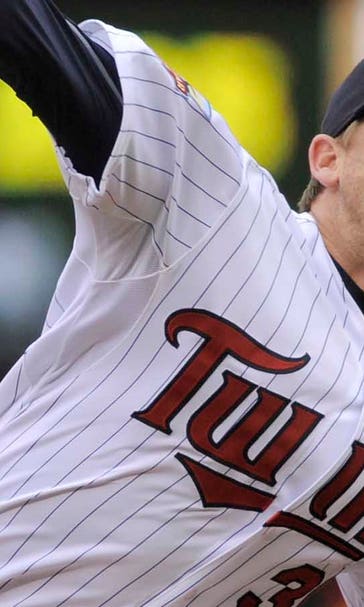 Correia's quality start completes solid weekend for Twins rotation
BY foxsports • April 13, 2014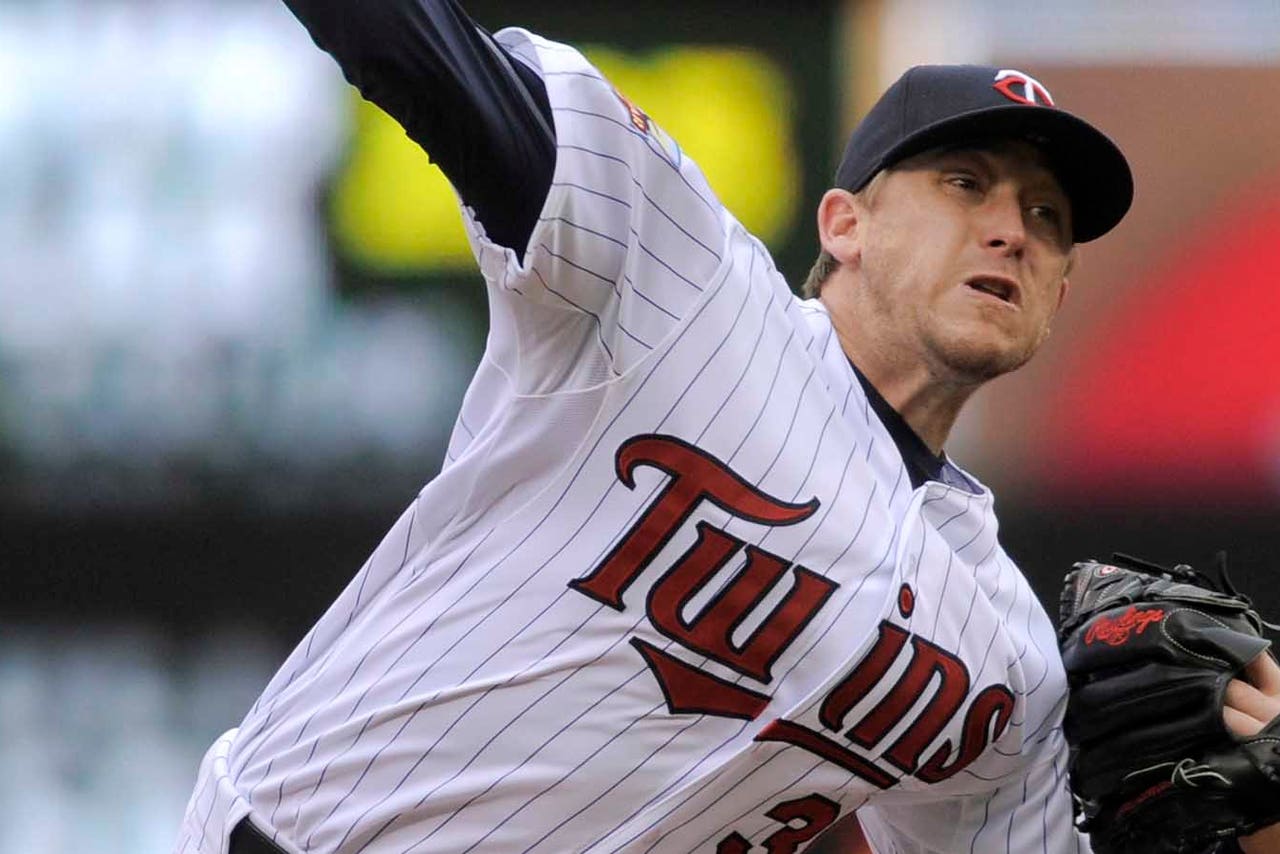 MINNEAPOLIS -- Entering the weekend, the Minnesota Twins dropped to 3-6 following a three-game sweep at the hands of the Oakland Athletics. Poor starting pitching was one of the biggest flaws during that series.
Three days later, the Twins are back at .500 with a three-game sweep of the visiting Kansas City Royals -- and Minnesota has its starting pitching to thank.
Right-hander Kevin Correia built off the performances that Kyle Gibson and Ricky Nolasco put together earlier in the weekend when both pitched deep into Twins victories. While Correia didn't get the win Sunday, he pitched well enough to keep Minnesota in the game. The end result was a 4-3 Twins win on the heels of another solid performance from the rotation.
"We got our pitching going. Those past three games, what they've done is exceptional against a good hitting ball team," said Twins second baseman Brian Dozier.
Correia cruised through most of Sunday's game, but he ran into a bit of trouble in the third inning. With the game still scoreless, Correia committed a throwing error that allowed Royals center fielder Lorenzo Cain to advance to third. Alcides Escobar bunted to Correia, whose throw to first base went into right field. Cain wasn't able to score on the play, and Correia eventually escaped the inning unharmed.
In a game where every run seemed magnified, Correia's ability to avoid falling behind earlier proved to be crucial.
"It was big. It was a close game. It was kind of, who's going to score first?" Correia said. "It very easily could have been one run or two runs that was going to be the outcome of the game, so it was big in a close game like that to limit as many runs as possible."
Correia finished the seventh inning without allowing a run and had a low pitch count as he entered the eighth. But he walked leadoff hitter Mike Moustakas on four pitches and followed that up with a base hit to Cain. After Escobar bunted for a hit to third baseman Trevor Plouffe, a throwing error by Plouffe allowed Moustakas to score.
That was the end of the day for Correia, who appeared poised to get through eight innings before the inning began. Still, he got deep enough into the game to preserve the bullpen and followed the leads of Gibson and Nolasco earlier this weekend by keeping the damage to a minimum.
"I think subconsciously, you see guys starting to throw the ball well, it helps you throw the ball well," Correia said. "If you're watching positive results, they're more likely to happen for you. That's a good offensive team over there, and we shut them down the first two games. It's hard to shut a team down three times in a row like that. I knew they were going to hit a couple balls hard but I just wanted to keep us in the game and give us a chance to win."
In Friday's 10-1 win over the Royals, Gibson went 6 1/3 innings and became the first Twins starter this season to pitch into the seventh inning. Nolasco one-upped him the following day as he allowed just one run on five hits in eight innings of work, easily the best start of the year so far for Minnesota.
Correia gave the Twins their third quality start of the weekend by allowing three runs on six hits in seven-plus innings. Minnesota's hitters have in turn fed off of what the starting pitching has been able to do -- a change of pace from last year, when the starters struggled to go deep into games and the offense often found itself in a deep hole.
"I hate to keep bringing up last year, but falling behind early in games last year, that was a huge thing," said Dozier, who scored what proved to be the winning run in the bottom of the eighth inning. "It's not just tough to come back. You start being shut down on the bases, not being as aggressive at the plate. You're trying to take more pitches because you just came off a bad, long inning. The first five innings were huge.
"With Gibby, Nolasco, and today you saw what Correia did, a pretty good hitting ball team and they shut them down this weekend."
Minnesota's starting rotation boasted the worst ERA in all of baseball last season and also pitched the fewest innings of any major league staff. That's why addressing the starting pitching was such a point of emphasis for the Twins' front office, and they went out and signed Nolasco and Phil Hughes this offseason.
After struggling a bit out of the gates to begin the 2014 season, Minnesota's rotation showed signs this weekend that things are heading in the right direction.
"It has to be a competition among starters to get deep in the game and give your offense a chance to score some runs for you. That's kind of what we're hoping for," said Twins manager Ron Gardenhire. "The last three ball games, they've all went deep and given us that opportunity. That's what we were looking for."
Follow Tyler Mason on Twitter
---