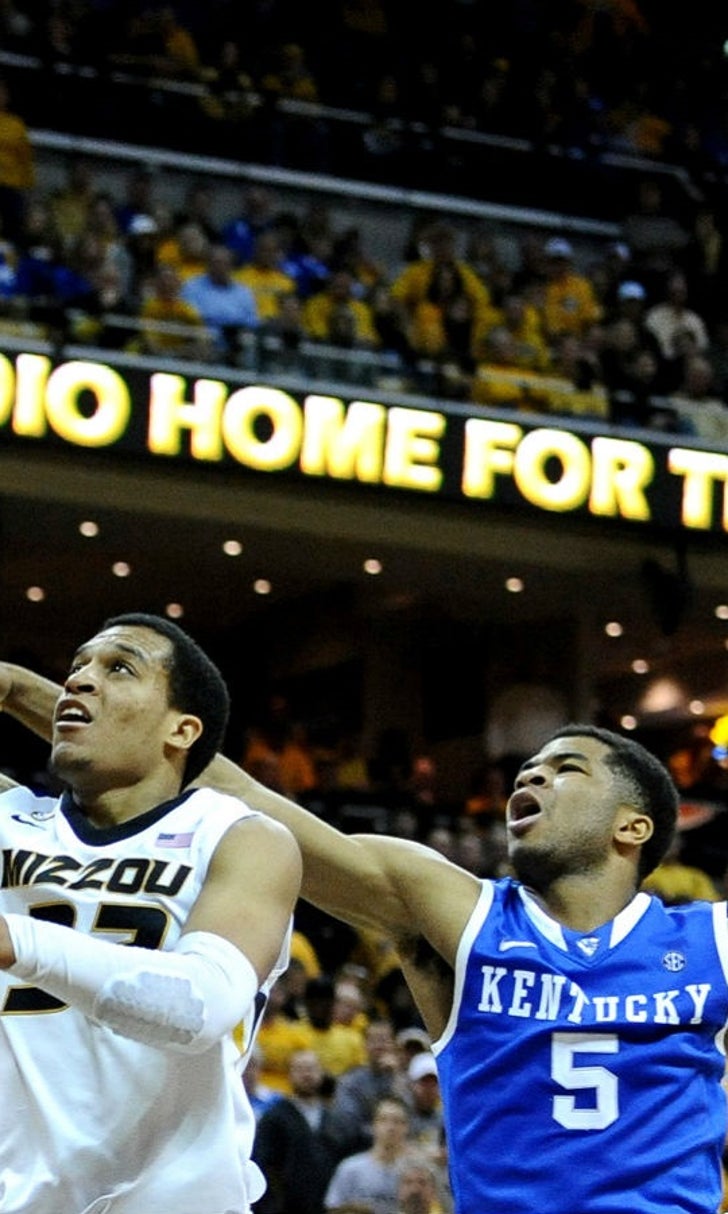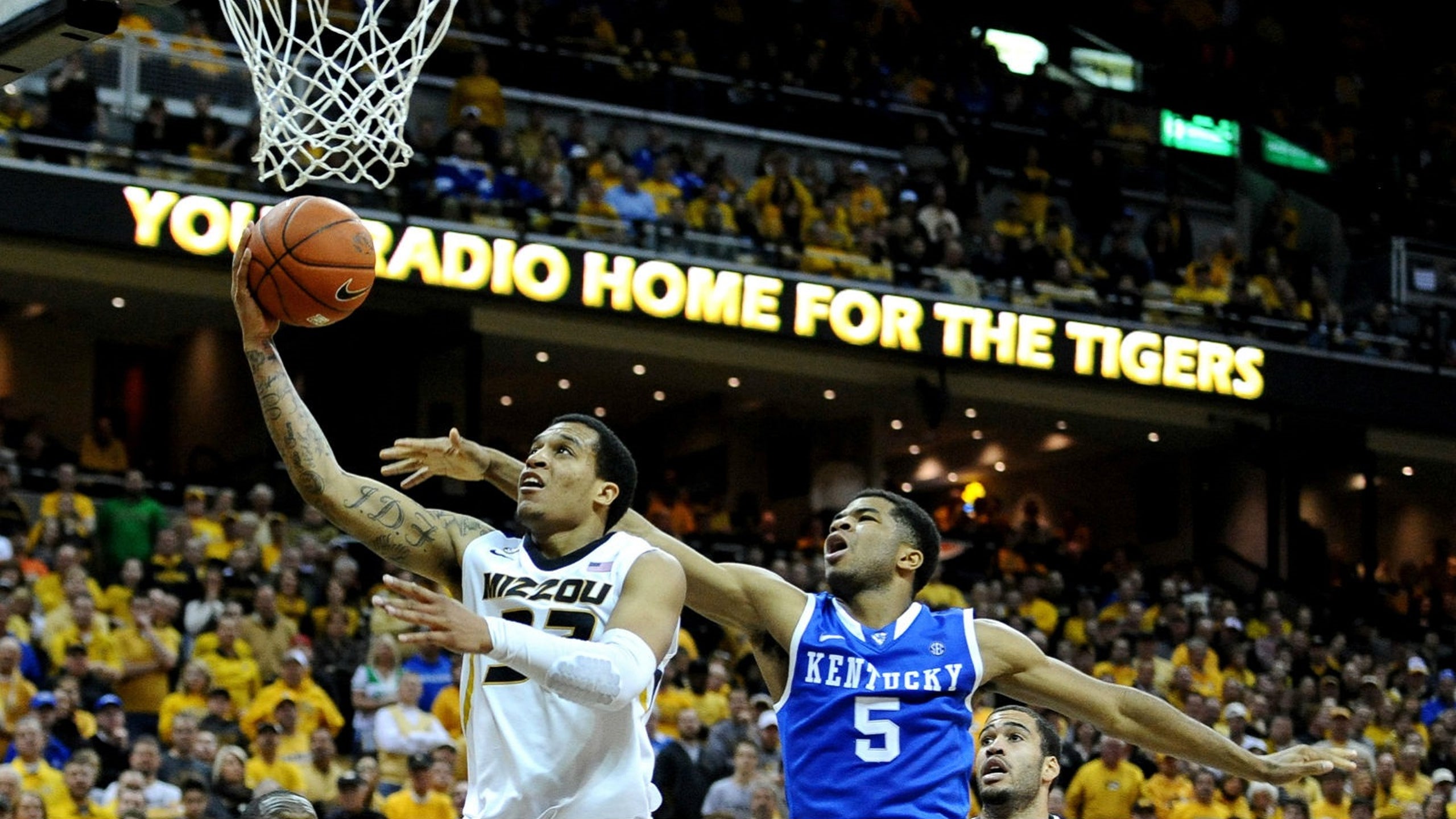 Combined best efforts of Clarkson, Brown help Tigers avoid blowout by Kentucky
BY foxsports • February 1, 2014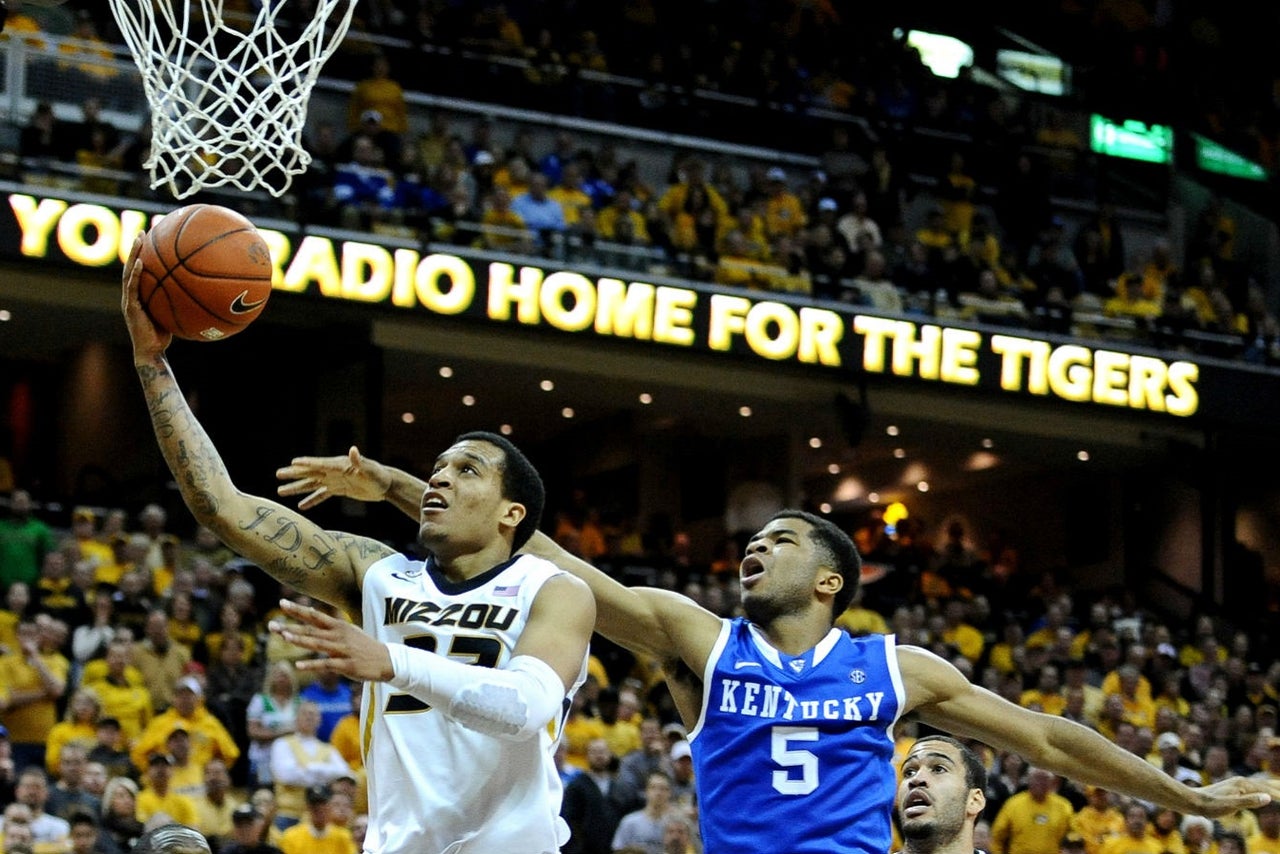 COLUMBIA, Mo. -- You can point to any number of reasons for Missouri's 84-79 loss to Kentucky on Saturday afternoon.
Two of the most important Tigers, Earnest Ross and Johnathan Williams III, were saddled with foul trouble early and never really allowed to get in the flow of the game.
The home-crowd advantage did not materialize as it should have. Inclement weather helped limit the crowd at Mizzou Arena to 11,742 and, though the student section gave it the old college try, the fact that Kentucky took the lead for good just 1:41 into the game stifled the enthusiasm.
And in the broken-record category, Mizzou's front line was even less productive than usual. Ryan Rosburg and Co. combined for all of three points, on 1-of-6 shooting, and just 12 of Missouri's 29 rebounds.
Still, the No. 1 reason the Tigers (16-5, 4-4) could not make it three straight wins for the first time since mid-December was simple: The young Wildcats were too talented.
When you face a roster stocked with players who will "play for pay," as Tigers coach Frank Haith put it, stopping all of them is as challenging as walking on ice (as many learned from first-hand experience in the parking lots).
Kentucky (16-5, 6-2) became the first team this season to make half its shots against the Tigers, finishing at 53.6. The Wildcats also were the Tigers' first foe to make more than half their 3-pointers, going 8 for 14.
"Our defense let us down a little," Haith said.
But not because of a lack of effort.
"I was proud of how hard we competed," Haith said. "But you can still compete but you're going to play teams that compete just as hard. Kentucky fought as hard as they've fought all year. They were very, very aggressive."
The Wildcats indeed played with more spring in their step coming off an 82-80 loss at LSU after which Kentucky coach John Calipari criticized his players' intensity. That loss led to a players-only meeting that has been the subject of much discussion in the Bluegrass State.
The subject of the session: "Strive for more energy in the game," Young said. "That's what coach has been getting on us about in practice a lot, too. It carried over into the game."
"Everybody came in with a better focus," Randle added.
Impressively for such a young team, the Wildcats were able to hold off the home team when the Tigers made their run in the second half. Kentucky went up by 16 with 14:32 left and never let the Tigers catch up. That the Wildcats allowed Missouri to close within three points was not because they let up in any way.
It was because Tigers guard Jabari Brown, with some help from backcourt mate Jordan Clarkson, put his team on his back and made some incredible plays. Brown scored 22 of his career-high 33 points in the second half, including four on a 3-point shot that he drilled from about 30 feet and was fouled.
And that wasn't even his most impressive bucket. That came when Brown drove through Kentucky's defense and threw down a right-handed slam over the 6-9 Randle.
In the first half, Brown drove at Randle and missed the shot but drew plenty of contact, enough that Haith became incensed enough to draw a technical foul, believed to be his first as the Tigers coach.
"There was a lot of contact but everything ain't going to get called," Brown said.
Said Randle, tongue in cheek: "I didn't touch him."
Clarkson scored 14 in each half to finish with his second-highest output of the season. In the first half, he relied on his outside shooting. In the second, he went end-to-end repeatedly and beat the Kentucky defense with right-handed finishes. He finished 11 for 17 from the field, while Brown was 10 for 17. No other Tigers player scored more than Ross' eight.
Although the Tigers never had the ball with a chance to tie late, they were within three with 52 seconds to go. But Missouri chose not to foul and the Wildcats burned the 35-second clock to its final seconds. Aaron Harrison beat Brown on a baseline drive and made a reverse layup to give Kentucky a five-point lead with 19 seconds left.
"That one's killing me now," Brown said.
Calipari said he pulled the Tigers' tandem aside after the game and gave them a message.  
"You both are special," he told them.
No doubt, the 6-5 juniors are playing like they also will be playing for pay someday, perhaps sooner than later. But on this day, two wasn't enough to take down a team with a roster full of future pros.
You can follow Stan McNeal on Twitter @stanmcneal or email him at stanmcneal@gmail.com.
---