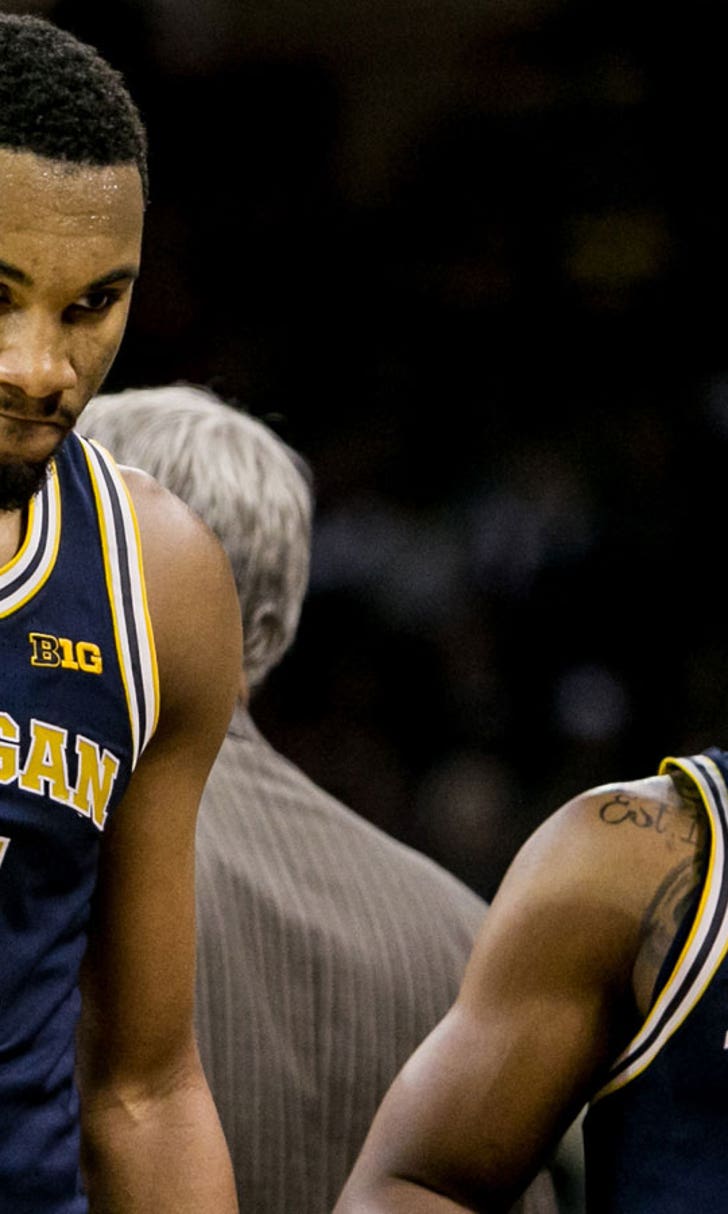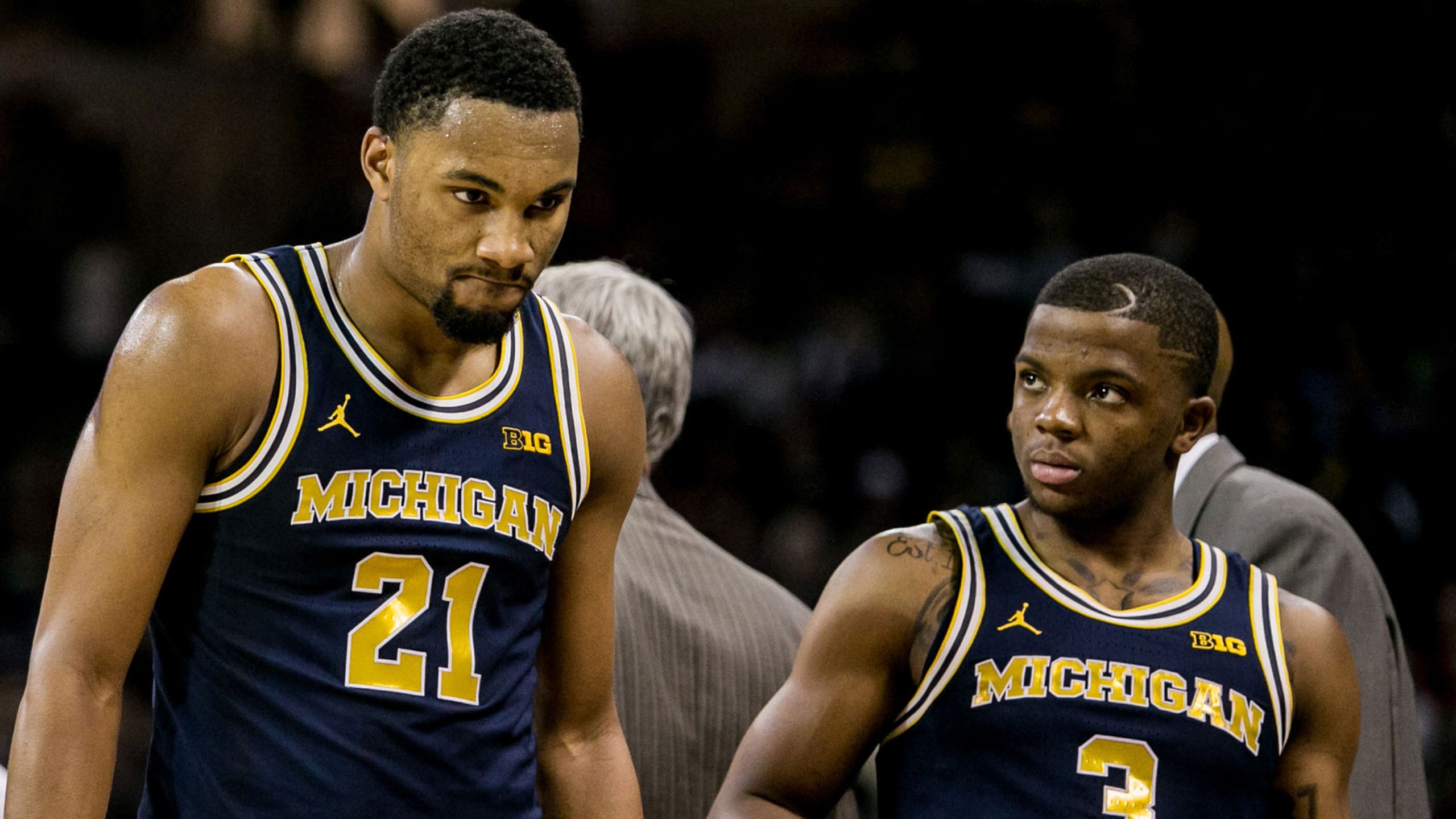 Cold-shooting Michigan routed by South Carolina
BY foxsports • November 23, 2016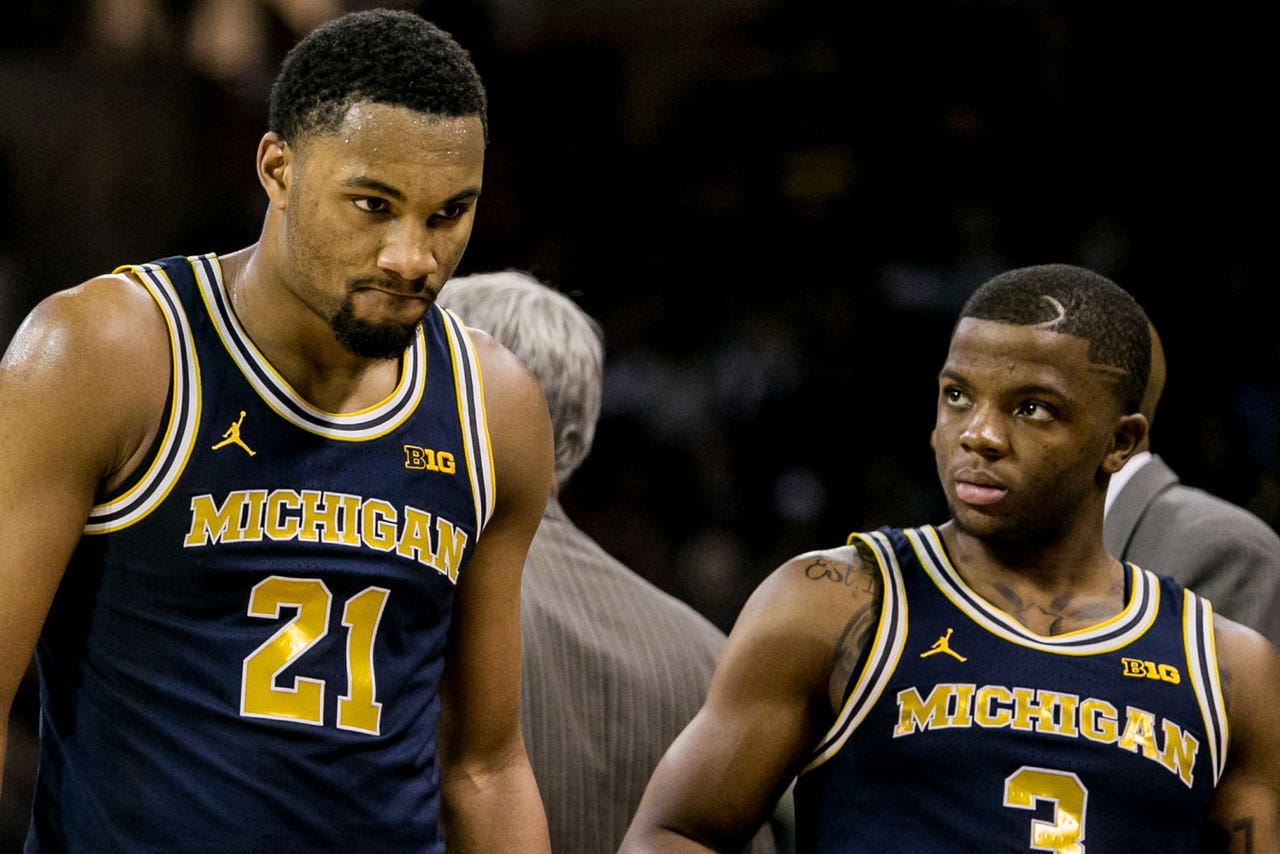 COLUMBIA, S.C. (AP) -- Michigan coach John Beilein turned to his staff on the bench with a puzzled look.
"Have we scored a basket this half?" he asked.
No, Coach, not against South Carolina's solid defense.
Sindarius Thornwell had 21 points and 10 rebounds and the Gamecocks held No. 25 Michigan to its lowest shooting performance in six years in a 61-46 victory Wednesday night.
The Gamecocks improved to 5-0 for a second straight season and knocked off their first ranked opponent since an 81-78 win at No. 8 Texas A&M last February. South Carolina got a big assist in this one from Michigan's awful outside touch -- it finished 10 of 52 (19.6 percent) for its worst shooting percentage in six years.
"It was one of those nights where we couldn't buy a basket," Michigan guard Derrick Walton Jr. said.
The Wolverines scored more points from the free throw line, 24, than the field. They hit just two of 26 attempts from behind the arc.
It was the first time the Wolverines (4-1) hadn't reached 50 points since scoring 42 in a loss to Eastern Michigan on Dec. 9, 2014.
Beilein thought South Carolina's size and its defensive style threw off his team's shooting.
"I don't think we were wide open" on most misses, he said.
South Carolina took control with a 22-12 run to start the second half and the Gamecocks were never tested as Michigan kept missing.
Zak Irvin, Michigan's leading scorer, was just 2 of 13 from the field for five points. He fouled out with 5:33 to go. Walton led the Wolverines with 15 points on 3-of-14 shooting.
Duane Notice added 13 points for the Gamecocks.
Thornwell wasn't worried about what a win over Michigan might mean for the Gamecocks, who started 15-0 last season, won 24 games in the regular season yet were left out of the NCAA Tournament last March.
"We don't play a game, we play a season," Thornwell said. "We have a long way to go."
THE BIG PICTURE
Michigan: The Wolverines are in the bottom half of Big Ten shooting teams early on and it was easy to see why against South Carolina. Michigan was just 6 of 24 from the field in the opening half, including an ice cold 1 of 12 from behind the arc. If it weren't for its talent for drawing fouls (Michigan made 14 first-half free throws), the Wolverines would have been in a deep, deep hole. Michigan will have to find a more consistent touch if it hopes to make a mark in conference play.
South Carolina: The Gamecocks' young players -- there were four freshmen and a sophomore who saw first-half action -- were aggressive on defense, maybe a bit too aggressive in the first half. South Carolina was whistled for 11 fouls, putting Michigan's accurate free throw shooters on the line. At one point, Gamecocks coach Frank Martin screamed, "Why?" at PJ Dozier after his silly foul following his missed shot.
POLL IMPLICATIONS
Michigan's stay in the poll will end come Monday. This is the sort of victory that typically gets a team like South Carolina notice from the voters. But if the Gamecocks don't follow it up with a win against Syracuse on Saturday, they'll also probably have to wait to make the poll.
CELL PHONE ISSUES
Martin, known for his in-game death glares at players and officials, was beginning his postgame remarks when a cellphone rang. He shot a quick stare in that direction, then smiled. "It's OK, I'm in a good mood," he said.
UP NEXT
Michigan starts a four-game home stand with Mount St. Mary's on Saturday night.
South Carolina takes on its second-straight ranked opponent when it plays No. 18 Syracuse on Saturday in Brooklyn, New York.
---