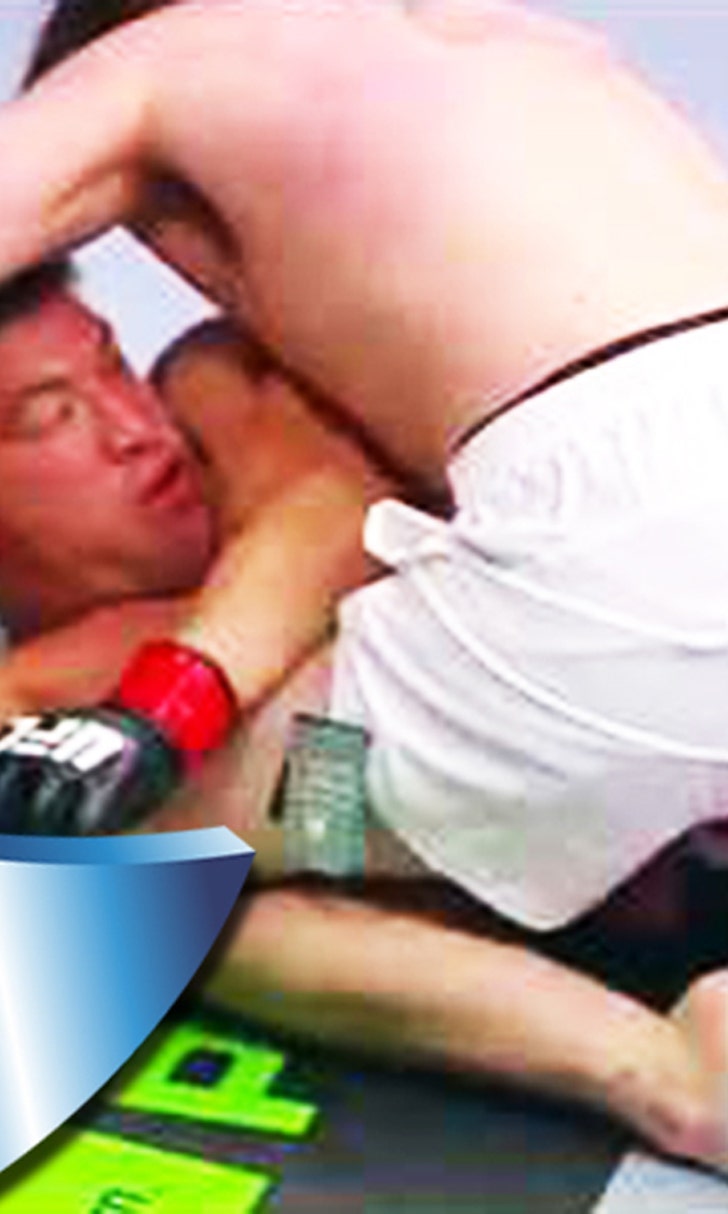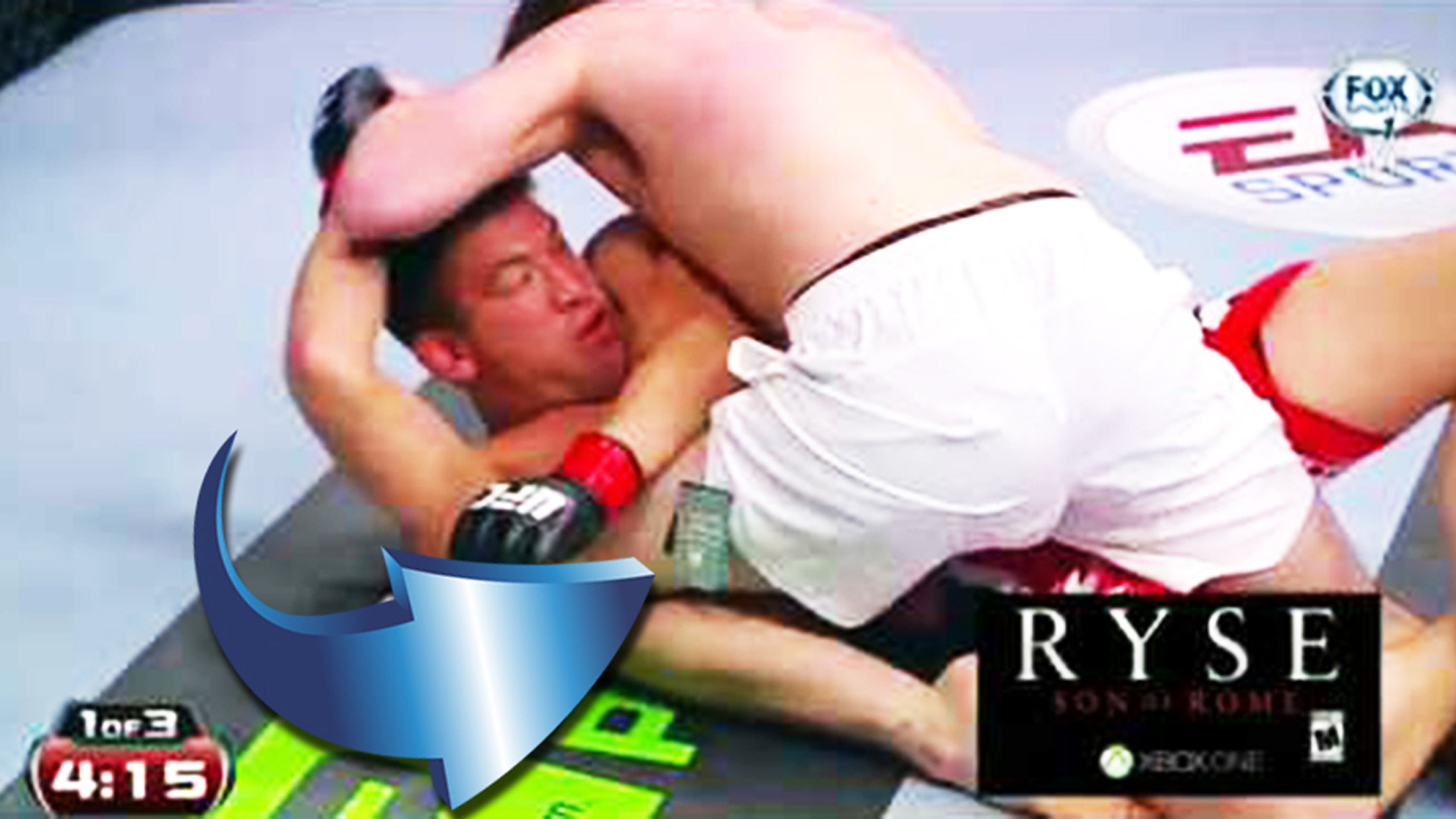 Cody McKenzie fought with tags still on his shorts
BY foxsports • December 14, 2013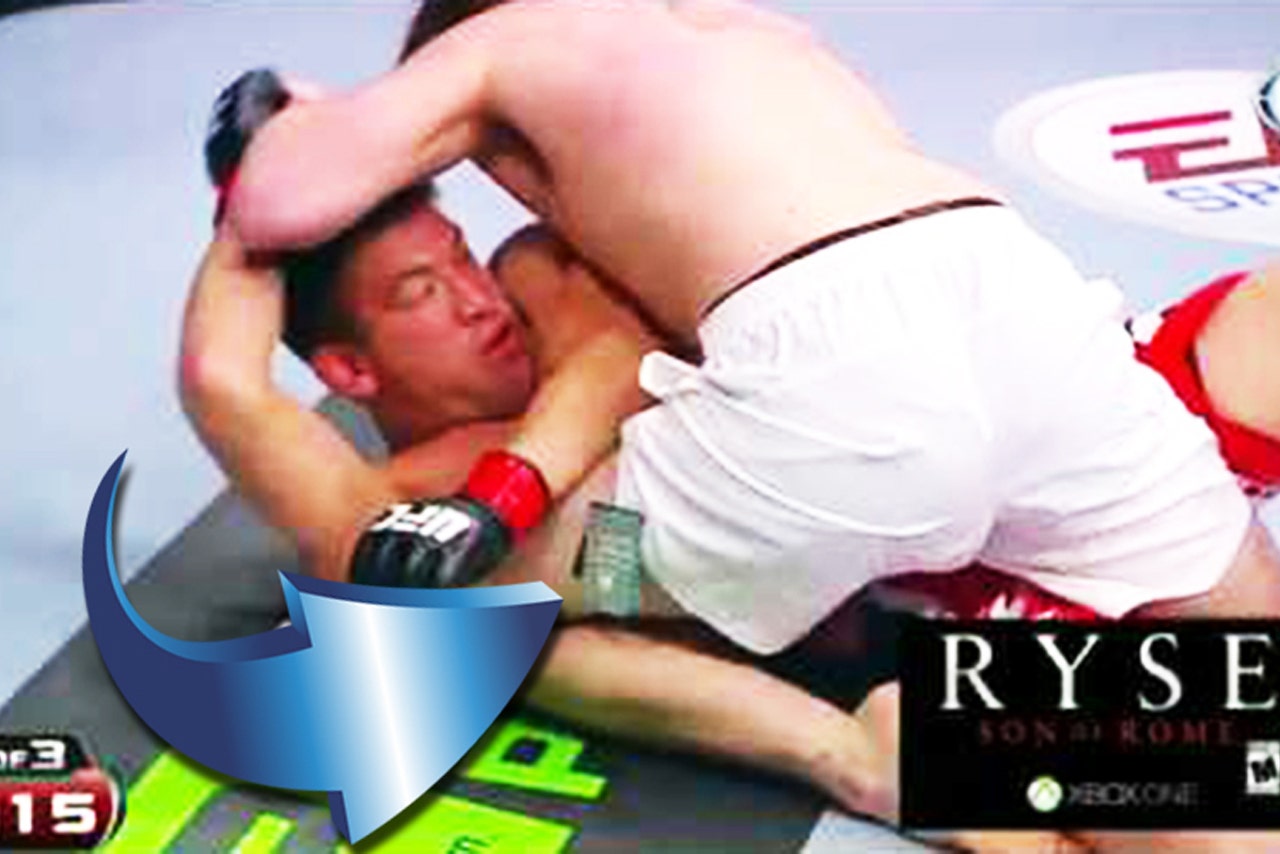 Cody McKenzie has given new meaning to being tagged in a UFC fight.
The submission specialist didn't seem to have any sponsors for his bout Saturday night with Sam Stout at UFC On FOX in Sacramento. Actually, it looked like he just grabbed some Nike shorts from K-Mart en route to Sleep Train Arena -- because the tags were still on them.
Now, don't get us wrong. We've all been there. You know, out somewhere rocking some new duds, thinking we're looking all hot. And then one of our boys breaks the humiliating news: "Your shirt still has the tag on it, bro."
That's so embarrassing. Mortifying. But -- who are we kidding? -- this is so much worse. Referee Herb Dean played the part of the guy breaking the bad news, ripping off the tags. Did we mention the shorts also had pockets? POCKETS. Mr. McKenzie, it's time to fire all your cornermen.
"I saw Herb Dean rip off the price tag on his shorts, but I didn't notice he had pockets," Stout said afterward. "Cody does everything a bit different."
The dude is fighting in front of tens of thousands of people in the arena and potentially millions more on FOX Sports 1. No matter what happens in the main event, McKenzie will be one of the (hilarious) talking points of UFC On FOX: Johnson vs. Benavidez 2. This is one of the biggest fails of 2013 and it is glorious.
But, in all seriousness, Cody -- if you're going to be doing this whole MMA fighting thing for a living, it would be kind of cool to prepare a little better. We're sure you're busting it in the gym every day. But, let's face it, no one will care if you win in spectacular fashion if there's a tag hanging from your shorts.
Oh, by the way, Stout won by unanimous decision. And no one will remember it.
---
---