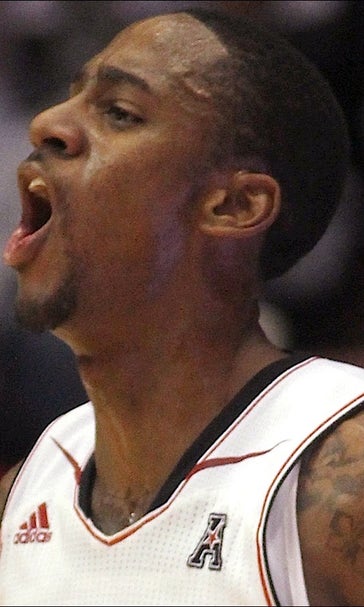 Cobb leads Cincinnati past Tulsa 56-47
March 5, 2015

TULSA, Okla. (AP) -- Farad Cobb scored 22 points, including four 3-pointers, to lead Cincinnati to a 56-47 win over Tulsa on Wednesday night.
Octavius Ellis had 13 rebounds and four blocks, and Troy Caupain added 12 points for the Bearcats (21-9, 12-5 American), who outrebounded Tulsa 40-30.
Rashad Ray had 15 points, on 5-of-6 shooting from 3-point range, and James Woodard added 12 points for the Golden Hurricane (21-8, 14-3). Despite making 7 of 13 3-point attempts, the Golden Hurricane shot a mere 34 percent from the field.
Tulsa trailed by 11 early in the second half but mounted a 9-2 run, with back-to-back 3-pointers by Ray and Woodard, to cut its deficit to 35-31. Later, Rashad Smith hit a free throw with 6:10 to go to pull Tulsa within three but the Bearcats scored 11 of the final 16 points, including a key 3-pointer by Cobb, to close it out.
---