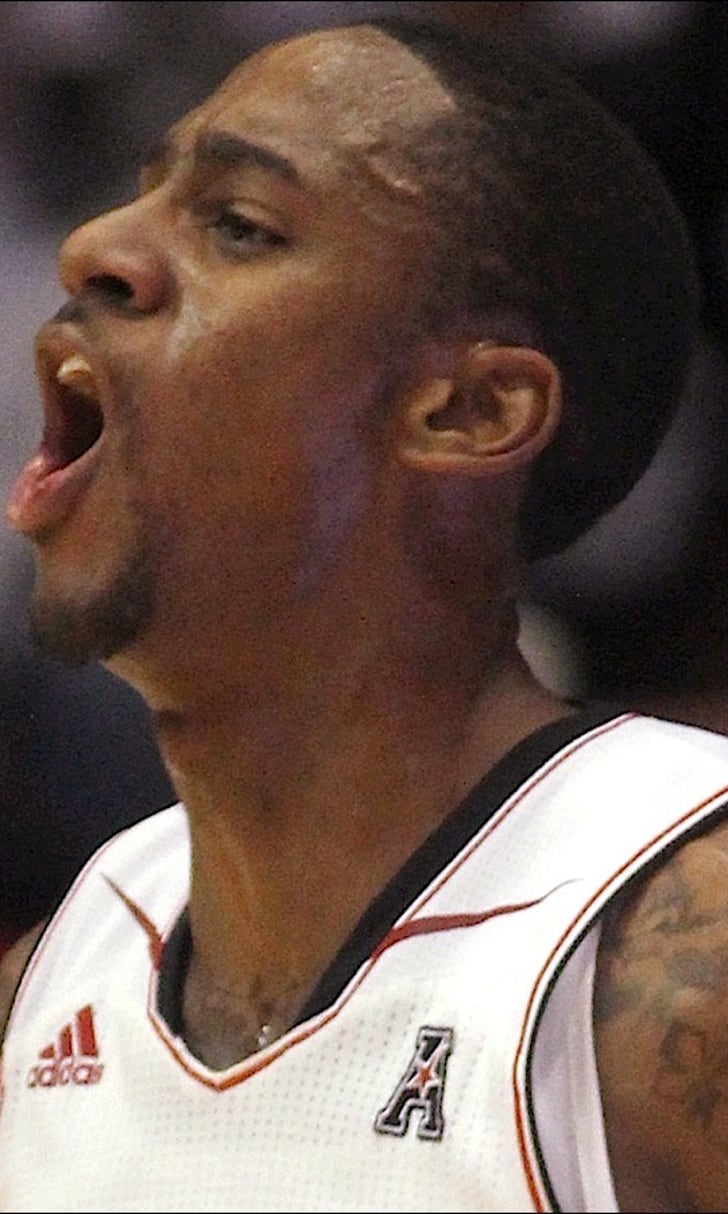 Cobb comes off bench to ignite Bearcats
BY foxsports • November 20, 2014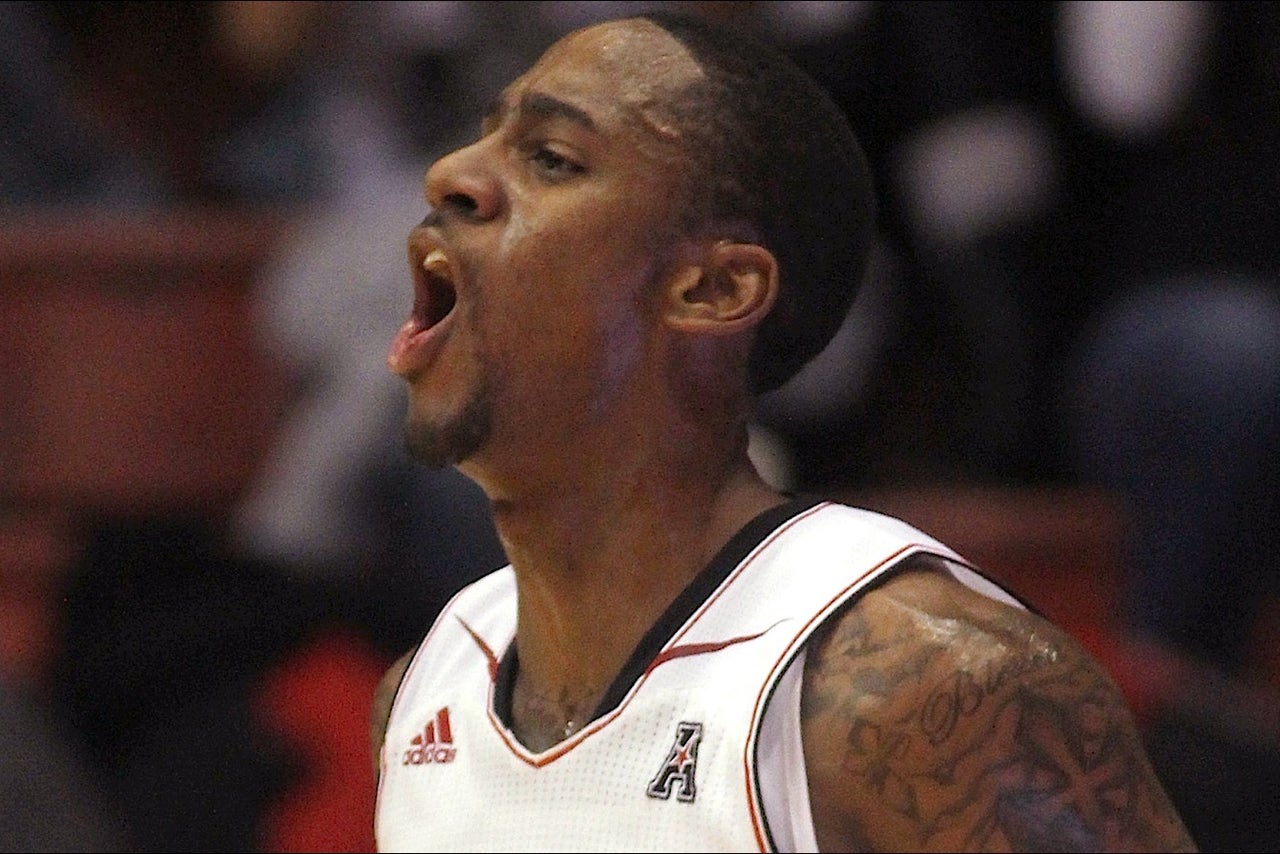 CINCINNATI -- Farad Cobb took a total of two shots last Friday night as the University of Cincinnati opened up its basketball season with a 52-37 win against Saint Francis. Cobb didn't make either shot attempt in his 13 minutes of play.
Maybe the junior college transfer was just being shy in his first game with the Bearcats. He had little issue taking -- and making -- shots Wednesday against Morehead State.
Cobb came off the bench to make eight of the 14 shots he attempted, including six 3-pointers, and score 24 points to lead the Bearcats to a 69-61 win at Fifth Third Arena. Cobb was just what the offensively-challenged Bearcats needed on a night when they shot just 37.3 percent as a team.
"We see that in practice," said head coach Mick Cronin. "It's not a surprise to me at all."
Cobb had 16 points in the second half, including making four of five 3-pointers, as UC pulled away with about 12 minutes to play. The Bearcats sealed the win by making eight of 10 free throws in the final one minute, 15 seconds of the game.
Sean Kilpatrick was the go-to man for UC the past couple of seasons. That was especially true last season. Titus Rubles was the only other Bearcat to score 20 or more points in a game last season when he got 24 against Memphis on Senior Night. The last UC guard not named Kilpatrick to reach 20 points was Cashmere Wright when he scored 20 at DePaul on Jan. 15, 2013.
Cobb played his freshman season at Chattanooga before transferring to Northwest Florida State College last season. He set a Chattanooga freshman record when he made seven of eight 3-pointers against Kansas on Nov. 15, 2012. He shot 46.3 percent from 3-point range last season at Northwest Florida State College.
So what happened last Friday?
"No, I wasn't shy at all," said Cobb. "I was just being patient and trying to get into the flow of the game and see where I was going to get my shots at."
He didn't have any problems finding shots against Morehead State. The Eagles packed back into a variety of zone defenses to make life difficult on Octavius Ellis and Gary Clark and the UC big men. That left the outside jumpers open. Troy Caupain hit a 3-pointer from the corner for the first basket of the game. Jermaine Sanders hit two consecutive from behind the arc in the second half to end an early drought, but otherwise when Cobb wasn't shooting the ball the Bearcats missed 10 3-pointers.
Cobb wasn't missing.
"I came out and was aggressive and my teammates had confidence in me so anytime I get an open look they want me to shoot," said Cobb, who added two steals and a blocked shot in 28 minutes of play. "I shot today and they went in."
Ellis had just three field goals but finished with 16 points and seven rebounds. Caupain scored 13 points and had six assists with just one turnover. Clark, a freshman, scored just two points but had eight rebounds. Cobb gave the offense a missing element.
"We start the game and we've got too many guys looking for SK, and he's not walking in," said Cronin. "Farad's not. That's why you come off the bench with (him)."
Caupain said Cobb's play off the bench helped him.
"I wanted to see if I could get to his level, bring the intensity like he was bringing the intensity," said Caupain. "When he came in, I found him on the wing and I told him to knock it down. He got me going when he knocked it down."
Assistant coach Darren Savino was the main recruiter of Cobb, who has unassuming size at 6-1, 175 pounds.
"I give (Savino) all of the credit because he kept beating on me about Farad," said Cronin. "I did get to see Farad play myself last November but Darren kept beating on me about Farad and finally I realized it sounded eerily like when I was beating on Bob Huggins about Steve Logan. He's little. He's really little but he's not being heavily recruited but boy he can really play offense.
"He didn't turn the ball over and he could really make shots. Some guys get under-recruited because of their lack of size but they can play basketball. I give Darren all of the credit because he never gave up on recruiting Farad and he never gave up pounding on me."
Follow on Twitter FSOhio_KGoheen
---