FIFA Women's World Cup
FIFA Women's World Cup
Coach: Pressure's off Japan in World Cup final against US
Published
Jul. 2, 2015 2:40 a.m. ET

EDMONTON, Alberta (AP) The pressure is off now that Japan gets the opportunity to defend its Women's World Cup championship.
And not even the prospect of facing the suddenly surging United States in the final in Vancouver on Sunday is enough to worry Norio Sasaki.
Japan's coach was in a philosophical mood after his normally fluid-passing team showed uncharacteristic tentativeness in pulling out a 2-1 win over England in the semifinal on Wednesday night. It was a game decided with about a minute left in second-half stoppage time, when Laura Bassett directed the ball into her own net.
''I think they desired too much to go to the final and that might have affected the mentality in some players,'' Sasaki said through a translator. ''But now we are going to the final, and I don't think that kind of pressure is there anymore because they're in the final.''
There was also a personal objective that played a factor, Sasaki added.
His players wanted to win for injured defender Kozue Ando, who broke her left ankle in a tournament-opening 1-0 win over Switzerland.
After having surgery in Japan, Ando is scheduled to rejoin her teammates in Vancouver.
''We can invite her back, so we can fight together,'' Sasaki said.
Fourth-ranked Japan will face what's become a familiar foe with a championship on the line. It beat the Americans on penalty kicks after a 2-2 draw in the 2011 World Cup final.
The U.S. responded by beating Japan 2-1 to win the gold medal at the 2012 London Games. Overall, the U.S. is 24-1-6 against Japan.
''Only the god knows the outcome,'' Sasaki said. ''And Japan needs to build up on our power. And that's what I take away from this game.''
Japan came out flat against sixth-ranked England, which bottled up the middle to prevent the Japanese from gathering momentum from their ball-control approach.
The teams traded penalty kick goals in the first half. Japan's Aya Miyama scored in the 33rd minute, and Fara Williams tied it in the 40th.
Then England took control in the second half, in which it dominated much of the play.
The game was decided when Nahomi Kawasumi drove up the right side and sent a cross into the middle for Yuki Ogimi. Bassett was in full stride when she reached out with her right foot, caught the ball flush and inadvertently directed it toward her net. The ball struck the crossbar and bounced in just before goalkeeper Karen Bardsley could get across.
''I was very happy,'' said player of the match Saori Ariyoshi, referring to watching the ball go in. ''Well, we did it. That's how I felt.''
It was a withering moment for England, which had no time - or energy - to gather itself and make a comeback.
After the final whistle, Bassett lay face-down on the field sobbing, and had to be helped off by her teammates and coach Mark Sampson.
''Oh, what a tough one, what a tough one to take,'' a red-eyed England Sampson said. ''I can't speak about the game. I can only speak about how incredibly proud I am of my group.''
The sixth-ranked Lionesses made their deepest run in four World Cup appearances. England, which had never won an elimination game until this year, will remain in Edmonton to play top-ranked Germany in the third-place match Saturday. Germany lost 2-0 to the U.S. on Tuesday.
Japan is 6-0 this tournament, and has won nine consecutive World Cup games since losing to England in the preliminary round in 2011.
Bring it on, U.S. players said after learning they'll face Japan.
''In order to be the best team in the world at the World Cup, you have to beat the best teams,'' star forward Abby Wambach said. ''We just beat the No. 1 team in the world in Germany and now we face Japan, another team that we have so much respect for. They have an amazing team and they're the reigning World Cup champions, so I think it's going to be a fantastic final.''
The second-ranked Americans are 5-0-1 this tournament, with a preliminary-round tie against Sweden.
U.S. defender Ali Krieger likes the way her squad is performing heading into the final. The Americans have played, by far, their best soccer in their last two matches, wins over China and Germany.
''I'm excited,'' Krieger said. ''It is fun to face Japan again, but we are really focusing on ourselves. We have good momentum, there's a really positive feel around the team, and we will be ready for a great final.''
---
---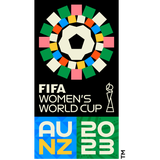 Get more from FIFA Women's World Cup
Follow your favorites to get information about games, news and more
---