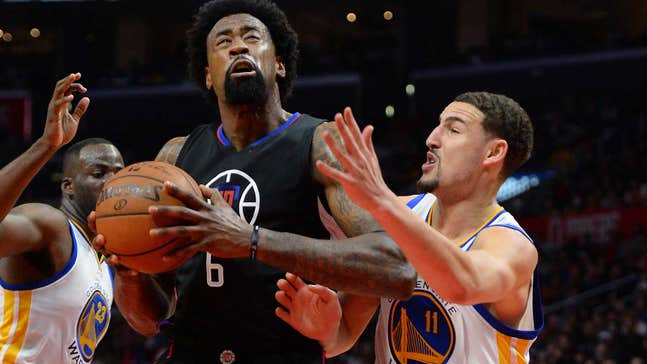 Clippers try to avoid season sweep against Warriors
Published
Mar. 22, 2016 11:03 p.m. EDT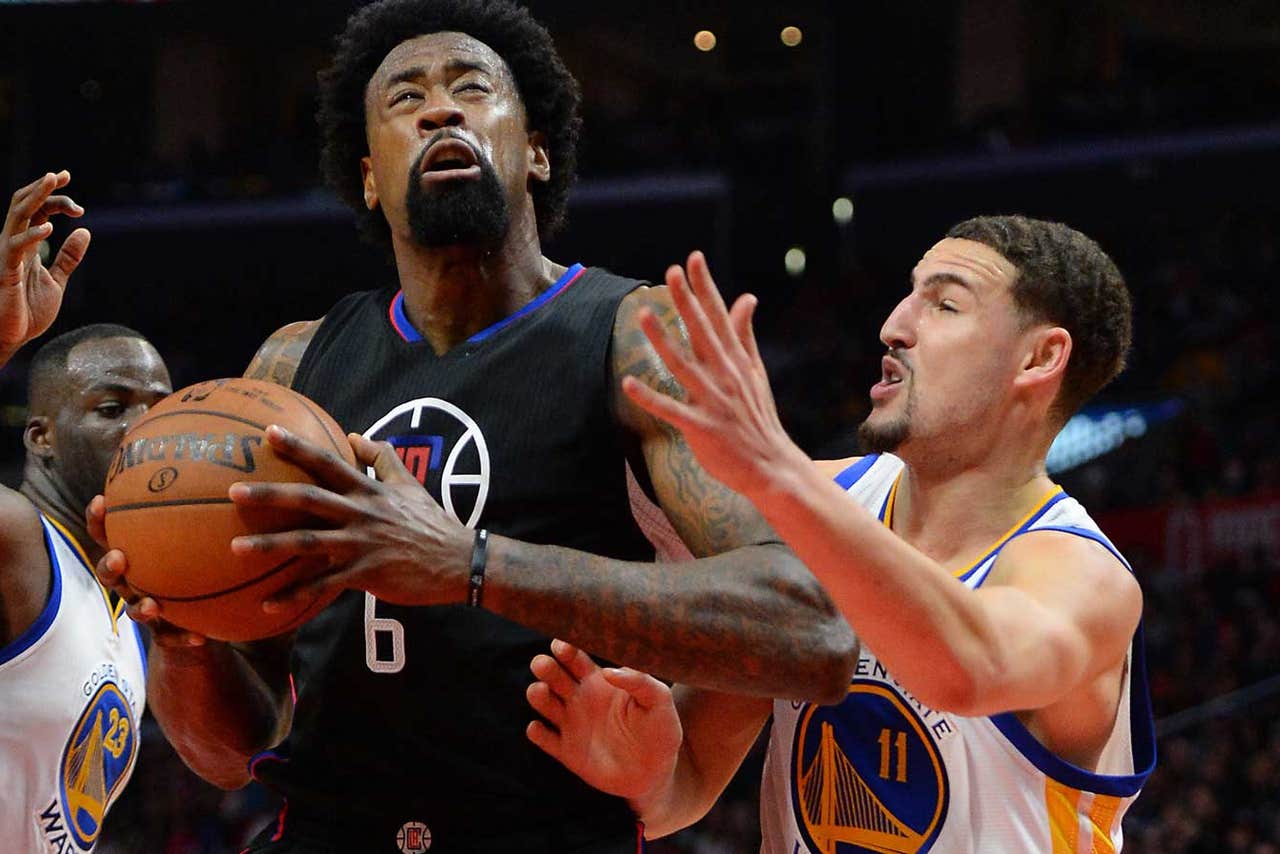 There's no denying that Stephen Curry and the Golden State Warriors are in a shooting slump, though both may be catching the Los Angeles Clippers at the right time.
As the Warriors attempt to extend their record home winning streak, the scuffling Clippers conclude a frustrating trip Wednesday night seeking to avoid a season sweep by the defending NBA champions.
Though still on pace to eclipse the 1995-96 Chicago Bulls' league record of 72 wins, Golden State (63-7) did show some vulnerability during a three-game trek. After being shut down by San Antonio's stifling defense in Saturday's 87-79 loss, the Warriors had to work hard for Monday's 109-104 victory against determined Minnesota.
Golden State overcame a second straight off game from Curry by excelling defensively down the stretch, holding the Timberwolves to 6-of-24 shooting in the fourth quarter to break an 89-all tie after three.
"We got the win, and it proves we can win ugly, or if we have to win by a large margin we can," said Klay Thompson, who finished 5 of 14 from the field but made each of his five 3-point attempts.
The Warriors, the NBA leaders in 3-point percentage (41.4), shot 28.3 percent from beyond the arc over those two games. Curry went 3 of 21 while averaging 16.5 points - well below his league-leading mark of 30.1 per game - during that span.
"It's been a tough stretch for us, and it's not going to get any easier," forward Draymond Green said. "It's something we'll fight through. It's not something we haven't been through before, and it's not something we won't go through again, so we'll be fine."
Los Angeles (43-26) has bigger problems at the moment. It's allowed 110.0 points per game in losing four of five and continues to be outworked on the glass, having been outrebounded in 10 consecutive games. The Clippers own a league-worst minus-12.9 margin during that stretch.
A short-handed Memphis team recorded a 44-30 advantage on the boards in Saturday's 113-102 loss, and New Orleans owned a 54-35 edge while without Anthony Davis and Ryan Anderson to hand Los Angeles a 109-105 defeat the following night.
Coach Doc Rivers attributed Sunday's loss to fatigue with the Clippers playing their fourth road game in six nights, though point guard Chris Paul wasn't buying the notion.
"There are no excuses. There is no fatigue," Paul said. "We lost. No excuses. We didn't defend well enough. We waited too late to put our imprint on the game."
The Clippers figure to be in a tough spot again, with Golden State having won an NBA-record 50 consecutive regular-season home games and five straight overall in the series. Los Angeles has lost in eight straight and 18 of its last 20 regular-season visits to Oakland.
Golden State has won all three 2015-16 meetings, though each have been by seven points or less. Curry is averaging 31.3 points and Thompson 24.3 in the season series.
The Warriors may not have Andrew Bogut available for a third straight game due to a sprained left toe and Andre Iguodala (ankle) remains sidelined. Los Angeles is expected to get Jeff Green back after he missed Sunday's loss with a forehead laceration.
---
---