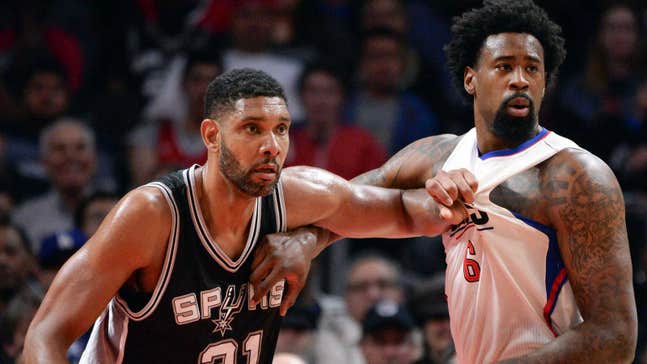 Clippers take on Spurs in San Antonio
Published
Mar. 15, 2016 11:10 a.m. ET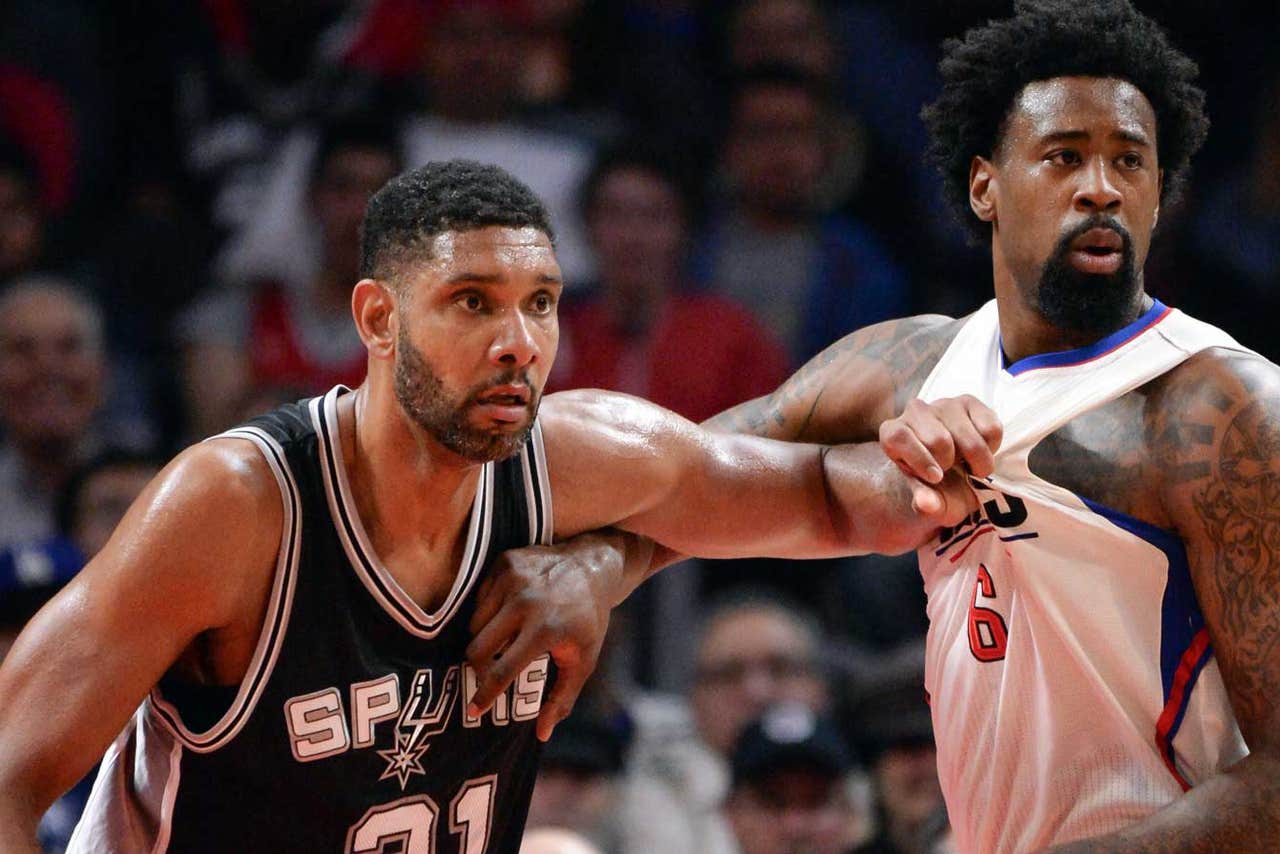 If it weren't for a headline-hogging run in the Bay Area, San Antonio's home winning streak would be getting significantly more attention. There might be a particular emphasis on the next home game, despite it having no immediate bearing on the streak's standing among the all-time greats.
Although it doesn't factor into the Spurs' 41-game run, the Los Angeles Clippers were the last visiting team to win a meaningful game in San Antonio. They won the last two in San Antonio in the Western Conference quarterfinals on their way to eliminating the Spurs, and Tuesday night they'll try to end the regular-season run a few games shy of matching Chicago for the second-best streak ever.
The Spurs (56-10) moved past Orlando for the third-best home streak with Saturday's 93-85 win over Oklahoma City in the second of a season-high five-game homestand that figures to test San Antonio's home fortitude like no other. It began Thursday with a 109-101 win over Chicago, and Portland and Golden State follow the Clippers.
"This is the best time of the year. These are the best tests that we can have to prepare us for the playoffs," guard Danny Green said. "Joking with (newly signed) Kevin Martin earlier, he thought he was going to come in and get some warmup games, but it's probably the toughest part of the schedule for us and he's thrown into the fire. So, good luck."
San Antonio has won its last three games despite continuing to struggle from the perimeter. It was 4 of 24 from 3-point range against the Thunder and is connecting on 20.5 percent over the past four games.
The Spurs typically hit 38.1 percent from outside, so it's no wonder the homestand has started with a pair of single-digit finals. They haven't had three such games in a row on the winning streak, during which their 16.4-point differential is actually better than the Warriors' margin on their historic run at home.
Individually, LaMarcus Aldridge has countered the outside struggles by averaging 26.3 points on 65.2 percent shooting in the last three games. Kawhi Leonard continues to produce, averaging 23.6 points in the last five games, but the league's No. 2 3-point shooter (46.5 percent) has been limited to 29.2 percent in that span.
A little improvement there would make it easier for the Spurs to track down the Bulls' 1995-96 streak of 44 straight home wins, which Golden State passed earlier this month.
The Clippers have been victimized once on San Antonio's streak, losing 115-107 on Dec. 18, but rolled to a 105-86 win Feb. 18 in the only other matchup. That was the first meeting at Staples Center since Los Angeles won Game 7 of the playoff series following pivotal road wins in Games 4 and 6, but those came with a healthy Blake Griffin on one side and Aldridge still with Portland.
Griffin hasn't played since Christmas, and while the Clippers (42-23) won that game and the first nine without him, reality has set in with a 16-10 record since. Sunday's 114-90 home loss to Cleveland came two nights after an uninspiring 101-94 home win over New York.
"(The Cavaliers) stopped us, they got out in transition and we let them be too comfortable," said Chris Paul, who has averaged 21.4 points and 12.1 assists while notching double-doubles in nine of his last 10 games.
It was Los Angeles' worst loss of the season, and while its home mediocrity remains a concern, it is one of four teams with at least 20 road wins. While Griffin remains out due to a quadriceps injury, Los Angeles embarks on a five-game trip that'll also take it to Houston, Memphis, New Orleans and Golden State.
"This trip stood out," said J.J. Redick, the only player ahead of Leonard in 3-point percentage at 47.8. "It is as difficult as you can get and we are still waiting on Blake to get back."
---
---