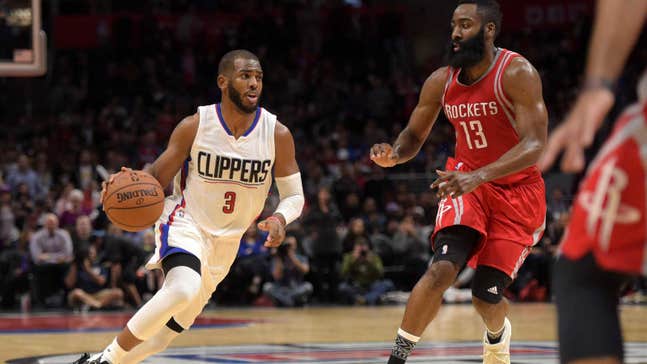 Clippers take on Rockets in Houston
Published
Mar. 16, 2016 11:27 a.m. ET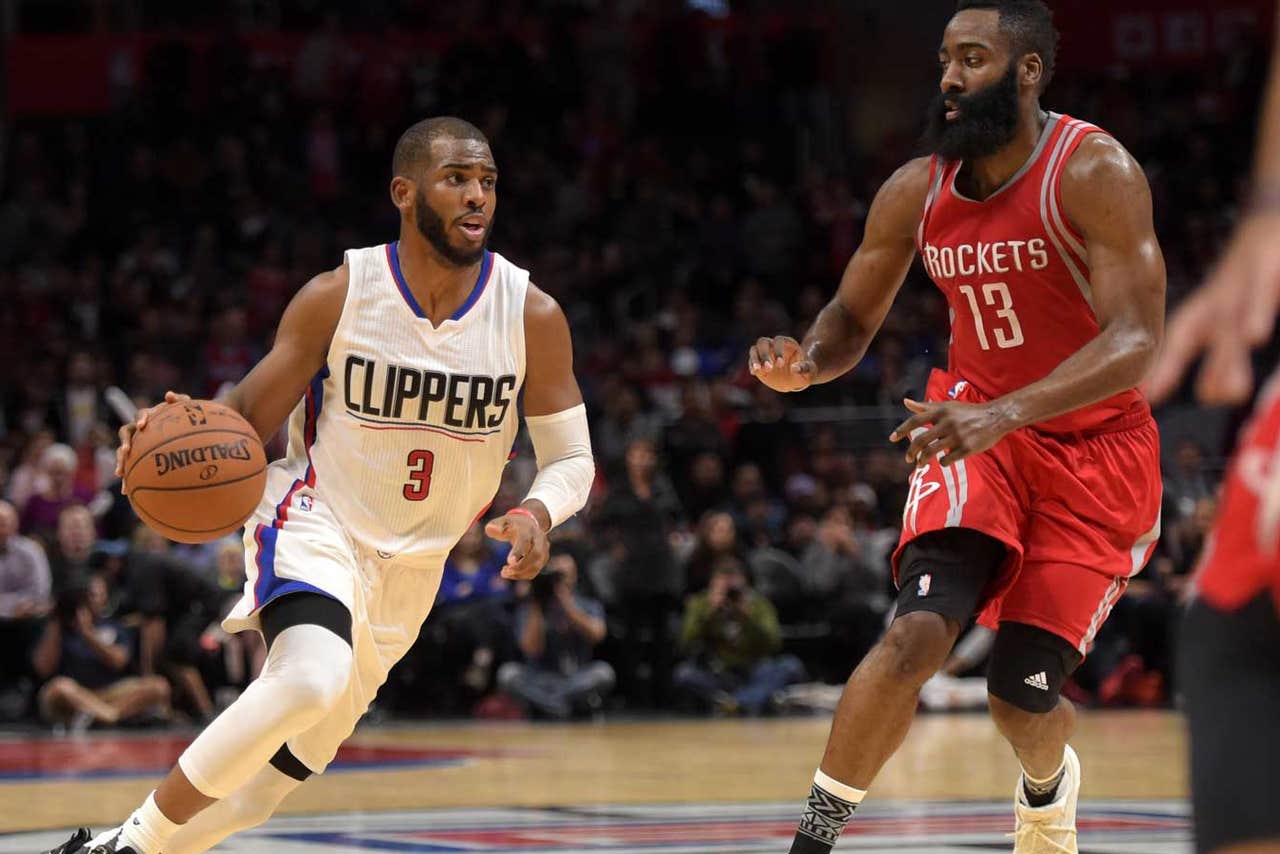 Barring an unforeseen late-season collapse, the Los Angeles Clippers should be back in the playoffs aiming to at least advance beyond the second round for the first time.
The Houston Rockets' postseason position is much more tenuous.
The Rockets look to build on their most lopsided victory of the season and beat the Clippers for a fifth straight home meeting Wednesday night.
Los Angeles (42-24) is fourth in the Western Conference, 10 1/2 games clear of the postseason cutoff with 17 to go in the regular season.
Houston (34-33) is in search of some breathing room in the playoff chase, sitting in a tie with Dallas for the last two spots with just a two-game edge on ninth-place Utah.
The Rockets pounded a depleted Memphis team 130-81 on Monday for their fourth win in five games. Houston shot 54.1 percent from the field and 16 for 33 from 3-point range, placing nine players in double-figure scoring.
"Every game for us is an opportunity to get better. Not to be 'coach-speak,' but that's our mindset right now where we are," coach J.B. Bickerstaff said. "The Clippers are obviously a very good team ... so it's an opportunity for us to go out and see where we stand, see where our work where it stands among one of the elite teams in the Western Conference.
"We gotta be prepared for them, but we gotta play to our strengths and do the things that we've done and do them well."
Houston has reached 100 points in eight straight games and is averaging 114.4 over the last five. While they rank fourth in the league in scoring (106.1), the Rockets' potent offense is offset by a defense that surrenders 106.6 per game, their highest mark since giving up 107.0 in 1988-89.
Defense is usually scarce when Houston meets the Clippers. The Rockets are averaging 117.3 points over the last six meetings, including last season's second-round playoff series which they won in seven games.
The Clippers have scored 108.7 points over that stretch, including a 140-132 overtime win Jan. 18.
"There a lot of similarity between our teams. Style of play, guards, bigs. I think we're very similar," Bickerstaff said. "Both of us can score the ball, so when you have the ability to score the ball you're never our of a game."
Los Angeles has hit a rough patch against strong competition, losing four of six with those defeats coming to Atlanta, Oklahoma City, Cleveland and San Antonio. The Clippers' reserves were outscored 51-20 and shot 27.3 percent (6 for 22) in Tuesday's 108-87 loss to the Spurs.
"It's disappointing because obviously everybody in the second unit feels like it's our fault. Whether that's true or not, that's the way we feel," guard Austin Rivers said.
Since scoring 46 points in a 109-105 win at Los Angeles on Nov. 7, James Harden has been limited to 38 total points in his last two meetings with the Clippers. Harden, the league's second-leading scorer (28.6), should be fresh for this matchup after only playing 25 minutes in Monday's blowout.
Harden finished with 15 points, eight assists and seven boards.
"It felt good," Harden said of getting a break. "I felt like I didn't even go out there and play."
Clippers forward Paul Pierce missed his third straight game Tuesday with a sore right big toe. Coach Doc Rivers is unsure if he'll be available to face Houston.
---
---