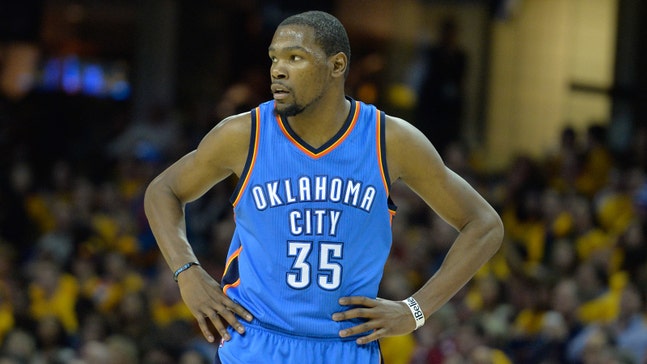 Classic Thunder trash-talking moments
Published
May. 8, 2015 11:31 p.m. EDT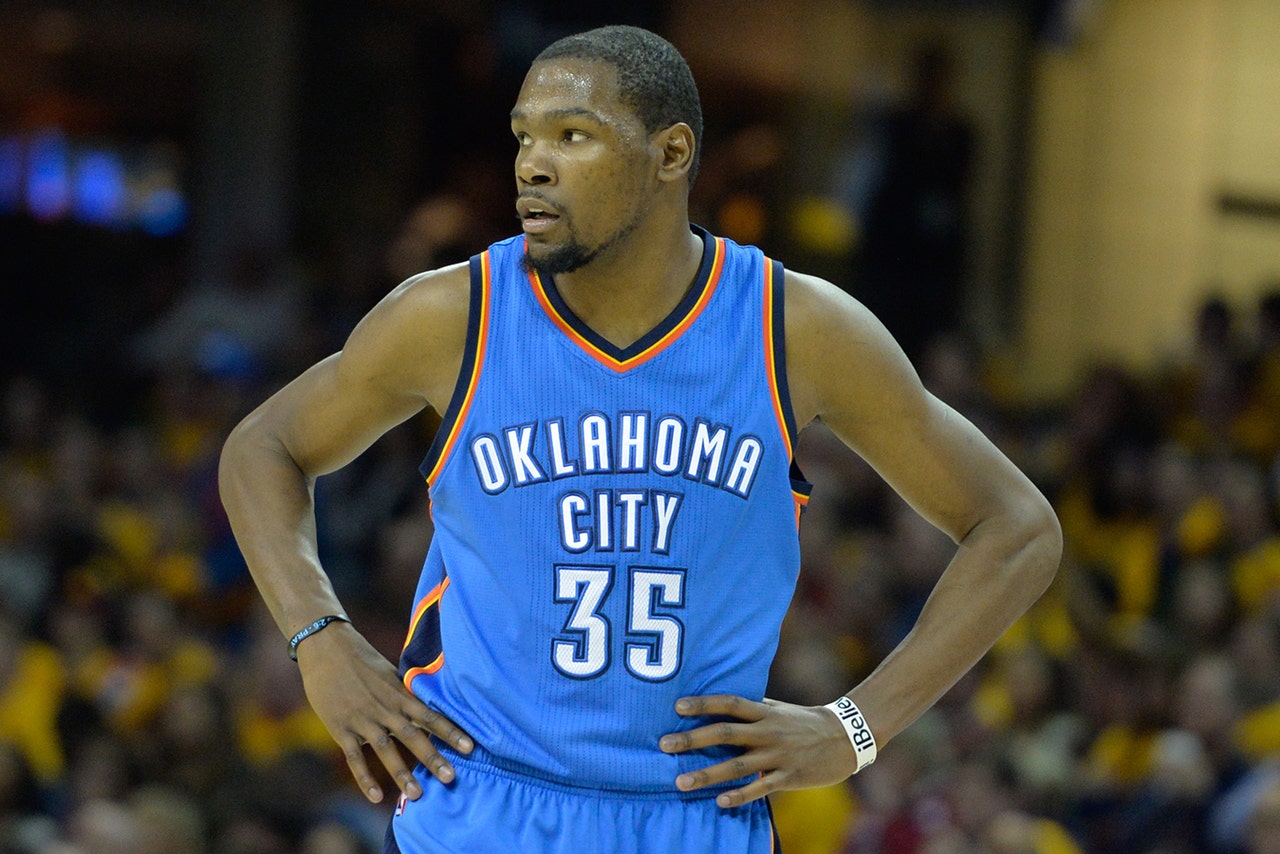 So, the Clippers Matt Barnes got into it with James Harden's mom.
Words were exchanged. Apologies were also accepted.
The Rockets and the Clippers are set for Game 3 Friday night, but while you're thinking about why Barnes would engage with Harden's mother, here's a look at some classic Thunder trash-talking moments. No mother jokes here. 
Kevin Durant to Dwight Howard, Nov. 16, 2014
An injured Durant wasn't able to play against the Rockets in Oklahoma City, but it didn't stop Durant from talking to Dwight Howard.
"You're a p****," Durant said more than once to Howard. Those are big words coming from a guy wearing a sports coat on the sideline, but then again, Durant wasn't alone. He had some back-up. Alongside him that night in Oklahoma City were injured Thunder teammates Russell Westbrook, Perry Jones, Andre Roberson, Mitch McGary and Anthony Morrow. 
Kendrick Perkins to Rudy Gay, November/December, 2014
First, Perkins, then with the Thunder, tried to motivate his team by saying, "They're still Sacramento," in November when talking about the lowly Kings. Apparently, Gay didn't like it, calling Perkins a "Clown." Perkins responded by calling Gay a "Virus."
"At least if I paint my face I can wash the paint off," Perkins said. "A virus gets in your bloodstream. You can't get over that."
We'll never get over you either, Perk. 
Kevin Durant and Russell Westbrook at Atlanta Fans, Dec. 11, 2013
The Thunder beat the Hawks in Atlanta but some court-side fans were talking to Durant and Westbrook late in the game.
Westbrook had to be restrained by Perkins. "Sometimes they can get a little disrespectful," Perkins said of the fans. 
See, Perkins is always the voice of reason.
Russell Westbrook vs. Michael Carter-Williams, Dec. 5, 2014
Hardly a fair fight, but Carter-Williams felt the urge to talk to Westbrook. It didn't work for Carter-Williams and the 76ers.
"If that's what he wants to do, good. They lost," Westbrook said to The Oklahoman. Said Durant: "I think Russ put him in his place. Let him know who the best point guard in the league is."
Westbrook had 27 points and seven assists. The Thunder won 103-91.
Chip-on-his-shoulder Russell Westbrook is the best kind of Russell Westbrook. 
Follow Andrew Gilman on Twitter: @andrewgilmanOK
---