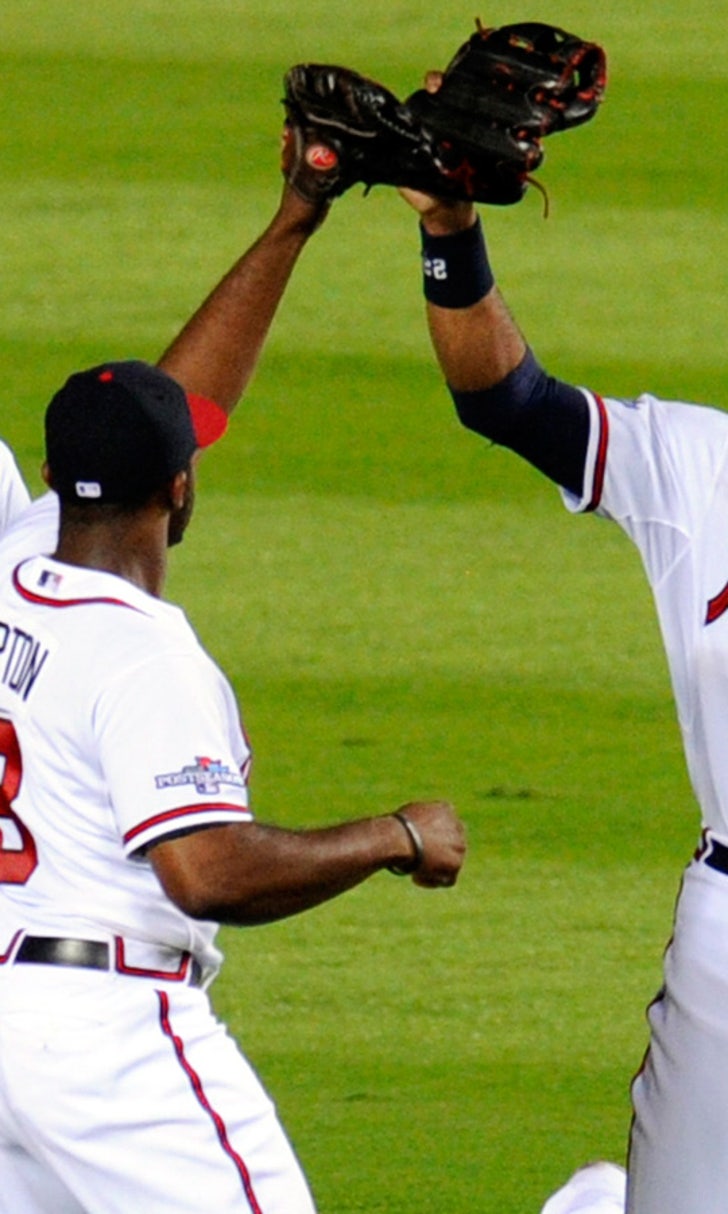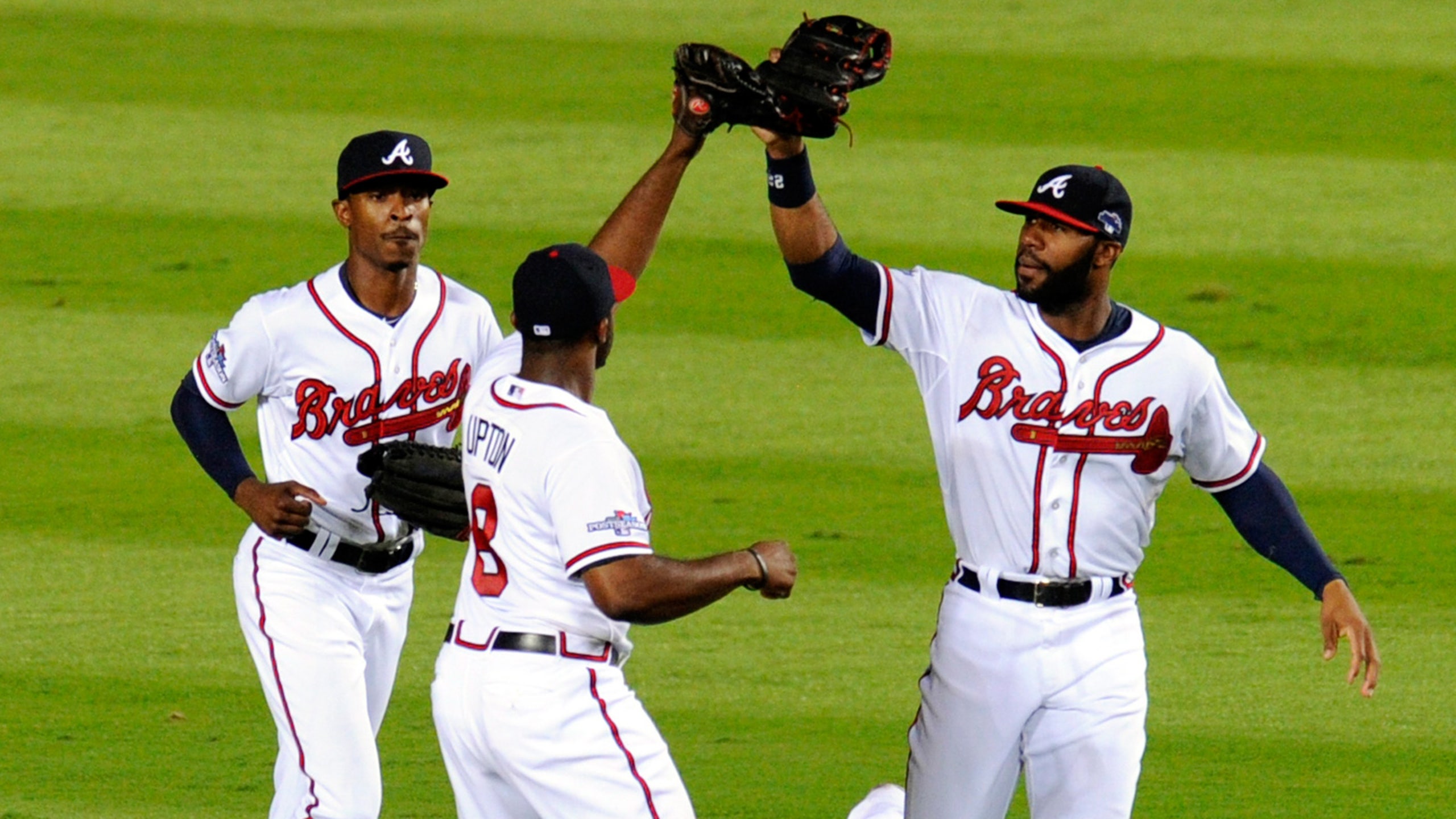 Chopcast: 2014 Braves outfield preview
BY foxsports • January 22, 2014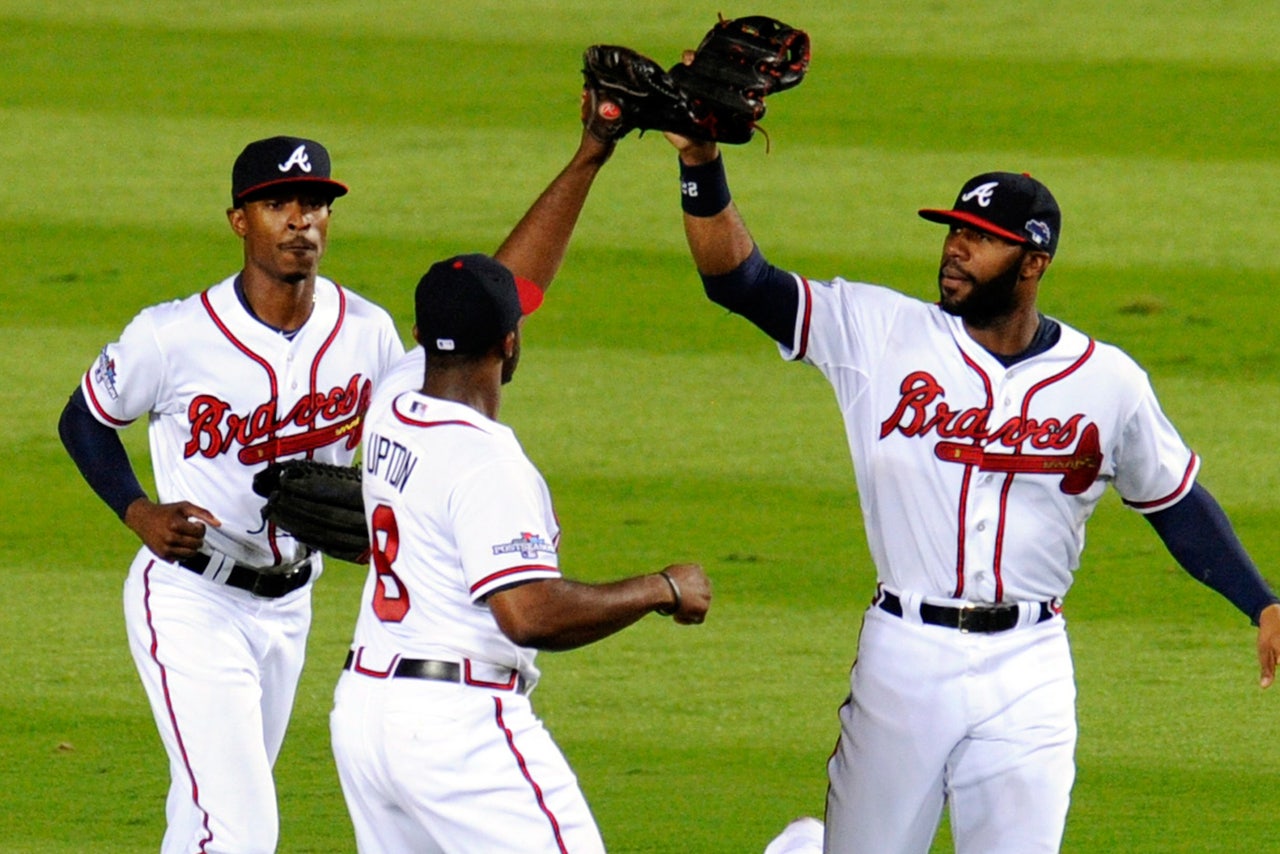 The 30-30 hype is nowhere to be found this time around, but the Atlanta Braves will still be bringing back one of baseball's most talented outfields in 2014: Jason Heyward, Justin Upton and B.J. Upton. The talented trio had its share of highs and lows last season -- ridiculous April stats, season-long slumps, new spots in the batting order, unfortunate injuries -- so the organization will doubtlessly be looking for more consistent production in Year Two.
While Heyward and Justin Upton performed well last season, all things totaled, the primary focus at this point is on the team's projcted starting center fielder, B.J. Upton, who signed a five-year, $75 million contract last offseason before slogging through his worst professional year to date. The elder Upton hit .184/.268/.289 with just nine home runs, warranting him a below-replacement-level WAR (-0.6).
That will be a point of concern for the franchise entering the second season of his contract, but he posseses the physical tools to put that forgettable campaign in his rearview mirror. But can he?
Also, what should the Braves expect out of Justin Upton, a guy whose numbers fluctuated dramatically month to month in 2013? And what will come of Heyward's arbitration dealings and how might it affect future contact negotiations? Our Braves writers -- Zach Dillard, Cory McCartney and Jay Clemons -- discuss all of that and more in the latest chapter of the Chopcast's season preview series:
Chopcast: 2014 Braves Outfield Preview by Fox Sports South Podcasts on Mixcloud
---