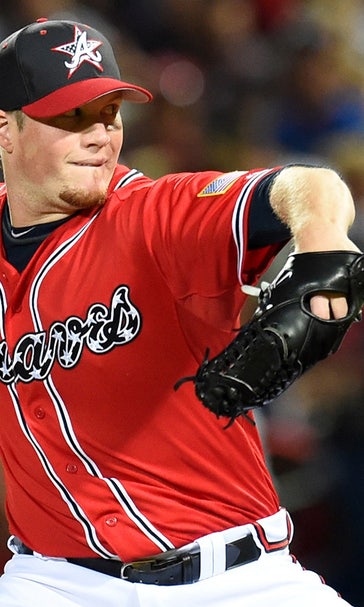 Chip Caray: Braves' All-Star haul, issues with exhibition's importance
BY foxsports • July 9, 2014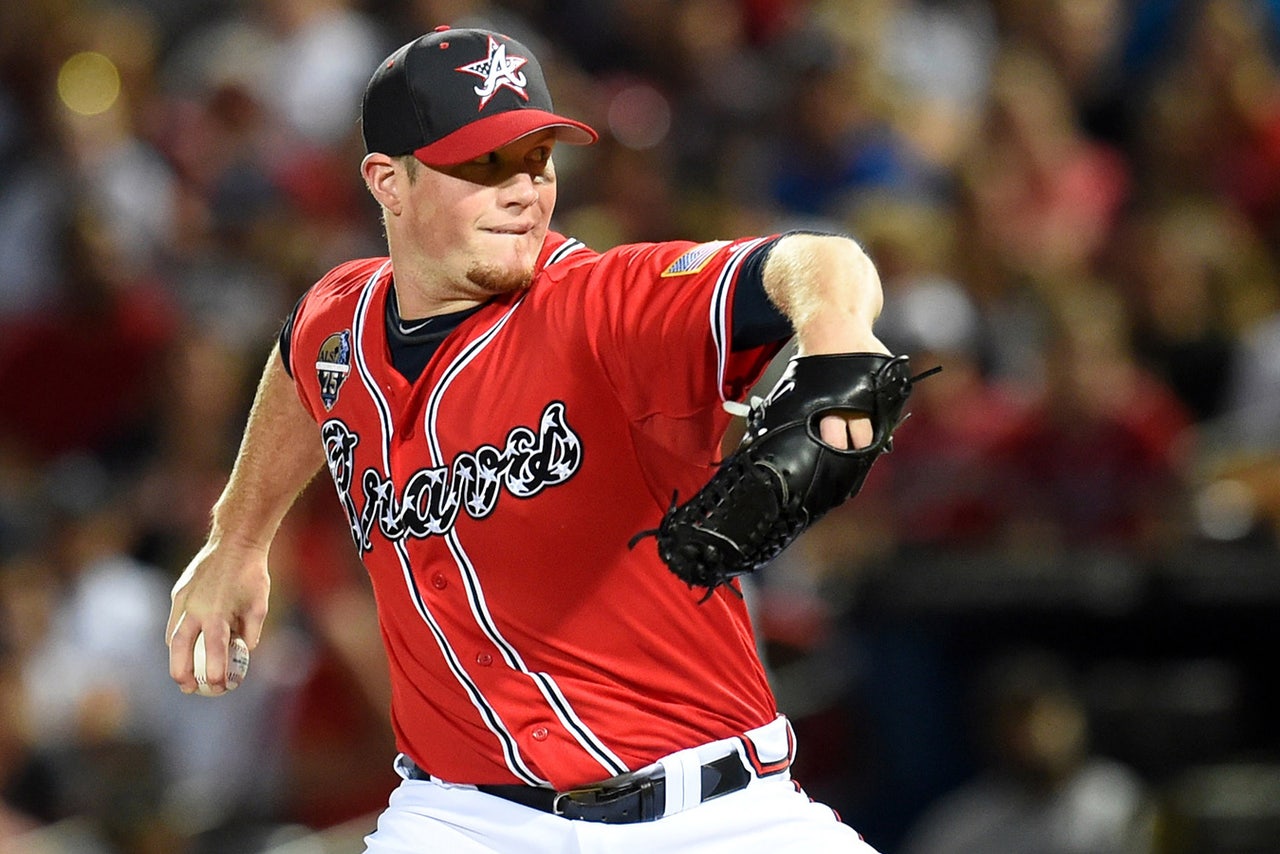 FOXSportsSouth.com checks in with play-by-play announcer Chip Caray to discuss the latest surrounding the Braves.
Let's start with the obvious one: Craig Kimbrel. He's the best closer in the game, a guy who has proven to be a perennial All-Star year after year, and other than a little hiccup earlier in the season he's been his usual dominant self. I think he's just going to continue to get better and better and pitch in these games more and more.
As for Freddie Freeman, the fact that he made the All-Star team as a first baseman, considering how crowded that field is in the National League this year, is a wonderful testament to the year he had last year and what he has done for the Braves this season.
He's a star in the making -- if he isn't there already.
You look at the guys playing first base in the NL -- Adrian Gonzalez, Paul Goldschmidt, Matt Adams, Anthony Rizzo, Joey Votto -- there are very, very talented guys playing that position, and for Freeman to be picked as one of those is a good thing. For Braves fans it's sort of a foregone conclusion that he'll be picked, but I'm glad he's getting that sort of recognition elsewhere.
Then Jeff Samardzija's misfortune becomes Julio Teheran's gain. I think it's everybody's understanding that Samardzija made the team in the National League and if he hadn't been traded to Oakland by the Cubs he would have bumped Teheran off the All-Star roster. But Teheran, at 23, is going to be an All-Star for the first time and I think it's going to be the first of many for him, too. But you always remember your first opportunity to stand out on a big stage like that.
Hopefully Justin Upton gets his due in the NL Final Vote, too. It's a crowded field and there are plenty of notable candidates -- Rizzo, Anthony Dendon, Casey McGehee and Justin Morneau -- and hopefully Braves Country will turn out and take the vote like they did last year for Freeman.
Fans equate performance with dollars sometimes and that's really not fair. I think what makes the most sense from an organization standpoint: When guys start making All-Star teams, they become more and more popular and they become more and more expensive. So the fact that the Braves already have Teheran and Freeman and Kimbrel guarantees them cost certainty for some very good talent. The players, on the other hand, have some security and they can just go out and play.
I can't speak for the players or the organization and certainly not for their bank accounts, but for the most part it's a win-win situation -- and most of all for the fans. They invest so much emotionally and financially in these guys. Fans want to know who's going to be wearing that Braves name on the front of their shirts for a long period of time. Kudos to general manager Frank Wren and the organization for taking care of that.
There's a pretty good chance that that All-Star trio, along with Andrelton Simmons and Jason Heyward and Evan Gattis, for the years to come could be like the Oakland A's, who slipped six guys to the All-Star Game this season.
That is not out of the realm of possibility for Atlanta.
The All-Star Game has always been an exhibition game. Baseball has focused on making it a television event to try and make the game relevant, and they have created an urgency for the game that, in my opinion, should not exist. And what they've done is they've tied the All-Star Game to Game 7 of the World Series -- whichever league wins the All-Star Game, that league's World Series representative receives home-field advantage.
In doing so, baseball has not addressed the ridiculous notion that every team has to have an All-Star representative. If you have an exhibition game that means so much represented by players who simply have to be there based on team affiliation, and if they don't deserve to be there, then you run into these "snub" situations.
My point being: if the All-Star Game is going to mean hosting Game 7 of the World Series, then you have to take the best 30-35 players.
And if that means a team or an organization doesn't have an All-Star representative, then guess what? That team and that organization needs to acquire and develop better players.
That has to change if the All-Star Game is going to continue to be an exhibition turned into a winner-take-all match affecting postseason play.
Look, let's say the Giants have a bad year and no deserving All-Star. Well, that's a huge TV market. And if there is no player representing San Francisco, then there are likely going to be fewer TVs tuned into the game there. So I understand the economics of it, but I think there's a misguided approach from baseball standpoint. It's all done for planning purposes -- they want to know which city is going to host the game. I get that, but there's a much easier way to do it: The team with the best record receives home-field advantage.
---