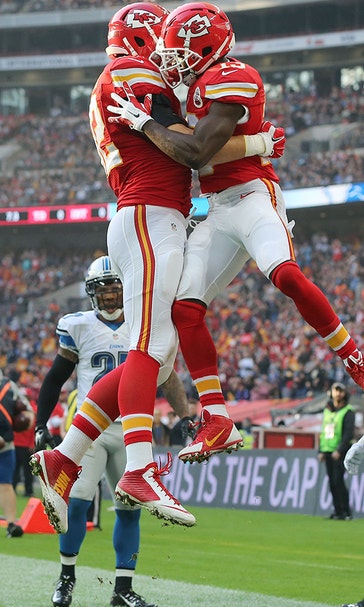 Chiefs still harbor playoff hopes after disastrous start
November 2, 2015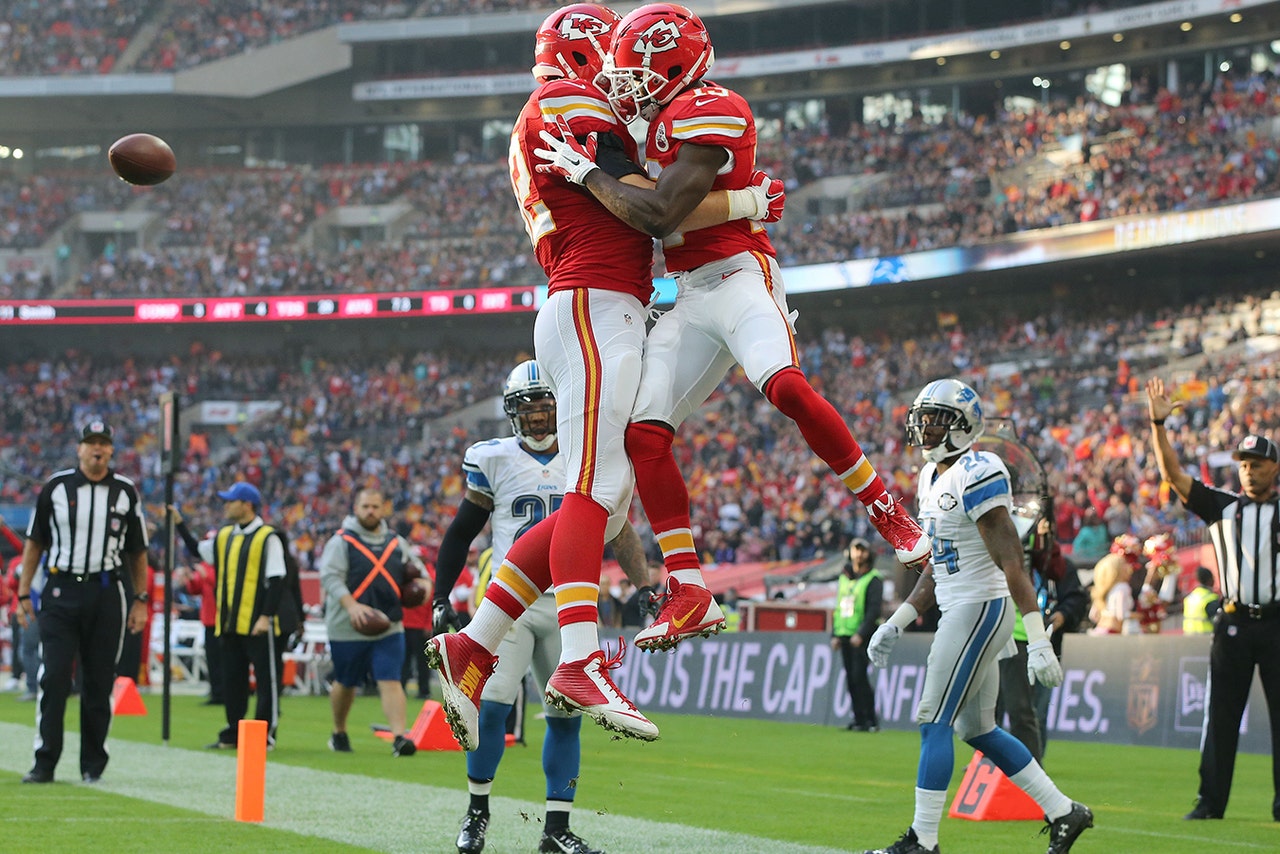 KANSAS CITY, Mo. -- Just about the only people who thought the Kansas City Chiefs still had a chance to make the playoffs two weeks ago were Tamba Hali and the rest of the guys in his locker room.
They had lost five straight games. They'd dropped both of their games at Arrowhead Stadium in last-minute fashion. They had just one win more than a third of the way through the season.
Now, their chances of reaching the playoffs have increased 10-fold.
After a dominating victory over Pittsburgh, the Chiefs soundly beat the Detroit Lions in their first game in London on Sunday, giving them a two-game win streak heading into their bye week.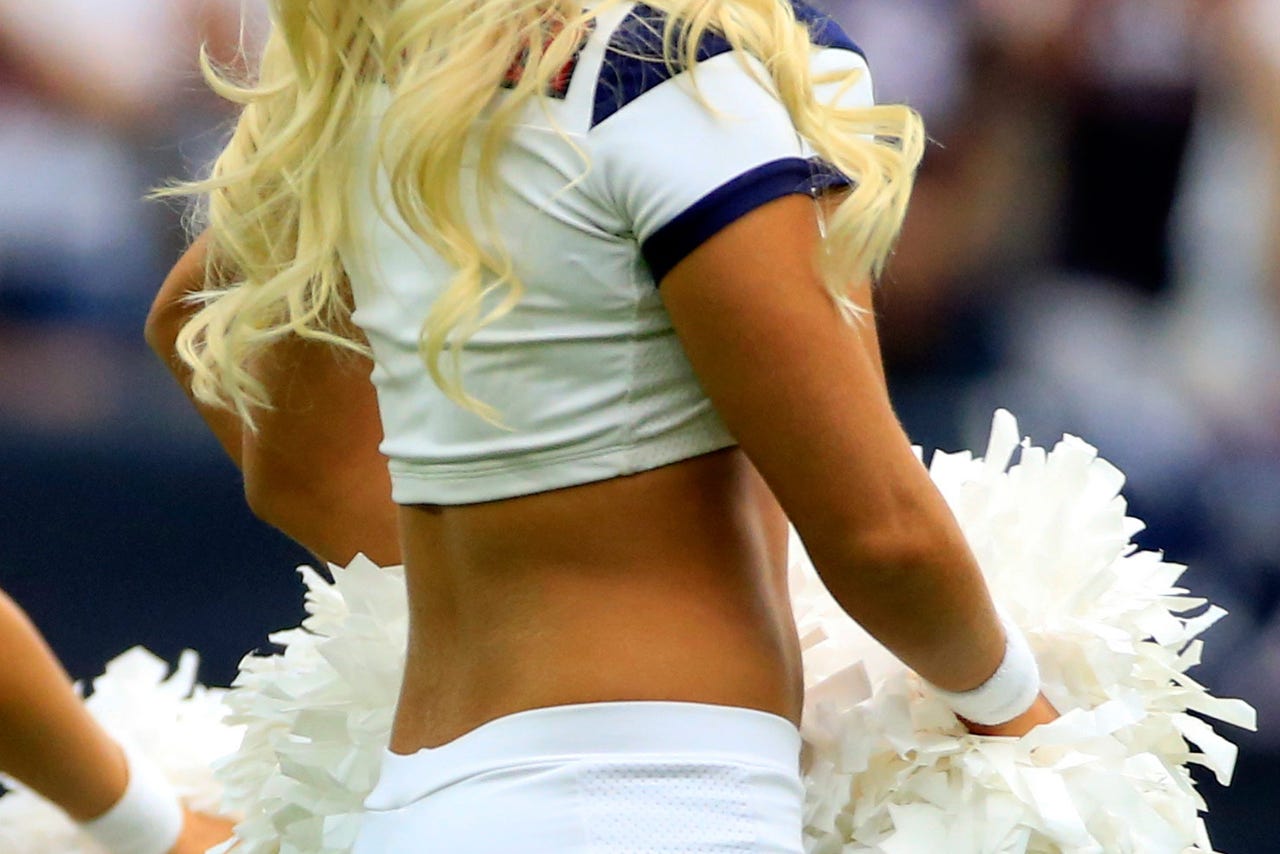 Lookin' good! Flip through our photo album of NFL cheerleaders. 
"The guys are coming out, they're more energetic. We're focused on the mission," said Hali, their veteran linebacker. "We want to get something done, something special. And we know if we played good defense and tried to take the ball away, we would get a chance to win games."
The only team since 1933 to start 1-5 and make the playoffs were the 1970s Bengals, which means the odds of accomplishing that feat are about 0.5 percent, STATS said. But of the 280 teams that have started 3-5 over the same time frame, 15 of them have rallied to make the playoffs.
That's just over 5 percent -- still long odds, but a whole lot better.
"I feel like the confidence has always been there. It's just going out there and doing it," said tight end Travis Kelce. "Obviously, we have had some mixed pieces in the offensive line, at wide out. In the beginning we had some guys banged up. But no excuses to that. The teams we played definitely came to play and kudos to them. But at the same time, we have a confidence in that locker room."
They had it when they had just one victory. They certainly have it after Sunday.
Kansas City scored six touchdowns in a 45-10 rout of the Lions after scoring five the previous four games. The Chiefs' point total matched the record for games played in London, set when the New England Patriots beat the St. Louis Rams 45-7 on Oct. 28, 2012.
Despite losing star running back Jamaal Charles to a season-ending knee injury, the Chiefs got four touchdowns rushing from four different players, including quarterback Alex Smith. The last time the Chiefs accomplished that feat was Oct. 2, 1960, when the team was known as the Dallas Texans and lost to the New York Titans in the AFL's inaugural season.
Not bad for a team that managed just seven field goals in a loss to Cincinnati a few weeks back, and that went seven consecutive trips into the redzone without crossing the goal line.
"We needed it," Smith said. "I felt like we put halves together like that, we just haven't done it for four quarters with our foot on the pedal."
It wasn't just on offense where the Chiefs suddenly came alive.
Their defense sacked Lions quarterback Matt Stafford six times, improving to 7-0 under Andy Reid when they have that many sacks in a game. They also picked off Stafford twice, and they held Detroit to 2 for 12 on third-down conversions in a dominant performance.
"I don't know," Hali replied, when asked what changed on Sunday. "I don't know if we played as a team. Lately, we've been playing as a team on all three phases."
Even on special teams, where Cairo Santos knocked through another field-goal Sunday, Knile Davis kept giving the Chiefs solid field position on kickoff returns, and De'Anthony Thomas -- who had one of those four TD runs -- had a couple of electrifying punt returns.
In short, it was the kind of all-around performance the Chiefs expected in training camp, when they had playoff aspirations. And the kind they'll need going forward if they're going to beat those long odds and squeak into the postseason anyway.
"The players have upped it," Reid said. "Not that you're not going to get beat every once in a while, that happens in his league. We're playing against good players. Best in the world, right? So, they keep battling. They're not letting things get them down at all."
---