Chiefs could be in market to trade draft picks
BY foxsports • May 6, 2014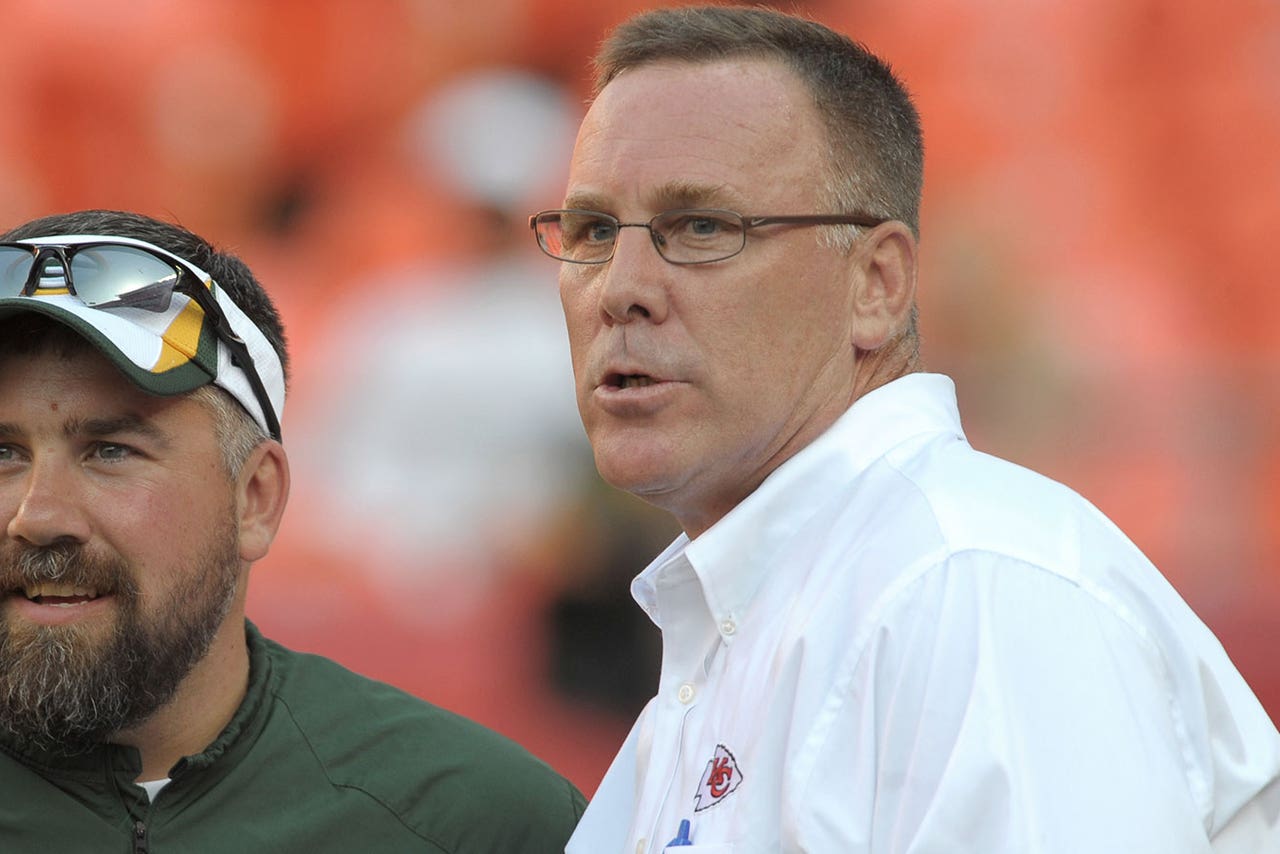 KANSAS CITY, Mo. -- Chiefs general manager John Dorsey would love to hear his phone ringing on draft night.
One year after picking first overall, Kansas City will be waiting to No. 23 to make its first selection this year. It's also the only selection the franchise has in the first 86 picks, which is why Dorsey made it clear he's entertaining offers to move down and acquire more.
"A man told me once never to pass up a good player," Dorsey said, "but also if I can acquire some additional picks in a draft that could or could not be deep, I'll do that."
The consensus is this year's draft is deep, further adding to his desire to hoard picks.
What the Chiefs might have in mind for this draft:
ALREADY A WINNER
As it stands, Kansas City will be making its first-round choice Thursday night and then waiting around until the third round to pick again. That's because the Chiefs sent their second-round pick, at the time conditional, to San Francisco last year in the deal that netted them quarterback Alex Smith.
It's a deal Dorsey doesn't regret, even if it could mean a quiet couple of draft nights.
"Because I kind of look at that as part of acquiring a Pro Bowl quarterback. That's pretty good compensation," Dorsey said. "And who's to say we won't have a second-round pick? All of a sudden, you're on the clock, you start getting phone calls because so-and-so is there -- you have to weigh the value of the players versus the compensation that is being offered, and then you decide."
FILLING HOLES
If the Chiefs stand pat in the first round, the two biggest holes they're likely to address are safety and wide receiver, both of which contributed to their downfall a year ago.
Kansas City allowed free safety Kendrick Lewis to walk in free agency after he was torched by Indianapolis in a first-round playoff loss. Meanwhile, the Chiefs have struggled for years to find a playmaking wide receiver to pair with Dwayne Bowe, whose own play tailed off last season.
Louisville safety Calvin Pryor could address the hole in the defensive backfield, but most mock drafts project him going off the board before the Chiefs make their selection.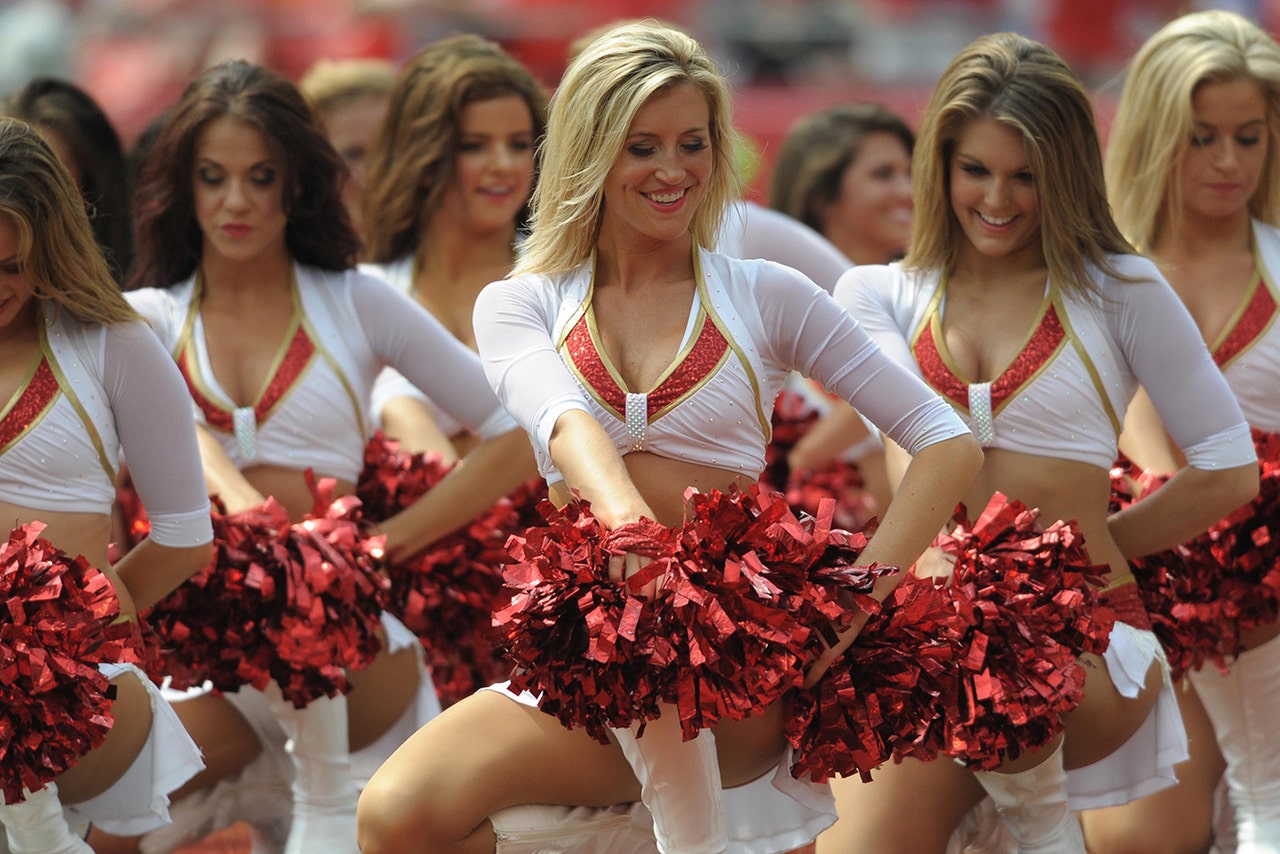 CHIEFS CHEERLEADERS: Flip through our photo album of Chiefs cheerleaders
That means wide receiver could be their first-round target. The position is considered the deepest in the draft, with some suggesting as many as seven could go in Round 1. Chiefs coach Andy Reid covets speedy wide receivers capable of stretching the field.
"With the depth we have at receiver in this draft, I would be shocked if there's not somebody there he thinks he could plug in that could really ... open things up in that offense," said NFL Network draft analyst Daniel Jeremiah, who served as a scout for Reid with the Eagles from 2010-12.
SO WHICH WIDEOUTS?
Who might fit the mold in Reid's offense?
Brandin Cooks of Oregon State provides the same kind of speed on the outside that DeSean Jackson and Jeremy Maclin gave Reid in Philadelphia. LSU standout Odell Beckham Jr. also has the ability to stretch the field, as does Southern California's Marqise Lee.
It could be a simple matter of which of them is still available.
"(Reid) wholeheartedly believes in explosive plays and explosive players," Jeremiah said. "He's always going to be talking about them and in search of those."
DORSEY IN CHARGE
Reid is no longer running the draft, as he was in Philadelphia. That job belongs to Dorsey, the longtime Packers personnel man who was hired as GM prior to last year's draft.
Dorsey learned from Ted Thompson and others in Green Bay about the value of accumulating picks, and the importance of holding true to that cliche about selecting the "best available player."
So if there's an athletic defensive tackle or talented offensive guard -- two other positions of need for the Chiefs -- and they're rated highly on his board, Dorsey might just wait on a wide receiver.
WISH LISTS
Dorsey knows all about wish lists, and how often they can be filled.
"You have a wish list, but again, those things have to unfold in a perfect scenario," Dorsey said. "It's better to put a group of (players) together and all of a sudden one falls, don't make an immediate reaction. Make a factual reaction as opposed to an emotional reaction. It's when you make a knee-jerk reaction that you're going to make mistakes in this thing."
---