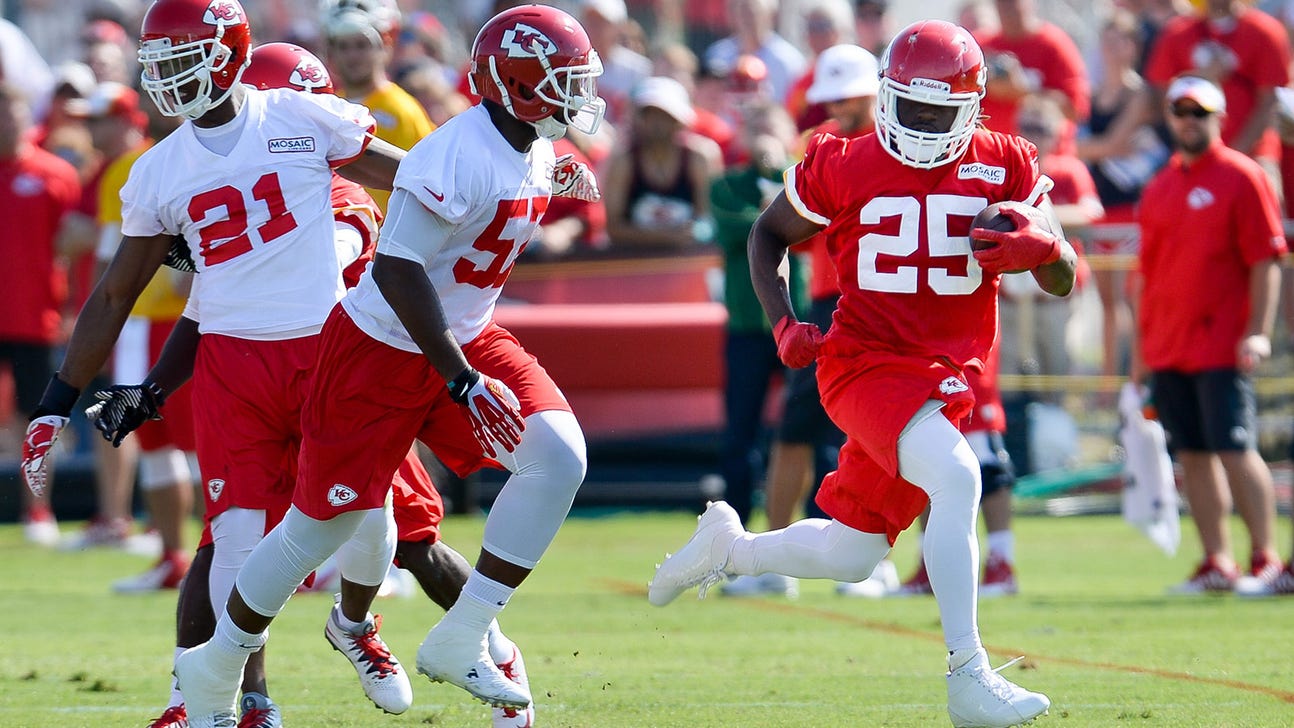 Chiefs' Charles sets sights on Hall of Fame
Published
Aug. 4, 2014 4:17 p.m. ET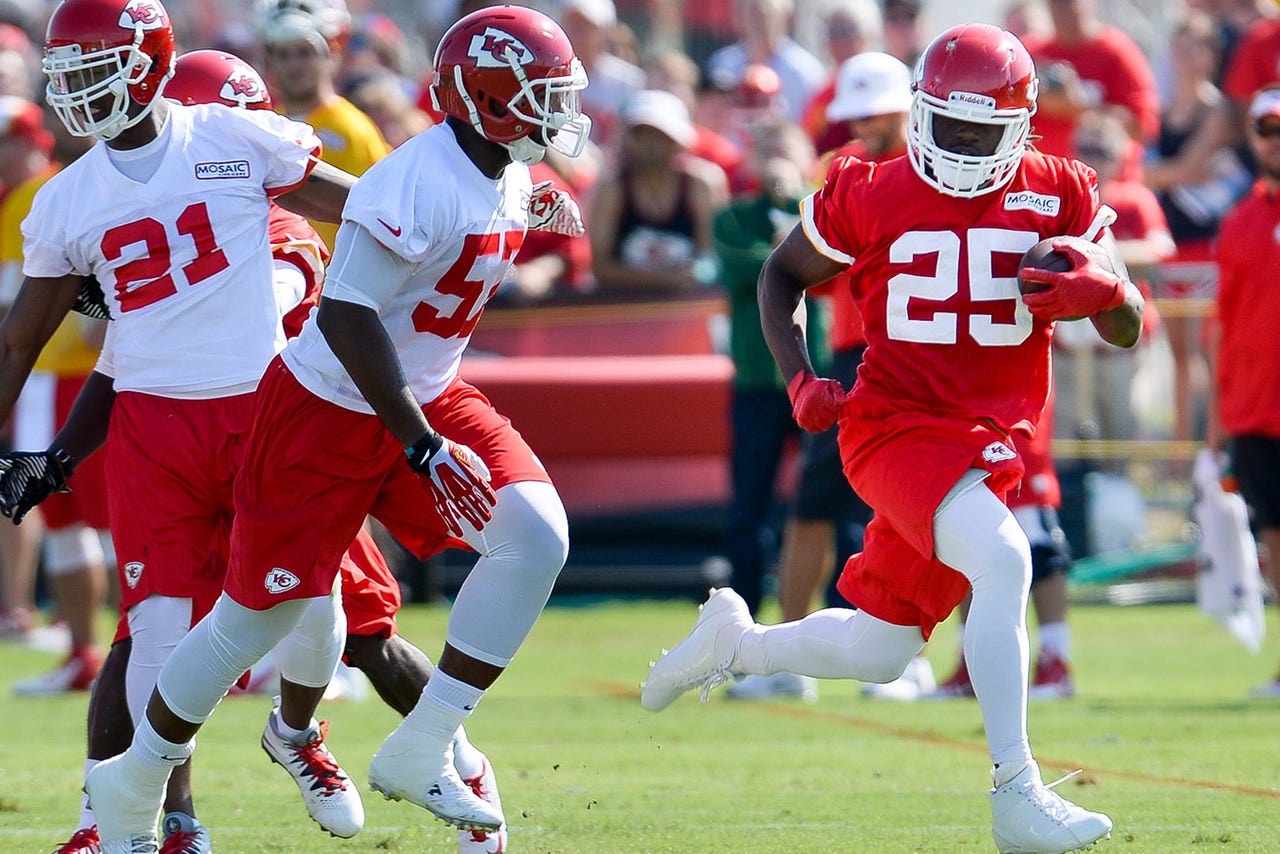 ST. JOSEPH, Mo. -- At some point this season, likely within the first couple of games, Jamaal Charles will slide past Larry Johnson and breeze past Priest Holmes to become the Chiefs' career rushing leader.
It's a goal, sure. But it's only a rest stop on the way to loftier expectations.
After arguably the best season of his career and now armed with a new contract extension, Charles has his sights set on the Hall of Fame. The two-time All-Pro running back wants his name to be mentioned in the same breath as Emmitt Smith and Barry Sanders, players he grew up idolizing in Port Arthur, Texas, and who will forever be considered some of the best to play the game.
"It's all about staying consistent," Charles said. "I want to be in the Hall of Fame when I retire. I want to win a championship. That's what it's all about."
The Chiefs certainly want him to accomplish all of that with them.
When he was putting up Madden-like numbers last season, including a dazzling five-touchdown performance against Oakland, the franchise was quietly reaching out to his agents about a contract extension. They knew there was no way Charles would play for the relatively paltry sum that he was making, so they were proactive in working out a way to fairly compensate him.
The negotiations finally became public as training camp approached, and the deal was consummated the day before Charles was to step on the field for the first full-squad workout.
The new deal adds about $18.1 million to Charles' contract, but more important to him, keeps him in Kansas City through the 2017 season. And if he matches his production of last season, which included more than 1,200 yards rushing, four more years would mean eclipsing 10,000 for his career -- more than Hall of Famers such as Earl Campbell, another product of Texas.
"Jamaal is our best player," said linebacker Derrick Johnson, who works out with Charles in the offseason. "He's a guy that we look up to. We put a lot of pressure on him to be our horse."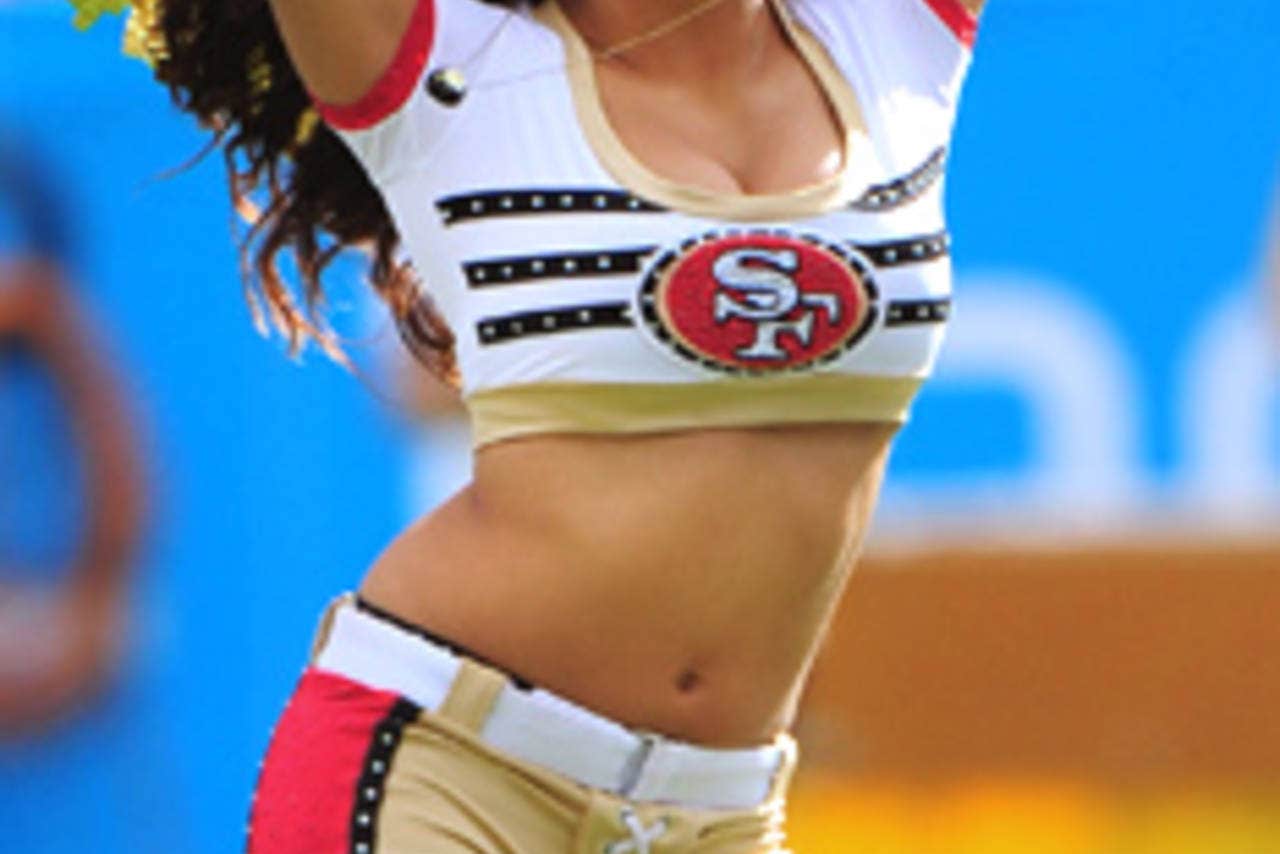 NFL CHEERLEADERS: Check out our gallery of sideline shots from around the league.
More than just a horse in Andy Reid's offense, though.
In the ever-evolving world of the NFL running back, where versatility is in high demand, Charles has become one of the game's most dynamic players. The Vikings' Adrian Peterson may remain the best pure runner in the league, but Charles proved last season that he can do much more than that, catching a career-best 70 passes for 693 yards and seven touchdowns.
Despite his slight stature, he's also proven to be a rare every-down player in an era of running backs-by-committee. Charles touched the ball 329 times last season, finished second to the Eagles' LeSean McCoy in yards from scrimmage, and has proven himself as a pass blocker.
"When it's in the heat of the battle, and it's kind of crunch time, you want your guys on the field, and that's the bottom line," Chiefs offensive coordinator Doug Pederson said. "Jamaal's a part of that and he's going to be on the football field regardless of how many touches he's had early in the game, or how many plays he has leading up to that point."
Besides, how else is he to continue his rapid climb in the record books?
Charles needs 248 yards rushing and 333 carries to become the Chiefs' career leader in each of the categories. He needs to merely maintain his average of 5.6 yards per carry to shatter the NFL's career mark of 5.22, held since 1965 by Hall of Famer Jim Brown.
They are important milestones for Charles, ones that will help to define his legacy.
"I let other people decide who the best is. I go out there and play football," Charles said. "At the end of my career, I want to be in the Hall of Fame. I don't judge 'who's the best, who's this and that.' Everybody has different talents."
Charles would turn 32 in December of the final year of his contract, a relatively advanced age for his position. But asked whether he'll be able to play out his deal, Charles had no doubts.
"I'm still fresh, I'm still feeling good," he said. "If I continue to work hard, I can go far. My philosophy is that hard work pays off. If I continue to work hard, things can still come to me."
Notes: DL Mike DeVito left Monday's workout with a left hand injury. ... Reid said each quarterback will play one quarter in Thursday's preseason game against Cincinnati. He had not decided on the workload for anybody else.
---