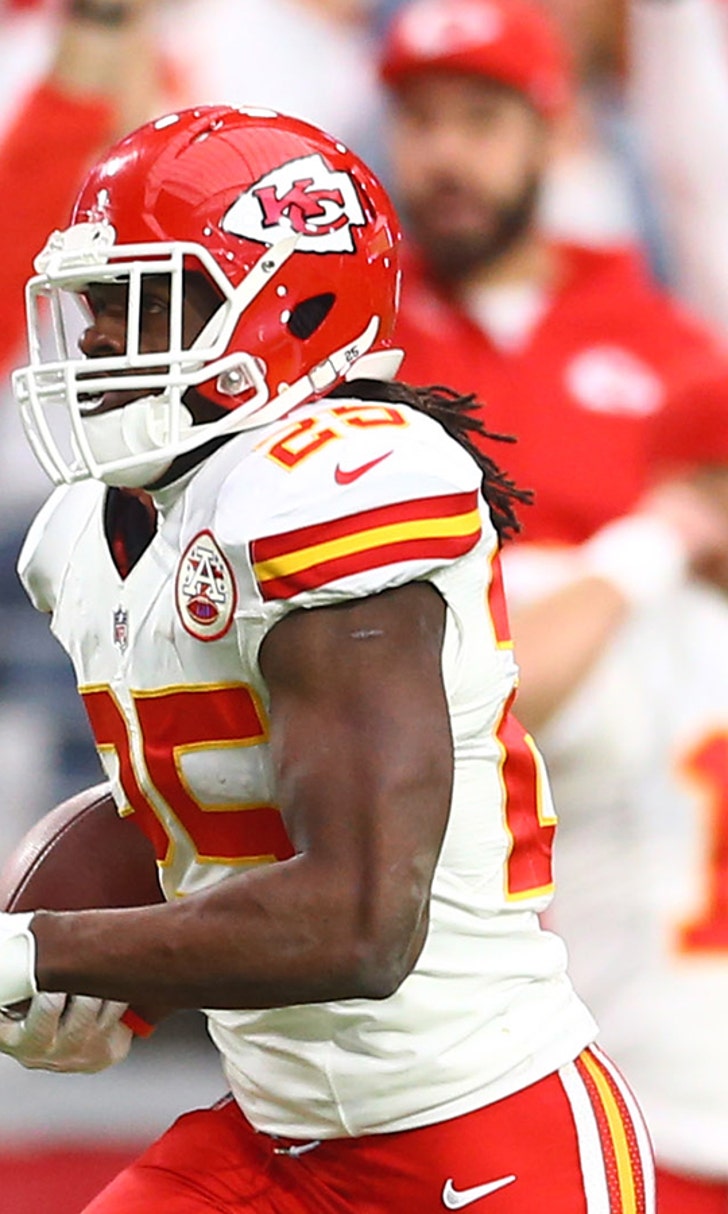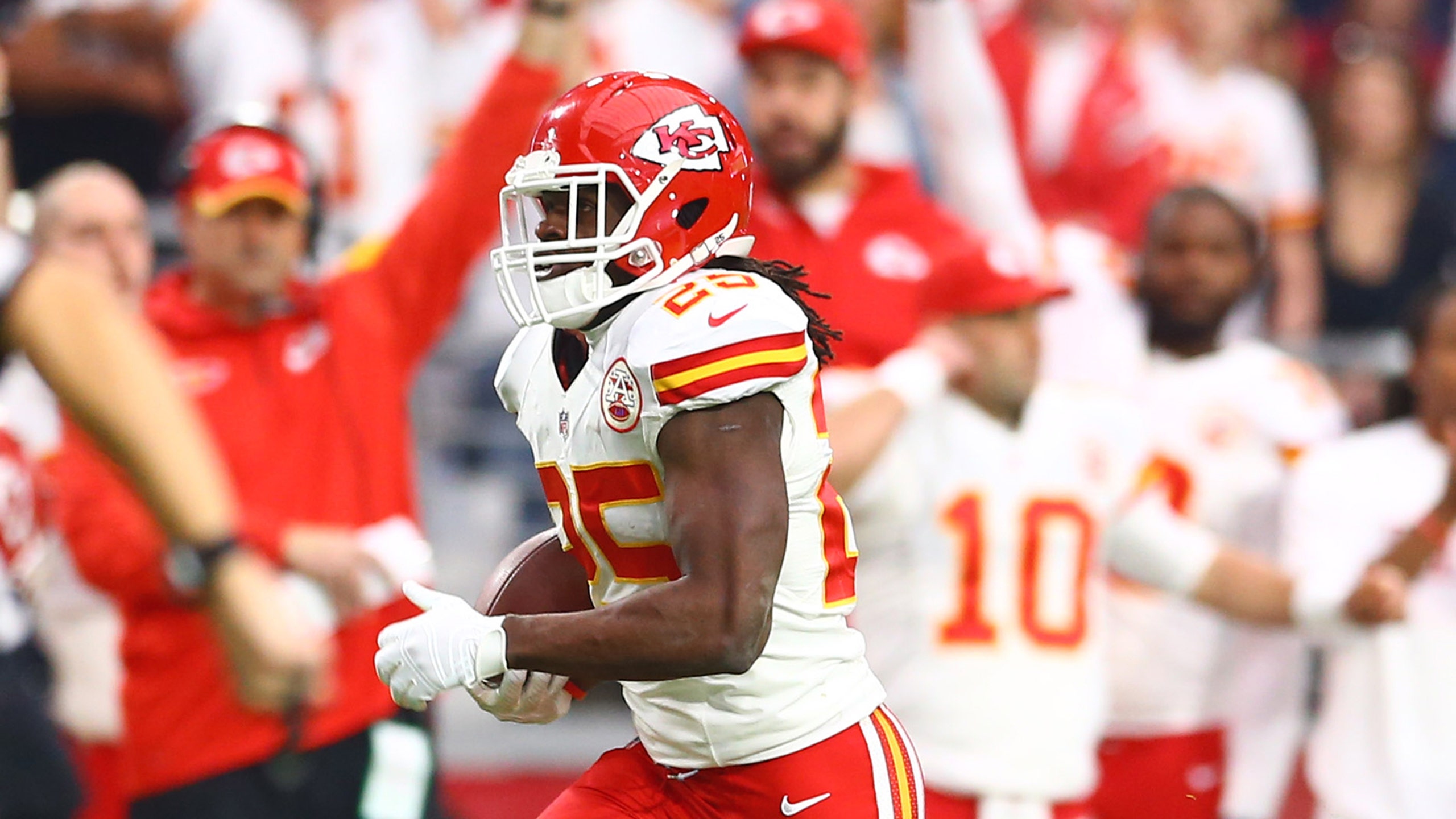 Chiefs' Charles says he wants to play another six years -- and don't count him out
BY foxsports • May 27, 2015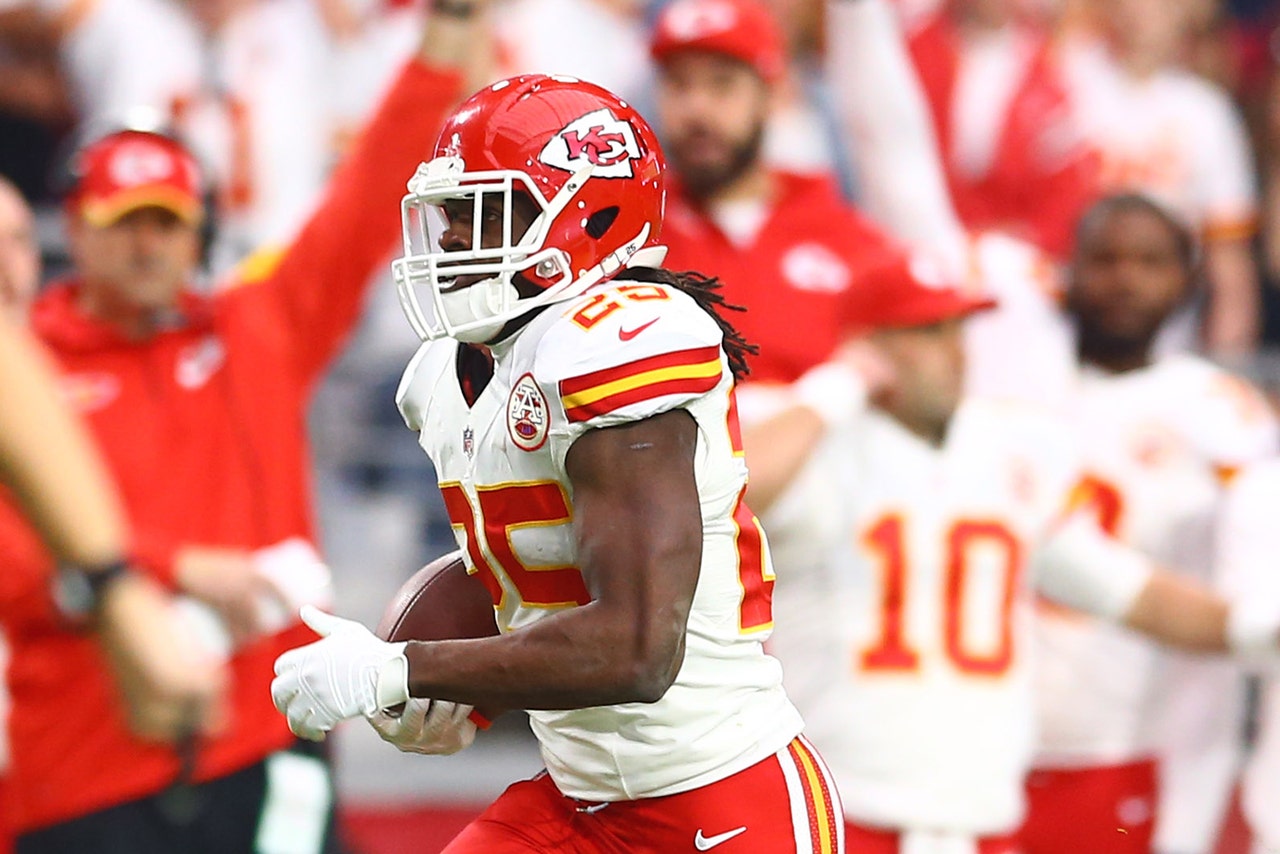 KANSAS CITY, Mo. -- Brian Westbrook under Andy Reid, in 2007, a season in which the Philadelphia Eagles' bellcow turned 28 years old: 1,333 rushing yards, 4.8 yards per carry, 2,104 total yards from scrimmage, 12 rushing and receiving touchdowns.
Westbrook under Andy Reid in 2008, when he turned 29: 936 rushing yards, 4.0 yards per carry, 1,338 total yards from scrimmage, 14 rushing and receiving touchdowns.
Hmm. Et tu, Jamaal Charles?
"I mean, I think the years back then, it's changed," Charles, the Kansas City Chiefs' all-world tailback, the biggest jewel on the club's fantasy football crown, said when asked about turning 29 in December. "They've got all kinds of technology now, all kinds of medicine people come up with to stay healthy. Back in the day, a (torn) ACL, you couldn't play, that was the end of the career. Now, they've got all kinds of things where you can be back, like, in four or five months.
"It's just the years changing, the future is changing, football is changing, sports is just changing. You see basketball (players) like Kobe (Bryant); he's still playing at 36. You see Tim Duncan. Just sports are changing. I think back in the day you couldn't play for long because a lot of people didn't know the formula (of) hitting, running people over. That's not my formula.
"So I want to play another six years. So my formula is just to keep on taking my diet and you know, the times change, the future changes. Football is changing. I've been seeing guys that play at (age) 37-38 playing in the trenches, and that's somewhere where you don't want to play. So I just want to change the game with running back, I want to last longer. Take this as a real job and then when I retire, I'll be happy where I end my career at."
Hey, as manifestos go, we've heard worse.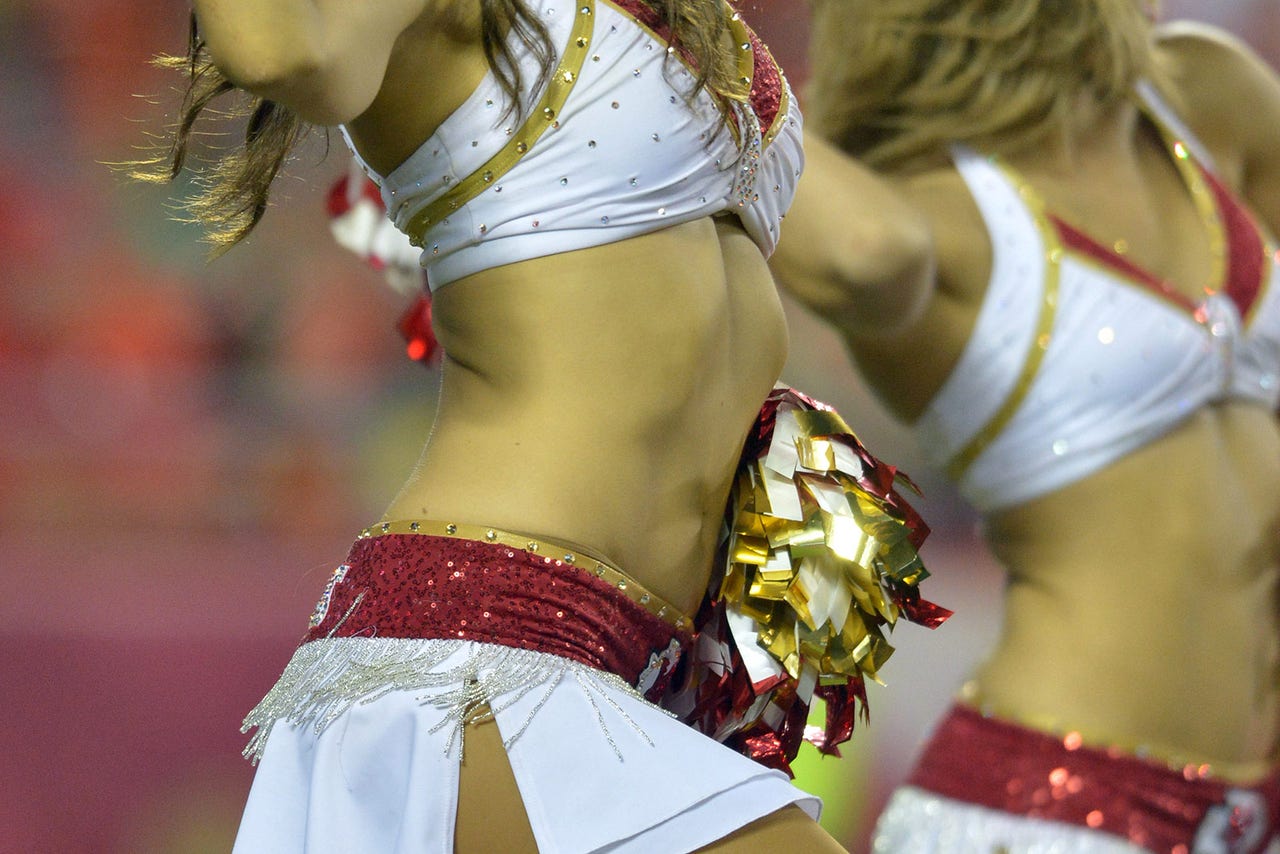 Lookin' good! Flip through our photo album of NFL cheerleaders.
And if there is a superstar inside the Chiefs' camp, still, Charles is it. He's not the best player on the roster anymore (that's contract-unhappy outside linebacker Justin Houston) and he might not even be the most irreplaceable (imagine this passing game without Jeremy Maclin, keeping the arsenic at a safe distance), but speedy No. 25 remains the first one snapped up in 99.99993 percent of fantasy football drafts every August, and that comes with cache. Although with another season like he had in 2014, tight end Travis Kelce could soon be squeezing him for space on that last podium, too.
So Jamaal's health is big news, both here and abroad. Or, rather, what Jamaal's health means as it projects to this fall.
Because last year, if it wasn't one thing, it was another. Ankle. Hamstring. Foot. Shoulder. Knee. Back. Some Mondays, Charles felt like the cat sprawled out on the board of the game Operation, minus the glowing red nose.
"It was just frustrating," No. 25 said of 2014, when he ran for 1,033 yards and nine scores on, more or less, one good leg. "It wasn't the (offensive) line; it was just me getting hurt.
"I've never been playing a whole season where I've had nagging injuries. I would go in and I've got to come out because my ankle hurt. And that's what all was frustrating. It wasn't frustration about the team, as we did a great job, we won (nine) games last year. So it couldn't be (the line). It was me, because I missed (time) and I feel like my team needed me and though (backup) Knile (Davis) did a great job, it was just frustrating, me getting hurt. That's the only part."
Despite numerous aches and a patchwork line in front of him, Charles still averaged 5.0 yards per carry and racked up 539 yards after contact last fall. So even a hobbled Charles, a down Charles, is better than the alternative, especially when it comes to pass protection -- Davis' struggles as Alex Smith's bodyguard have been well documented -- and in the receiving game.
But 28 is 28, and the meter is running, even for a scatback type who prefers angles, elusiveness and explosion to contact.
"I feel good. Feel healthy. I eat right, I take vitamins, I do yoga," Charles said. "I do everything I'm supposed to do to keep my body up (given my) age. I lose weight. Every year you're supposed to lose more than (you gain) when you get older, every year you're supposed to lose one pound every year (from the previous weight). So I think I'm doing good."
During this week's organized team activities, he checked in at 204 pounds, down three from his usual May form.
"I normally start at 207," Charles explained. "In December, I'm probably at 195."
Other than that, No. 25 isn't planning on changing what he does. Or, more important, how he does it.
"I think none of my instincts (are) going to change," Charles said.
Running angry works. Running scared, not so much. No. 25 likes the revamped line in front of him. More than that, he trusts those guys.
"I feel like I've got a Pro Bowl guard in front of me (in new blocker Ben Grubbs), and we got Jeff (Allen) back, we went to the playoffs with him," Charles said. "We got Fish (Eric Fisher) that is developing over his third year. We got Donald (Stephenson), he played a whole season (in 2013), did a great job when Branden (Albert) and Fish were going at it (at tackle), battling for that position. So now I feel way more comfortable, these guys are getting focused and it's time to get the step on now."
Duce Staley under Reid in 2002, after he'd turned 27: 1,029 rushing yards, 3.8 yards per carry, 1,570 yards from scrimmage, eight rushing and receiving touchdowns.
Staley under Reid in 2003, after he'd turned 28: 463 rushing yards, 4.8 yards per carry, 845 yards from scrimmage, seven rushing and receiving touchdowns. Signed with Pittsburgh after the season.
Charles isn't just racing the best that the Broncos, Chargers and Raiders have to offer. He's trying to outrun precedent. History.
"Feel like I'm 20," Charles said, grinning. "Twenty-one."
Age is just a number. But even if time forgives some runners, it waits for almost none of them.
You can follow Sean Keeler on Twitter at @SeanKeeler or email him at seanmkeeler@gmail.com.
---