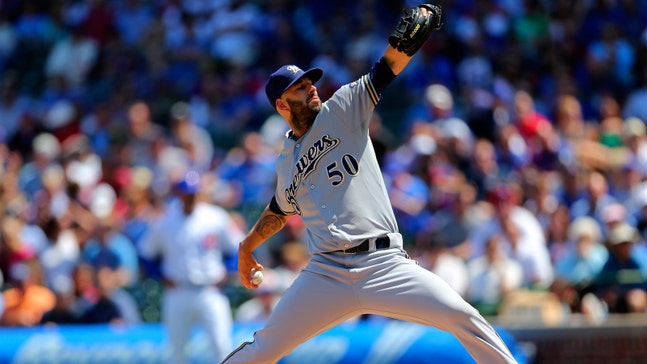 Chicago Fiers: Brewers starter continues to torch Cubs lineup in win
Published
May. 2, 2015 7:52 p.m. ET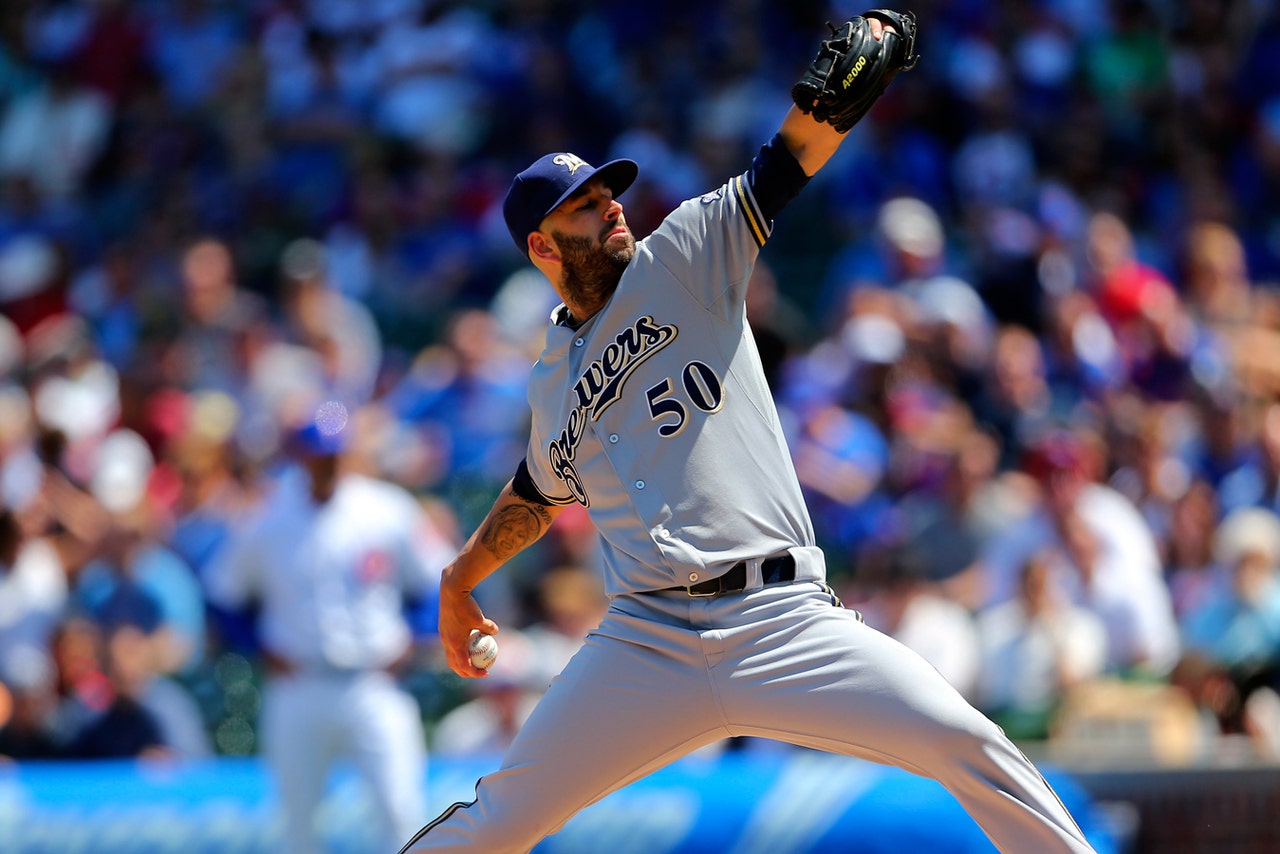 It's safe to say Mike Fiers enjoys pitching at Wrigley Field.
The right-hander continued his career dominance in Chicago by striking out 12 over six innings to earn his first win of the season in Milwaukee's 6-1 victory over the Cubs on Saturday afternoon.
It was a performance reminiscent of Fiers' start against the Cubs last season in which he struck out 14 in six innings on Aug. 15.
"It seems that way," Fiers said of pitching well at Wrigley Field. "I felt good the starts before (this season); I just didn't get it done. Today I felt great. I was attacking the guys and getting them to swing the bat because I was throwing a lot of strikes and then expanding the zone and getting the swings and misses."
Fiers is 3-0 with a 0.89 ERA with 32 strikeouts over 20 1/3 innings in three career outings at Wrigley Field.
According to the Elias Sports Bureau, Fiers joins Hall of Famer Sandy Koufax as the only visiting pitchers to record a combined 26-plus strikeouts in consecutive starts at Wrigley Field.
Jeremy Jeffress, Will Smith and Francisco Rodriguez combined for six strikeouts out of the bullpen, which gave Milwaukee's pitching staff 18 strikeouts Saturday, tying the franchise record set when Ben Sheets struck out 18 himself on May 16, 2004.
Chris Denorfia singled with one out in the bottom of the fifth inning to end a run of 11 straight retired by Fiers after the right-hander issued a pair of walks in the first.
Fiers struck out at least two batters in five of his six innings, including striking out the side in the first and the fifth.
"I'm glad he got back to the type of pitcher he is," Brewers manager Ron Roenicke said. "We've been waiting for one of these starts to get him rolling. We know what happens when he gets on a roll. I think confidence is part of that.
"He should walk away from this feeling really good. When he has life in his pitches, he can put up a lot of zeroes in a game."
Considering he entered with a 5.79 ERA having not lasted six innings in any of his four starts this season, Fiers needed an outing like the one he had Saturday against the Cubs.
After walking Jorge Soler and Anthony Rizzo in the first, Fiers prevented damage by striking out Kris Bryant and Miguel Montero. Addison Russell followed Denorfia's single with a two-out base hit in the fifth, but Fiers struck out Soler on a foul tip to end the inning.
The only blemish on Fiers' line was a solo home run hit by Rizzo with one out in the sixth.
"It's definitely a step in the right direction," Fiers said. "I think I was fine mentally before, but it's great to get a great start like this and get a good team win and move on from it so the next start I have that in the back of my mind that, 'Hey, I can still do this.' But I never thought that I couldn't pitch at this level at any time. But it's definitely a confidence booster."
A two-run home run by Ryan Braun in the first and RBI singles from Carlos Gomez and Jean Segura in the second provided Fiers an early 4-0 advantage.
The Brewers would add an insurance run in the seventh on an RBI triple by Segura and another in the ninth when the Cubs turned a routine groundball to short into a Little League home run for Logan Schafer with two throwing errors.
Follow Andrew Gruman on Twitter
---