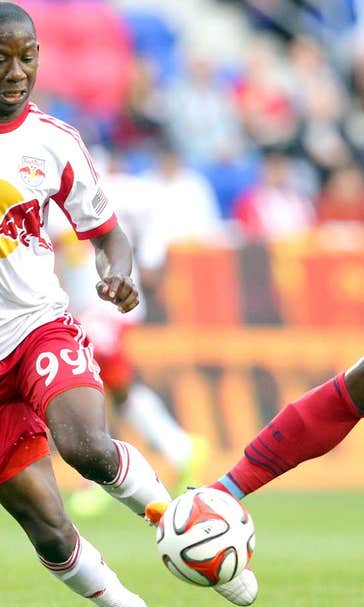 Chicago claims dramatic victory over New York in potential game of the season
BY foxsports • May 11, 2014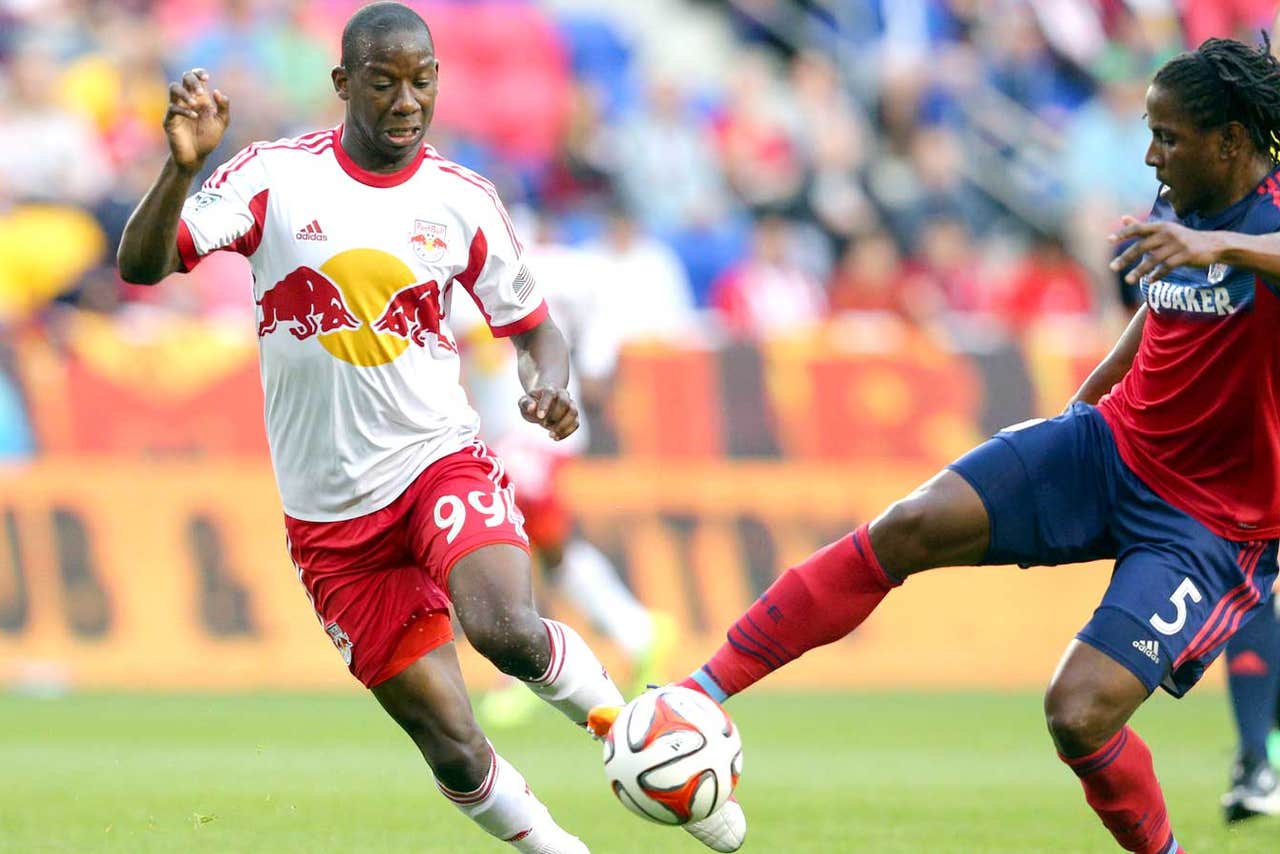 HARRISON, N.J.
It was less a soccer game than it was a Greek tragedy, with the protagonists, the New York Red Bulls and the Chicago Fire, taking turns encountering deceit, triumph, disappointment and loss. Such was the drama of the game of the Major League Soccer season thus far, and perhaps of several years past and future, ultimately won by the visiting Fire 5-4 on Saturday night.
In the first act, the Red Bulls were betrayed by an assistant referee, who handed the Fire an unearned goal after just four minutes. Mike Magee was well offside as Harry Shipp curled a ball into the box. Goalkeeper Luis Robles and his defensive peers gave up on the play – on account of Magee's obvious interference – as the ball skipped into the net. The flag went up, rightly, but then went back down and the goal was inexplicably allowed to stand.
The second act: The Red Bulls Rise. On the very next play, as soon as New York had finally suspended its consternation and proceeded with the game, Tim Cahill hammered in one of his trademark headers to equalize. And minutes before half-time – after the Fire's reigning league MVP Mike Magee had missed a wonderful chance – Thierry Henry fed the red-hot Bradley Wright-Phillips, who put the home team back ahead before the break.
Act III: The Red Bulls Collapse In A Blaze of Fire. It took just 15 minutes for the visitors, who wouldn't have been blamed for letting their hopes sag, to score four times. Quincy Amarikwa capitalized on some shoddy defending. And then Shipp did the same. Whereupon Shipp did it again, giving the rookie not merely his first hat-trick but his first three professional goals. And then Patrick Nyarko sent a long shot sailing into the far top corner from out by the sideline to make it 5-2 to the Fire by the 64th minute.
"A brain fart," Red Bull midfielder Dax McCarty would later explain, sort of. "That's really all there is to it. I think three of their goals are us giving them the ball back in our own box. I don't care what level you play at – under-10, under-12 – it's just really unacceptable."
The final act, wherein the Red Bulls endeavor to make right all that had gone wrong and salvage the game that had been torn asunder, culminated in their falling only just short. Wright-Phillips volleyed in a goal and then converted a penalty to register his own hat-trick and make it 5-4. But as Red Bull Arena rocked as it may never have before, Henry, the wily old star who holds all manner of goal-scoring records, failed twice when facing goalkeeper Sean Johnson one-on-one. And then Wright-Phillips' 95th-minute bicycle kick from up close zipped right into Johnson's hands.
The final whistle rang and players from both teams exhaustedly slumped to the rutted grass, made soggy from a stormy day filled with upheaval. Chicago won its first game in nine attempts this season, while New York suffered its first home defeat in 13 attempts since June.
The Red Bulls' ever-entertaining manager Mike Petke was asked if he could glean any positives from this strange and twisted exercise, this aberration of a soccer game: "Yes, I'm going to go and have a vodka," he dead-panned. "That is a big positive."
Of its two personalities, Petke's team had shown the ugly one at all the wrong times. Sometimes, the disinterested Red Bulls emerge, self-immolating the game to the point where, once the eager and committed Red Bulls finally show their faces again, the damage is done.
It's a problem that confounds Petke. "I don't have the formula to inject them with urgency," he said. "If I did, I would be a billionaire and I'd be the best coach, and coaching Barcelona right now."
At a smaller press conference at the other end of the corridor, the Fire's newish manager Frank Yallop was light with relief. Eight games thus far had yielded two losses and six draws. And on the night, his team had scored the first goal for the seventh time in nine games. Yet they'd had relatively little to show for it – against Real Salt Lake last weekend, they had even allowed a 90th-minute equalizer and a 93rd-minute winner. And on this night too, they had given the lead away.
"If you score first in our league, it's 83 percent – I think – [of the time that] you get a point or more," Yallop said. "We've been a bit of unlucky, to be honest. We've had two home games where we've had a penalty kick in the last minute of the game to win it and missed them both."
Following four years of futility, Yallop was put in charge of Chicago to return the club to competitiveness last winter. And along that trajectory, this win meant much. "I don't like to use the word 'rebuilding' because we're in the season," said Yallop. "There's a lot of young guys getting a chance to play though, and these sorts of games, they teach you the game. Hopefully the tide's going to turn."
"We needed a break," added Magee. "We needed it bad. Especially with some young guys who needed that paper proof of progress and reward."
The forward credited Yallop and his staff for the Fire's unlikely and unconventional win. "At half-time, our coaches kept us calm and wouldn't let us panic and kind of stitched us back together," Magee said. "And you saw the result. The club is going forward. The results haven't shown it but [Yallop] has been great."
Following the game, Yallop said he might join Petke for that drink. In fact, anybody that watched a game for the ages, that may well live on in soccer lore, could do with one.
---