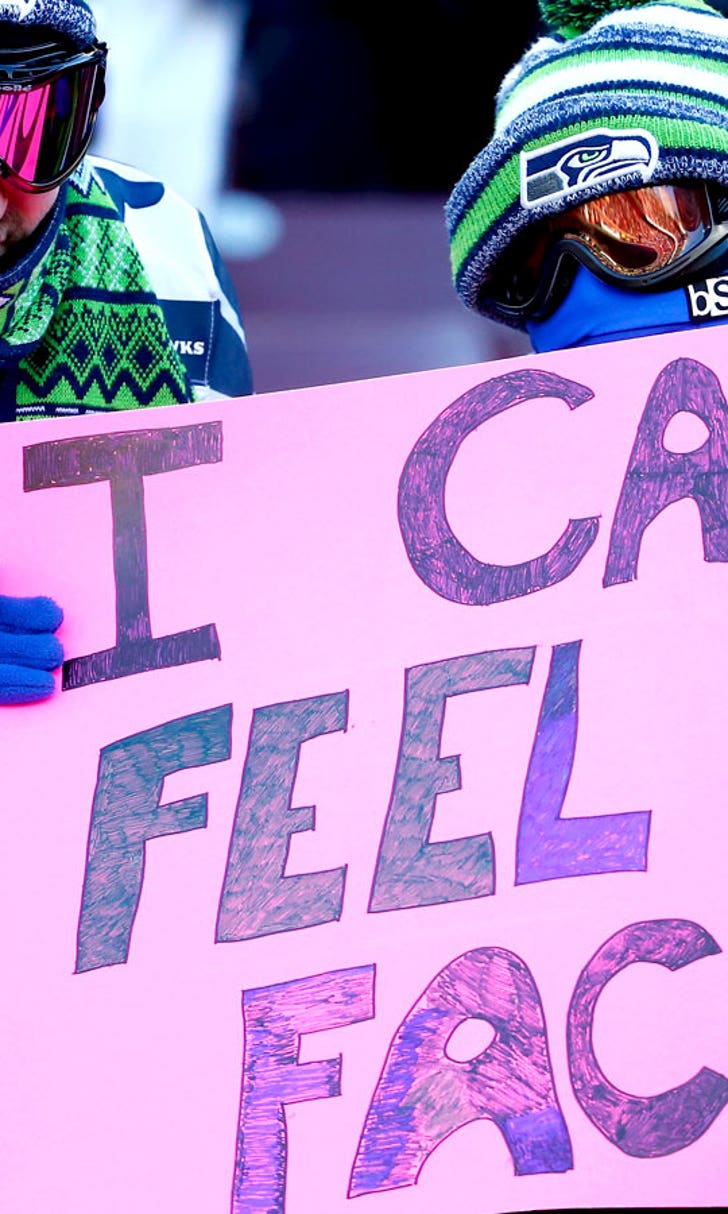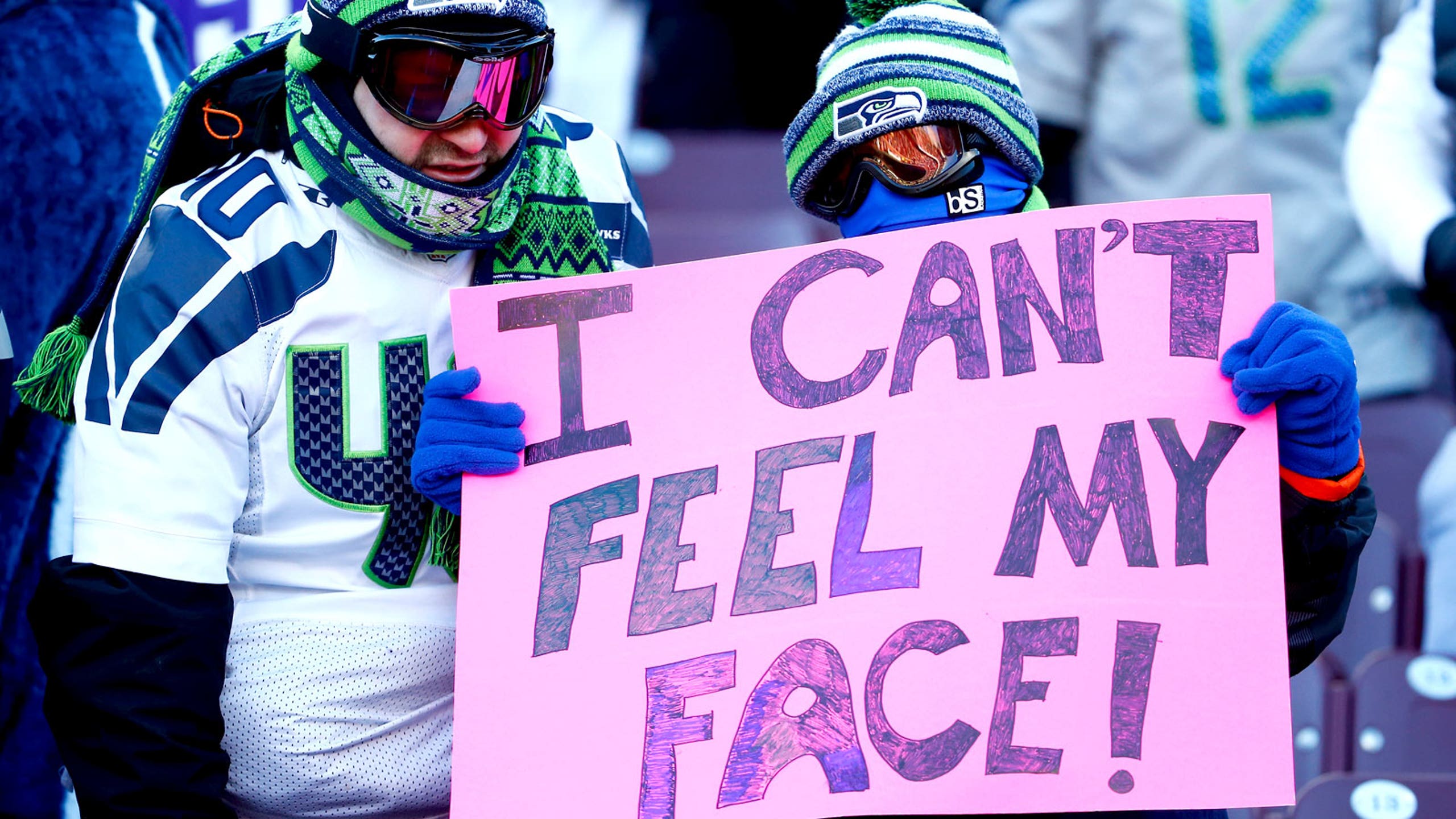 Check out how the fans dealt with the cold in Minnesota
BY Sid Saraf • January 10, 2016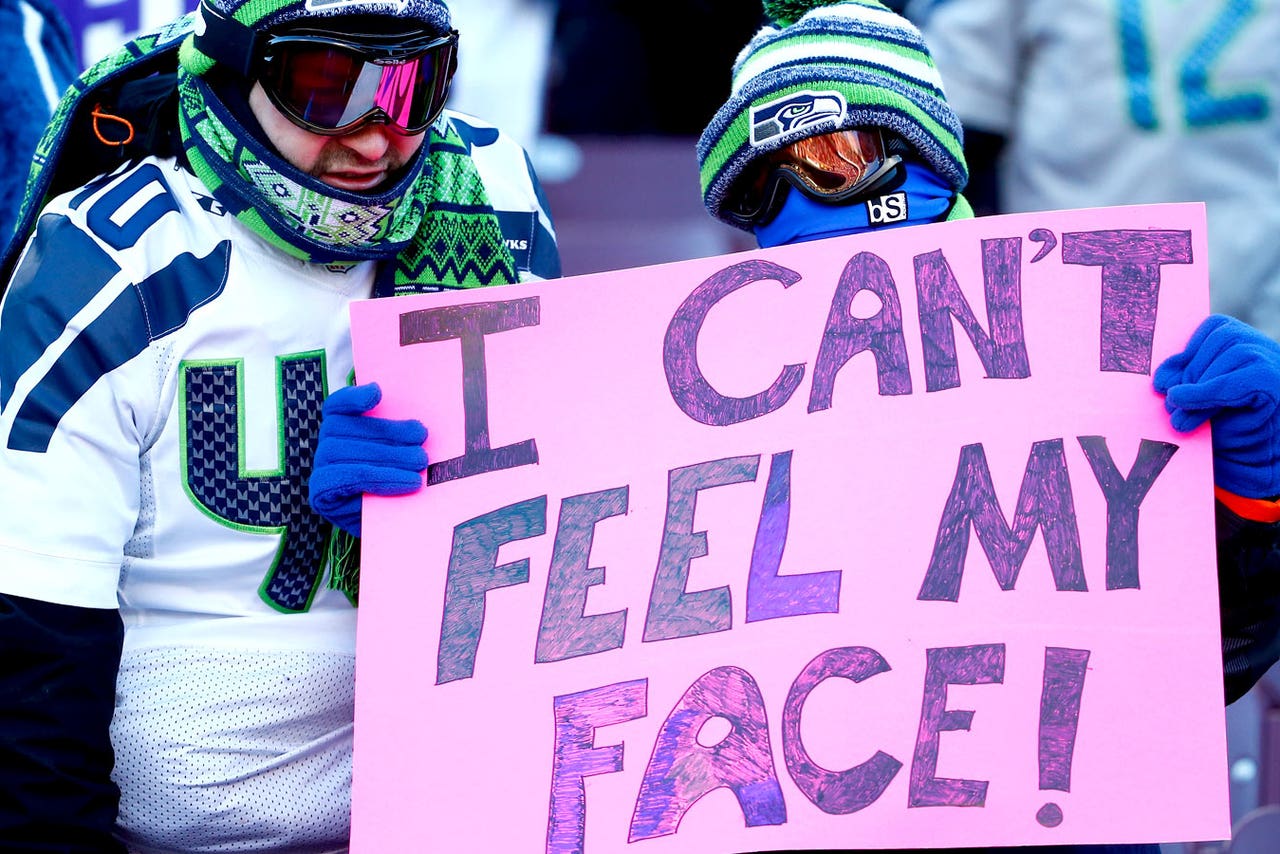 In case you didn't know, Sunday's NFC Wild Card game between the Minnesota Vikings and Seattle Seahawks was played in frigid conditions. Below-zero conditions.
No big deal, right? People in Minnesota are a tough folk and are used to this kind of weather. But nonetheless, the scene at the TCF Bank Stadium was cool to see.
Let's take a peek at how some of the fans were dealing with the freezing temperatures.
If you're a Minnesota resident, the cold doesn't impress you: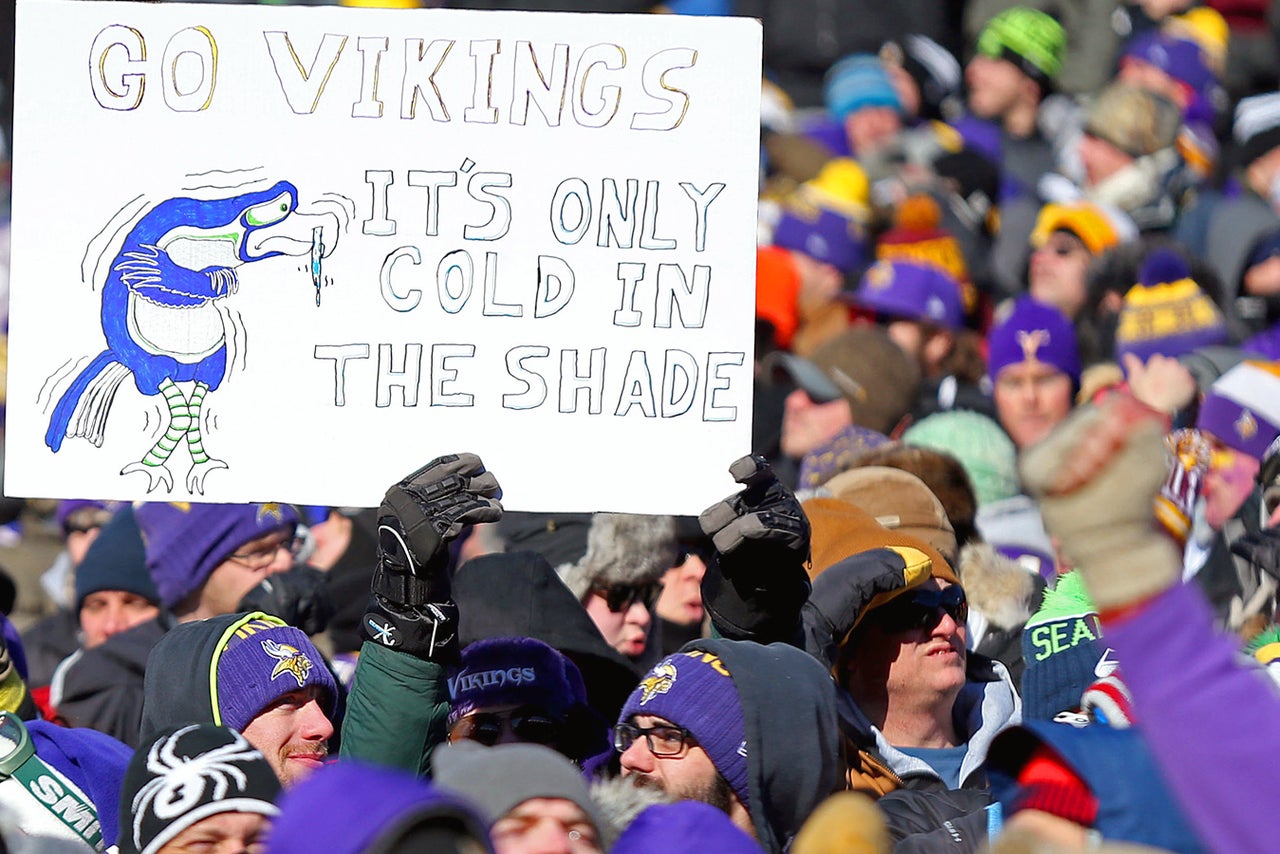 Just like the Beatles walking across Abbey Road, these three fans are decked out and crossing the street and into TCF Bank Stadium: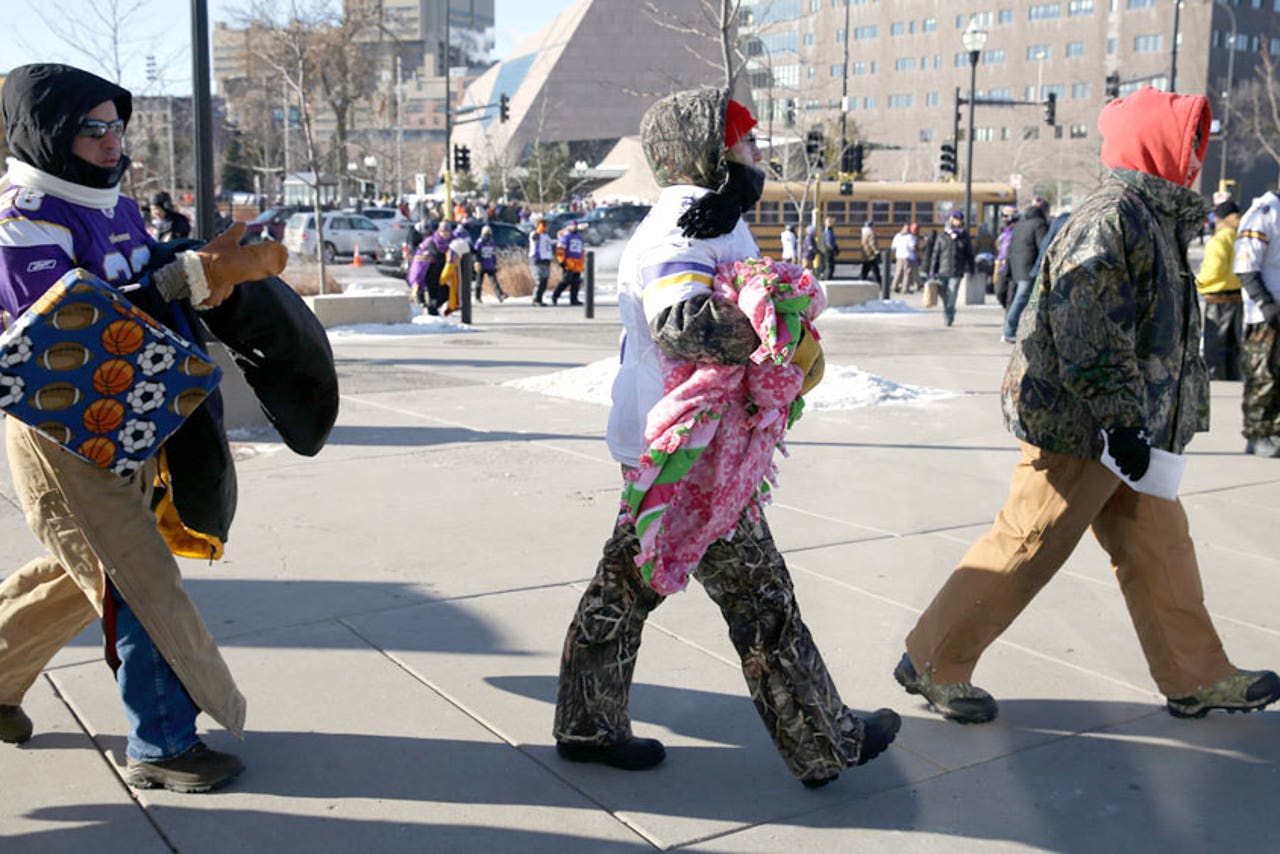 Is this cheerleader really happy or gritting her teeth to deal with the icy air?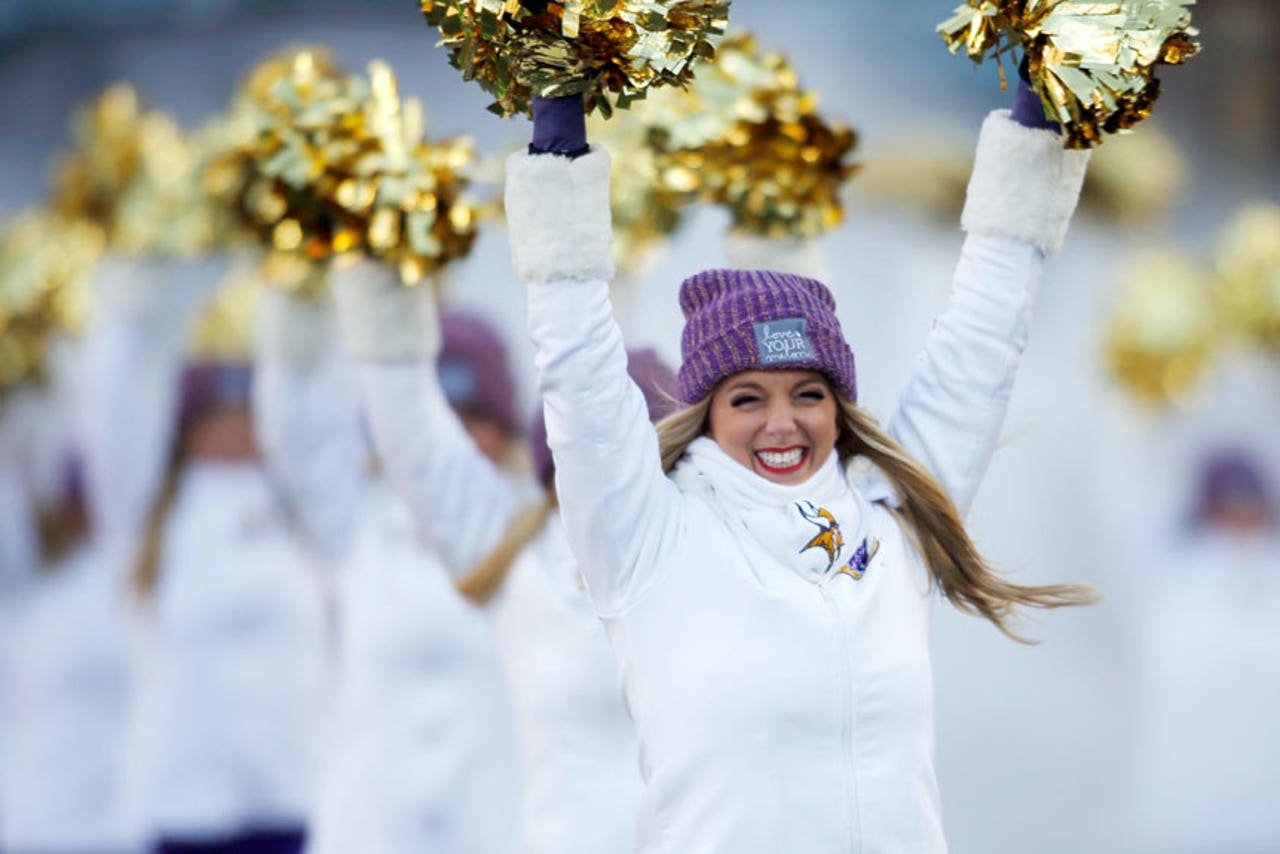 This sign speaks volumes: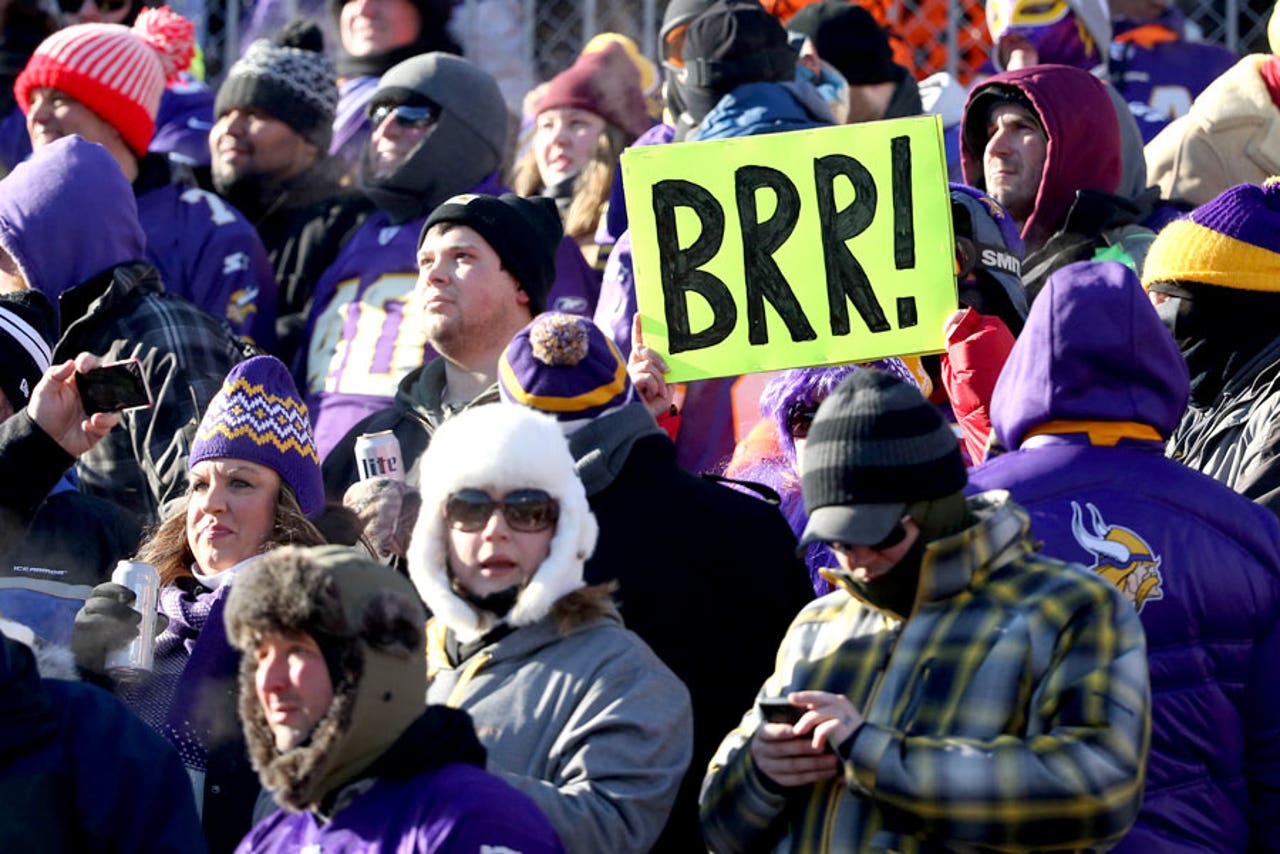 Are there people under all that gear?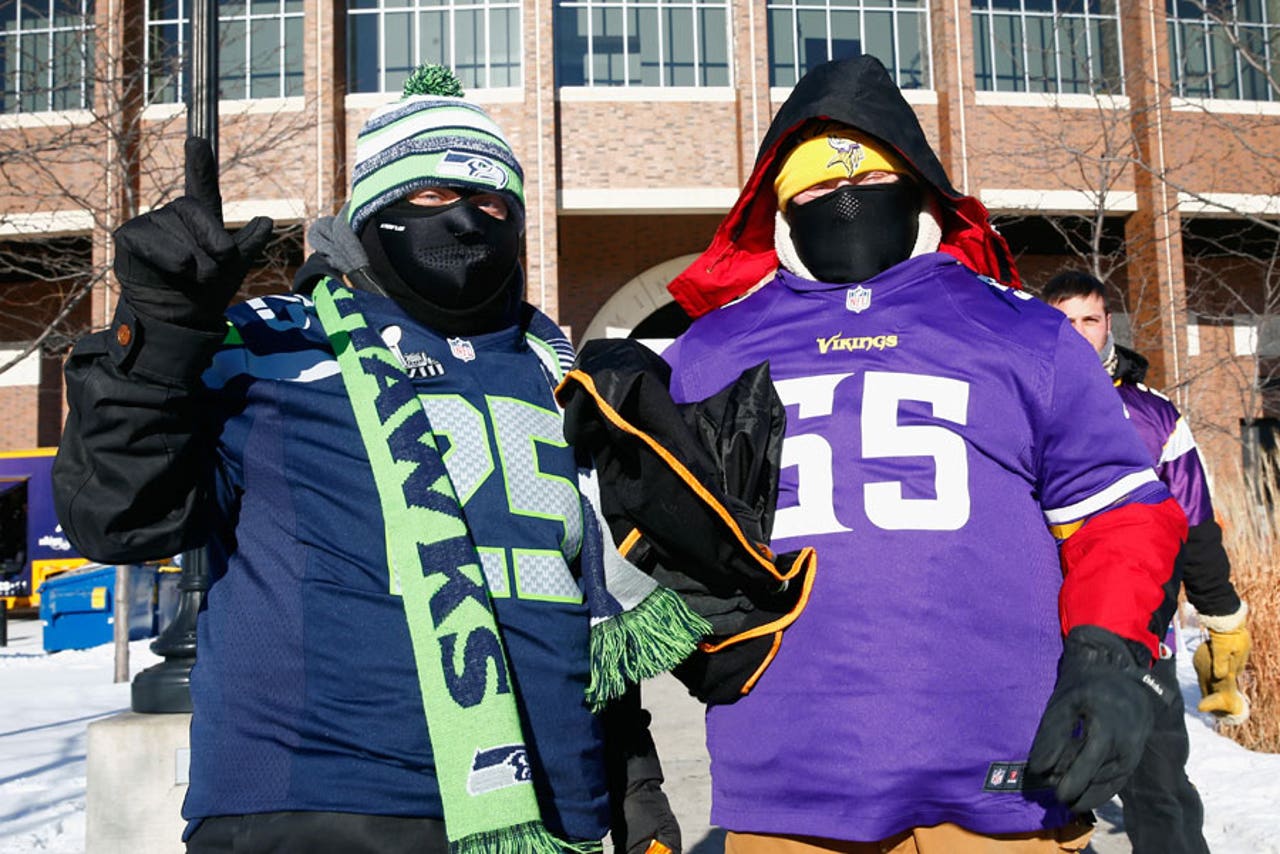 Tailgates will go down, rain, shine or snow: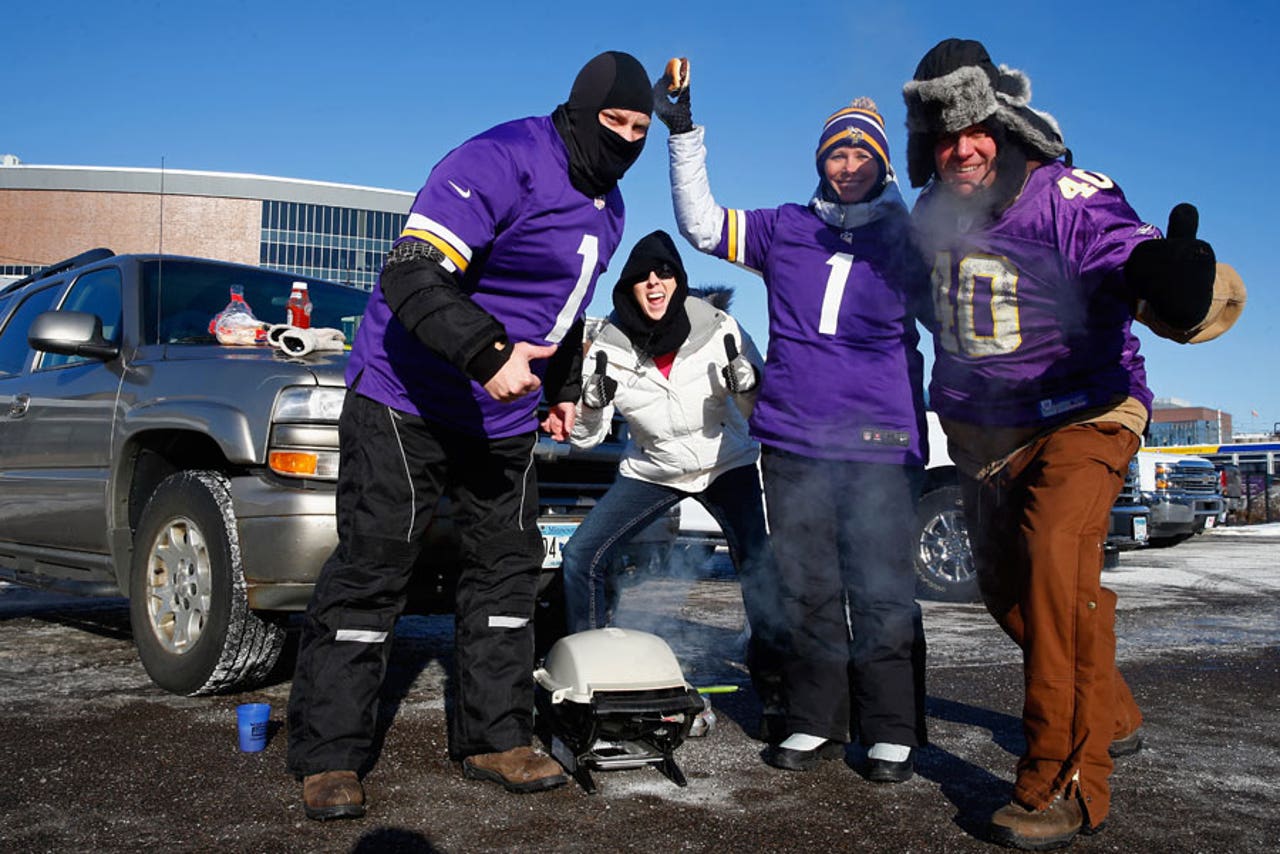 Hey, there's Roger Goodell!
And, of course, there's always the moron who has to take his shirt off:
---