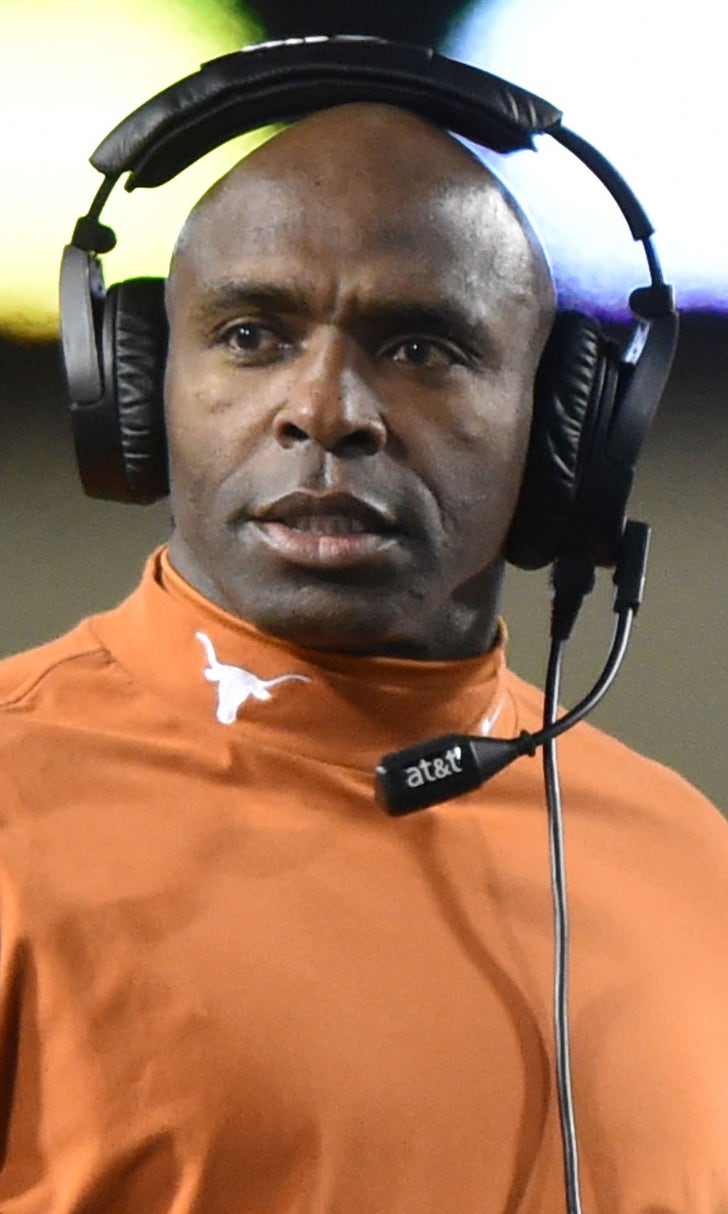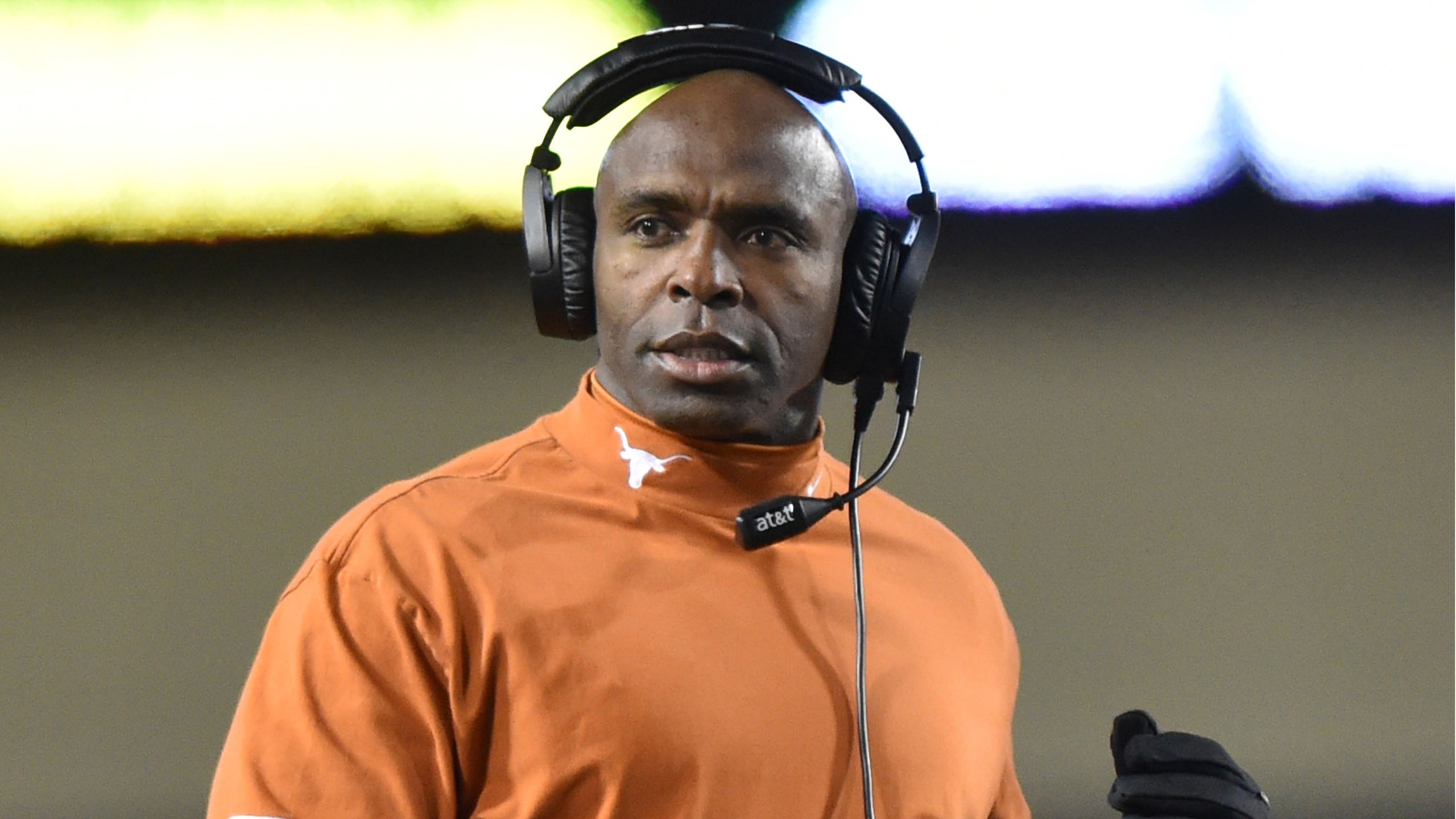 Charlie Strong: Texas will 'never' have 5-loss season again
BY foxsports • November 17, 2014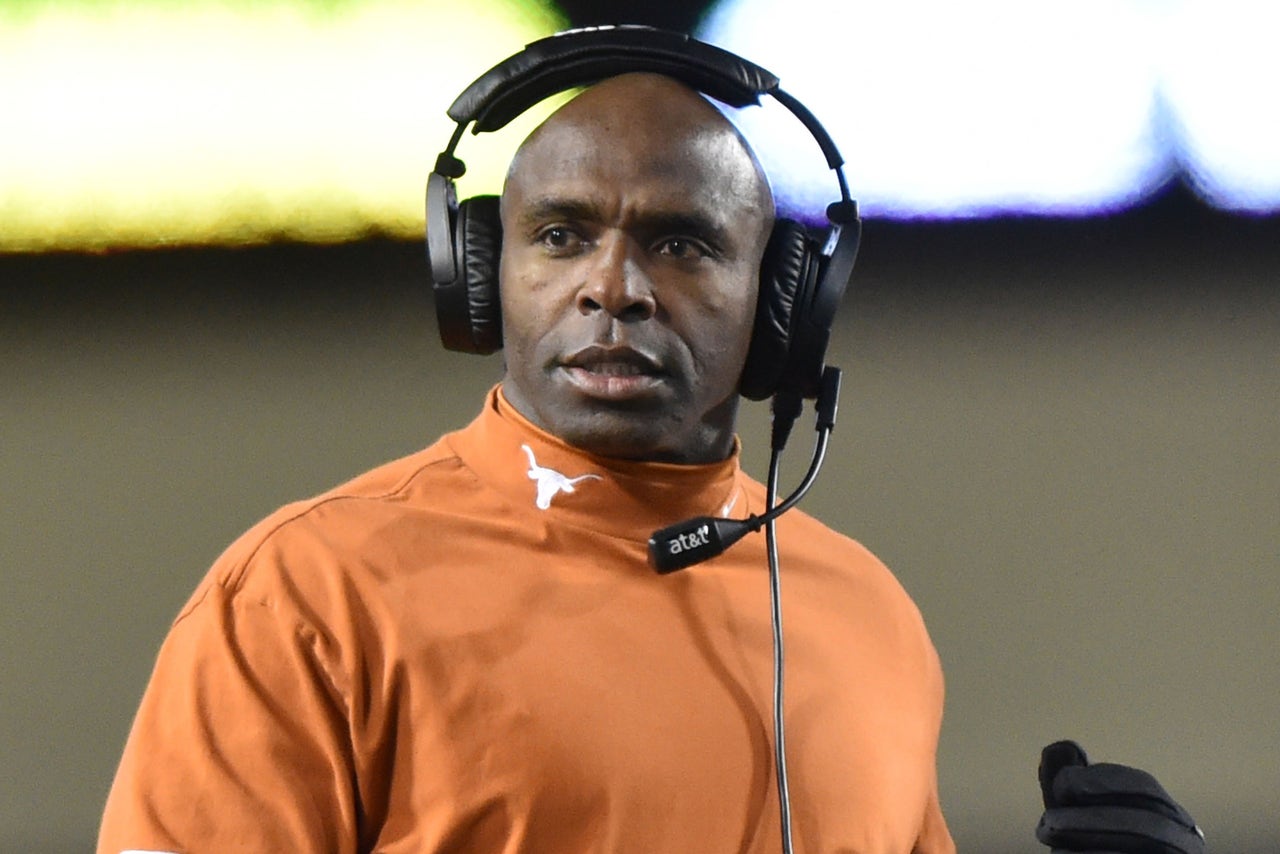 We're just going to go ahead and assume Charlie Strong isn't superstitious, because the bold prediction he just made might make those who are a little queasy.
Speaking to ESPN.com, Charlie Strong said a five-loss season "will never happen in this program again."
"I told the coaching staff it's on us," Strong told Max Olson. "We were sitting here at 3-5 and I said we should not be pleased with where we are. At the University of Texas, that will never happen that, with our [track] record, we go out and get five losses. We're not comfortable with that."
The season certainly started rough for Strong, dropping two of his first three games and four of his first six in his inaugural season. Murmurs of his firing, while slight, where still there. but currently, Texas is on a three-game winning streak since that 3-5 mark Strong referenced and the coach says he's not turning back.
"I never thought I had more than I could chew," he continued. "When you're dealing with young people, it doesn't matter how big the program is. When you're dealing with young people and you get them to trust you and they believe in what the mission is, it's all about that."
The Longhorns only have one game left on their regular-season schedule, a Thanksgiving showdown on FOX Sports 1 against No. 4 TCU in Austin. Then comes a bowl game, where the Longhorns may or may not face former foe Texas A&M.
MORE FROM FOX SPORTS SOUTHWEST: 
- Ranking NFL quarterback salaries
- Wake up! Athletes caught sleeping
- Best college football traditions
- Greatest NBA players without a championship ring
---