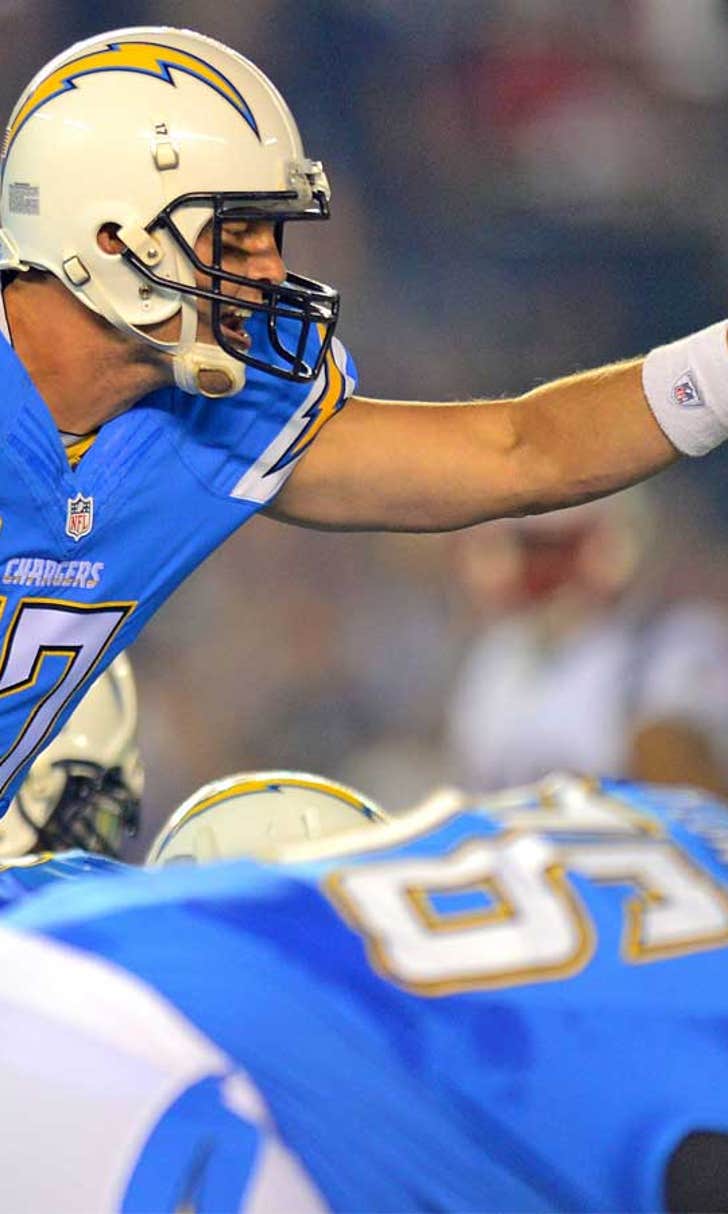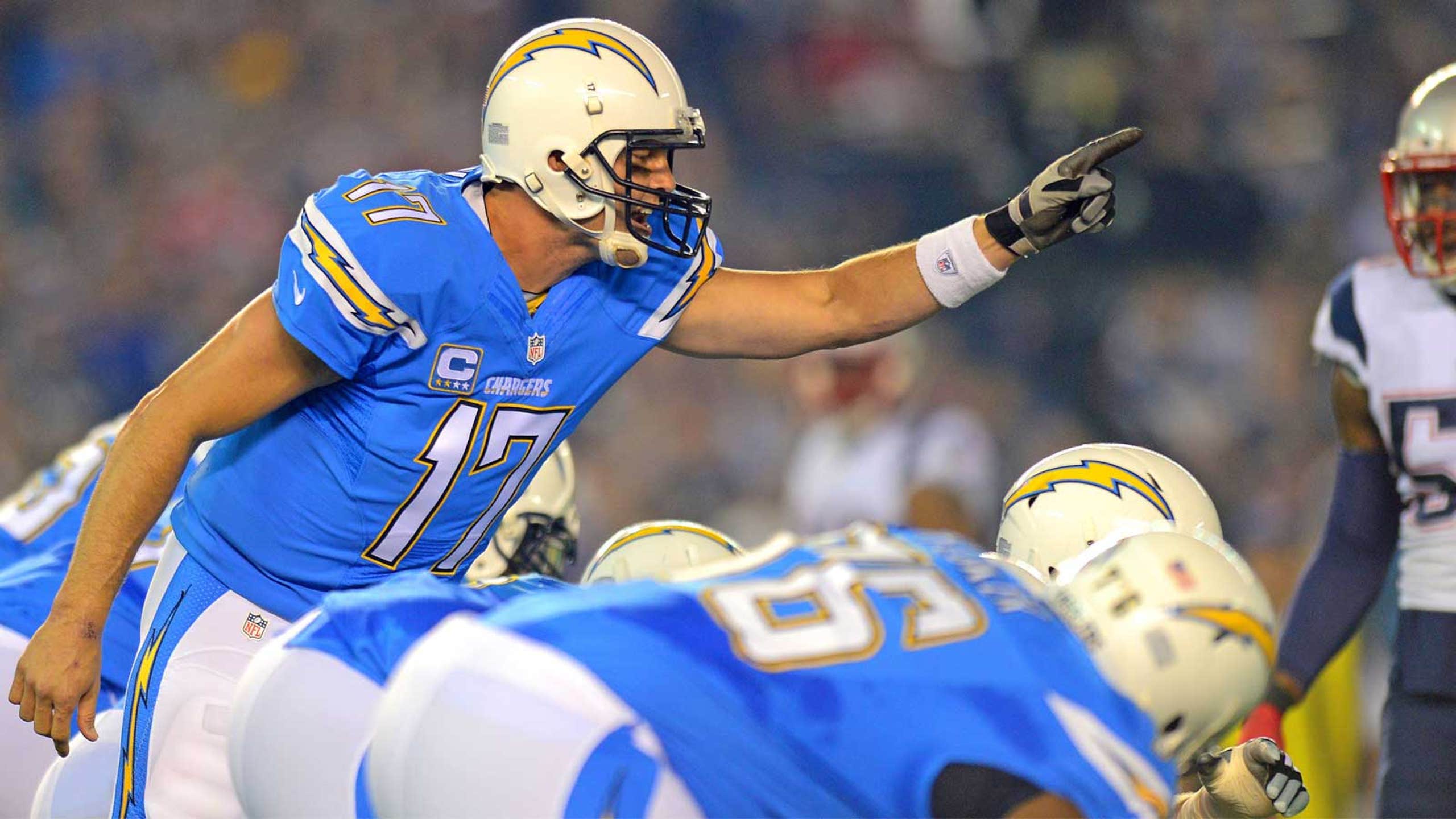 Chargers QB Philip Rivers focused on rival Broncos
BY foxsports • December 12, 2014
SAN DIEGO (AP) -- Unlike last season at about this time, the San Diego Chargers are in control of their destiny heading into Sunday's game against Denver.
Last year, the Chargers needed the Miami Dolphins and Baltimore Ravens to collapse to make the postseason. Not so this season.
San Diego quarterback Philip Rivers said that was the take away from Sunday's 23-14 loss to the New England Patriots, which snapped a three-game winning streak.
"Hey, we're still in control, that's the positive," Rivers said Wednesday. "But that's going to change if we don't get it done on Sunday."
The Chargers (8-5) enter their home finale as the AFC's sixth and final playoff seed.
"We don't need any help," Rivers said. "We need Chargers help."
Of course, the Broncos (10-3) have their own plans.
Denver could clinch its fourth consecutive AFC West title by winning its NFL-record 12th straight divisional road game if the Broncos beat the Chargers.
"It's about what you think would be a divisional game in December with a lot riding on it," Rivers said.
Rivers and San Diego's offense struggled against New England, getting shut out in the second half. That included Rivers throwing for just one touchdown, 189 yards and being sacked four times.
"We've moved past that one," Rivers said. "All eyes are on Denver."
The Chargers know they have to play better. Repeating last game's offensive showing of one touchdown isn't a recipe for defeating Peyton Manning and the Broncos.
"This is one of those games where you don't need a lot of pep talks and to hype it up," Rivers said. "It's playoff time for a lot of teams."
---