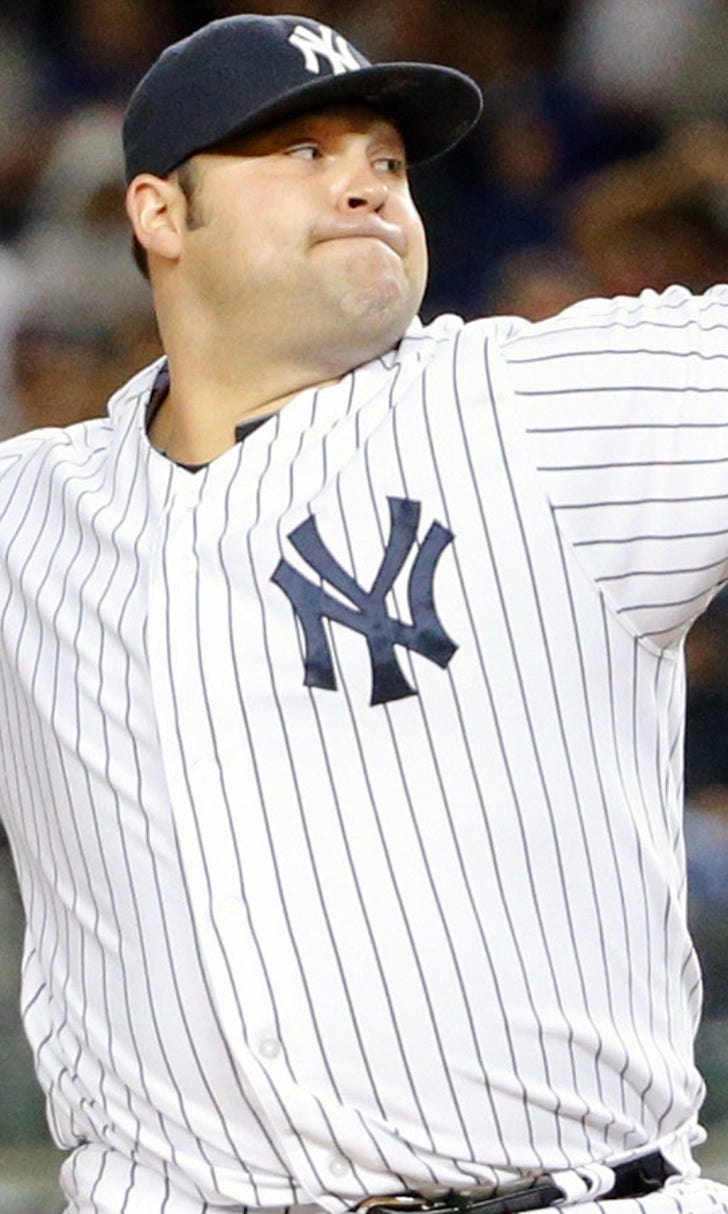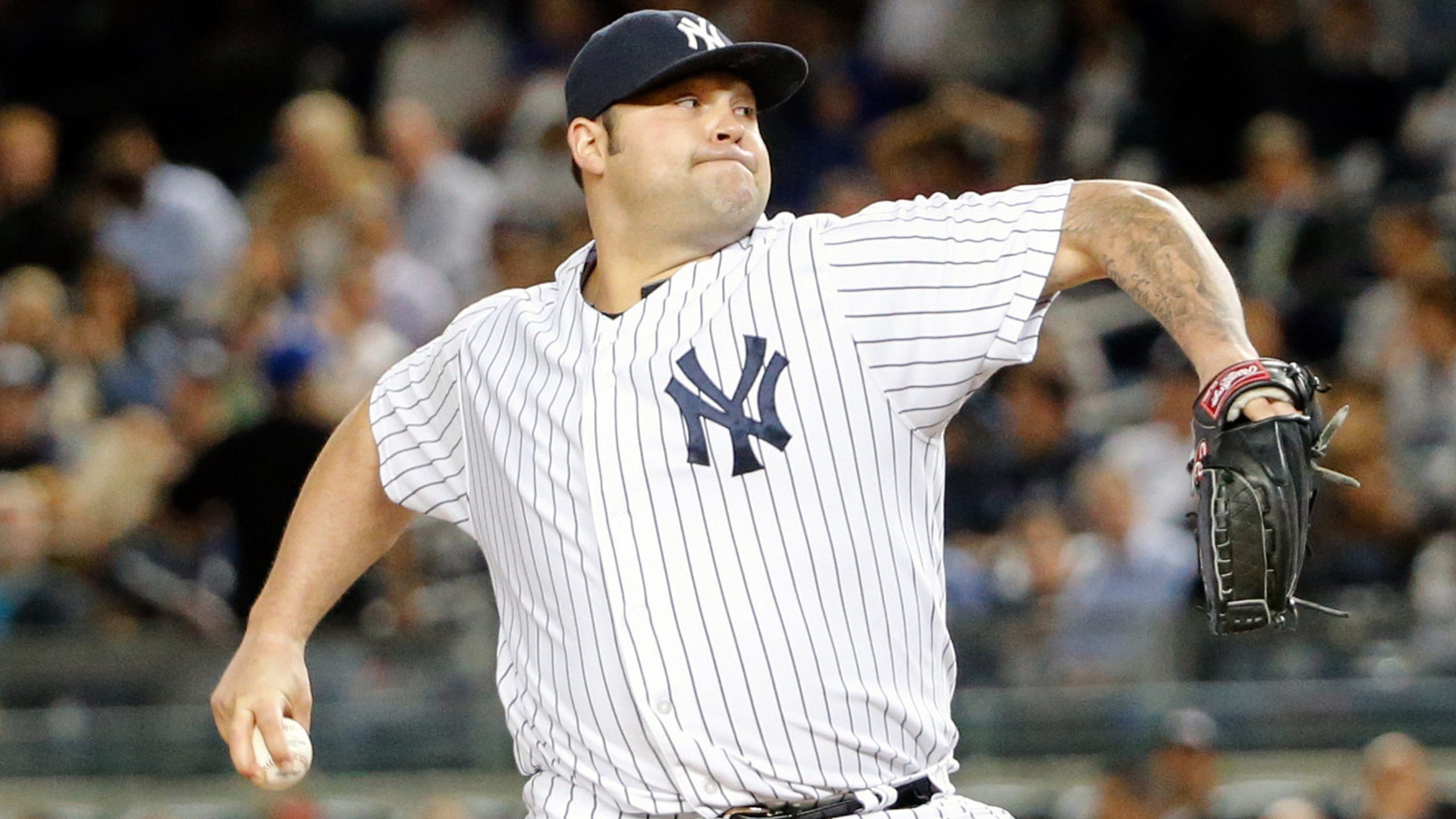 Changes just keep coming
BY foxsports • December 13, 2013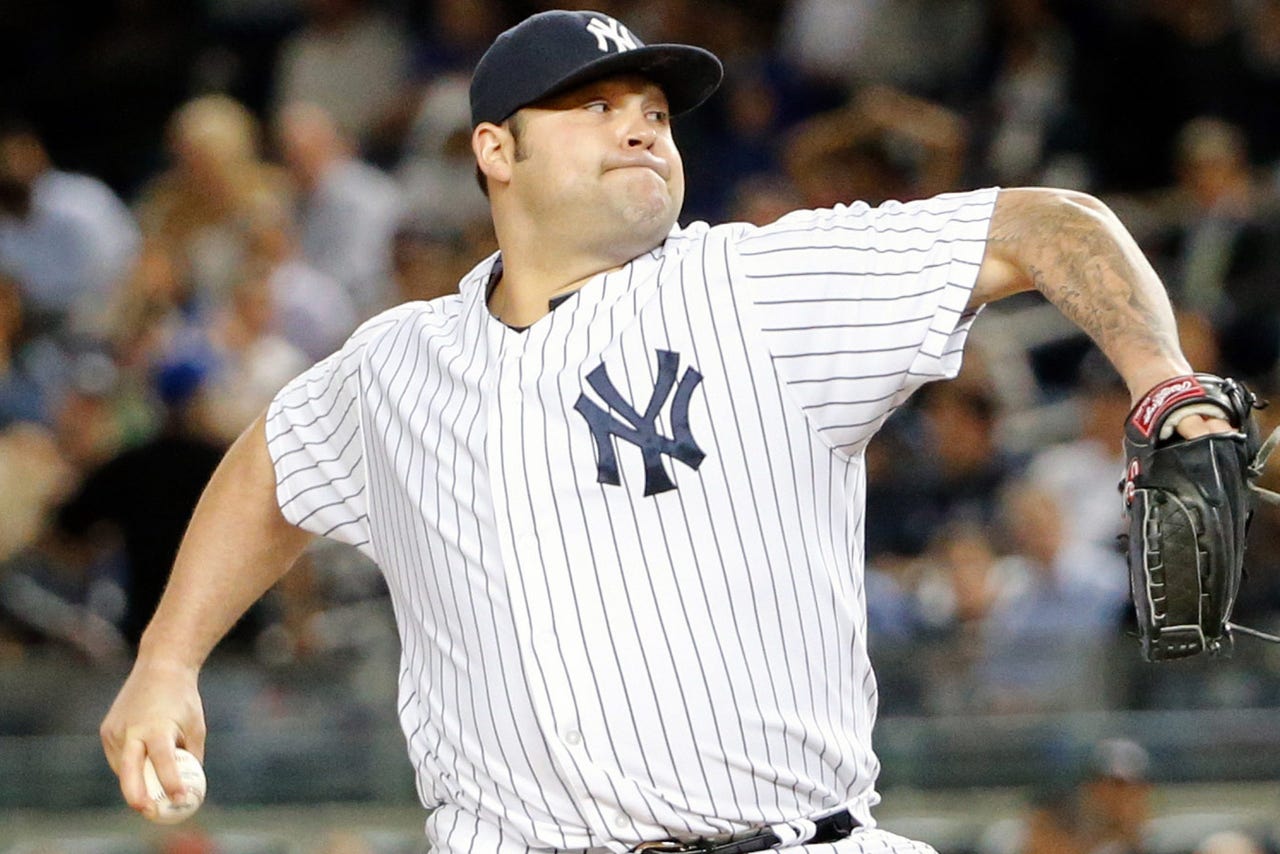 When the Detroit Tigers were eliminated by the Boston Red Sox in the 2013 ALCS, fans expected to see some minor adjustments to a roster that had won three consecutive AL Central titles.
That's not exactly what's happened.
In a wild two months, Tigers GM Dave Dombrowski has brought in a new manager, changed Detroit's entire offensive philosophy, rebuilt the bullpen and even tweaked baseball's best pitching rotation.
The moves kept coming on Thursday, with multiple reports saying that the Tigers had reached a contract agreement with former Yankees phenom Joba Chamberlain.
Chamberlain never became an ace starter in New York, nor did he end up replacing Mariano Rivera as closer, but Chamberlain's going to be one of many new faces in Lakeland, Fla., this spring.
At some point since the end of the season, Dombrowski appears to have changed the entire short-term plan for the franchise. Instead of making a couple changes designed to go all in to win the 2014 World Series, the Tigers are now set up to still contend this year while giving themselves a lot more financial flexibility down the road.
There's no question that Dombrowski has achieved the latter goal -- getting rid of Prince Fielder's massive contract does that by itself -- but will the new-look Tigers still be postseason favorites?
It's hard to tell because Dombrowski's taking a lot of risks with the offense. If they pay off, Detroit could be ready for a run of several more years, but if it doesn't work, things might get ugly.
Let's start with the infield, where every position is going to be in new hands. Fielder's gone and so are Omar Infante and Jhonny Peralta. Miguel Cabrera moves back to first base, rookie Nick Castellanos will be at third.
Just like the good old days, the double-play combination will be wearing No. 1 and No. 3, with shortstop Jose Iglesias keeping Lou Whitaker's old jersey while second baseman Ian Kinsler takes Alan Trammell's.
Even perennial utilityman Ramon Santiago -- one of only four players to appear in four postseasons with the Tigers -- has been replaced by Steve Lombardozzi Jr.
The changes aren't as drastic in the outfield, where speedy journeyman Rajai Davis has joined the roster to platoon in left field with Andy Dirks. Davis will probably lead off against left-handed pitching, giving the Tigers a serious base-running threat at the top of the order.
He can't hit righties, however, and Dirks isn't a great base runner, so Brad Ausmus won't have the same push-button lineup that Jim Leyland enjoyed over the past few years. Instead, Ausmus will have to manufacture runs with players such as Davis, Iglesias and Kinsler, who won't hit a lot of homers but also won't clog the bases like last year's team.
Are there concerns? Definitely. The hope is that a faster, more versatile offense won't get shut out as much, but the new lineup is significantly down on power.
A healthy Cabrera will hit 40-50 homers, and Victor Martinez protected Cabrera well enough to win a batting title in 2011. It isn't clear, however, where else Ausmus can get consistent power.
Kinsler isn't the home run hitter he used to be; Martinez appears to be a high-average guy with doubles power at this point in his career; Torii Hunter's bat is going to start aging at some point; there are big question marks over Iglesias's bat; and Castellanos has played only 11 major league games.
The new group is guaranteed to change one thing: Detroit's terrible infield defense has received a definite upgrade.
Cabrera goes from being overmatched at third base back to first base, where he won't win any Gold Gloves but is better than Fielder. Kinsler and Iglesias should be an outstanding double-play combination, and Castellanos will make things better at third base just by being able to move.
That will be good news for the pitching staff, which still includes three Cy Young-level pitchers in Justin Verlander, Max Scherzer and Anibal Sanchez. Rick Porcello moves up to No. 4 in the rotation and Drew Smyly returns after an outstanding season in the bullpen.
Losing Doug Fister, one of the most underrated starters in baseball, will hurt more than a lot of fans realize, but Smyly will minimize that if he keeps the confidence he found as a reliever.
That brings us to the bullpen, which Dombrowski tore down in order to start fresh. It's hard to imagine that any Tigers fan expected Joe Nathan to be closing in 2014, and certainly not with Chamberlain as his set-up guy.
Ian Krol is now the top lefty in the 'pen, and Joaquin Benoit and Jose Veras have both been shown the door. Phil Coke will still sprint to the mound to face left-handed hitters, but he'll be one of the few recognizable faces in the 'pen.
Some of this might not hit home until Opening Day, when Ausmus pens in a batting order that starts with Davis and Kinsler. But this isn't your father's Tigers team -- or even your slightly older sister's Tigers.
For better or worse, Dombrowski has decided to roll the dice. It will be fascinating to see how he does.
---