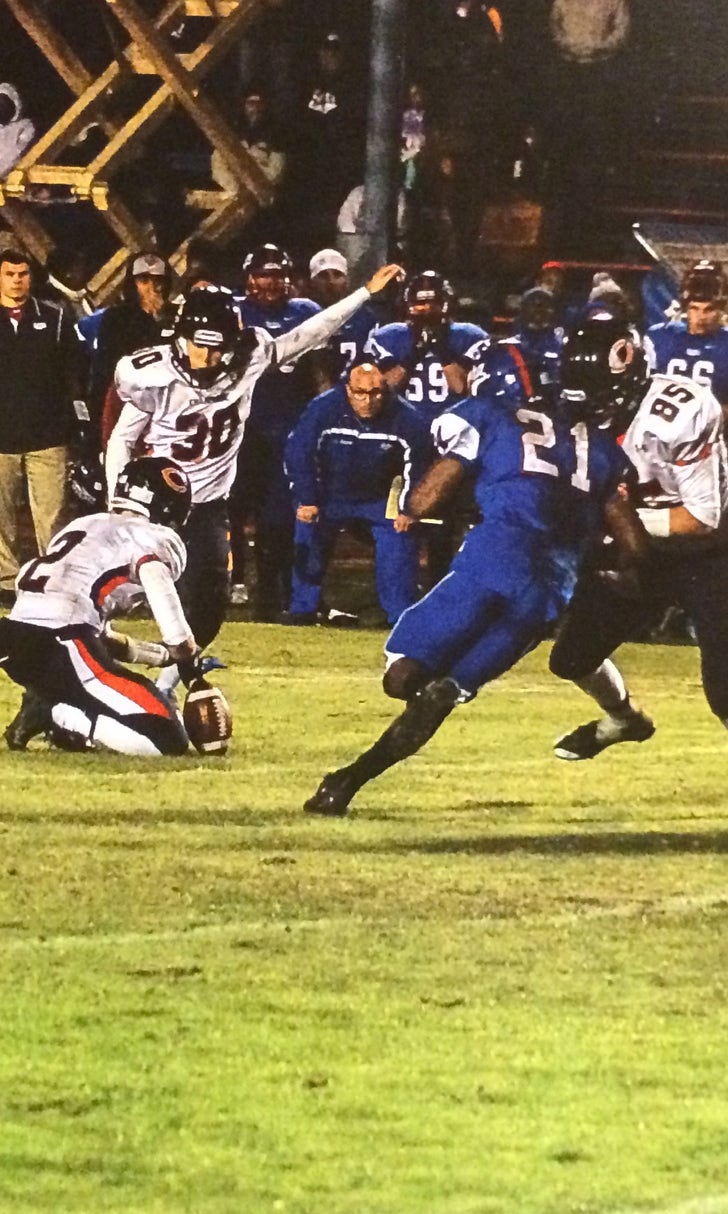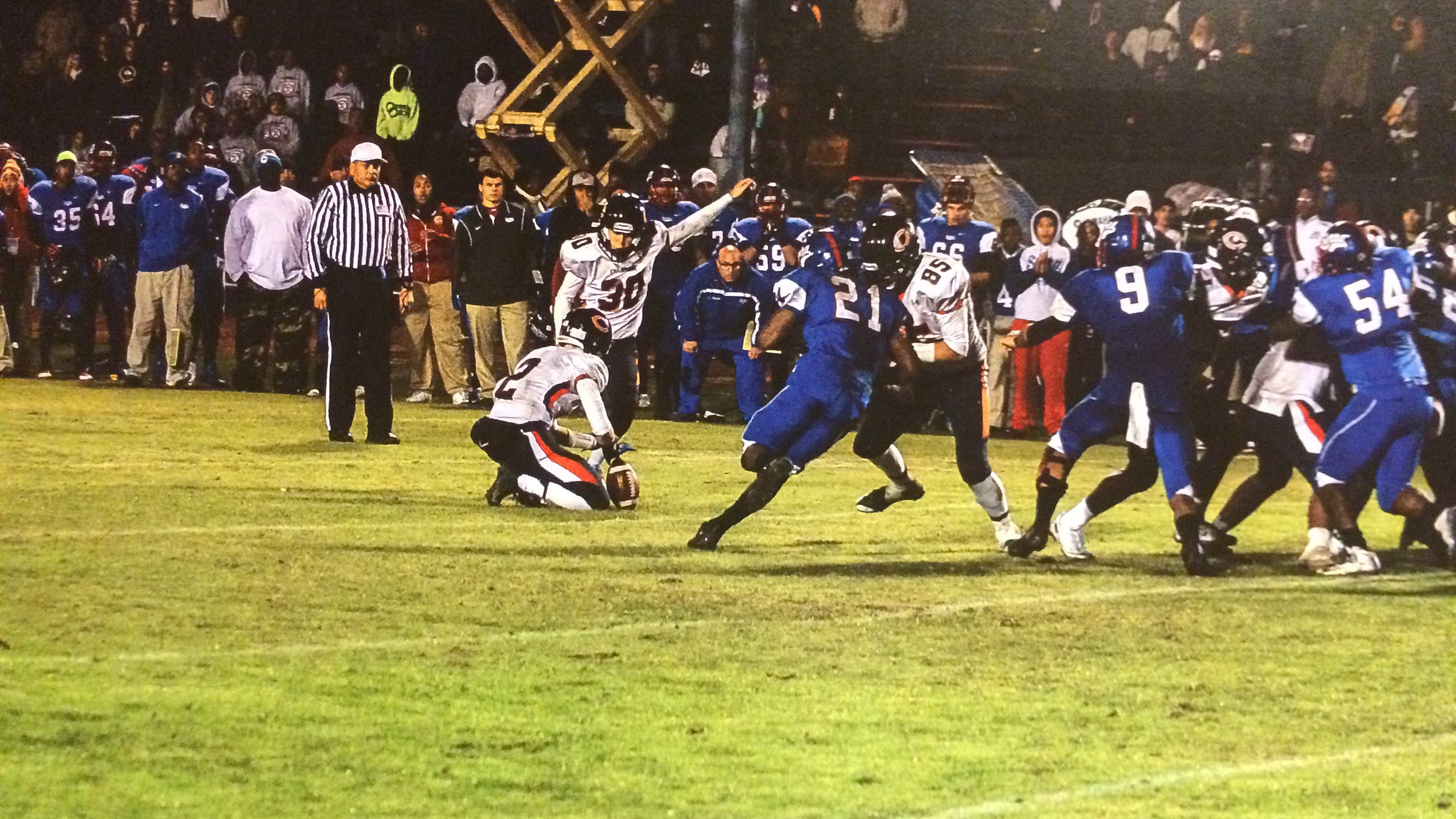 Chaminade's record-setting kicker Ben Kreitenberg lives out grandfather's dream
BY foxsports • October 30, 2014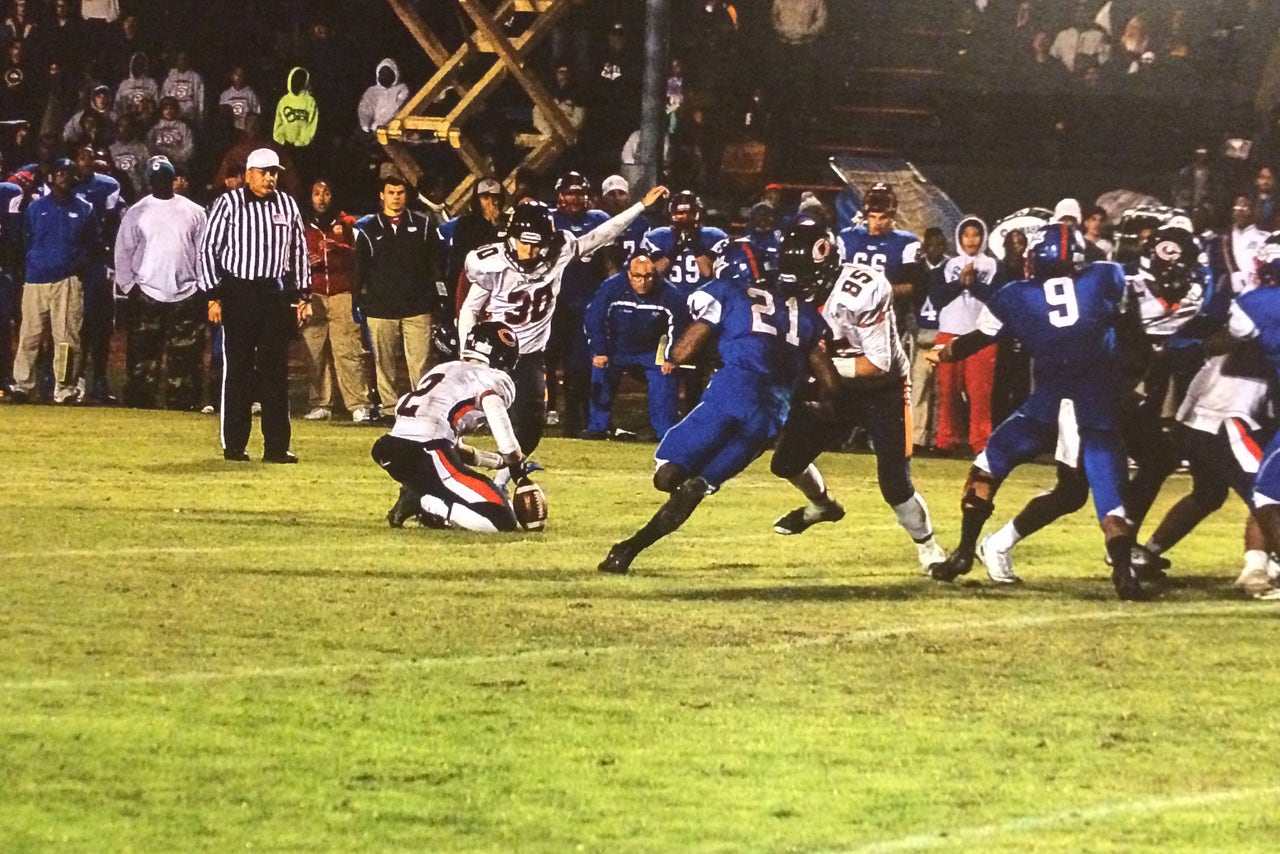 At times, our actions are our words.
A smile, a hug, a grabbing of the hand can say plenty without anything spoken at all.
To those on the receiving end, it can mean so much more.
To Ben Kreitenberg, it means the world.
Kreitenberg, a senior at Chaminade, is as decorated a kicker as the state of California has ever seen. Throughout his coaching career, Ed Croson of Chaminade has coached only two freshmen who were named all-league — former Birmingham star Milton Knox and Kreitenberg. 
Last season, Kreitenberg set the CIF-Southern Section record for most point-after attempts made in a career. This season, he's tacked on more — recording 233 successful PATs for his career heading into what will likely be the final game of his prep career.
Chaminade takes on Serra on Friday night starting at 7 p.m. on Prep Zone.
Kreitenberg is a three-time all-league recipient, and twice was named to the all-CIF team. 
In 2013, he was named to the FOXSportsWest.com All-CIF-Southern Section team, which put a bow on an already superb season.
He lifted Chaminade to its first CIF-Southern Section title with a 27-yard, game-winning field goal as time expired to upset reigning Western Division champion Serra.
The Eagles went on to win a Southern California regional title and a state championship. 
The kick at Serra, however, was special. 
Soon after the game. Kreitenberg, his father, Mitch, and his grandfather, Mike, all watched the replay together. 
When Kreitenberg's game-winner came on the screen, Mike's reaction was one to remember. 
"He actually grabbed my hand and was pulling me in for a hug and throwing his hands up and excited," Ben Kreitenberg recalled. "That was a little bit different. But it really does mean a lot, especially knowing what he's been through.
"It's powerful." 
At times, our actions are our words.
For Mike Kreitenberg, more times than not, his actions are his words these days. Alzheimer's disease has taken its toll on the 85-year-old who was once full of stories and had an imagination to boot. Today, he doesn't communicate much verbally at all.
However, even though life has issued some setbacks, Mike will always be a survivor — a Holocaust survivor.
Ben's heard countless stories from his grandfather about living through one of the worst acts in world history. A story that sticks out, however, took place in January of 1945. At the time, 16-year-old Mike was in a death march from Poland to Germany. Prisoners were forced to leave concentration camps and march miles in the snow in order to be transported to new camps in Germany.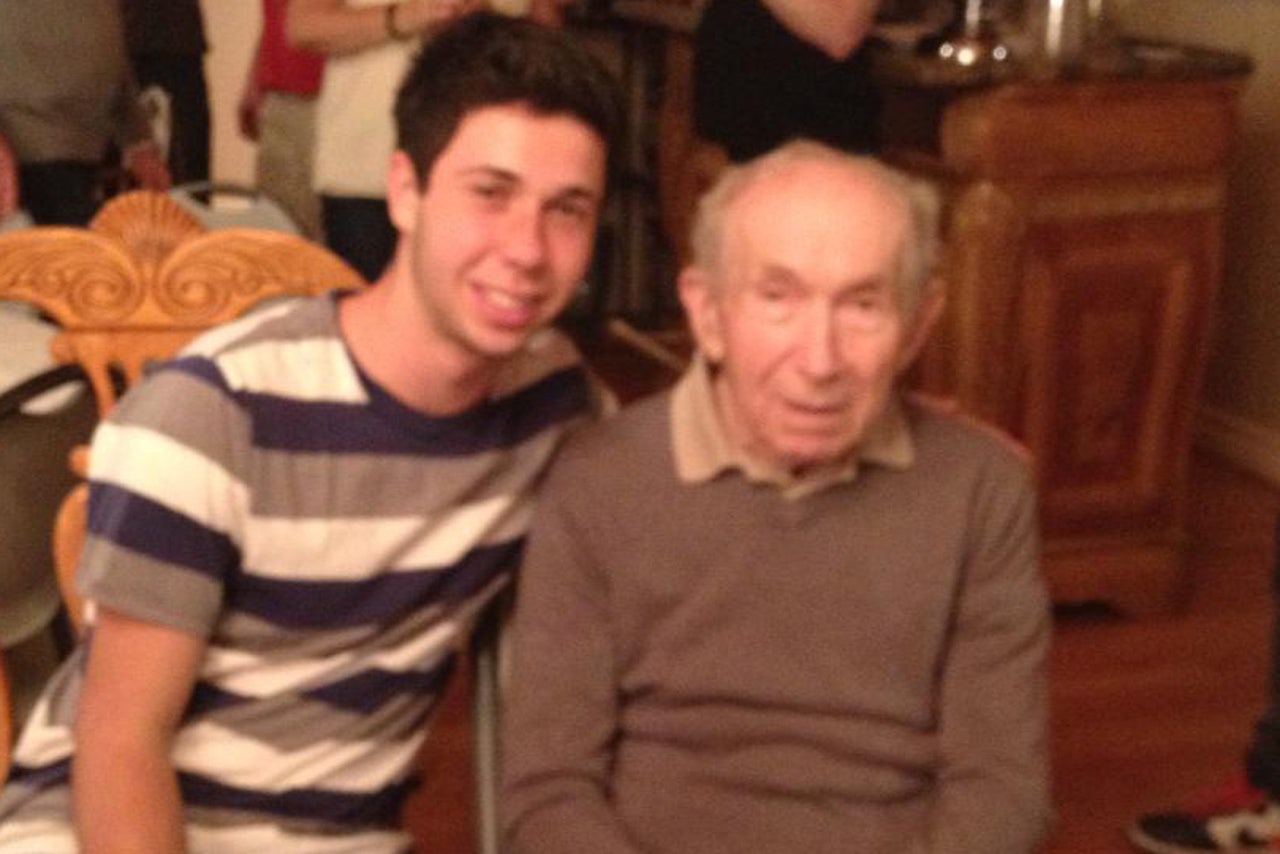 Ben Kreitenberg with grandfather, Mike
Like many others during this time, Mike fell ill. As the march continued on, he stayed behind.
"He was just laying there in the snow because he couldn't walk or anything," Kreitenberg retells the story.
Mike was approached by a German Nazi officer who asked him his last name.
"Kreitenberg," Mike told him.
Most of the prisoners who couldn't continue with the march were killed. It appeared 16-year old Mike was headed for the same fate. But the officer saved his life and took him to a hospital to be treated.
"Who knows why or what but the Nazi general decided to save him and brought him to help and got him all healed up," Ben said. "It's a really miraculous story. It's pretty crazy."
Nearly three years later, Mike came to the U.S. as part of an 18-and-under youth soccer program. As he was 19 at the time, he had to lie about his age in order to get to America. 
He eventually came to California where a cousin was already living and settled in Boyle Heights.
Even though he was in a new land, soccer remained a big part of Mike's life. And when he had a family of his own, he introduced them to the sport.
"We always had a soccer ball and kicked it around," Mitch said.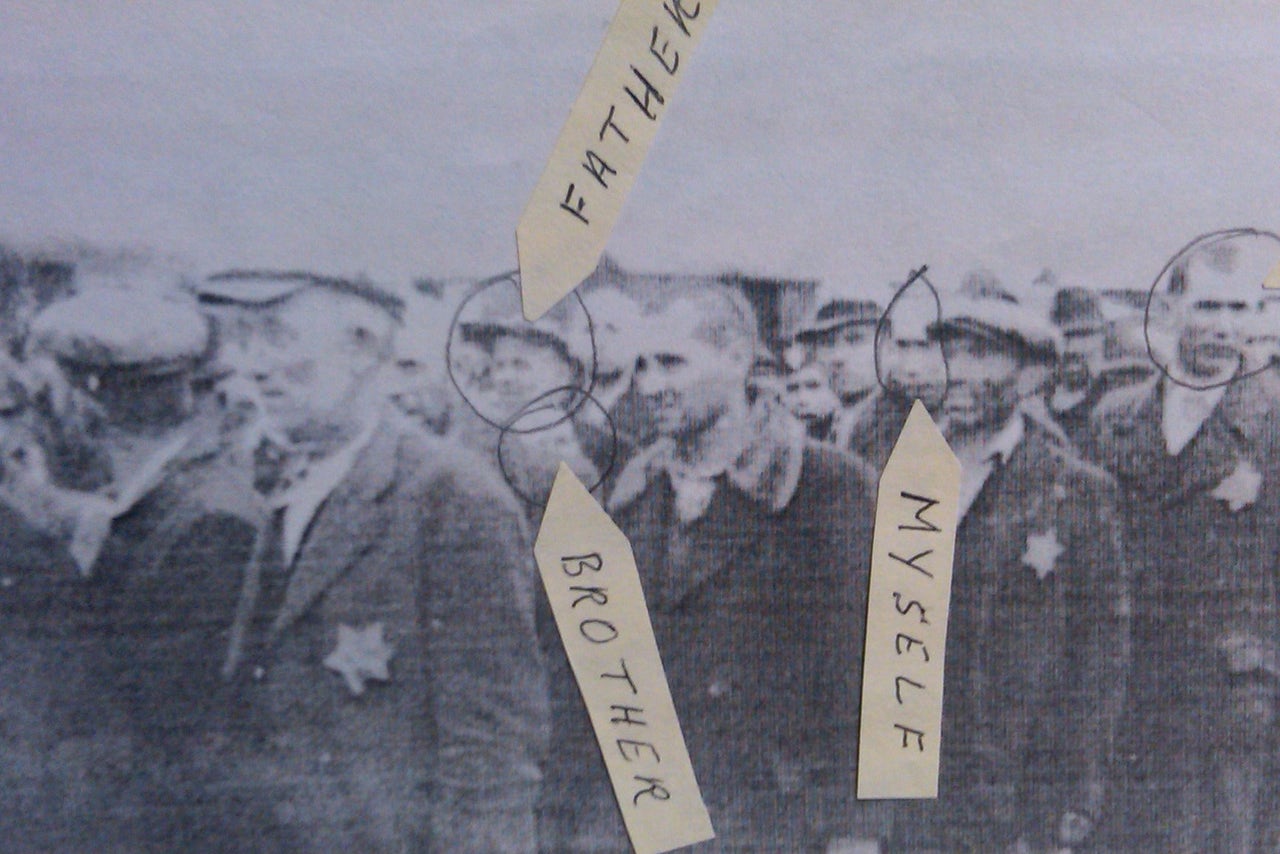 This photo was taken when Mike and family entered Auschwitz in April of 1944. The arrow that says 'myself' is my Mike. 
Mike became enamored with American football, enjoying it with his three sons, and in particular, he was he was fond of NFL kicker Garo Yepremian.
The two-time Super Bowl winner was a member of the 1972 Miami Dolphins that went a perfect 17-0 but, perhaps, he's best known for his failed throw in Super Bowl VII that led to a Washington Redskins touchdown.
Watching Yepremian made Mike happy — it also made him curious to what life as a field-goal kicker would be like. 
"He told us that he was a good soccer goalie and could kick, he always used to tell us that he could do it," Mitch recalled. "My dad said, 'Boy, if I actually knew anything about football when I was young, I could have been a kicker.' "  
Mike missed his window. 
Today, his grandson is living out those dreams.
Kreitenberg grew up playing soccer and baseball. In eighth grade, during workouts with a trainer to enhance his running, he realized he had a gift. 
"He'd bring a few footballs and (I) just tried kicking them," Kreitenberg recalls. "One day we realized I was actually pretty good." 
Despite not having ever kicked before, or played any level of football other than flag, Kreitenberg was named the starting kicker at Chaminade as a freshman.
"The first time he ever put on a uniform and pads to go play in a game was the first game of his freshman year in a varsity game," Mitch said.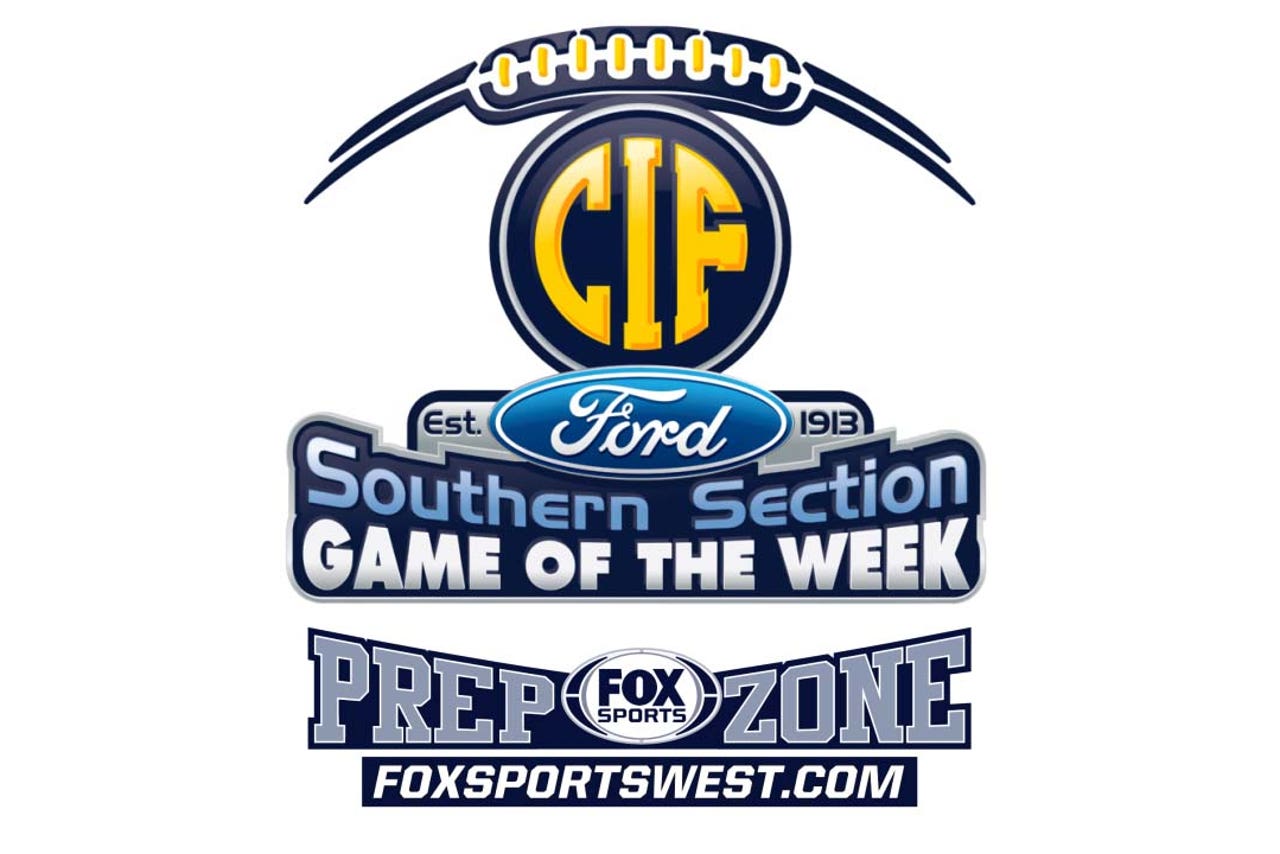 Catch Ben Kreitenberg and Chaminade as they battle Serra on Halloween night starting at 7 p.m.
Every time Kreitenberg takes the field for games, or for a workout, he does so while knowing he's doing something Mike always wanted to do — but never did. 
"There's an expression in the Hebrew language when we do our prayers. It's called 'L'Dor V'Dor'" Mitch said. "What that literally means is 'From Generation to Generation.' That's literally the feeling that we get (seeing Ben kick). 
"It's really heartfelt and touching and so meaningful."
Added Kreitenberg: "It, definitely, means a lot."
Mike hasn't been able to attend any of his grandson's games as the Alzheimer's set in soon after Kreitenberg began his high school career.
As a family, they record the games and watch them together.
If Kreitenberg makes a field goal or a point after, Mike responds with approval.
Sometimes with a smile, sometimes it's a head nod. Other times, it's by the grabbing of the hand of his grandson. 
At times, our actions are our words.
Mike's actions are all his grandson needs to see.
---