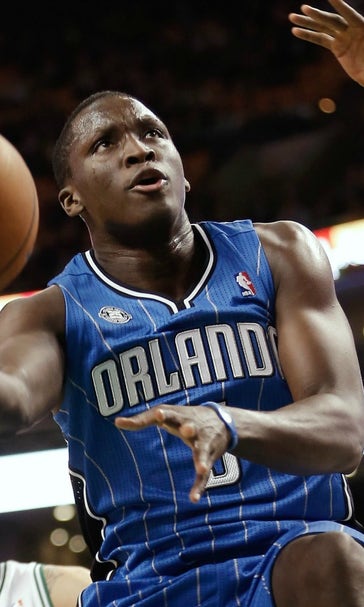 Celtics at Magic game preview
January 18, 2014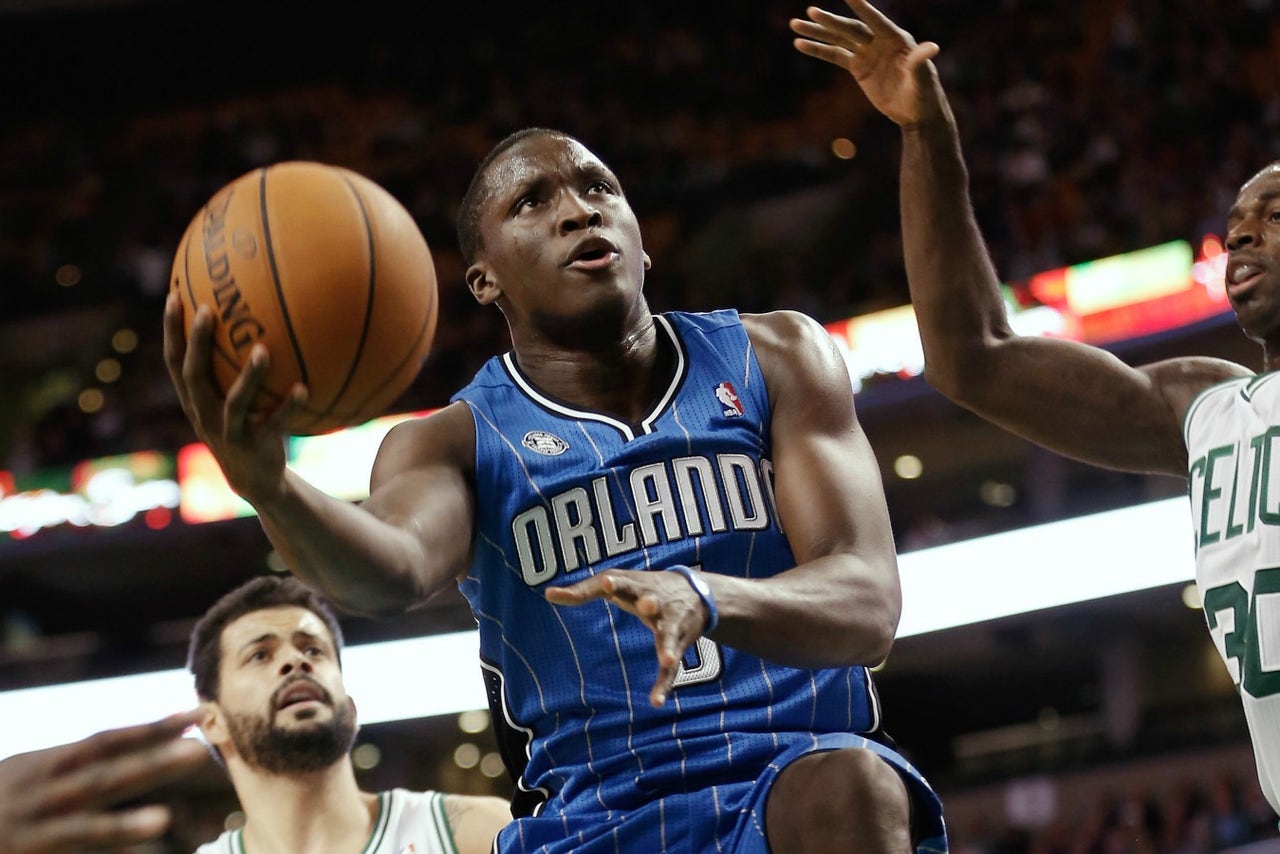 Game time: 6 p.m. ET, Sunday
TV: FOX Sports Florida
Rajon Rondo couldn't help the struggling Boston Celtics win his much-anticipated season debut.
He might have a better chance leading the visiting Celtics to victory Sunday night when they try to continue their recent mastery of Orlando and extend the Magic's losing skid to 11 games.
Introduced as team captain Friday, Rondo played for the first time since he tore his ACL on Jan. 25. The four-time All-Star had eight points on 4-of-9 shooting, four assists and two steals in a little over 19 minutes, but couldn't keep Boston (14-27) from losing 107-104 at home to the Los Angeles Lakers.
"I thought he was great," coach Brad Stevens said. "He's going to be able to get back into the flow of things quicker than most, because he's not taking time to adjust mentally. He's been studying the game like he's been out there for the last 40 games instead of just sitting there."
Rondo expects to help turn around a Celtics team that's allowed an average of 104.3 points while losing 13 of 15.
"I expect to win every night, I compete," said Rondo, who missed a late 3-pointer that could have forced overtime. "I think we have a lot of guys on the team that compete the same way I do. We're going to be great. We are still finding a rhythm."
As the Celtics continue to do that, they'll try to snap an eight-game road slide that is the club's longest since dropping 12 straight Jan. 7-Feb. 24, 2007. Boston is 5-15 on the road but won 91-89 at Orlando (10-30) on Nov. 8 when ex-Magic forward Brandon Bass sank two free throws in the closing seconds.
Three days later, the Celtics extended their overall series winning streak to 10 games with a 120-105 home victory behind Avery Bradley's 24 points on 10-of-15 shooting.
Bradley averaged 23.0 points the previous three games before scoring 12 on 5-of-20 shooting Friday.
The Magic have been held to a combined 40.2 percent from the field by the Celtics since last beating them on Christmas of 2010, even with Rondo playing only three of those games. He's averaged 11.7 assists in those matchups and totaled 41 points in the last two.
Mired in its longest skid since dropping 12 in a row last season, Orlando has allowed an average of 111.3 points on 48.5 percent shooting in the last eight games. The Magic fell to 1-22 when allowing at least 100 points after letting Charlotte shoot 52.7 percent in Friday's 111-101 loss.
Two days removed from a 128-125 triple-overtime loss to Chicago, the Magic showed some fatigue by missing nine of their first 10 shots to trail 21-3. They got within two points in the fourth, but the Bobcats went 16 of 20 from the free-throw line in the final period.
"I don't think anybody in here wants to lose," rookie Victor Oladipo told the Magic's official website. "Nobody is satisfied to lose and we have to do what it takes to win. We have little room for error and right now we're not good enough to make mistakes."
Oladipo had 10 assists but shot 4 of 14 for 11 points. Orlando is 2-19 when he makes less than 40 percent from the field.
Arron Afflalo scored 24 points in his return after missing three games with a strained right foot, but the Magic could be without center Nikola Vucevic for a seventh straight contest due to a concussion. Orlando is 0-12 without Vucevic, who averages 13.0 points and 11.0 rebounds.
---