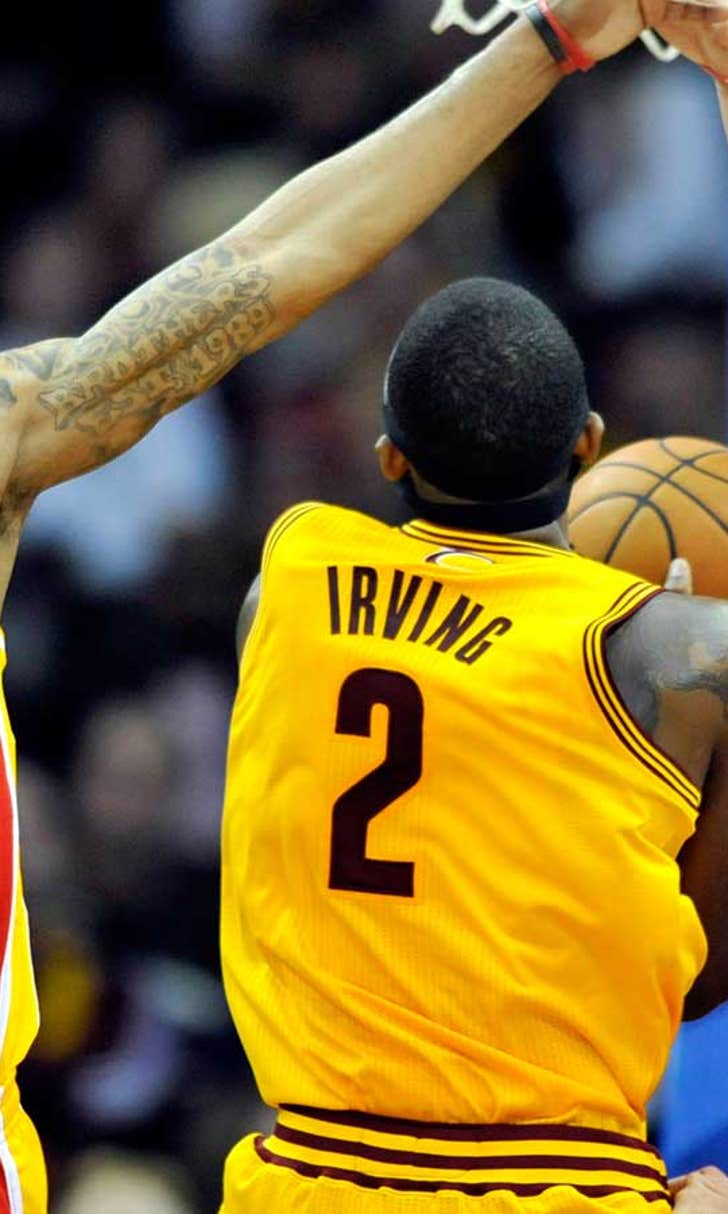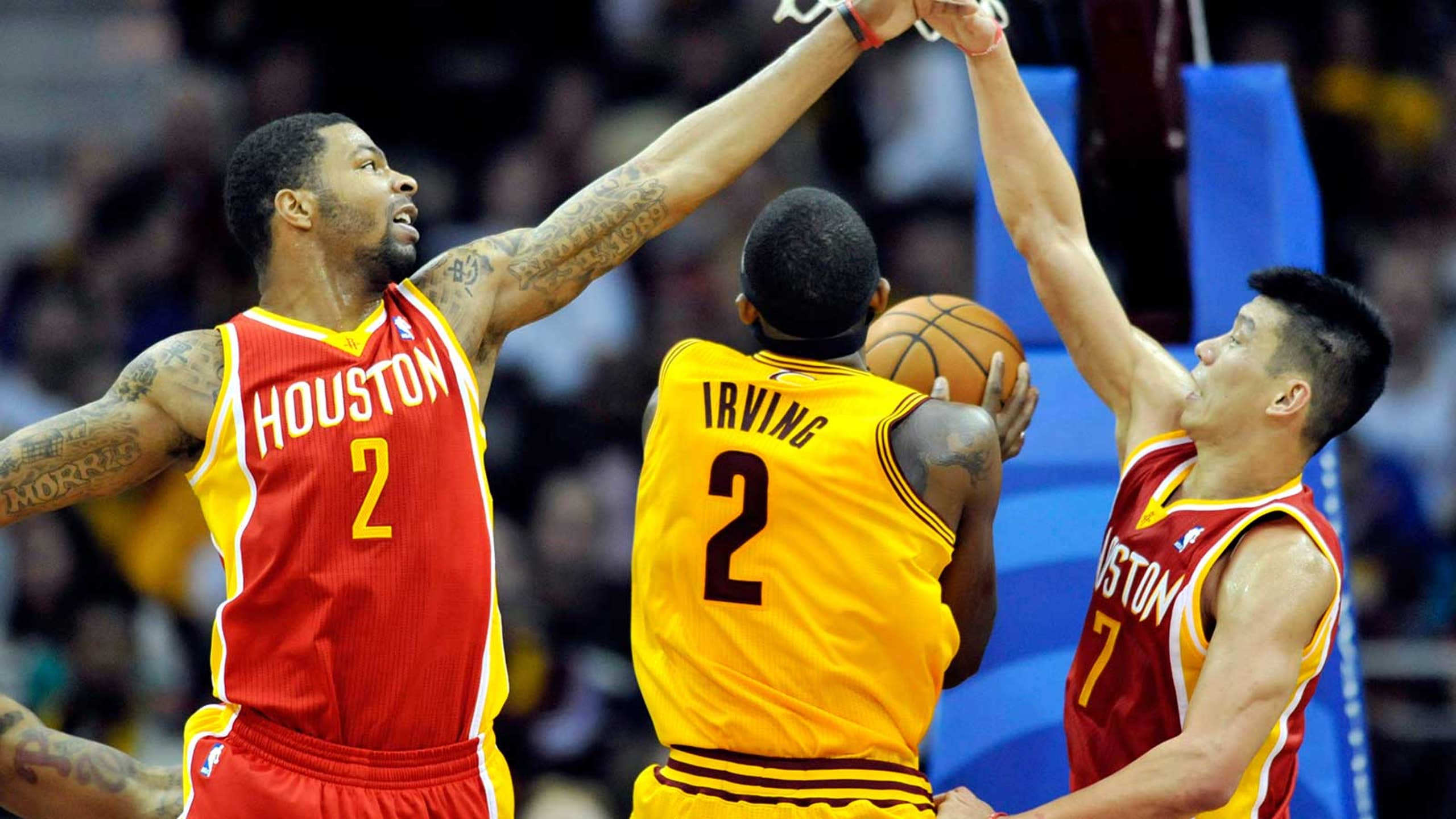 Cavs take court, and man, how things must change
BY foxsports • February 1, 2014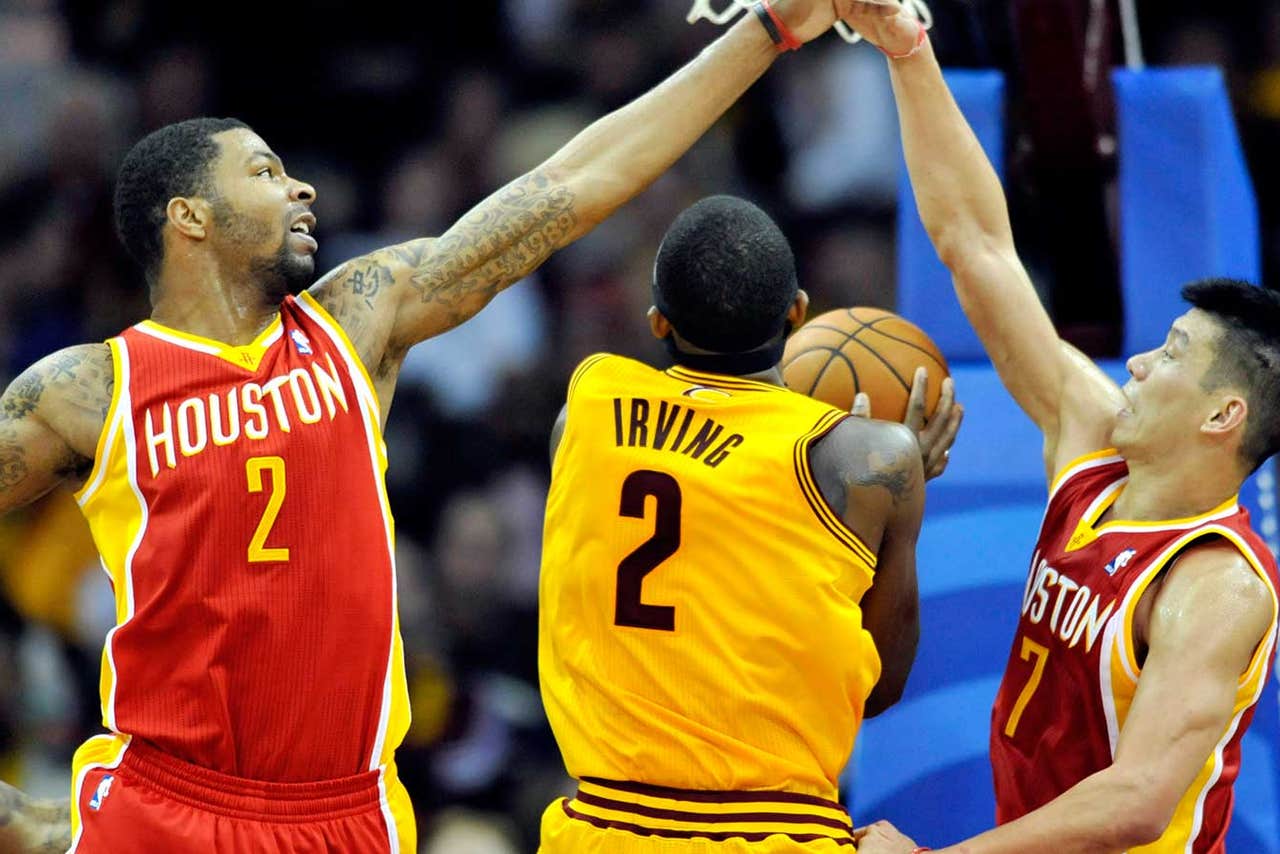 Cleveland Cavaliers (16-30) vs. Houston Rockets (31-17)
Venue: Toyota Center, Houston.
TV: 8 p.m., FOX Sports Ohio (Cavaliers Live pregame at 7:30 p.m.)
Projected Starters
CLEVELAND: C Anderson Varejao; PF Tristan Thompson; SF Luol Deng; SG C.J. Miles; PG Kyrie Irving.
HOUSTON: C Dwight Howard; PF Terrence Jones; SF Chandler Parsons; SG Jeremy Lin; PG Patrick Beverly.
Pregame Notes:
-- Well, where to begin? We all know the Cavaliers are a mess, and after Thursday's nationally televised embarrassing showing at New York, so does the rest of the country. Is it the coach? Is it the players? Is it the mascot? Mostly, is it repairable in time to make a real push for the playoffs and save what could potentially be some lost jobs?
-- For the record, I don't like writing these stories. It's no fun speculating that people could get fired, that this is a basketball disaster, that Anthony Bennett has been a bust and looks lost. Not sure why, but based on my Twitter timeline, it seems as if some fans take pleasure in this stuff. Makes me want to go to their jobs every day and write about how they performed, then tweet it out for the world to see or anonymously post it to a message board. "Jim sure messed up that finance report. He's 21 and in his third year with the company. He doesn't care. What a selfish jerk!"
-- Anyway, back to the business of basketball. For the Cavs, there's no getting around it: It's awful. With the Knicks and the Nets starting to find their way, it's safe to say the Cavs are the NBA's biggest disappointment. This was supposed to be the year that all those draft picks, coupled with a coaching change, brought them to life. They even traded for Deng. But that poor guy has to be wondering what the heck has happened to his basketball life.
-- Last year, I accurately predicted (while not proud of it) that Byron Scott would get fired if the blowout losses and blown leads continued. Now Mike Brown is here and they haven't stopped. Off the top of my head, I can count Sacramento, Phoenix, New York, injury-decimated Chicago, San Antonio, Atlanta, Philadelphia, Minnesota, and Detroit and New Orleans at home as terrible losses. I probably missed a couple. Read: Things are every bit as bad as they were at the end of last season, when the Cavs went completely in the tank.
-- As for tonight's game, Brown told reporters in Houston that Anderson Varejao (knee) and Tristan Thompson (ankle) are expected to play. Varejao missed the previous two games, but has been fitted with a knee brace. Thompson rolled his ankle in Thursday's loss to the Knicks.
-- For the Rockets, James Harden (thumb) is a game-time decision.
-- You probably heard the news about Andrew Bynum. He signed with the Pacers on Saturday, and backing up Roy Hibbert for 10-20 minutes a night should be the perfect role for him. It could prolong Bynum's career and possibly get him another championship ring.
-- The Pacers are a great example of what can happen when a team comes together and plays hard. Also take a look at the Suns. The Cavs should be doing that. Instead, we're getting whatever this is.
-- Bynum has remained mostly quiet about his 24-game stretch with the Cavs. Sources say his only critique was that the players aren't buying what Brown is selling (obvious at this point) and for that, Bynum has blamed his former teammates, not Brown. Much of Bynum's criticism, a source said, is directed at Irving.
-- OK, here's a dose of positive news. Or at least something to help you believe that maybe the Cavs aren't coming apart in every area: Brown has the support of general manager Chris Grant. Sources said the two spoke following Thursday's loss. They still believe this thing can work. Grant is exploring trades, and the coach and front office haven't given up on the season. If there are players who have, they'll be weeded out. Management is determined, and if the Cavs go down and miss the playoffs, the idea is for them to at least go down with guys who show some fight.
-- I don't know if that makes you feel any better. Probably not. Nothing will until the Cavs put together some consistent effort, and mostly, a reason or two to start believing again. Instead, it's been going in the other direction. How's that for some hard-hitting analysis?
-- Now for a few quick takes on the Rockets. Coach Kevin McHale said the Rockets will need to defend Irving by committee. "He is tough with the ball," McHale said. "All those guards that thrust and re-thrust give us problems. He can put our guards in bad spots, so that means all our bigs are going to have Irving playing downhill on them. We will try to keep (Beverly) on him as much as we can. Everybody will get a shot at him."
-- Even without Harden, the Rockets can destroy you from inside or out. Dwight Howard is happy and healthy, and that's bad news for everyone else. Chandler Parsons is one of the most lethal second-round picks in NBA history. McHale has the attention of his team. For all the talk about Kevin Durant and the Thunder, or the Splash Brothers and the Warriors, the Rockets are a scary team that could be at its best when it matters most.
---