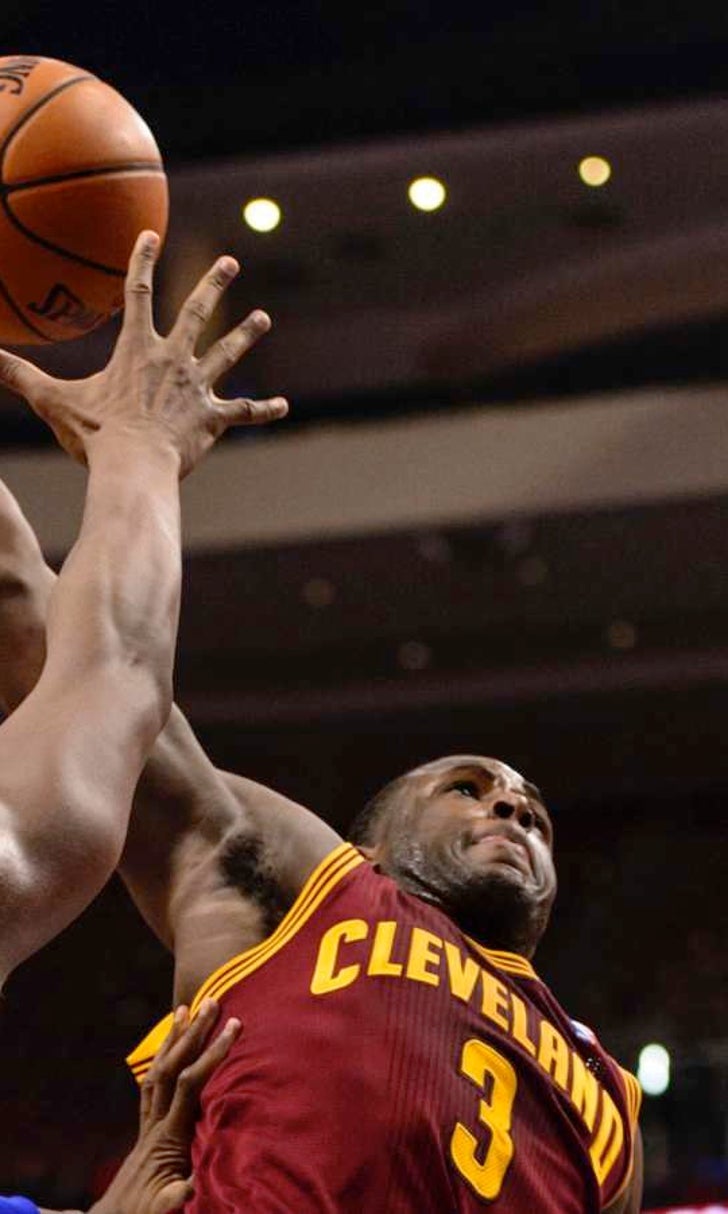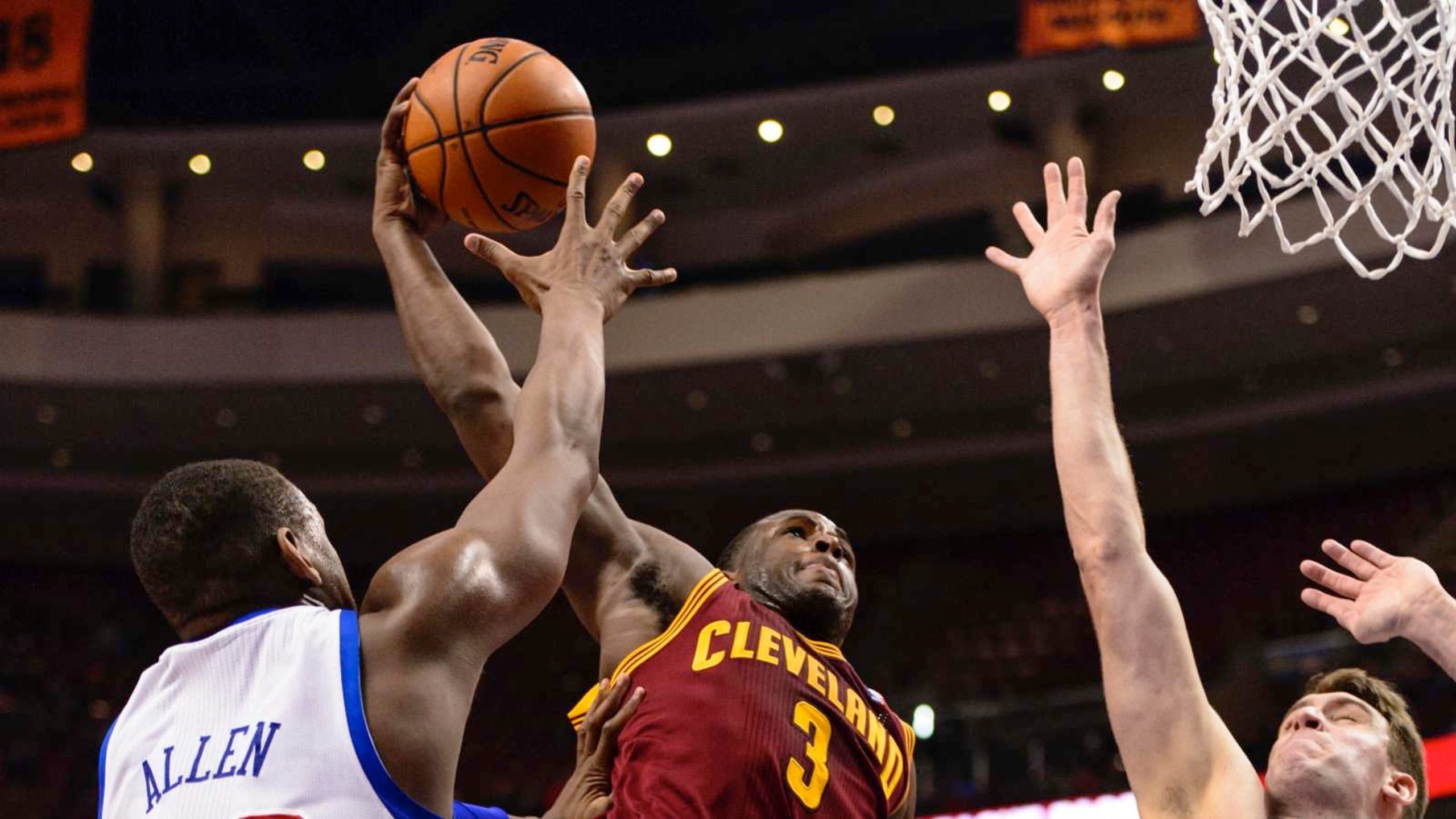 Cavs rout 76ers 114-85
BY foxsports • February 18, 2014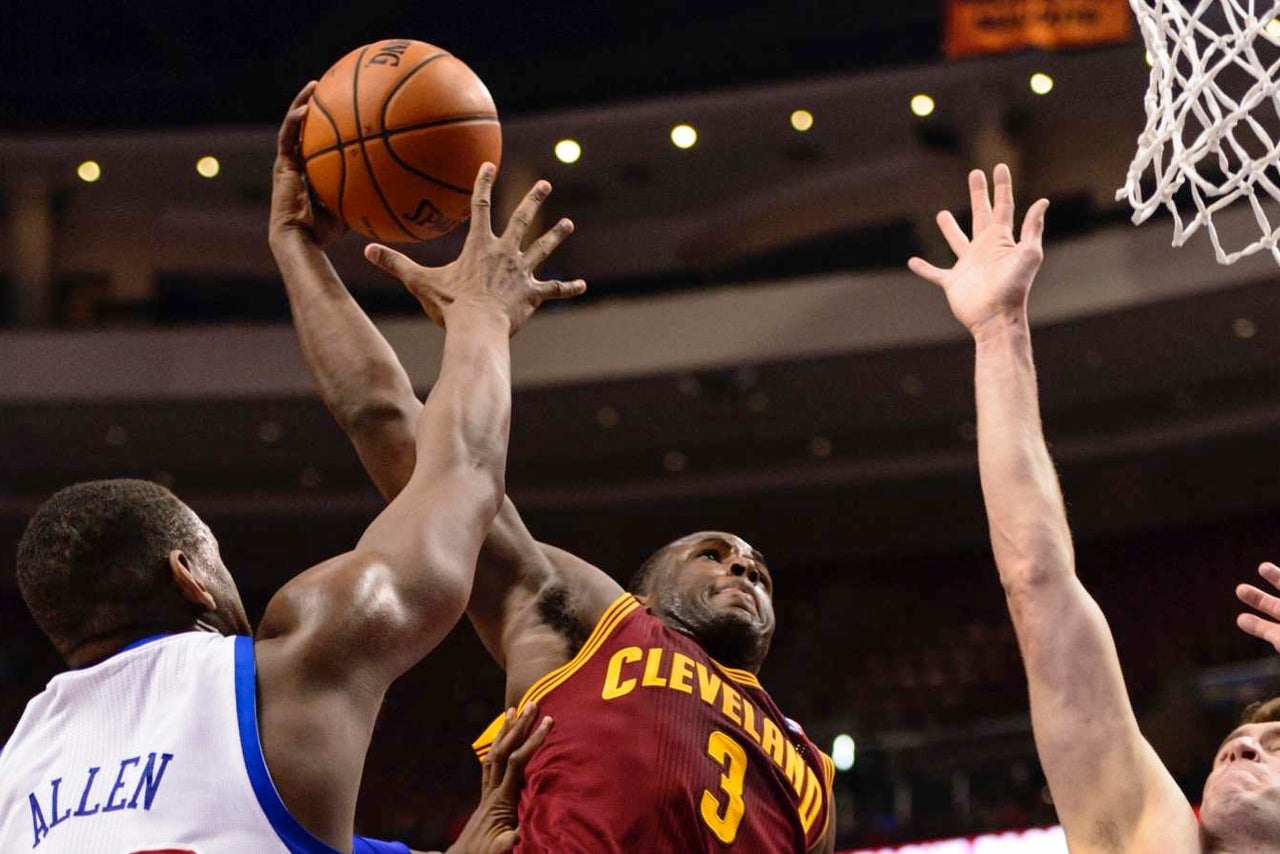 PHILADELPHIA (AP) -- Tyler Zeller scored a season-high 18 points and grabbed a career-best 15 rebounds, Kyrie Irving added 14 points and the Cleveland Cavaliers pushed their winning streak to five games Tuesday night with a 114-85 victory over the skidding Philadelphia 76ers.
Irving, selected MVP of the NBA All-Star game on Sunday with 31 points and 14 assists, played only 23 minutes in this rout.
Dion Waiters had 13 points before leaving with a knee injury in the second quarter. Luol Deng also scored 13 and Tristan Thompson had 12 points and 10 rebounds for the Cavaliers (21-33), on their longest winning streak since an eight-game run in March 2010. That was LeBron James' final season in Cleveland.
The reeling Sixers fell to 15-40 with their ninth loss in a row and eighth straight at home -- their longest skid since the 1996-97 season. Philadelphia has dropped 19 of 22 overall.
C.J. Miles scored 10 points and Anthony Bennett had 10 points and 11 rebounds in a balanced effort for Cleveland.
Thaddeus Young and Michael Carter-Williams led the Sixers with 15 points each. Tony Wroten had 12 and Evan Turner scored 11.
Before the game, the buzz in the Philadelphia locker room centered around Young, Turner and Spencer Hawes. All three players have been mentioned in trade talk with the deadline looming Thursday.
Maybe that affected the last-place Sixers because they came out sluggish and struggled all night. Late in the third quarter, fans expressed their displeasure with boos throughout the arena.
For the Cavaliers, the news wasn't all good.
Waiters hyperextended his left knee following a spectacular, one-handed dunk with 54.1 seconds remaining before halftime. He stayed down on the court for several minutes before walking to the locker room on his own.
Waiters never returned, but the Cavaliers didn't need him the rest of the way. They built a 64-43 lead at halftime and extended it to 85-62 after the third.
Even with such a large cushion, Cleveland stayed sharp and outscored the Sixers 8-4 to open a 93-66 advantage slightly more than 2 minutes into the fourth. Philadelphia didn't pose a serious threat the rest of the night.
NOTES: Carter-Williams had five turnovers and no assists in the first half. ... Kevin Grow joined the Sixers on Monday with a ceremonial two-day contract. Grow, who has Down syndrome, played his final two varsity basketball games for Bensalem High School and scored 14 points, including a buzzer-beater to win a game. Grow took part in pregame activities with the 76ers and received a jersey. ... Cavaliers C Anderson Varejao missed the game with a sore back.
---