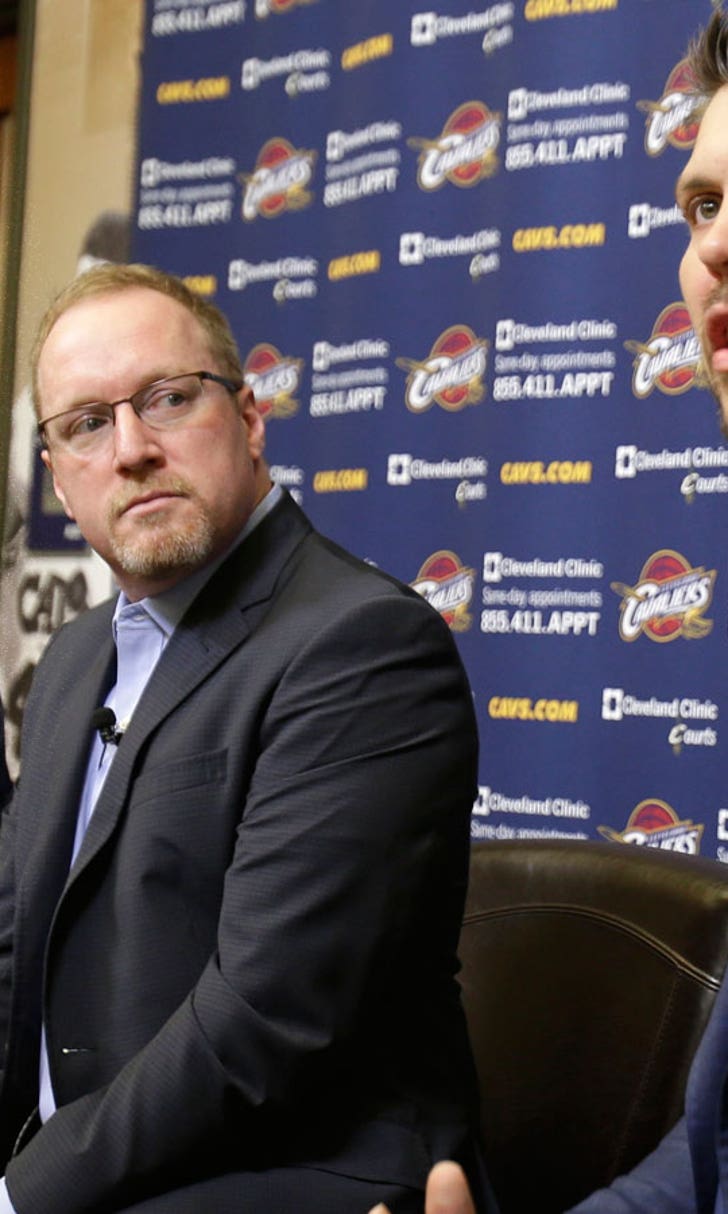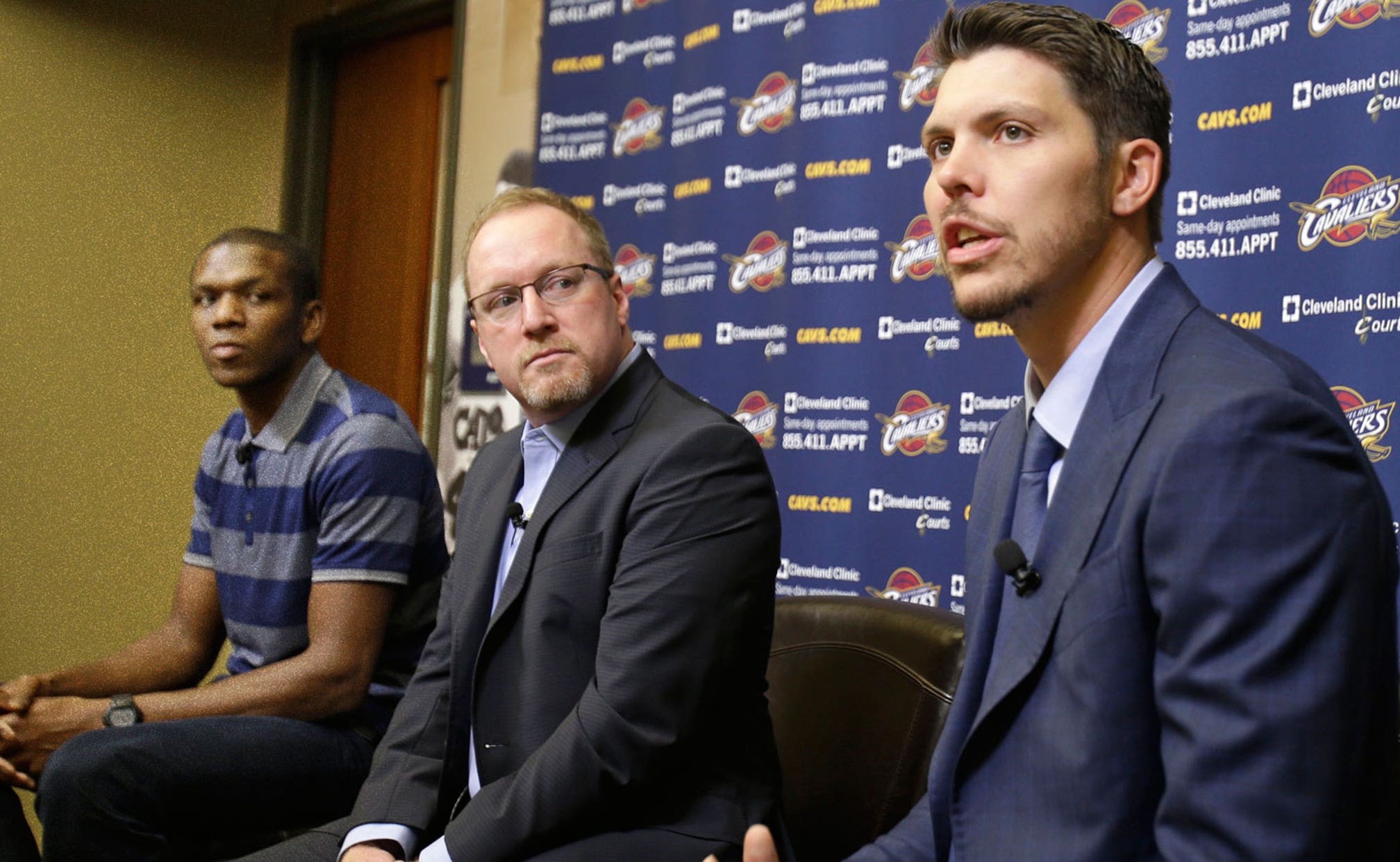 Cavs report: Top-notch shooters offer assists to LeBron, Love
BY foxsports • September 28, 2014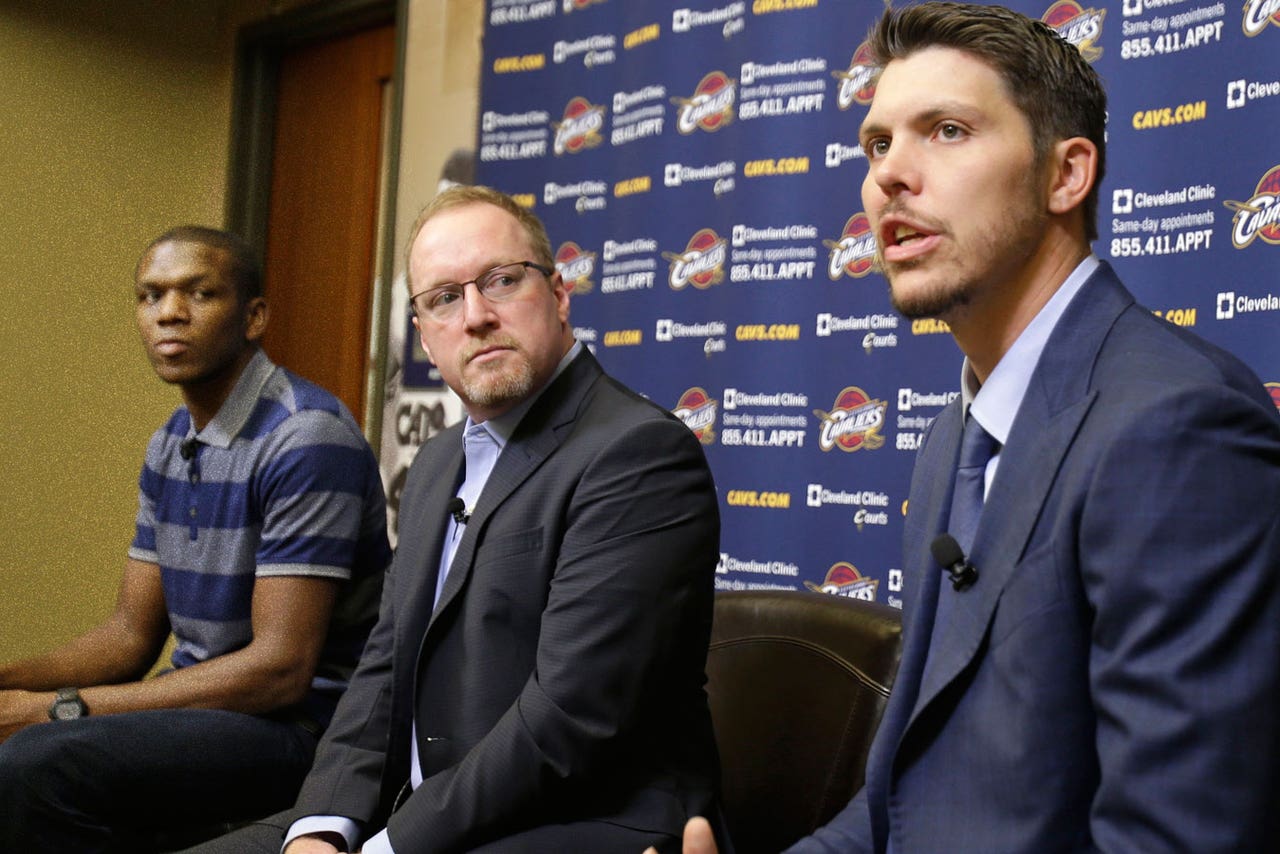 A few observations on the first couple days of Cavaliers training camp:
1. Aside from the usual excitement over the fact LeBron James is on the team again, fans should be thrilled with the likes of Mike Miller and even James Jones. It's been a long, LONG time since anyone in Cleveland could nail perimeter shots like those two.
2. That much was evident on the first day of practice, when Miller and (especially) Jones buried jumper after jumper after jumper during shooting drills. I've been covering this franchise full-time since 2007, and I haven't seen anyone close. Jones looks like he could enter the gym in a three-piece suit and still hit 20 in a row. He's just that smooth. Miller isn't far behind.
3. Granted, Jones isn't expected to be a major part of the rotation, but it's nice to know that your 11th or 12th guy is someone who's won a title and knows his role -- and very well may be the best shooter on the team.
4. I remember during a few playoff games last season, when Jones was with LeBron and the Heat, and sunk several crucial 3-pointers. Of course, I was rooting against the Heat, and Jones' baskets irritated me. I remember thinking, "James Jones? Really? You've got to be joking!" The lesson? Don't ever underestimate how valuable that type of player can be. Jones and several others who aren't expected to do much could be major contributors when it means the most.
5. I know what you're thinking. You're thinking, "LeBron James, Kyrie Irving and Kevin Love are on the team, and this Amico character is gonna write about James Jones? Heaven help Cavs coverage this year."
6. But it gets worse, because I'm about to write about rookie Joe Harris, too. Yes, that Harris -- the Cavs' second-round draft pick out of Virginia. But second-rounder or not, he too is quite a marksman. I especially like how Harris looks deadly on mid-range shots. He has great range, but looks even better inside the 3-point arc.
7. Again, these guys aren't supposed to be huge factors this season. I even expect Harris to spend plenty of time with the Cavs' D-League affiliate in Canton. But again, lethal spot-up shooters cannot be overlooked. Cavs fans may not realize that, simply because they haven't had many (or any) during the past decade or so -- and the Cavs have often been on the receiving end of high-powered perimeter shooting. All that, kids, is about to change.
8. For the record, the media isn't allowed to watch actual practice, so I can't tell you what is actually happening there. But I can tell you what players look like during shooting drills at the end (when reporters can watch). I can also tell you what players are saying about practice, and if they're telling the truth, they sure seem to respect new coach David Blatt.
9. Yes, guys said nice things about previous coach Mike Brown last year, too. But this feels different. The praise for Brown never really sounded sincere to me. I'm not a mind-reader, but having covered athletes for some time, I feel I have a pretty good idea of when they're just trying to say the right thing, and when they actually admire and like someone. It sure feels like the admiration for Blatt is genuine.
10. I can also tell you without a doubt that Kyrie Irving is happier this season, and not just because he's lining up next to LeBron and Kevin Love. Irving wasn't happy with Brown almost from the start, as Brown sort of tried to turn Irving into Eric Snow. This year, Kyrie will be part of a dynamic offense that can play at multiple speeds and sizes.
11. Basically, it's early, but it's clear Blatt has the respect of his stars. In this league, that can carry you a long way, baby. Just ask coach Gregg Popovich and the San Antonio Spurs.
12. Well, I've probably rambled on long enough for now. Don't forget, along with my daily Cavs coverage, my "30 Teams in 30 Days" NBA previews start Monday, beginning with the Utah Jazz. You can check my Facebook fan page ("Sam Amico --€" FOX Sports NBA") for the complete schedule. 
---