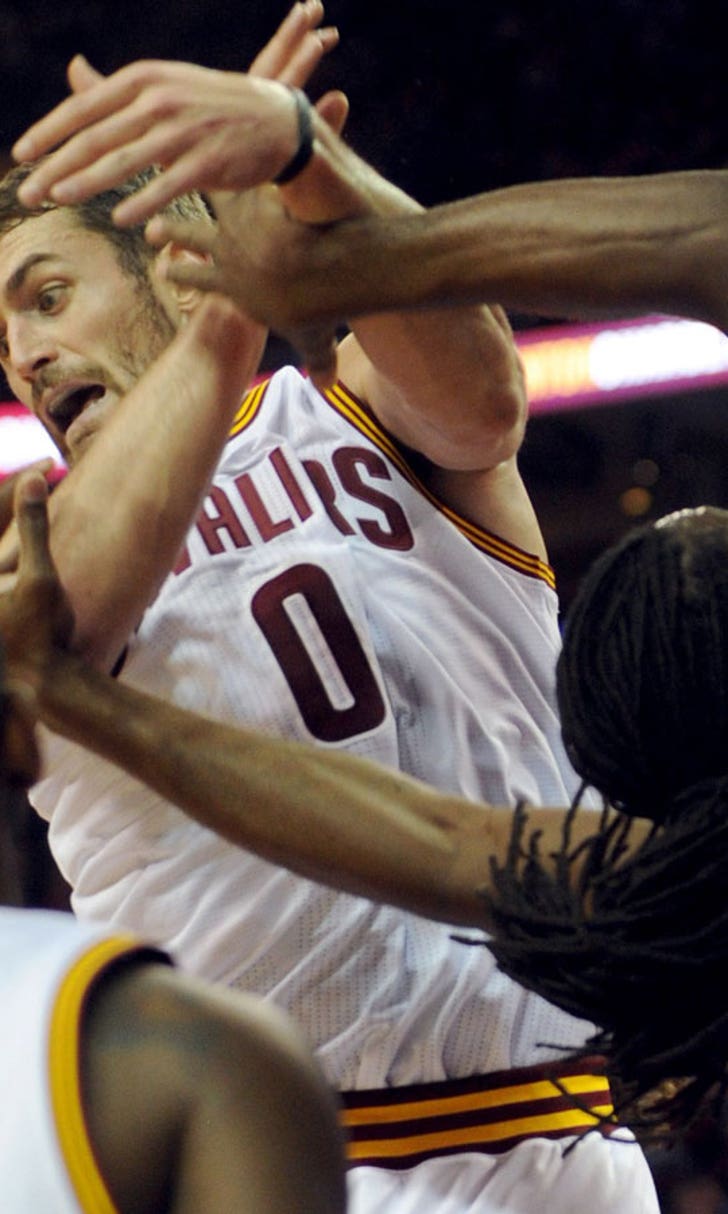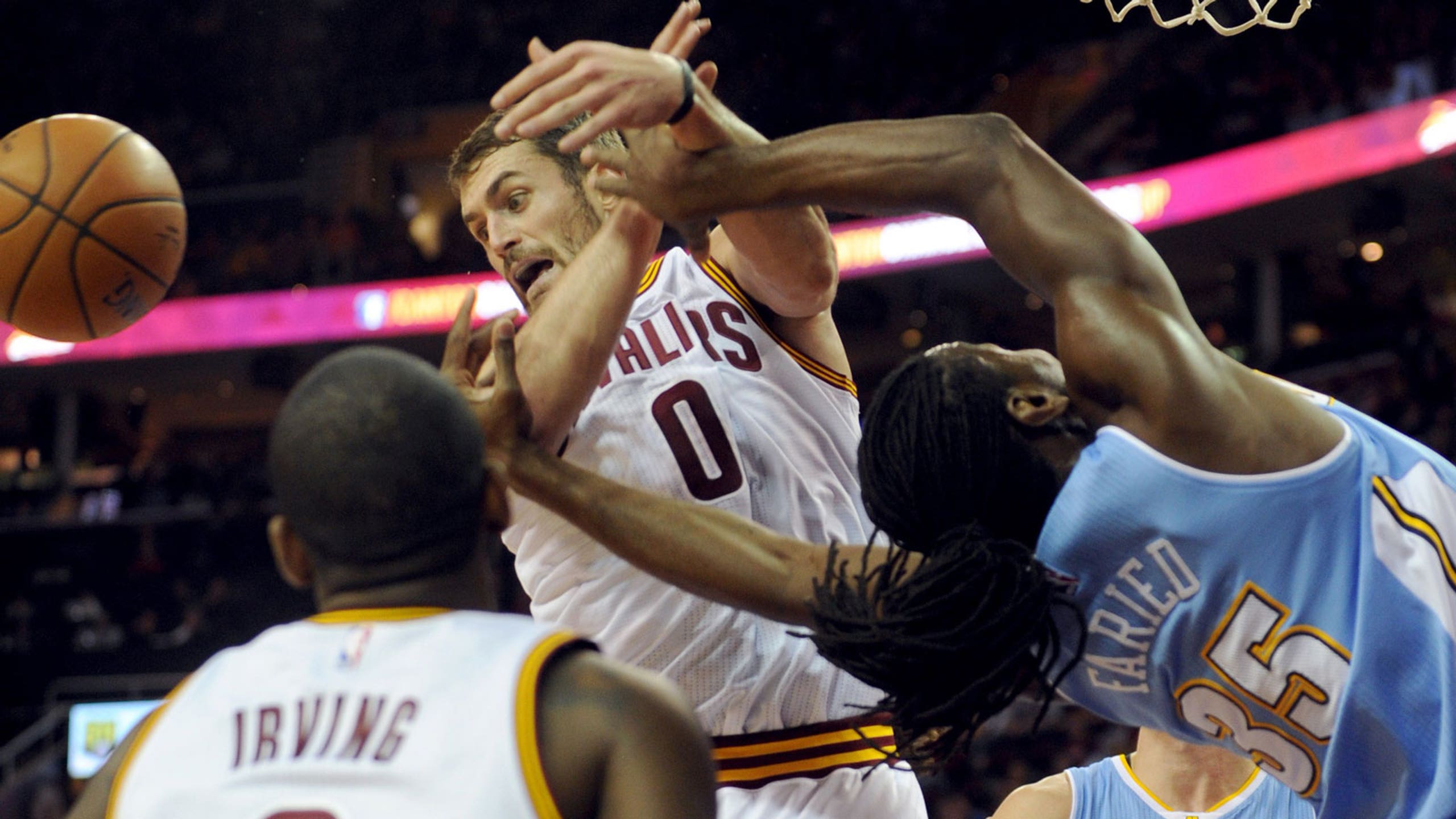 Cavs lack everything, and yes, pay the price
BY foxsports • November 17, 2014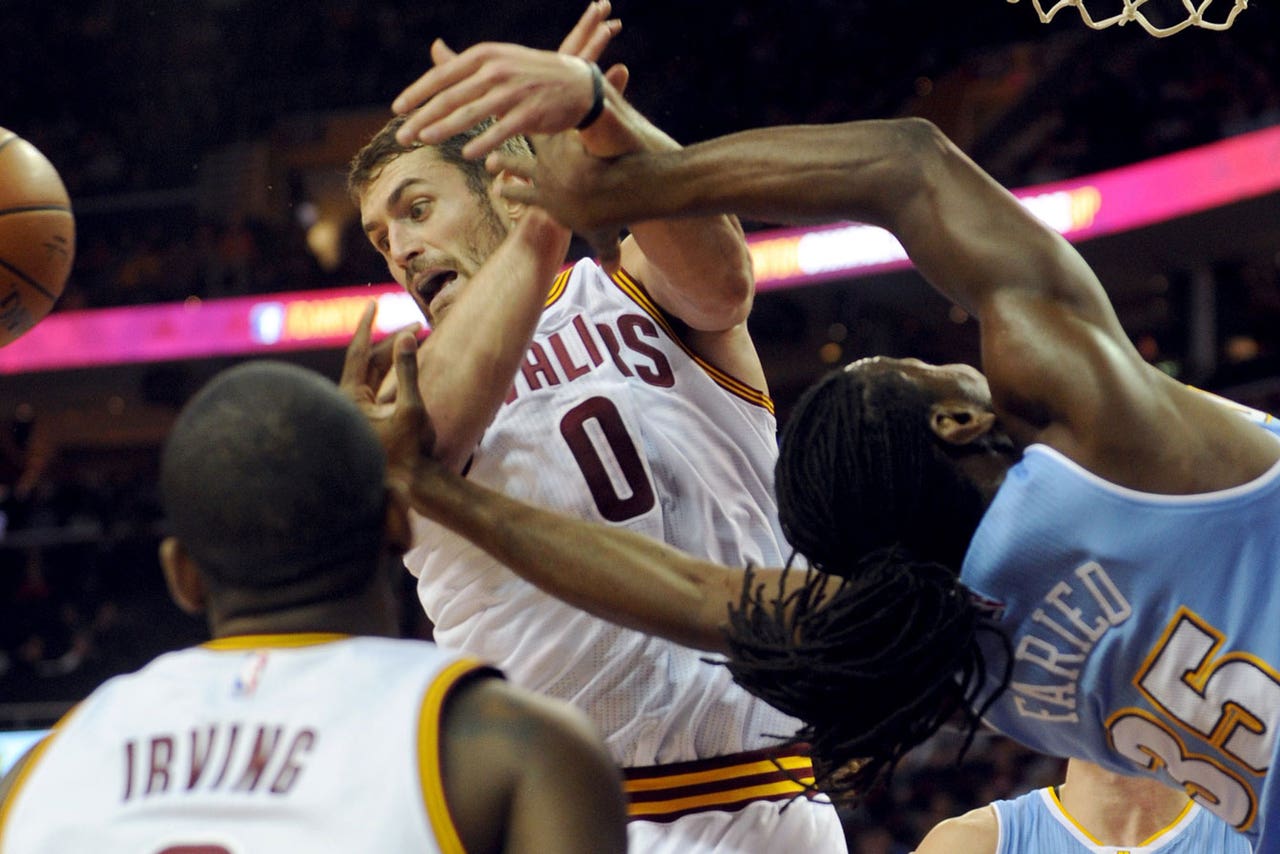 CLEVELAND -- How do you lose to a team that's won two of its first nine games?
Well, where there's a will there's a way, and man, did the Cavaliers find a way in Monday's 106-97 stinker vs. the visiting Denver Nuggets.
Yes, the Cavs were at home. Yes, the Cavs had entered the night as winners of four straight. And yes, the Cavs basically throttled the Nuggets in Denver less than a week ago.
But these Cavs were nothing like those Cavs.
These Cavs (5-4) were a step slow and couldn't hang onto the ball. They huffed and they puffed and they blew their own house down in front of a sellout crowd of 20,562.
Neither the Cavs nor their fans had been silenced quite like this. The Cavs were supposed to win by 25. Most people would've been satisfied if they'd won by five. But they didn't win, and they didn't look good in losing.
Prior to the game, Coach David Blatt warned his team this was a dangerous game -- and his caution made sense. The Cavs were coming off a victory over Atlanta where everything basically went right. The ball moved, the shots went in, and LeBron James was no longer needed after the third quarter.
But against the Nuggets, it was a different story. Oh, was it a different story.
The Cavs fell flat. It was the Nuggets, and little guys such as Ty Lawson and Nate Robinson, who stood tall. And today, the Nuggets are 3-7. And as of Monday night, they were better than the Cavs. But as Blatt will tell you, a lot of that had to do with the Cavs not really being the Cavs at all. And that was his biggest issue with all this.
"Basketball never lets you out of the bag," Blatt said. "You gotta be the same guy, the same team every day. If not, you pay a price."
Now, this is hardly the end of pro basketball in Cleveland as we know it. Anyone who assumed the Cavs were going to go on a 65-game winning streak needs to wake up. This is the NBA. You can lose games you're supposed to win, and you often do.
Panic, anger, despair ... those are words that have no place here. Not when you expect to compete for a championship. Not when you're as good as the Cavs believe they are.
You lost. Get over it. Move on.
At least, that will need to be the Cavs' rally cry. Sometimes, these awful evenings can help a new team learn. And let's face it, with a first-time NBA coach and fleet of new players, this truly is a new team.
People will point to defense, and it could indeed do a little better. Lawson (24 points) and Arron Afflalo (23) had their way with the Cavs' backcourt, particularly Kyrie Irving and Dion Waiters. That didn't make a whole lot of sense since, again, things were considerably different in Denver.
Anyway, the Cavs' offense was at least as big of problem -- scoring just 97 points against an outfit that was surrendering 108 a night. That means the ball didn't move like it should, and when it did, the Cavs couldn't pull it in for a decent shot.
LeBron (22 points, nine rebounds), Kevin Love (20 points, 11 boards), Irving (20 points) and Waiters (ditto) all played well, or at least well enough. Same goes for Shawn Marion and his determined D. But really good individual performances don't make a team. The Cavs probably know that now.
They also need to realize they're going to get every opponent's best effort every time they set foot on the floor.
"If they don't, they'd better get it figured out," Blatt said, sternly.
So how do you lose to a team like the Nuggets? The Cavs found out. And now they know what not to do next time.
Follow on Twitter @SamAmicoFSO
---