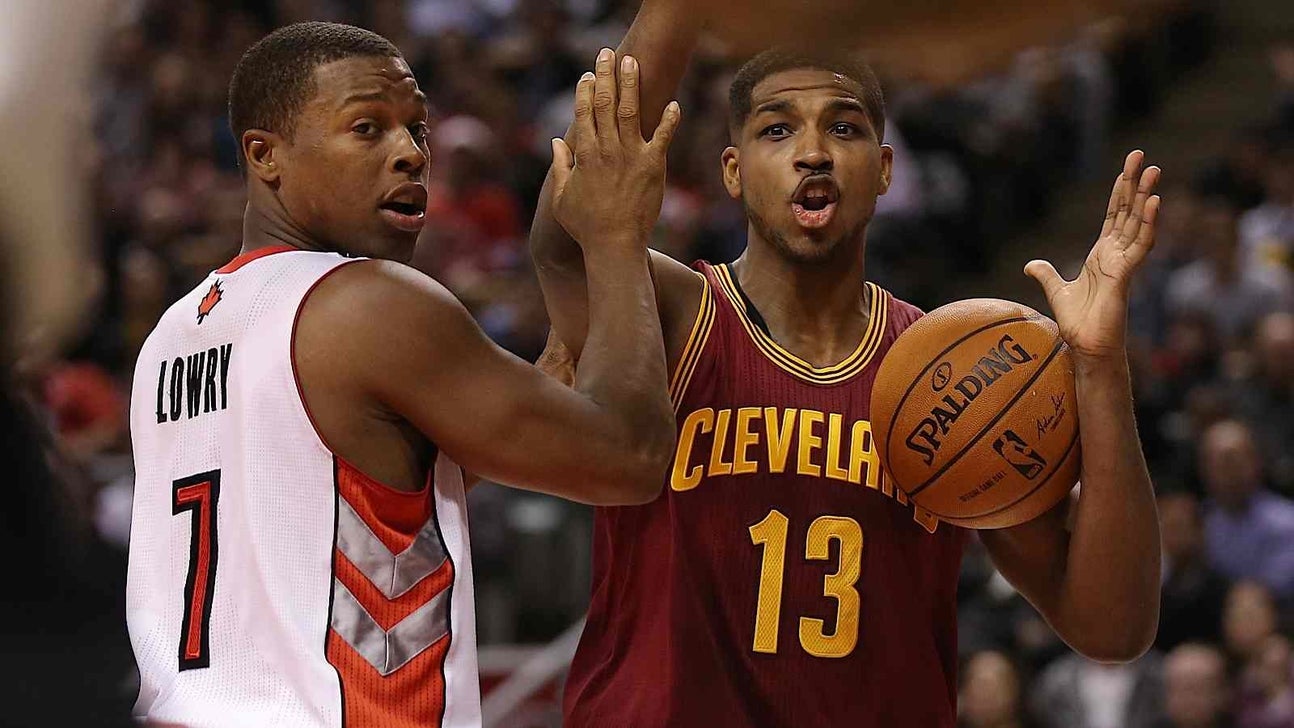 Cavs host Raptors
Published
Feb. 25, 2014 9:24 a.m. ET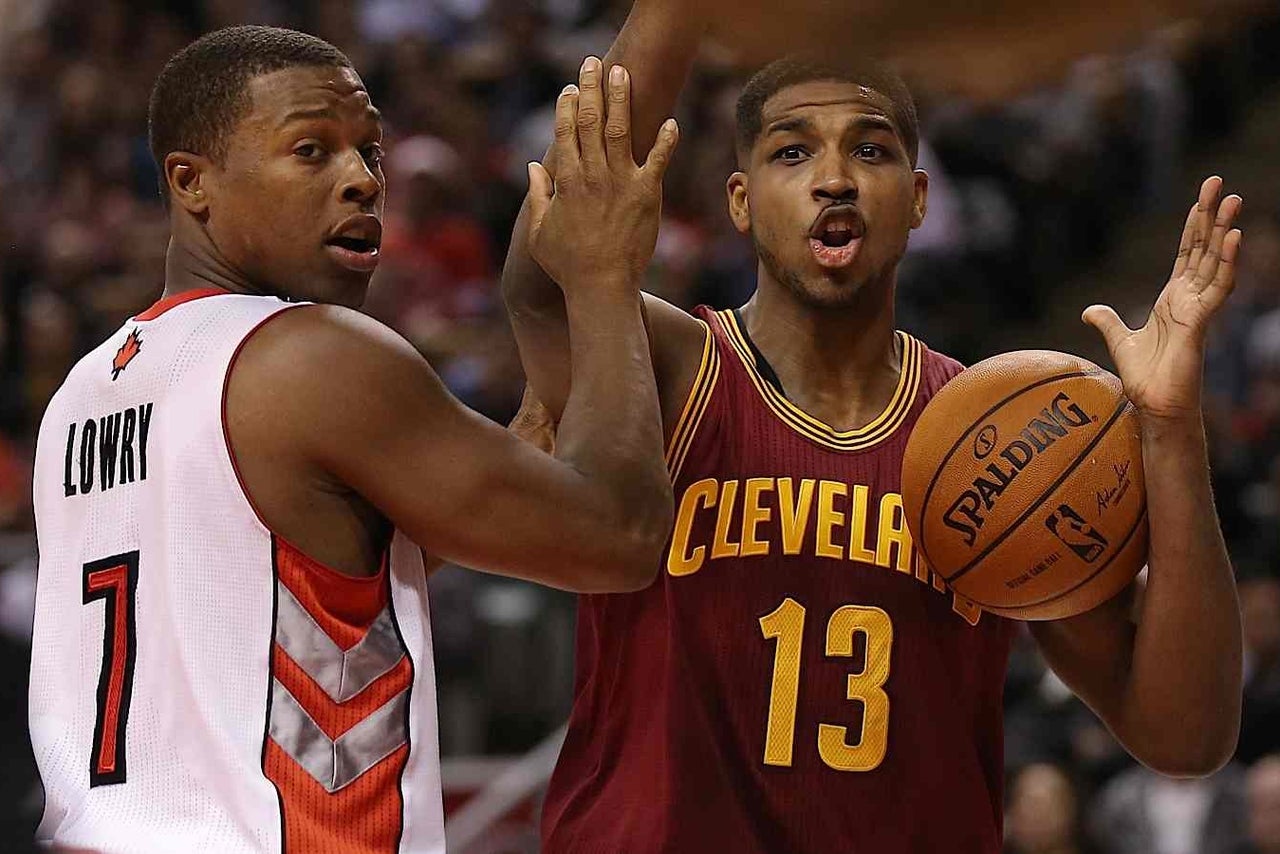 Backed by their strong play on the defensive end, the Toronto Raptors are on the verge of moving seven games over .500 for the first time in six years.
They could reach that mark against the Cleveland Cavaliers, whose offensive struggles began with Toronto ending their longest winning streak in nearly four years.
The Raptors go for their sixth win in seven games as they try to beat the short-handed Cavaliers for the second time in less than a week Tuesday night in Cleveland.
Atlantic Division-leading Toronto (31-25) has tightened things up defensively, allowing 90.2 points per game - 6.3 below its season average - in its last five. That's a big reason the Raptors could climb seven games above .500 for the first time since being 32-25 on Feb. 29, 2008.
They held the visiting Cavaliers to 39.0 percent from the field in a 98-91 victory Friday, then limited Orlando to 41.4 in a 105-90 home win Sunday. Toronto shot 52.3 percent Sunday, including 9 for 17 from 3-point range, as Kyle Lowry led the way with 28 points.
DeMar DeRozan added 24 as Toronto improved to 5-1 since a 2-3 western road swing. DeRozan ranks in the league's top 10 in scoring during February with 25.0 points per game despite being held to 14 on 5-of-14 shooting by Cleveland (22-35).
Terrence Ross helped pick up the slack with 20 points and played a major role in holding All-Star Kyrie Irving to 3 of 16 from the field as the Cavs had a six-game win streak snapped.
"His length really was a key asset against (Irving)," coach Dwane Casey told the league's official website. "One thing you wanna do with a young man like that is slow him down."
Irving had 17 points that night and struggled again Sunday, scoring 15 on 6-of-17 shooting in a 96-83 home loss to Washington. He's 2 for 11 from 3-point range in the last two losses and the Cavaliers are 8 for 38 while shooting 38.8 percent from the field.
They continue to play without three of their top six scorers, and there's no timetable for the return of Anderson Varejao (sore back), Dion Waiters (hyperextended knee) or C.J. Miles (sprained ankle).
Luol Deng finished with 17 points despite 4-for-13 shooting Sunday and recent acquisition Spencer Hawes had 16 points and 12 rebounds. Cleveland, however, scored 11 on 4-of-19 shooting in the fourth quarter as it lost ground for the Eastern Conference's final postseason slot.
"We want to accomplish something, but it starts with every single game," Irving said. "Time is of the essence right now."
Deng led the way with 21 points and 11 rebounds in the first meeting with the Raptors.
Toronto could be without starting forward Amir Johnson, who had 12 points and eight boards Sunday before leaving with a sprained right ankle.
The Raptors had won four straight in Cleveland before a 103-92 loss last February despite DeRozan's 34 points.
---