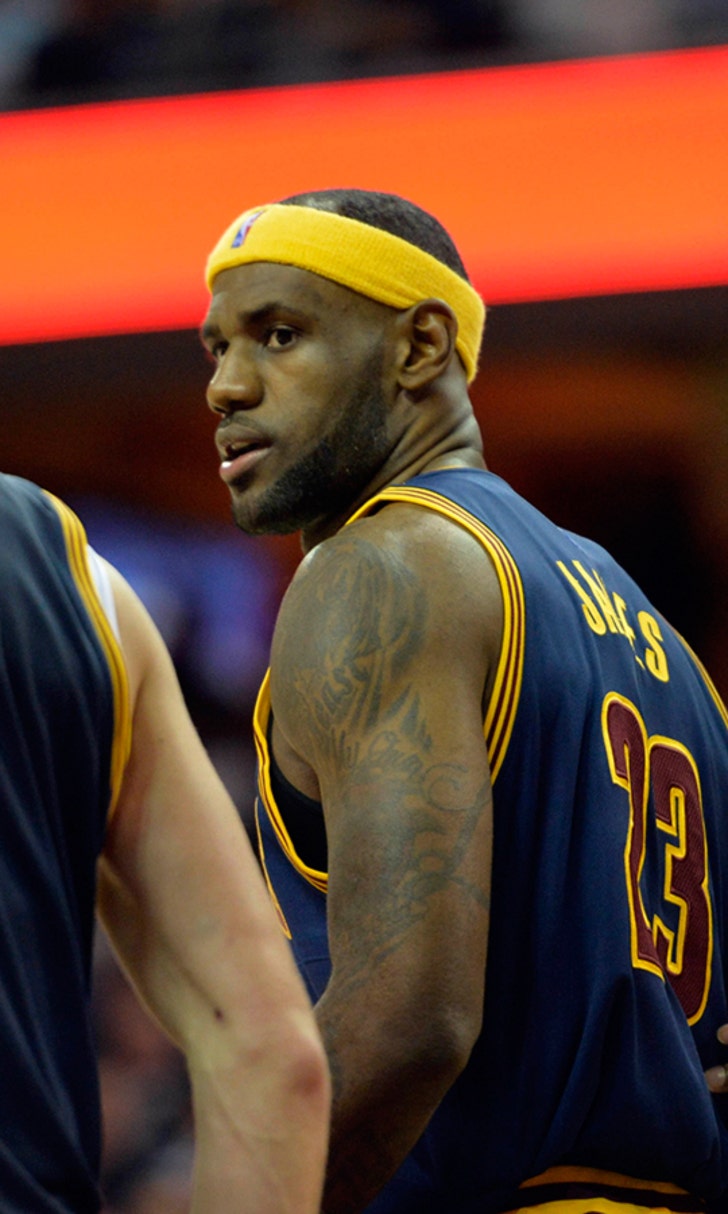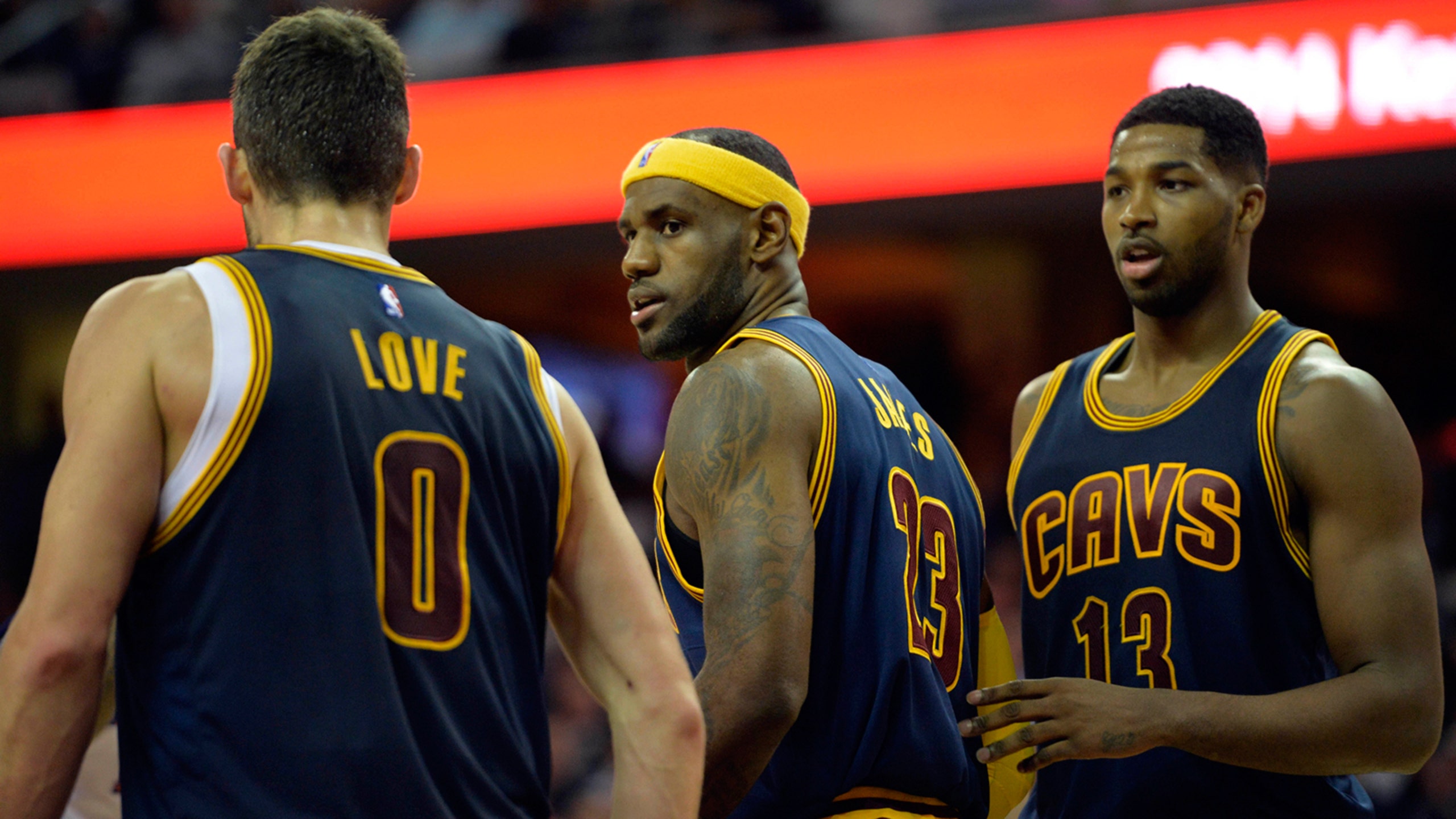 Cavs go for fifth straight win
BY foxsports • November 17, 2014
LeBron James and the Cleveland Cavaliers suffered back-to-back defeats before beating the Denver Nuggets a little over a week ago.
They haven't lost since.
The surging Cavaliers go for a fifth consecutive victory when they close their season series against the visiting Nuggets on Monday night.
Cleveland (5-3) appears to have hit its stride after a shaky start, averaging 119.3 points during its winning streak after blowing out Atlanta 127-94 on Saturday.
James led the way with 32 points for the Cavaliers, who came out firing and went 9 for 9 from long distance over the first 12 minutes - the first team to do so in any quarter - and made their first 11 3-point attempts. They finished 19 of 31 from beyond the arc, setting a new franchise record for made 3s.
Cleveland shot 54.4 percent, scored 33 points off 19 turnovers and had 39 assists, by far the most in any NBA game this year.
"This was as close to 48 minutes as we've played all year, and it resulted in a huge win for us," James said. "We're on the right page. We still have a long way to go, but the ball's moving."
James is averaging 35.0 points on 59.4 percent shooting to go with 7.7 assists over a three-game stretch. He logged just 29 minutes against the Hawks after playing 40 in each of the previous four games.
"Right now LeBron has told me he's feeling good and he's starting to feel his real game shape," coach David Blatt said. "So this is not the time to think about resting him. This is the time to allow him to get comfortable and get in his rhythm. He's been playing great basketball and he looks good physically. For the foreseeable future we're going to ride that. Would I like to get him a couple of less minutes a game? Yes."
James had 22 points, 11 assists and seven rebounds as the Cavaliers pulled out a 110-101 victory in Denver on Nov. 7. Six other players scored in double figures for Cleveland, which shot 24 of 33 from the foul line while the Nuggets went 10 for 15.
The Cavaliers have averaged 108.3 points during a three-game winning streak in the series. James is averaging 10.0 assists in his last five against the Nuggets.
Denver (2-7) had dropped six in a row before winning 108-87 at Indiana on Friday, but its woes resumed in Sunday's 109-93 loss at New York. The Nuggets were done in after getting outscored 31-8 in the second quarter as the Knicks snapped a seven-game skid.
Denver was limited to 39.0 percent shooting against New York's 53.9. Arron Afflalo had 18 points and Ty Lawson added 17 and nine assists. Kenneth Faried scored 16 to go with nine rebounds.
Lawson leads the team with 16.0 points per game, but he's shooting 41.8 percent - way off his career mark of 47.2. He's been limited to an average of 11.8 points and 23.5 percent shooting in his last four games against the Cavaliers.
The Nuggets are 25th in the league with a defensive rating of 107.3, slightly better than Cleveland's mark of 108.3. Denver is giving up 108.2 points per game to rank 27th.
---