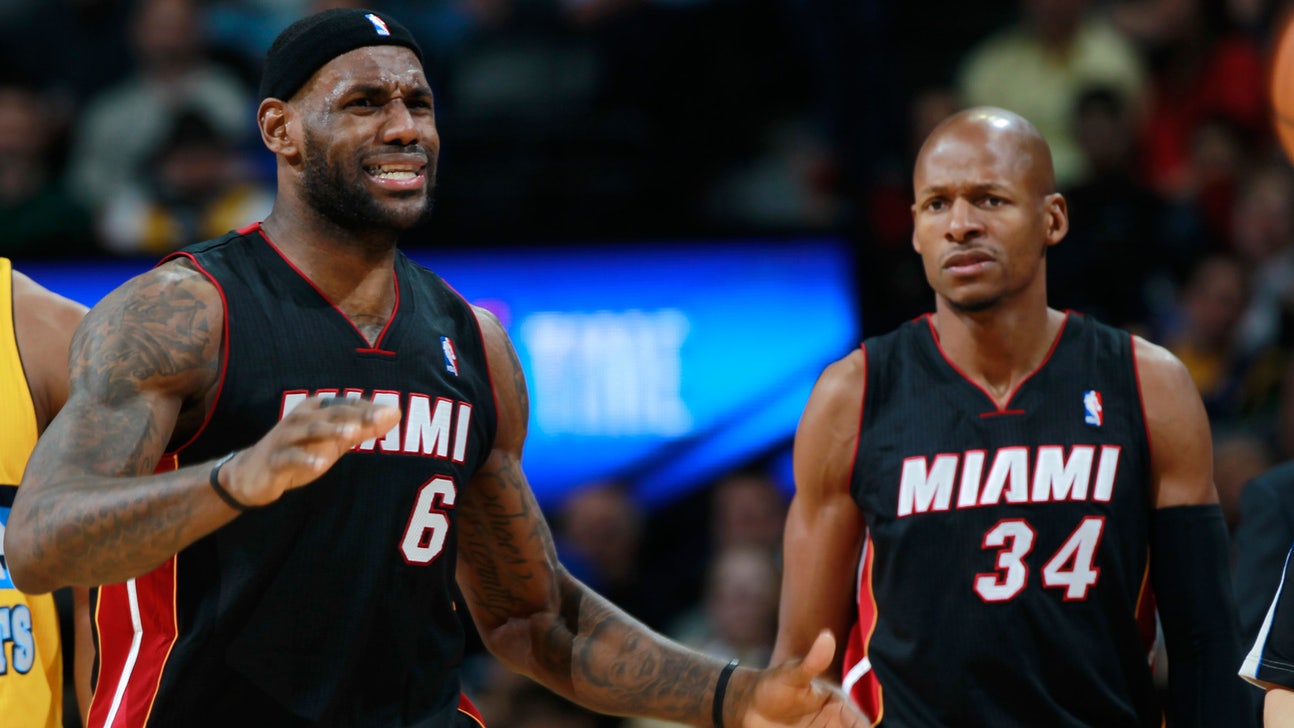 Cavs Dribbles: Wait for Ray Allen continues
Published
Oct. 23, 2014 5:07 p.m. ET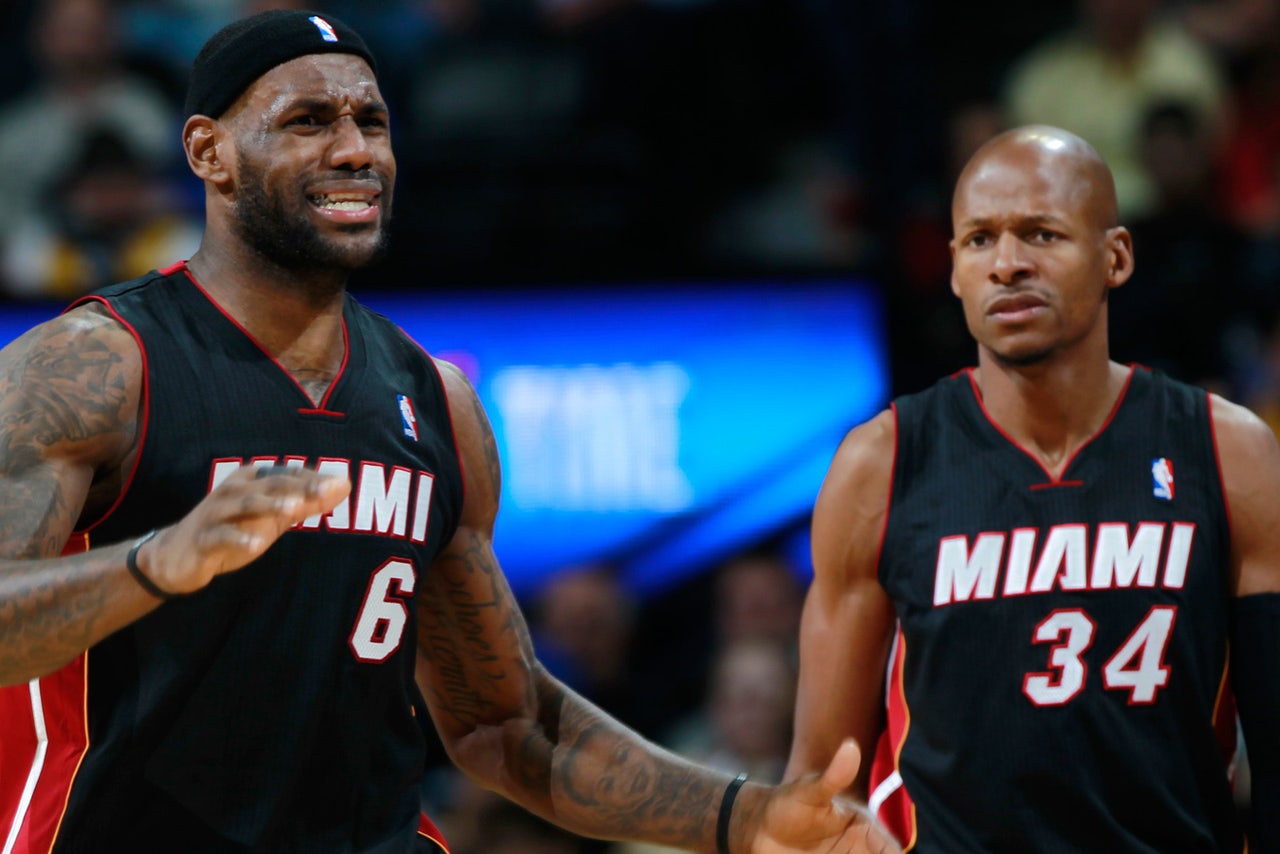 Several items on the Cavaliers as the preseason has concluded, and the real thing gets ready to begin:
1. The Cavs have spoken with the agent for Ray Allen recently, but if Allen has made a decision on his future, it remains unclear. The 39-year old shooting guard is a free agent after spending the previous two seasons with LeBron James and Miami.
2. James and other ex-Heat players, James Jones and Mike Miller, have all spoken with Allen about joining the Cavs. James is said to be continuing his recruiting efforts.
3. Allen averaged 9.6 points in 73 games with the Heat last season, and 9.3 points in 20 playoff games. Despite his age and indecision, Allen would immediately become the Cavs' best perimeter shooter were he to join the team.
4. Back in September, the Cavs told Allen's representatives they understood if Allen wanted to wait to report later in camp. With the regular season tipping off Oct. 30 vs. New York, the Cavs' patience with the Allen situation has not wavered.
5. Last week, Allen told ESPN's Jeff Goodman that he remains undecided and is enjoying the extra time with his family. Most folks around the league are predicting that Allen returns sometime around mid-season. San Antonio, Chicago and the Heat are also said to have expressed interest. Allen has said he could also retire.
6. As for current guards, the Cavs are still working with Dion Waiters on his shot selection. Coach David Blatt and his staff admire Waiters' confidence and edge, and want him to keep putting it up. The Cavs are also cognizant of the fact this is just Waiters' third-year in the league -- and he's playing for his third coach in Blatt.
7. So while the Cavs want to make sure Waiters doesn't force anything, they're not worried that he's been, or will be, a hindrance to team chemistry.
8. It also doesn't hurt to have LeBron on the team. James has already gotten on Waiters a few times about making sure to get the ball in the hands of others -- as opposed to looking for his own shot first. In one sequence against Dallas this preseason, James walked over to Waiters during a break in the action and offered a stern talking-to. LeBron then followed with an encouraging clap. Waiters nodded, as if to say he understood whatever point James was making.
9. The Cavs believe what they displayed in compiling a 5-2 preseason record was just a small sample of what's to come. While James has said the Cavs are nowhere near where they need to be to win a championship, everyone in the organization believes they can get to that point, and probably long before the Finals in June.
---