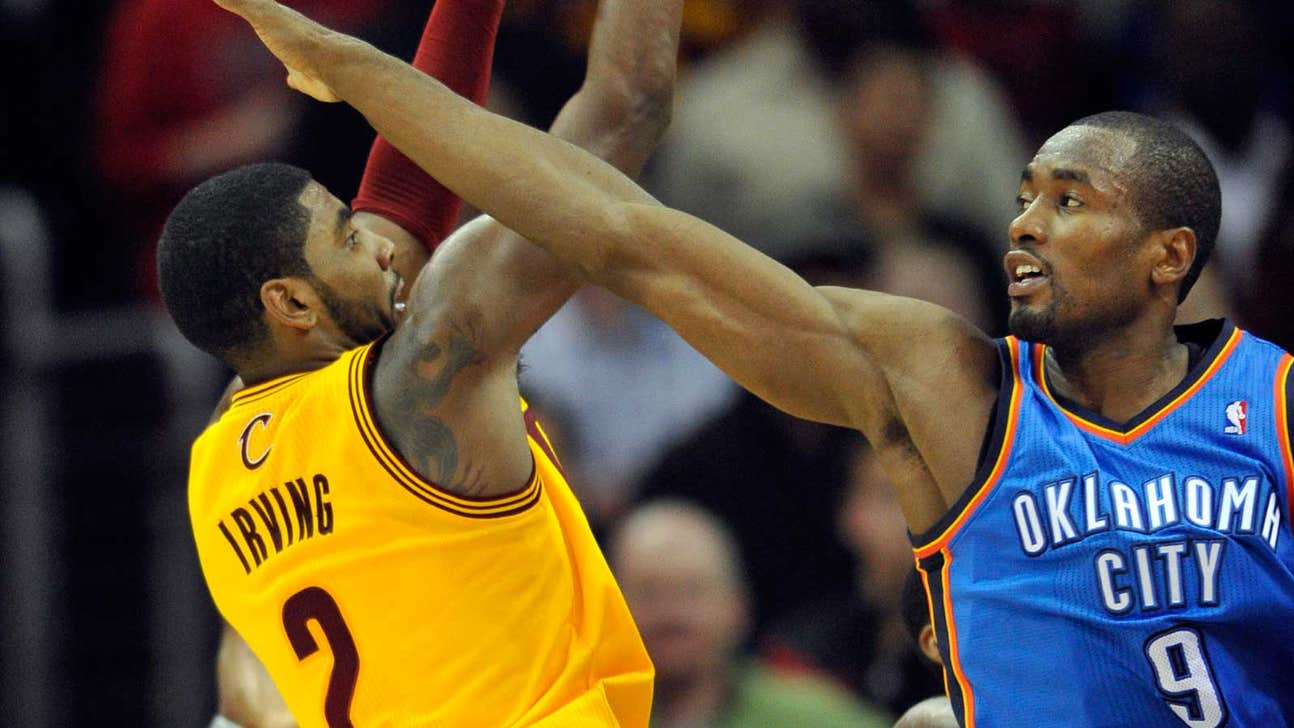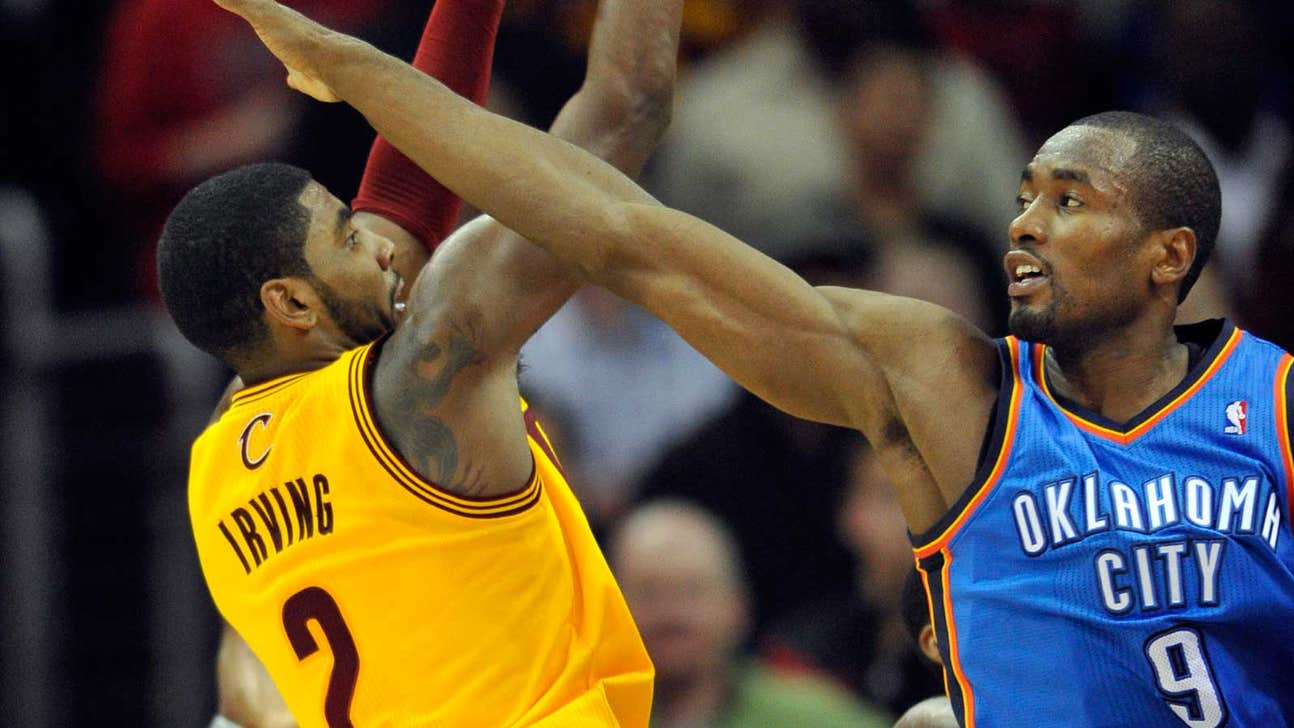 Cavaliers-Thunder Preview
Published
Feb. 26, 2014 9:10 a.m. ET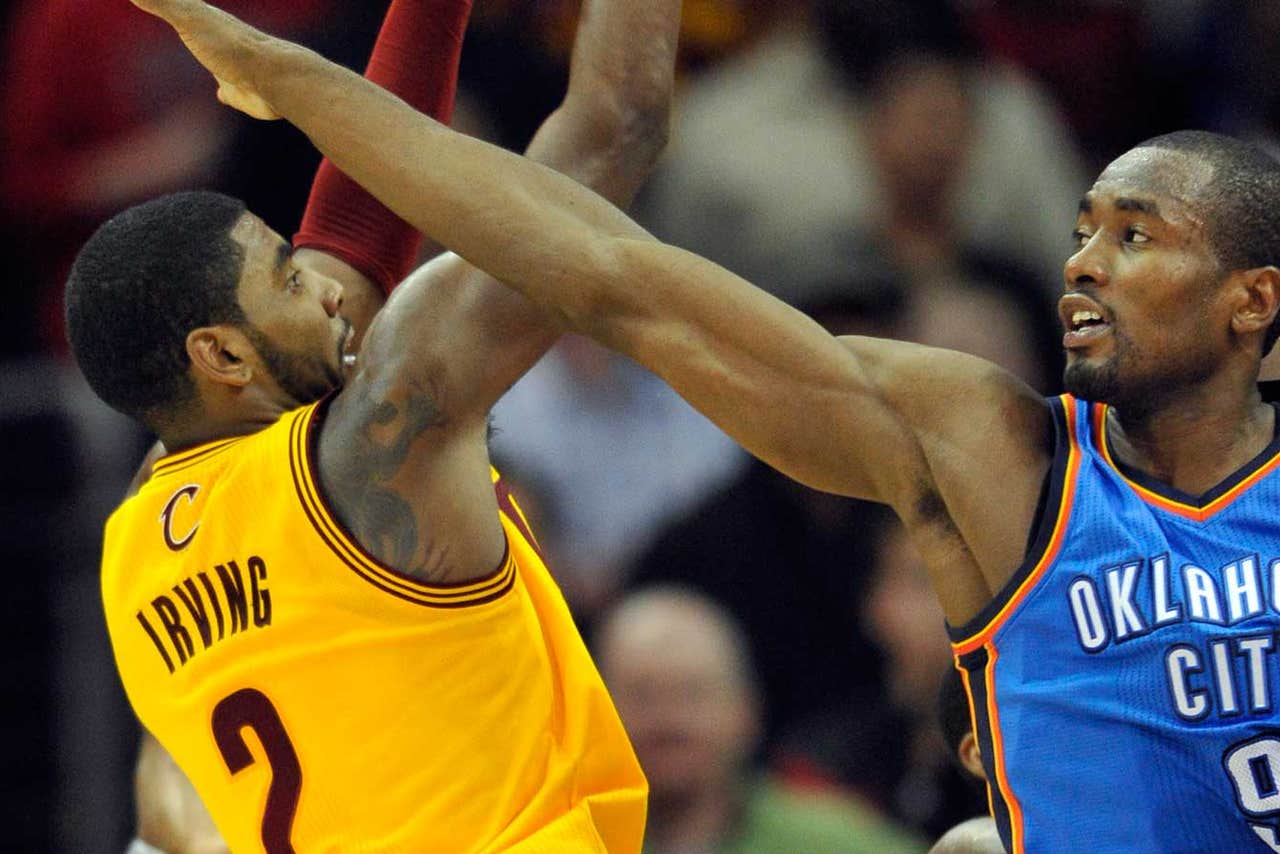 It's been more than a year since the Oklahoma City Thunder experienced their most recent three-game skid. It's been much longer since they've lost that many in a row on their own court.
The Thunder will try to avoid their first three-game home losing streak in five seasons Wednesday night against the short-handed Cleveland Cavaliers.
Oklahoma City (43-14) hasn't dropped three straight since Feb. 12-20, 2013, but is on the verge of that dubious distinction after a 125-117 loss to the Los Angeles Clippers on Sunday. The Thunder allowed the Clippers to make 13 3-pointers and shoot 51.9 percent overall.
They allowed Miami to shoot 54.7 percent in a 103-81 loss to open their six-game homestand Thursday.
"We've just got to get over this little slow stretch that we're in," said Kevin Durant, who had a team-best 42 points and 10 assists Sunday. "We'd better. We've got to play defense. That's the thing. We can't just let teams come in here and do whatever they want offensively."
Russell Westbrook is also still trying to get into game form after returning from knee surgery. He has missed 18 of 25 shots in two games since ending his lengthy absence, totaling a combined 29 points.
Westbrook will try for an improved effort while helping Oklahoma City avoid its first three-game home losing streak since a six-game skid March 18-April 7, 2009, its first season after relocating from Seattle.
During their attempt to avoid that skid, the Thunder will face a Cavaliers team missing three significant contributors and struggling since a six-game win streak, its longest in nearly four years.
Cleveland (22-36) suffered its third straight loss Tuesday, 99-93 against visiting Toronto. The Cavaliers have shot 39.3 percent during their skid and gone 13 of 55 (23.6 percent) from 3-point range while averaging 89.0 points -- 14.8 fewer than in their six consecutive wins.
They haven't been helped by the absence of third-leading scorer Dion Waiters, who has missed four straight games with a hyperextended left knee. C.J. Miles has been out for the last three because of a sprained left ankle, and Anderson Varejao (back) has been sidelined the past seven.
Leading scorer Kyrie Irving was the only player with more than 15 points Tuesday, finishing with 25 on 10-of-22 shooting, but he also played 45-plus minutes. Irving had a combined 32 points on 9-of-33 shooting in the previous two games, and Cleveland is five games behind Atlanta for the East's final playoff spot.
"I'm willing to do anything for (coach Mike Brown) and my teammates. I'm just going to go out there and compete and live with the results," Irving said after playing a career high in a 48-minute game.
Irving scored a team-best 35 points in Cleveland's most recent matchup with Oklahoma City, a 115-110 home victory Feb. 2, 2013. The Cavaliers had dropped three of four meetings before that win and have lost two of their last three visits to Chesapeake Energy Arena.
Westbrook scored a combined 55 points and made 22 of 38 shots (57.9 percent) in last season's two games against Cleveland. Durant had 58 in those matchups but shot a more pedestrian 45.9 percent.
---