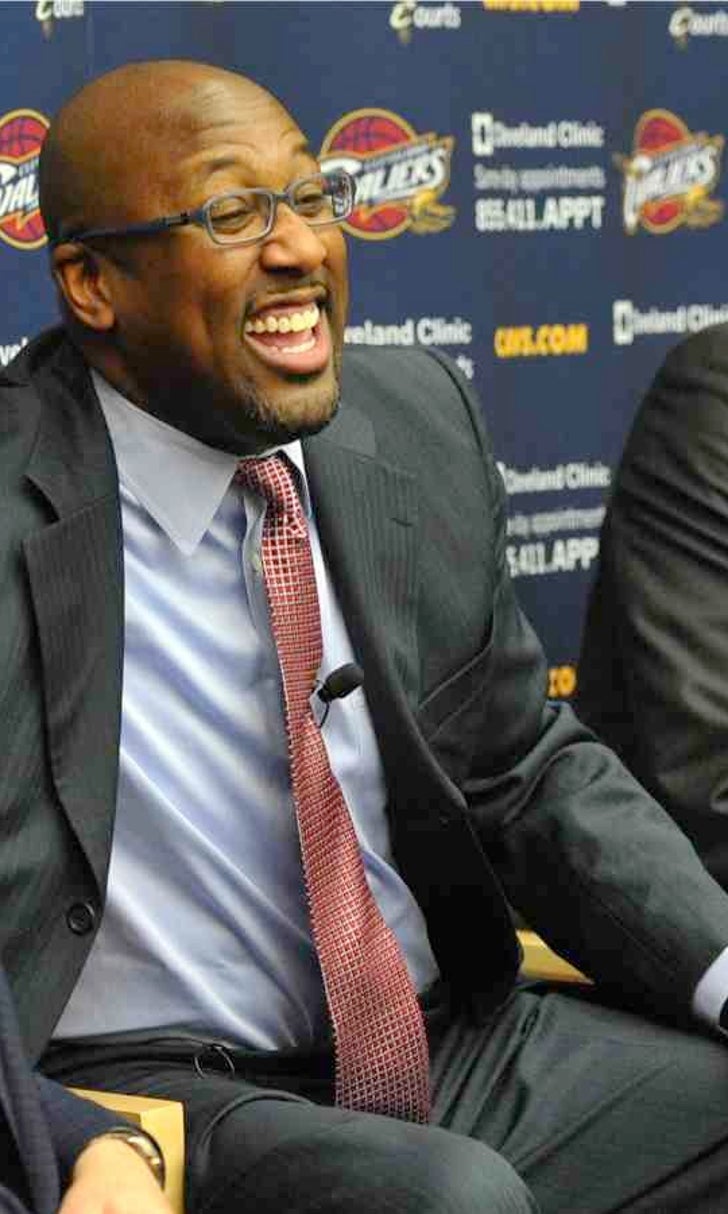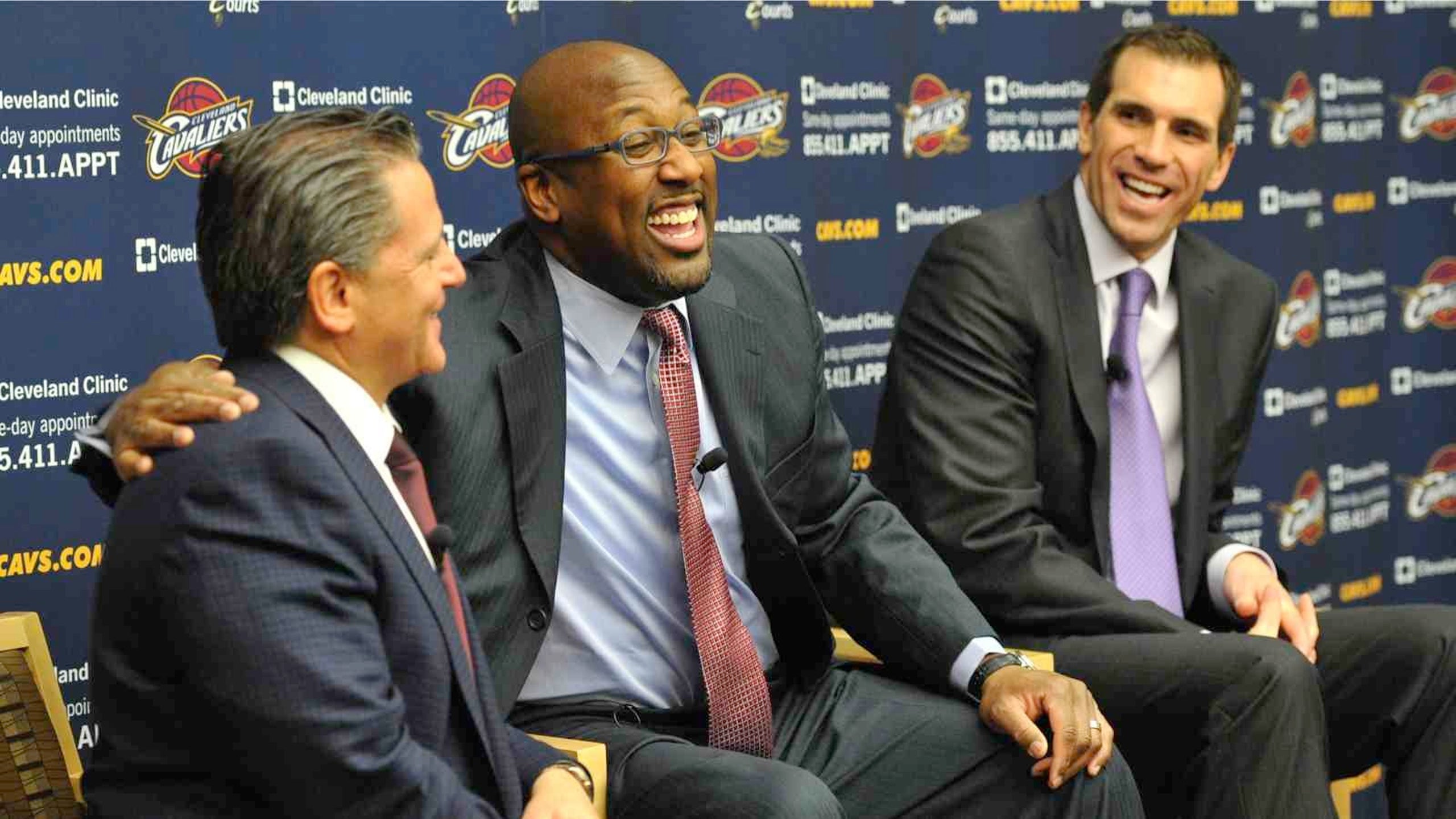 Cavaliers GM Grant speaks, but solutions must come from team
BY foxsports • January 29, 2014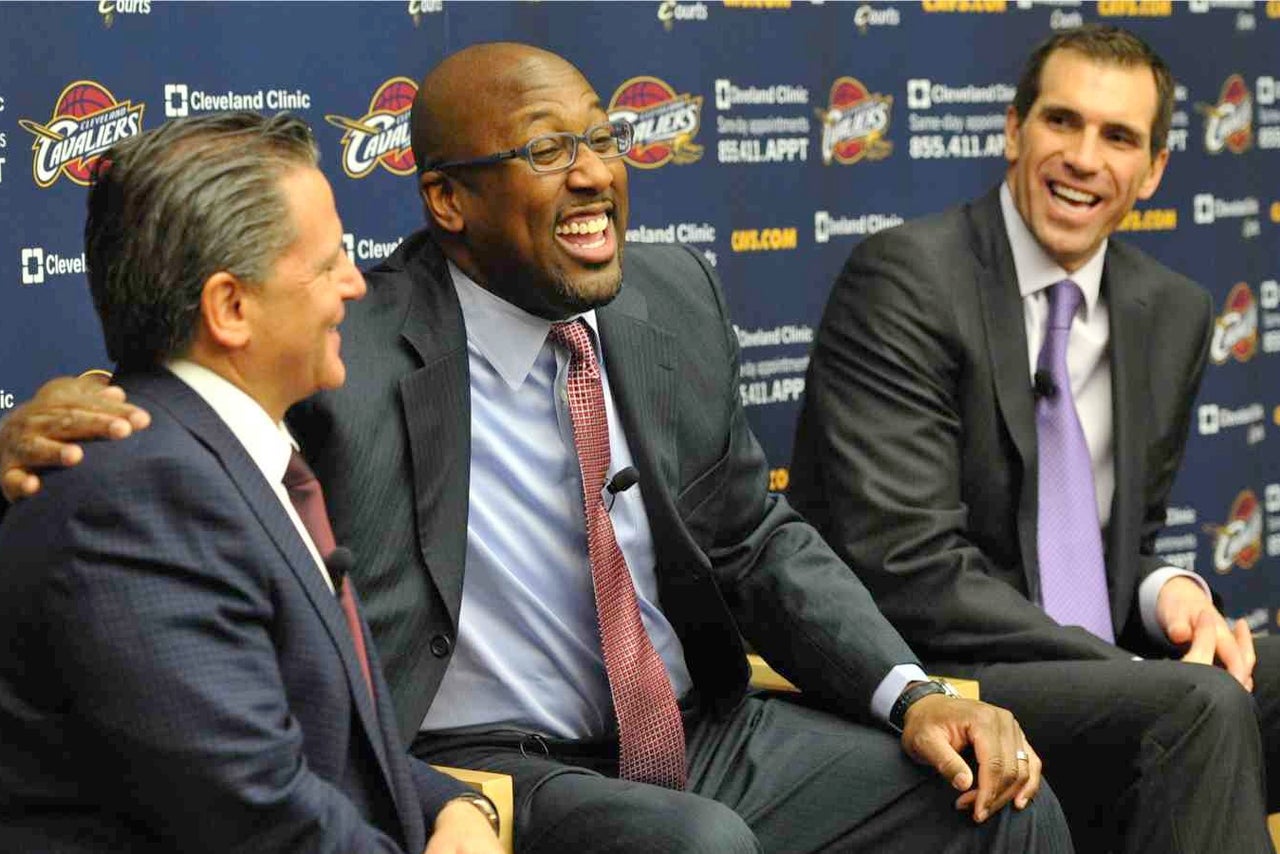 INDEPENDENCE, Ohio -- Chris Grant met with the media on Wednesday, and that in itself is news.
The Cavaliers general manager doesn't often address the state of the team just for the sake of it, and with the way things are going lately, it took some guts to do it on this day.
Grant offered the company lines about the Cavs needing to play more consistently, how there have been some positive moments, but clearly not enough.
"We're all accountable for it, including myself," Grant said. "It's frustrating. It's disappointing to our fans. The fans deserve better."
Grant has done a lot of maneuvering in his three-plus years running the team. He traded for the draft pick that landed Kyrie Irving. He turned Andrew Bynum's contract into All-Star forward Luol Deng. He's maintained the Cavs' flexibility under the salary cap and accumulated draft picks.
But let the record show it has resulted in three consecutive last-place finishes in the Central Division and a 16-29 mark this year.
Despite all the moves, which included a coaching change, something is askew.
Grant has tried to build a "culture," a mindset, a togetherness that enables franchises to overcome the learning curve.
How is that culture today? I asked him.
"Certainly when you lose games, when you're playing poorly and going through tough times people always tend to question those things," Grant said. "That's when you have to rely on the things we're trying to build and install and the foundation. You see our guys in practice today they had a very competitive, good practice. Guys are bought in, they're watching film, they're getting after each other. Guys are still coming early and working. You see positive signs during tough times, those are pretty good indicators."
What I think went unanswered is why, exactly, things are the way they are.
Is it coach Mike Brown? Is it the players? Is it a combination of both? Or how about this: Are the Cavs as talented as everyone thought they were?
All of those questions were asked in roundabout ways.
Grant provided roundabout answers, and that's OK. It's not his job to go to the media and start ripping people. Unlike fans, Grant must maintain his composure, think things through, not overreact (or sometimes, not react at all). If the front office is freaking out, so is everybody.
If nothing else, Grant's ability to remain calm, even confident, for the past three seasons is fairly impressive.
But that doesn't win games, and the guys in uniform have been a lot of things, but not exactly what the Cavs hoped when beginning this process. There's been almost no continuity team-wise, and very little reliability individually.
And if you're looking for progress, good luck. Nothing here supports the belief there has been some.
So what will the Cavs do now?
If you listen to Grant, it sounds like they'll just try to move on with the hand he has dealt them.
"That's a hard one," Grant said about the possibility of making another move before the Feb. 20 trading deadline. "Predicting trades is fairly difficult. I have no idea."
He added: "We're happy with Deng, so if we don't do anything, we feel like we've added a quality player. If there's an opportunity to improve the team, we'll take advantage of it."
Whether that opportunity comes from the current roster suddenly figuring it out, or another trade, the Cavs need to seize it soon.
Grant's on the clock, and perhaps his decision to address the state of things told us that more than anything. Mostly, it's the team Grant has assembled that must take it from here.
---