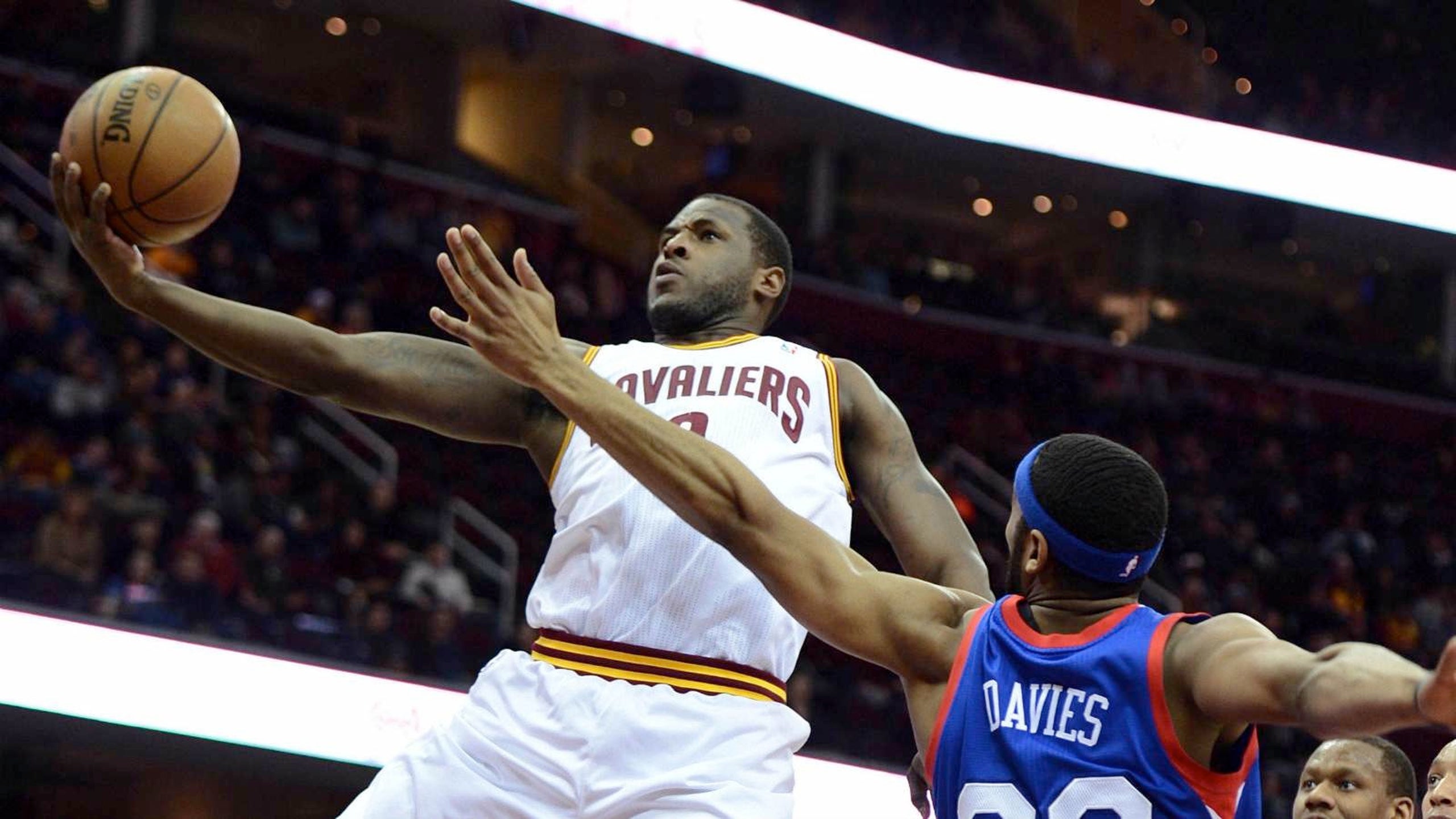 Cavaliers-76ers preview
BY foxsports • February 18, 2014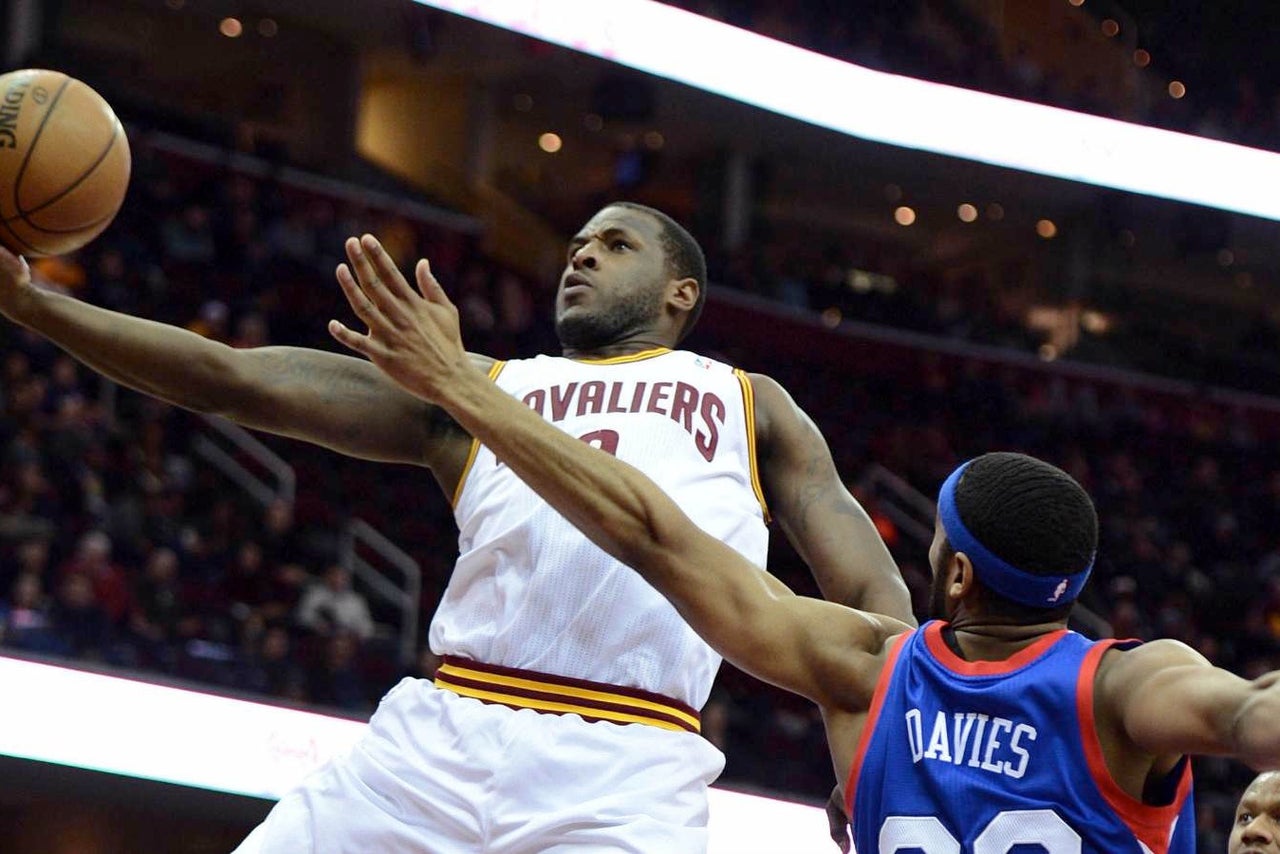 While the All-Star break didn't appear to come at the best time for the Cleveland Cavaliers, Kyrie Irving certainly used the weekend to showcase his skills.
A meeting with the free-falling Philadelphia 76ers could help the Cavaliers extend their best run of the post-LeBron James era.
Irving looks to build on his All-Star MVP performance and lead the visiting Cavaliers to a fifth straight victory Tuesday night against the 76ers, losers of eight in a row.
Following a 93-89 victory in Detroit on Wednesday, Cleveland (20-33) opens the second half riding its longest winning streak since an eight-game run in March 2010 - just before James departed via free agency.
Tristan Thompson had a season-best 25 points and 15 rebounds, while Irving scored 23 and hit a key 3-pointer with 27.2 seconds remaining.
"It's been fun," said Irving, who was drafted by Cleveland with the No. 1 pick in 2011. "Four in a row - this is the first time in my career. It's a big step."
Irving has played well on the road lately, averaging 23.1 points during a stretch of seven straight games with at least 20.
That doesn't include his 31-point, 14-assist performance in New Orleans, where he earned All-Star MVP honors in the Eastern Conference's 163-155 victory Sunday.
"It was definitely special, just being out there with all these great athletes," Irving said.
Irving also had a big game against the 76ers (15-39) on Nov. 9, finishing with 39 points - including the go-ahead layup with 0.6 seconds left - to go with 12 assists in a 127-125 double-overtime home win.
The star guard, however, is still searching for his first win in Philadelphia, scoring just 8.8 per game on 13-of-50 (26.0 percent) shooting in four career meetings there.
The Cavaliers have dropped their last five visits by an average of 14.8 points but may be able to end that drought against a Philadelphia team trying to end a seven-game home losing streak - its worst since a 12-game slide in 1996-97.
Evan Turner finished with 21 points, while Thaddeus Young and Michael Carter-Williams had 19 apiece in a 105-100 loss at Utah on Wednesday. It was the 76ers' eighth straight defeat overall, their longest skid since losing 12 in a row more than five years ago.
Carter-Williams, a rookie of the year candidate with 17.1 points per game, has totaled 54 points and 18 assists while shooting 52.4 percent in his last two against the Cavaliers.
"I thought Michael played with great poise (against the Jazz)," coach Brett Brown said. "He could have handled this particular matchup in different ways. I thought he grew."
Young had a forgettable performance the last time he faced Cleveland, going scoreless on 0-for-7 shooting in a 111-93 road loss Jan. 7. C.J Miles starred for the Cavaliers with a career-best 10 3-pointers and a season-high 34 points.
After shooting 33.3 percent in a 94-79 loss in Philadelphia on Nov. 8, Cleveland totaled 238 points while hitting 44.1 percent from 3-point range in consecutive home wins in the series.
That's a trend the Cavaliers could continue since the 76ers have given up an average of 115.4 points during their eight-game skid.
Cleveland's Anderson Varejao, averaging a team-best 10.3 rebounds, is expected to miss a third straight game due to multiple injuries.
---